Anthony Sharwood, 29 Jul 2021, 10:49 PM UTC
Deepest Aussie July snowpack in 21 years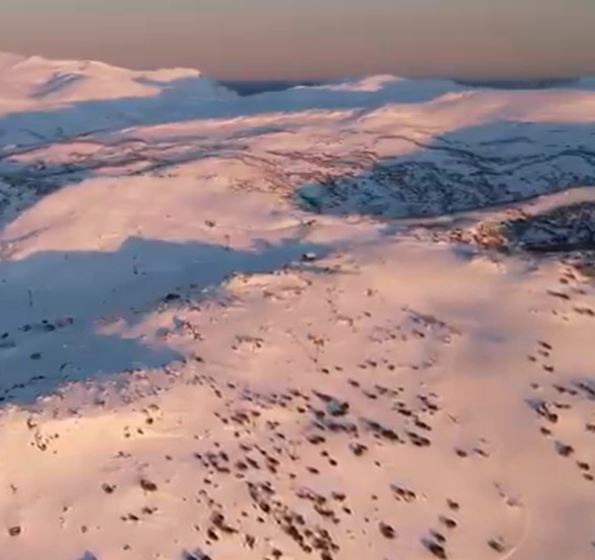 The latest snow depth reading is in from Spencers Creek, at an elevation of 1830m approximately halfway between the NSW ski resorts of Perisher and Thredbo, and it's the deepest July snowpack in 21 years.
Thursday's reading (July 29) came in at a whopping 183.6 cm.
That's the best since the bumper 2000 season, when 189.2 cm was measured on July 27.
And that's why the mountains look like this now.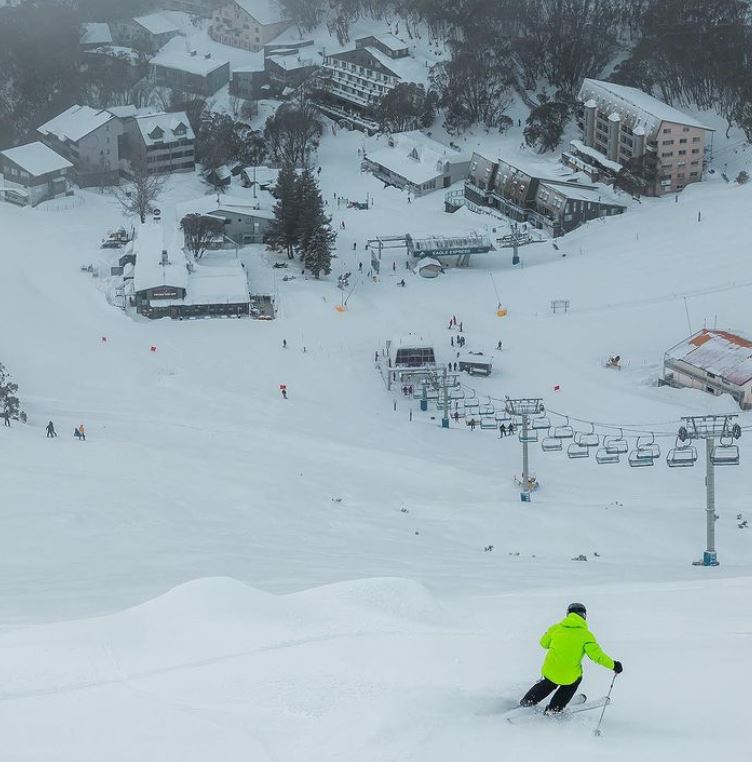 Image: Light 'n' white. Source Falls Creek (@fallsaustralia) Instagram.
IT'S ALL WHITE, SNOWY HYDRO IS STILL MEASURING SNOW DEPTH: OUR STORY FROM EARLIER THIS SEASON
Why so much snow so far this year?
As we've reported often here at Weatherzone in recent weeks, a series of cold fronts have crossed southeastern Australia throughout July, delivering plenty of white goodness.
Such weather systems can occur in any winter, but conditions conducive to mainland Australian snow are generally considered more likely with a negative Indian Ocean Dipole, which in simple terms is one of the main climate drivers that point to wetter than usual springs and winters across large parts of Australia.
WHAT IS THE IOD AND HOW DOES IT AFFECT OUR WEATHER? READ MORE ABOUT THE IOD HERE
Meanwhile, more snow is on the way for the Australian Alps later this weekend and into the new week, perhaps preceded by a little rain at all but the highest elevations on Saturday with warmish northwesterlies ahead of the next cold front.
For the full snow forecast, check out our snow page here.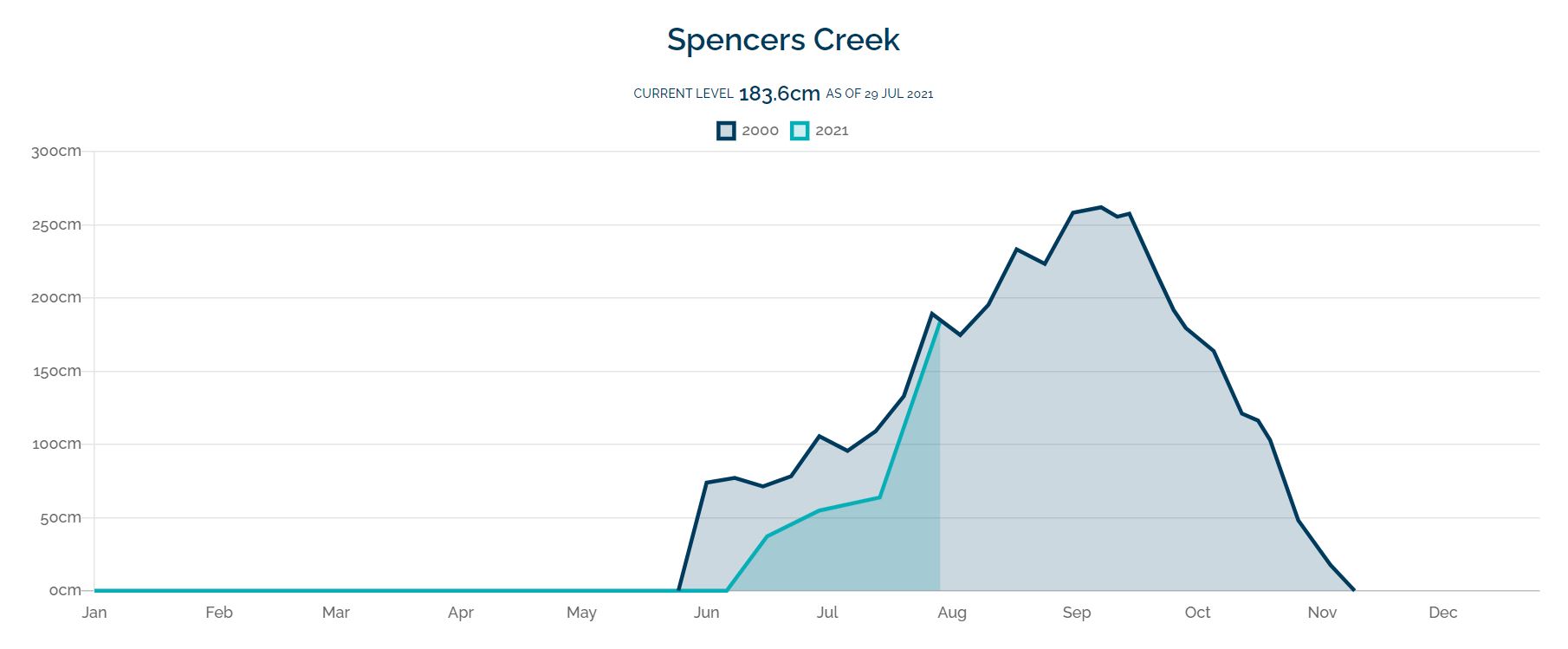 Image: Spencers Creek snow depth, 2000 (dark blue) vs 2021 to date (light blue). Source: Snowy Hydro.
As for ski conditions...
The NSW ski resorts of Thredbo, Perisher and Charlotte Pass all have a fantastic snow cover and continue to stay open despite Sydney's lockdown, servicing guests from regional NSW and the ACT. Click each resort for a link to the latest conditions.
The Victorian downhill ski resorts of Mt Buller, Falls Creek, Mt Hotham and Mt Baw Baw are also in great shape, though Baw Baw – mainland Australia's lowest resort and the closest to Melbourne – could still use more snow. Again, click each resort for the latest snow report.
So should I go to the snow this weekend (Covid lockdowns permitting)?
Might be best to wait, to be perfectly frank. Saturday looks windy and wet. On Sunday there should be some snow about, but it'll still be breezy so if you're not into bad weather, this may not be the weekend for you.
Put it this way. Mt Buller is unlikely to look anywhere near as enticing as it did in this picture taken this week.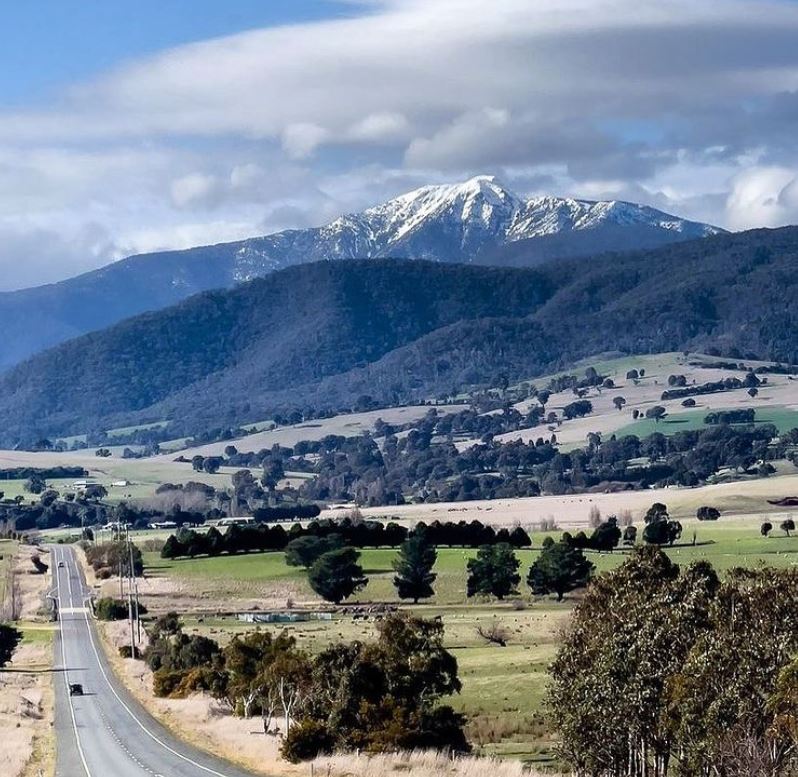 Image: Mt Buller from the western side, near the town of Mansfield: Source: mt_buller Instagram.
Oh, and for those wondering about the peak all-time Spencers Creek snow depth, it was 360.7 cm on August 27, 1981. With gradually warming temperatures, it's becoming less and less likely we'll see that sort of reading again.
Note to media: You are welcome to republish text from the above news article as direct quotes from Weatherzone. When doing so, please reference
www.weatherzone.com.au
in the credit.