Ben Domensino, 29 Jul 2021, 10:23 AM UTC
Aussie farmers 'learning what's necessary' as climate changes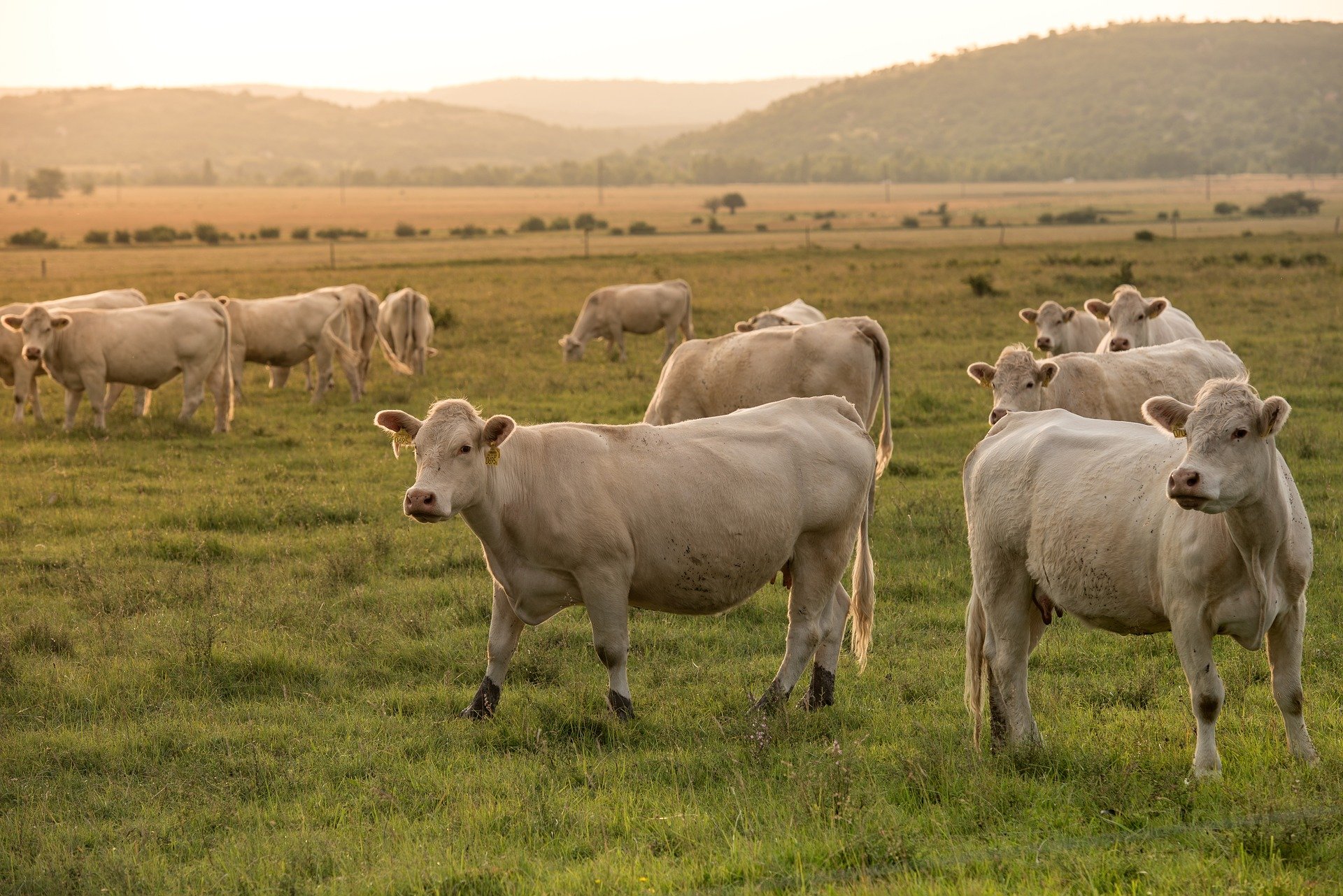 New research suggests that Australian farms have lost close to $30,000 in annual revenue as a result of climate change.
Australia's climate has warmed by around 1.44ºC since 1910. Rainfall has also declined by 12-16 percent in southeastern and southwestern Australia in recent decades. These are all observed and well-documented changes to Australia's weather and climate.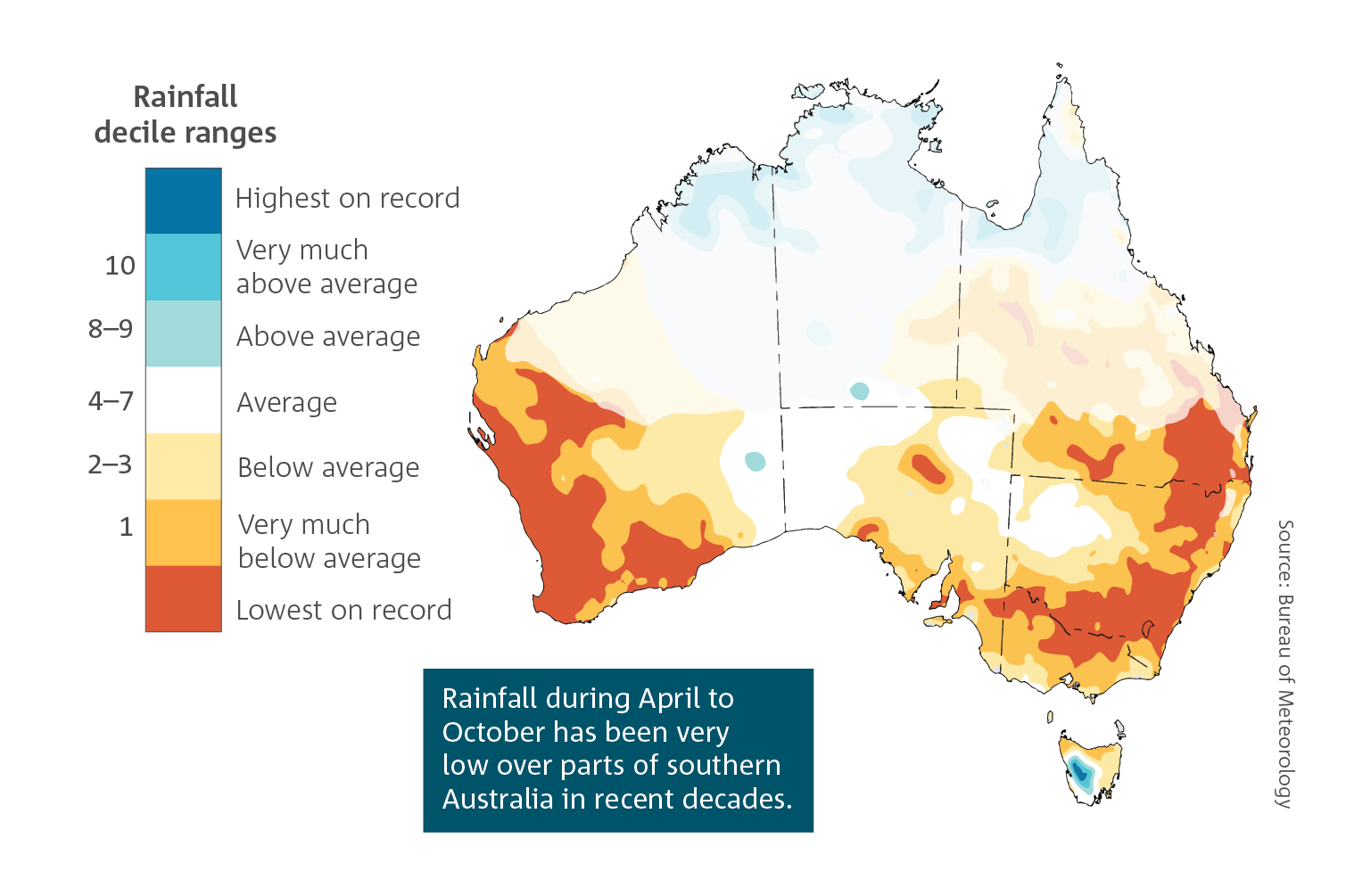 Image: Observed April to October rainfall deciles during the 20-year period from 2000 to 2019. The map shows where rainfall during this 20-year period was above or below the long-term average.
Now, modelling from the Australian Bureau of Agricultural and Resource Economics and Sciences (ABARES) suggests that our changing climate has also had a significant impact on Australia's farming revenue.
The new research combined climate data from the CSIRO and Bureau of Meteorology with an ABARES 'farmpredict' model to estimate the impact of climate change on Australian broadacre farm income.
The results reveal that annual average profits for individual farms during the period from 2001 to 2020 were around 23 percent lower than the period from 1950 to 2000. This amounts to roughly $29,200 per farm.
The study attributes this reduction to "changes in seasonal conditions" by removing the influence of other factors like commodity prices, farm technology and farm size over time.
Farmers already responding to climate change
While this new study has shed light on the economic impacts of climate change in the agriculture sector, it's not new news for farmers.
Tracy Dart is a climate-savvy broadacre farmer in North West Victoria. Her farm produces a range of crops, including wheat, barley, lentils and canola.
On-farm weather observations show that her property at Warracknabeal has already seen a 50mm reduction in annual rainfall over the last 20 years. This drying trend, which reflects the pattern seen more broadly across Victoria, has forced adaptation and innovation on the farm.
"Water use efficiency increases as you have less of it," she told Weatherzone.
"This is something farmers do naturally and need to do to survive."
Aside from budgeting for less rainfall than she did two decades ago, Tracy is also adopting new technologies as they become available and says that she will continue to do so in the future.
The ABARES also found that improvements in technology and farm management practices have counteracted the impacts of climate change. So much so that industry productivity levels have still managed to increase or remain stable over the last 30 years.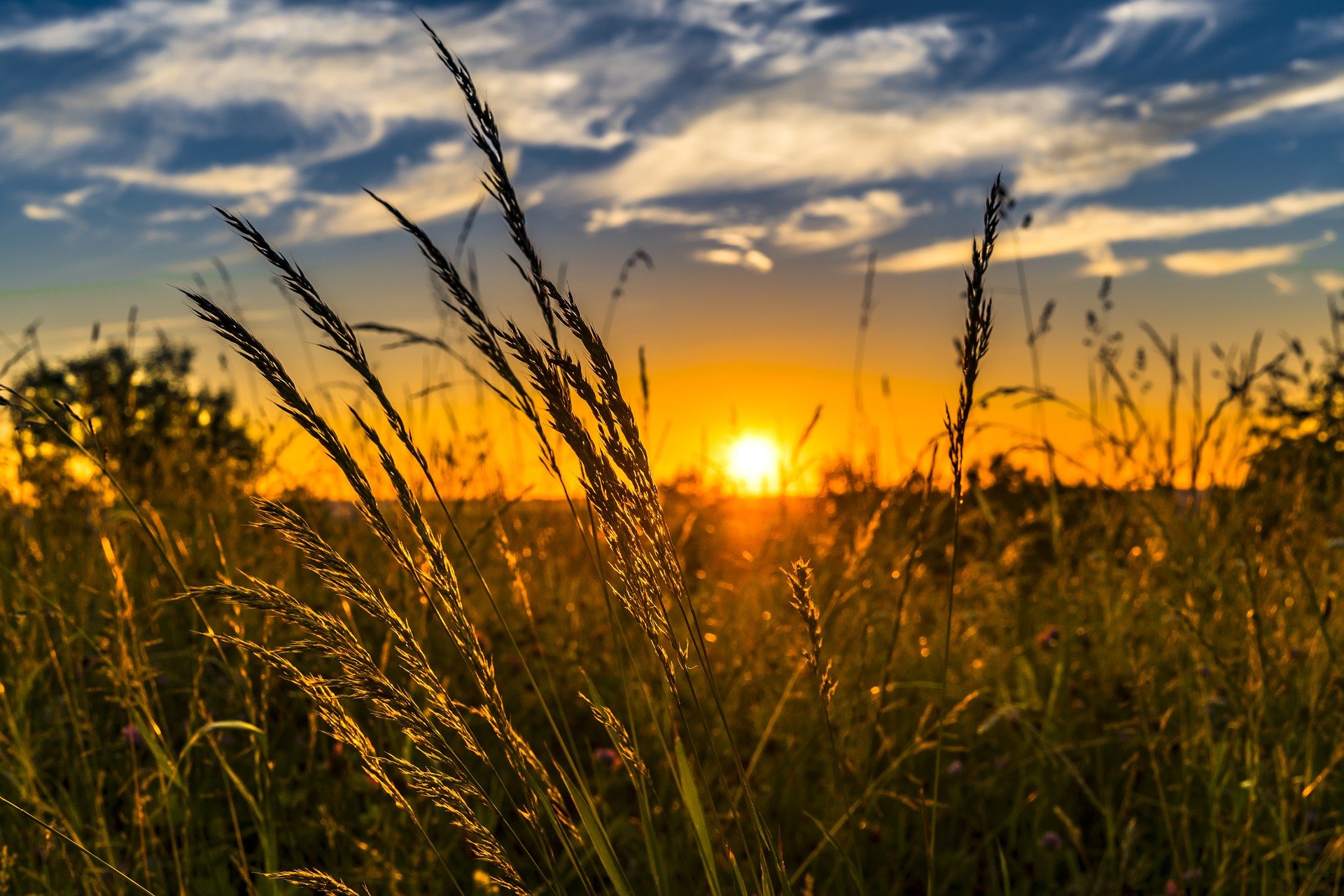 An ongoing battle
According to the ABARES report, farmers will need to keep innovating to stay profitable in the future.
Modelling suggests that by 2050, farm profits could decline further over western and northern areas of Western Australia, and large areas of eastern Australia, if farm adaptation and technology improvements aren't involved.
For Victorian farmer Tracy Dart, this is all part of the job in Australia.
"Each season is just so different. We are learning what's necessary every year."
Note to media: You are welcome to republish text from the above news article as direct quotes from Weatherzone. When doing so, please reference
www.weatherzone.com.au
in the credit.