Anthony Sharwood, 05 Nov 2021, 2:04 AM UTC
Outback station's heaviest rain in 10 years means 4000 sheep can chomp grass all summer
After heavy midweek rain in and around the town of White Cliffs in far western NSW, it's pretty much impossible to drive into town from local properties and stations right now, but locals are so thrilled with the rain, it's a small price to pay.
The tiny map speck of 100 people, best known for its opals and dugout houses, received its best two-day rainfall in 10 years this week, with 76.2 mm in the gauge. That more than tripled the November average, and also made November the wettest month of 2021 to date.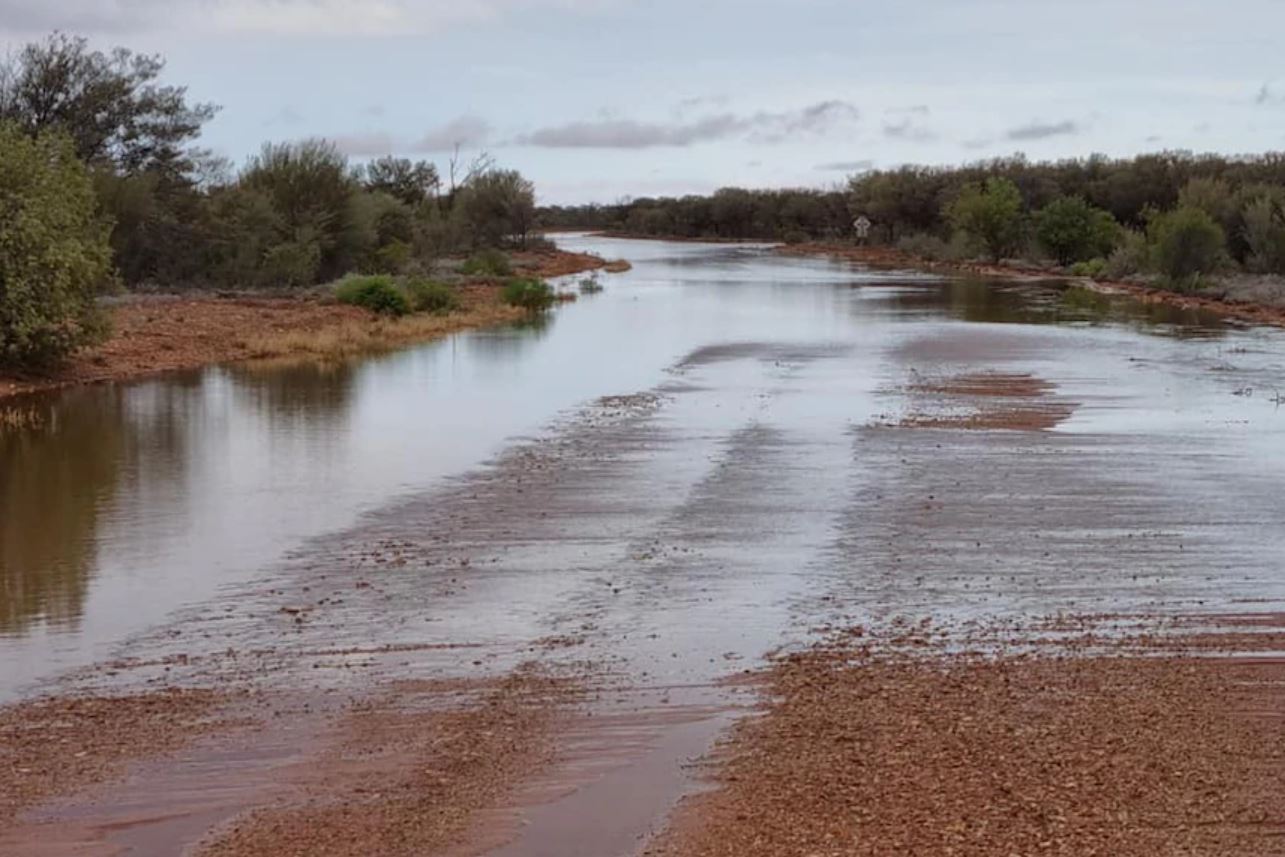 Image: Red dirt, deep puddles, White Cliffs. Souce: Honour Taylor.
At Glen Hope Station just out of town, farmer Honor Taylor told Weatherzone that they received 90 mm in the gauge. "Hubby tipped out 62 mm on Wednesday, then about 7 o'clock that night he tipped out another 28 mm after a storm.
"It's awesome. Our two house tanks were dry. I think this rain would have filled up everybody's dams and obviously the country hasn't been decent rains for a couple of years. The best thing would be if we got just a bit more as a follow-up in the next week or two.
The good news for Mrs Taylor is that there's a fair chance of at least a few mm in the coming week. (You can check out all the White Cliff stats, forecasts and observations here).
The rain is particularly good news for the 4000 sheep on the 77,000 acre station, which should now have feed that lasts well into summer.
Meanwhile numerous parts of the country received useful rain this week. We told you on Wednesday that a nationwide soaking was on the way, and rain has indeed been widespread so far.
After a wet start to spring, Canberra ended a 14-day rainless streak in style, with 37 mm to 9 am Friday morning, and the likelihood of more rain today.
After a lovely warm, dry Cup Day, Melbourne had 45.4 mm in 14 hours from noon Wednesday to 2 am Thursday. This was the city's highest daily total since 54.6mm in March last year, and its wettest spring day in a decade.
Other parts of Victoria got an excellent soaking too, including St Arnaud in the state's Wimmera region. The town of 2200 residents received 87mm of rain, the highest single-day total in 11 years.
The Red Centre got 46 mm at Yulara Airport and a delightful rainbow to boot.
There's a reasonable chance of rain at times in all capital cities except Perth this weekend, so good luck to you if you're over in the west lapping up those weekend rays.
Note to media: You are welcome to republish text from the above news article as direct quotes from Weatherzone. When doing so, please reference
www.weatherzone.com.au
in the credit.