Anthony Sharwood, 03 Aug 2022, 6:49 AM UTC
Wild WA storm rages on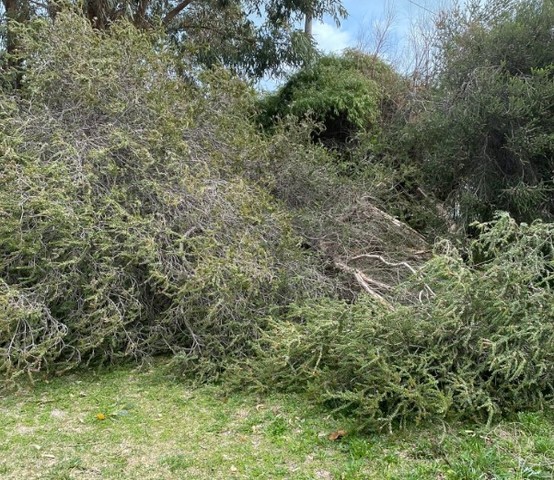 "It's been blowing like sh*t for a week."
That's not the most technical or eloquent piece of weather information we'll ever present you here at Weatherzone, but it's the word from Perth local Phil O'Day who also told us, "It's been like the west coast of Ireland for a week here in Perth. Has not stopped!"
This is definitely one of the strongest and most prolonged storms in years in Perth and the southwest.
As you'd expect, across the southwest corner of the state there has been damage to homes, trees are down and there have also been power outages. Even Perth airport had a power outage, and to make matters worse, the backup generators failed, causing delays and cancellations.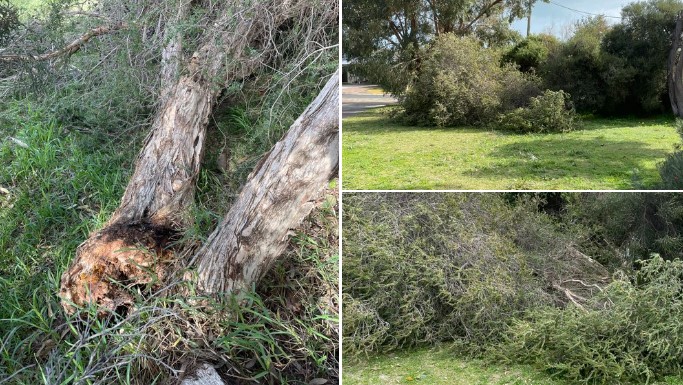 Image: Trees down in Phil O'Day's front yard in the northern Perth suburb of Heathridge. Source: Phil O'Day.
Meanwhile in Perth itself, winds have been gusting up to 50 km/h or higher for three days now, while more than 10 mm of rain has been recorded on three consecutive mornings.
It has been chilly too, both in in Perth itself, and in a wider area extending north to Geraldton and east towards the SA border. Indeed, Perth's maximum of 17.3°C today will likely make it the second-coldest capital after Hobart.
These were the live temps at 1:20 WST as we wrote this story on Wednesday. You can also see showers penetrating a fair way inland.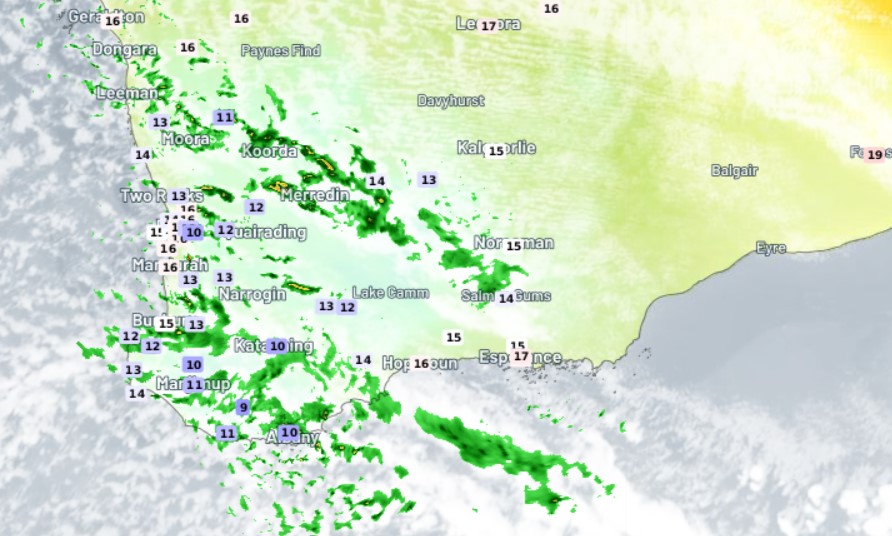 But the chart that really illustrates the power of this system is this one. On it, you can see the twin low pressure systems in the Bight, which are funnelling cold, moisture-laden winds towards southwest WA.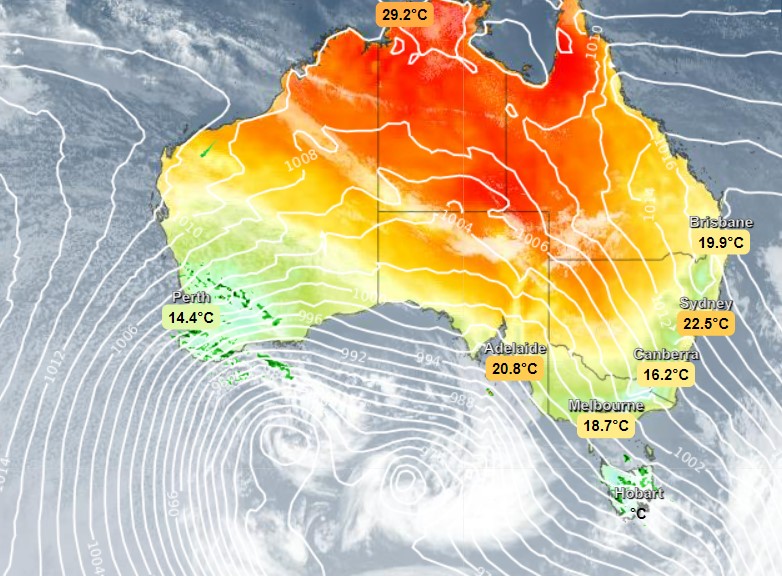 The influence of that system will stick around for several days, with frequent showers and cold temperatures. But the good news is that the strong winds should start to ease by Thursday morning. Those winds will then become a problem in the eastern states.
Meanwhile it will definitely still pay to check the WA warnings here. Severe weather warnings for strong winds and damaging surf are in place for multiple forecast districts, while a storm force wind warning is also still current.
Note to media: You are welcome to republish text from the above news article as direct quotes from Weatherzone. When doing so, please reference
www.weatherzone.com.au
in the credit.