Ben Domensino, 27 Oct 2021, 1:47 AM UTC
Wet and stormy start to November looms for Australia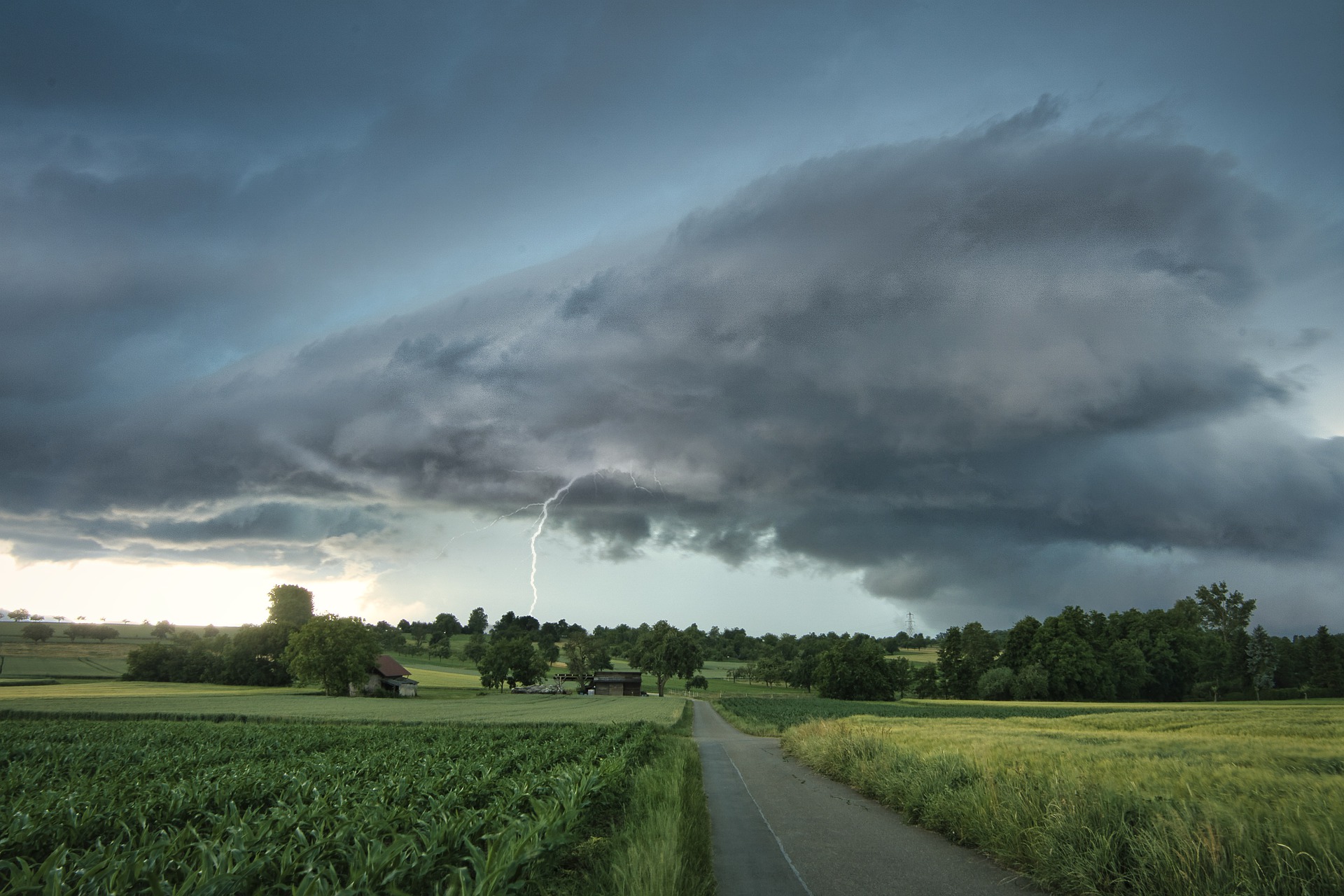 October has had its fair share of wild weather in eastern Australia. Now, it looks like more widespread rain and thunderstorms will sweep across the country during the next 10 days.
Over the past few weeks, a series of rain and storm-bearing low pressure troughs swept across eastern Australia, triggering a plethora of dangerous thunderstorms in NSW and QLD.
While it's difficult to rank thunderstorm seasons based on the severity or amount of individual storms, this has undoubtedly been one of the most active starts to a storm season in recent memory for eastern Australia.
There have been several multi-day outbreaks of severe thunderstorms across NSW and QLD during October, many of which have included supercells producing tornadoes, heavy rain and huge hailstones.
One of the most notable thunderstorms in eastern Australia during the last few weeks was a supercell that hit central Queensland on October 19. This storm produced hail measuring 16 centimetres in diameter, which is a new record for hail size in Australia. The previous record was 14 centimetres, which occurred in southeast QLD in 2020 and Kempsey, NSW in 1991.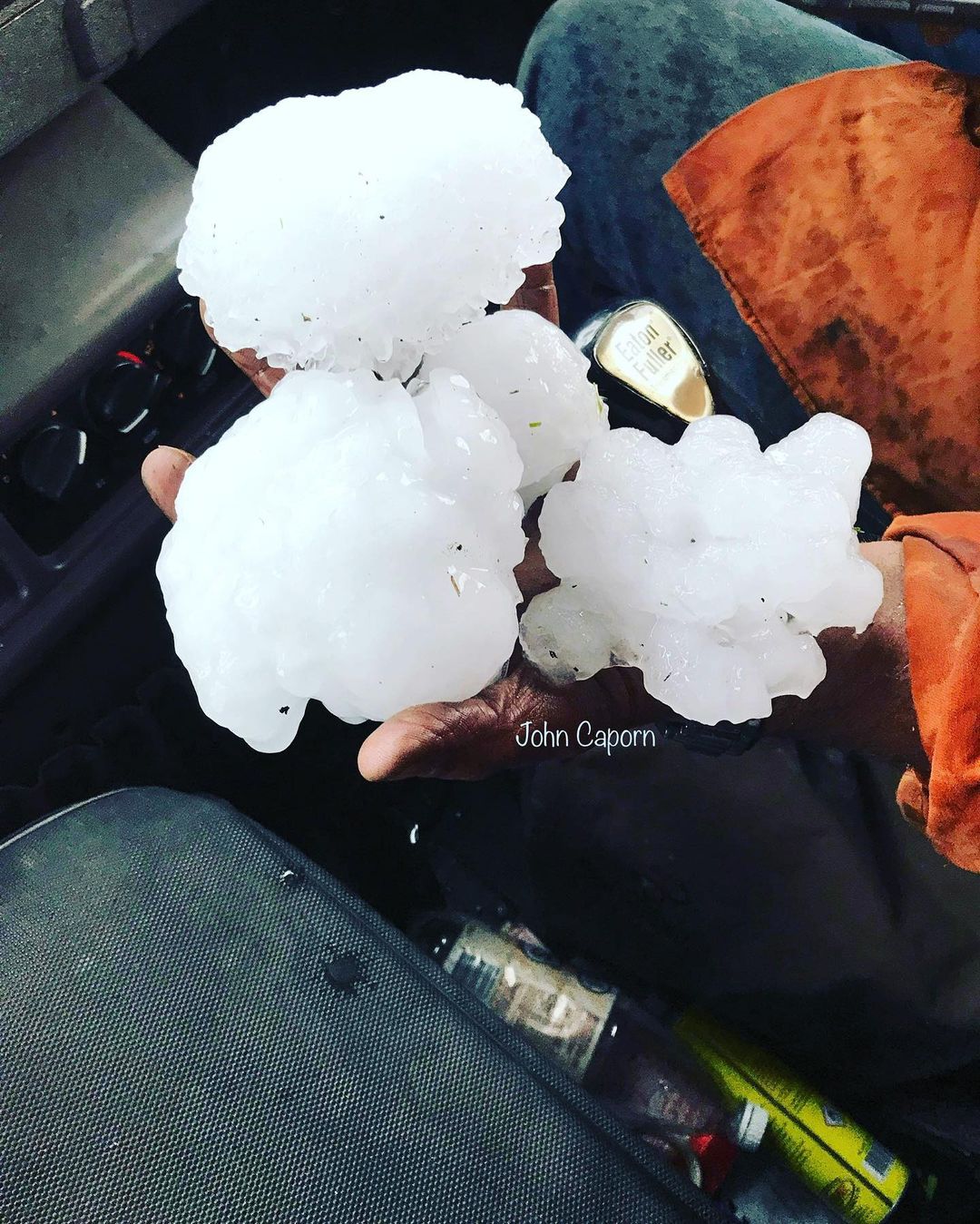 Image: Some of the giant hail that fell at Yalboroo in QLD on October 19, 2021. Source: @samyj_412 / Instagram
Another supercell caused a tornado to touch down in Brisbane last Friday morning. This intense storm also dumped a whopping 101mm of rain in one hour near Brisbane Airport, which is a 1-in-100 year rain rate for this part of the country.
In NSW, Coffs Harbour was hit by a severe hail storm in the middle of last week and then copped a wind gust of 115km/h during another severe storm on Saturday.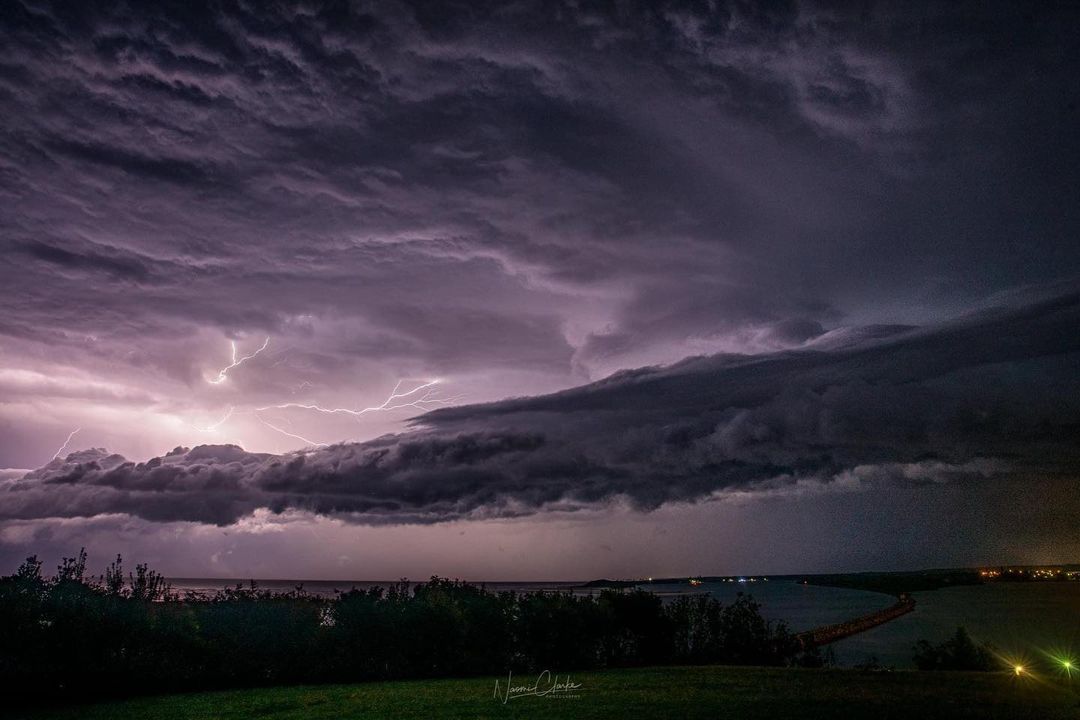 Image: A thunderstorm passing over Harrington, NSW last Saturday night. Source: @expat_explore / Instagram
Even as recently as last night, a long-lived supercell caused damaging winds in the Wide Bay and Burnett District of Queensland, including what may have been a tornado in Bucca, to the west of Bundaberg.
UPDATE: We are yet to confirm whether there were #tornadoes in the #Queensland communities of #Bucca and #Miva. We are currently gathering evidence about the events.

— Bureau of Meteorology, Australia (@BOM_au) October 26, 2021
As October draws to a close, a series of low pressure systems, troughs and cold fronts will produce more showers over part of every state and territory during the next 4 to 5 days. Most states will also see some thunderstorms in the closing days of October, and some of these thunderstorms are likely to become severe.
South Australia and western Victoria will be a focus for severe weather on Thursday, with rain, severe thunderstorms and damaging, potentially destructive winds, all likely. Heavy rain will also spread over parts of Tasmania on Thursday and Friday.
Looking further ahead, there are early signs that more widespread rain and thunderstorm activity will spread across Australia next week, with potential for two northwest cloud bands during the first seven days of November.
These cloud bands are capable of producing heavy rain in several states concurrently and typically take a few days to pass over Australia.
Once again, part of every state and territory is likely to be impacted by rain and possibly thunderstorms next week.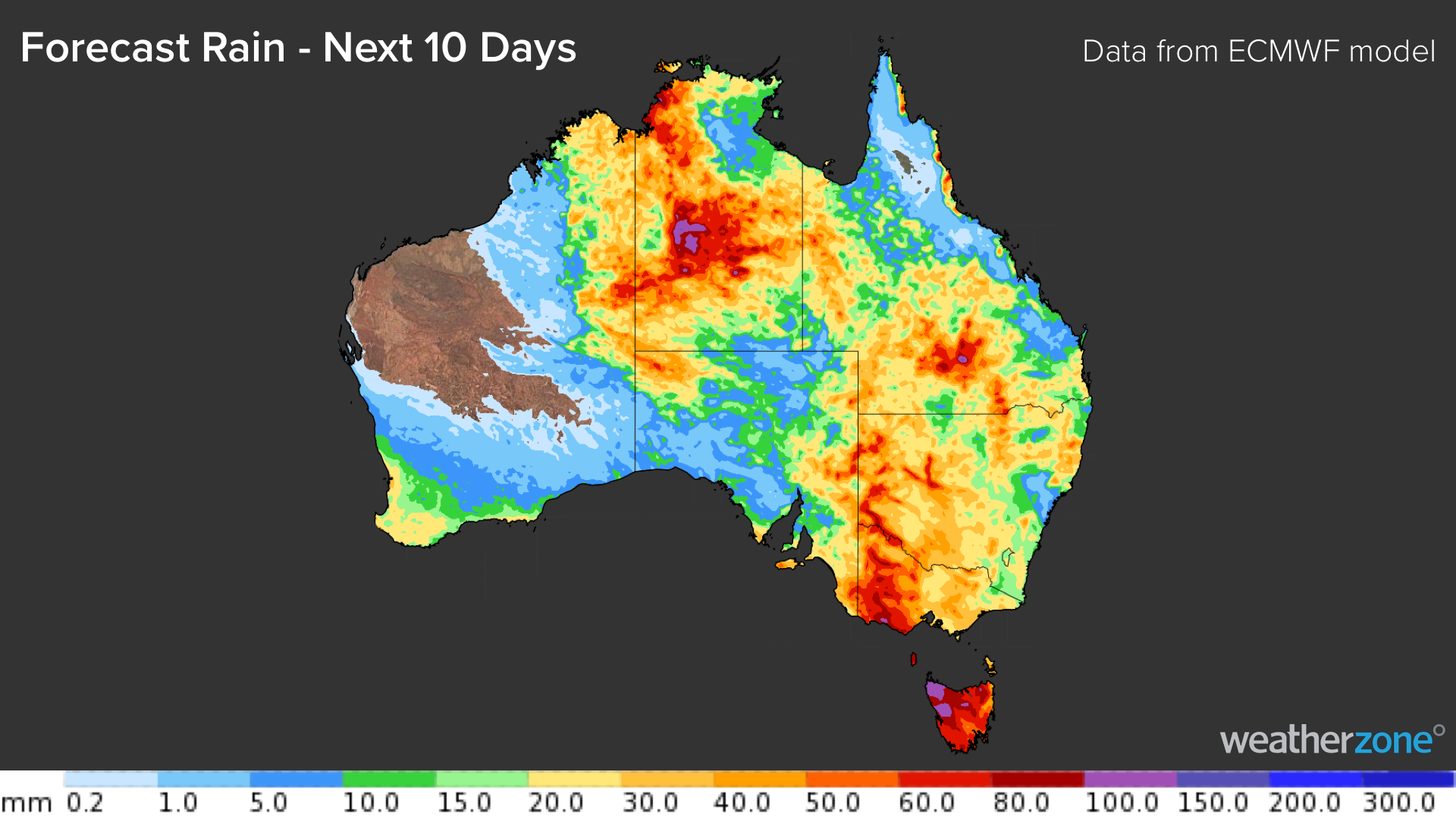 Image: Forecast accumulated rain during the next 10 days (October 27th to November 5th), according to the ECMWF-HRES model.
The recent mid-spring storms and the impending nationwide rainfall are a classic footprint of La Niña. While the Bureau of Meteorology is yet to officially declare that La Niña is underway, we are already feeling the effects of the current La Niña-like state of the Pacific Ocean.
Most forecast models indicate that La Niña conditions will persist until at least the end of this year, which means Australia is likely to see more widespread rain and storms as we head into summer.