Ben Domensino, 20 Oct 2021, 5:38 AM UTC
Hail assaults Coffs Harbour as severe storms hit NSW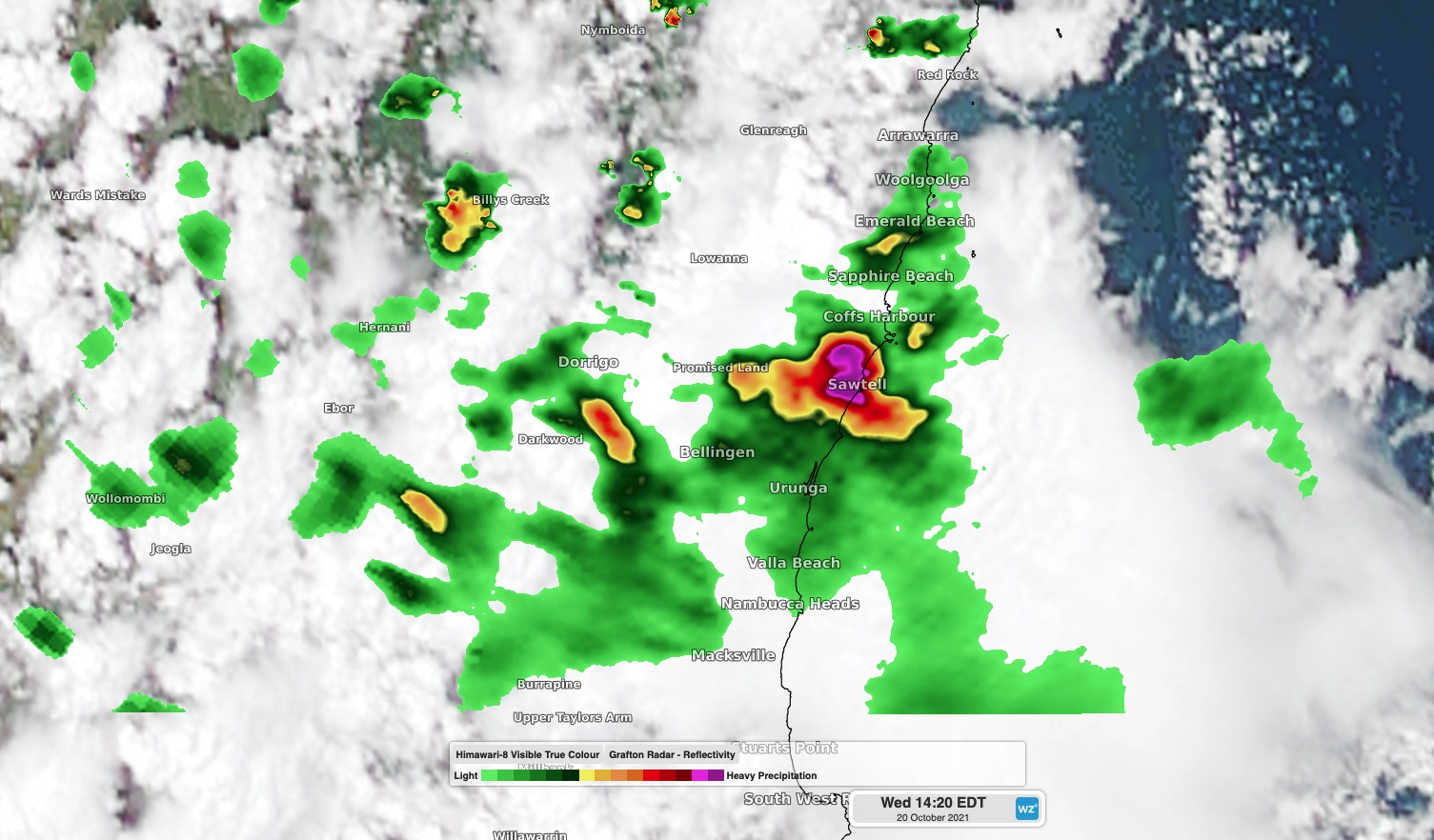 An intense severe thunderstorm has caused extensive damage in the Coffs Harbour region of the NSW Mid North Coast this afternoon.
The storm initially developed around 60km inland, to the south of Ebor, around midday.
Within an hour it had grown to a dangerous thunderstorm producing heavy rain and hail as it approached the coast as a 'left-moving supercell'.
By the time it reached the coast at around 2pm, the storm was producing heavy rain, large hail and blustery winds in a concentrated downpour called a microburst.
Image: Composite radar and satellite image showing the supercell passing over Sawtell in NSW shortly after 2pm AEDT on Wednesday.
The severe thunderstorm produced so much hail that entire streets were covered in white, making it look like a layer of snow.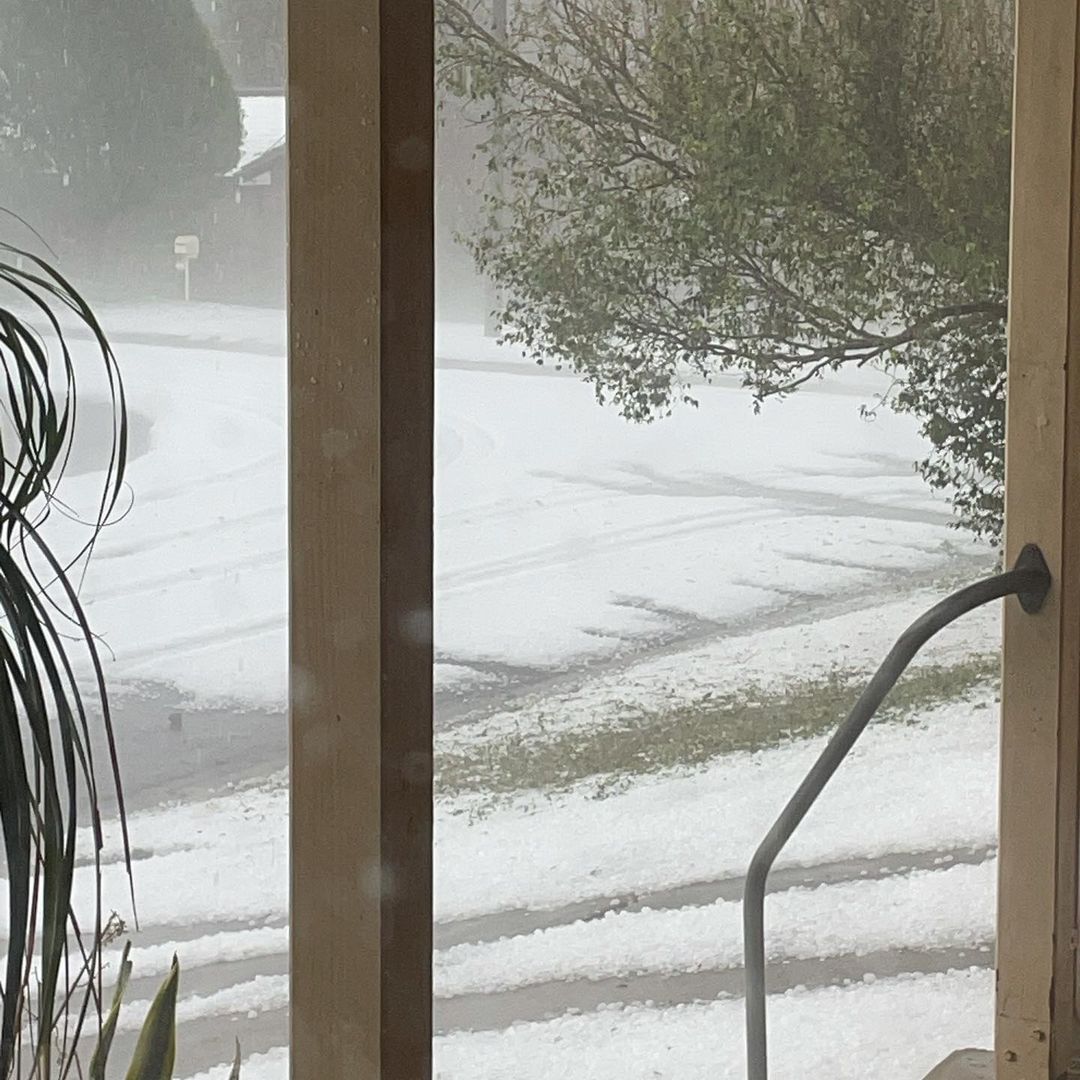 Image: Hail in Toormina, NSW on Wednesday afternoon. Source: @adventures.in.wellness / Instagram
Hail measuring up to 5cm combined with damaging winds to cause damage to some buildings in and around Coffs Harbour.
Video: Chaos in Coffs Harbour as hail came pouring down on Wednesday afternoon. Source: @robwrightphoto
The NSW Rural Fire Service assisted the State Emergency Service to respond to a number of storm-related jobs in the Coffs Harbour and Sawtell areas.
There were also reports of a roof collapsing at the Toormina Gardens Shopping Centre as a result of the storm, which flooded shops and caused hundreds of shoppers to be evacuated.
#WATCH: This is the moment a freak hail storm causes the roof of Toormina Shopping Centre to collapse in #CoffsHarbour.

400 people have since been evacuated from the complex.

NSW Fire and Rescue are right now assembling strike teams following the severe weather event.#9News pic.twitter.com/rTAoLMuYXj

— 9News Sydney (@9NewsSyd) October 20, 2021
While the storm cell that hit Coffs Harbour has now moved offshore, other potentially severe thunderstorms are still occurring in northeast NSW. There have been reports of 5cm hail at Casino, so be sure to check the latest warnings for more up-to-date details on these storms.