Anthony Sharwood, 19 May 2021, 12:23 AM UTC
We're pretty sure this bloke has Australia's coldest feet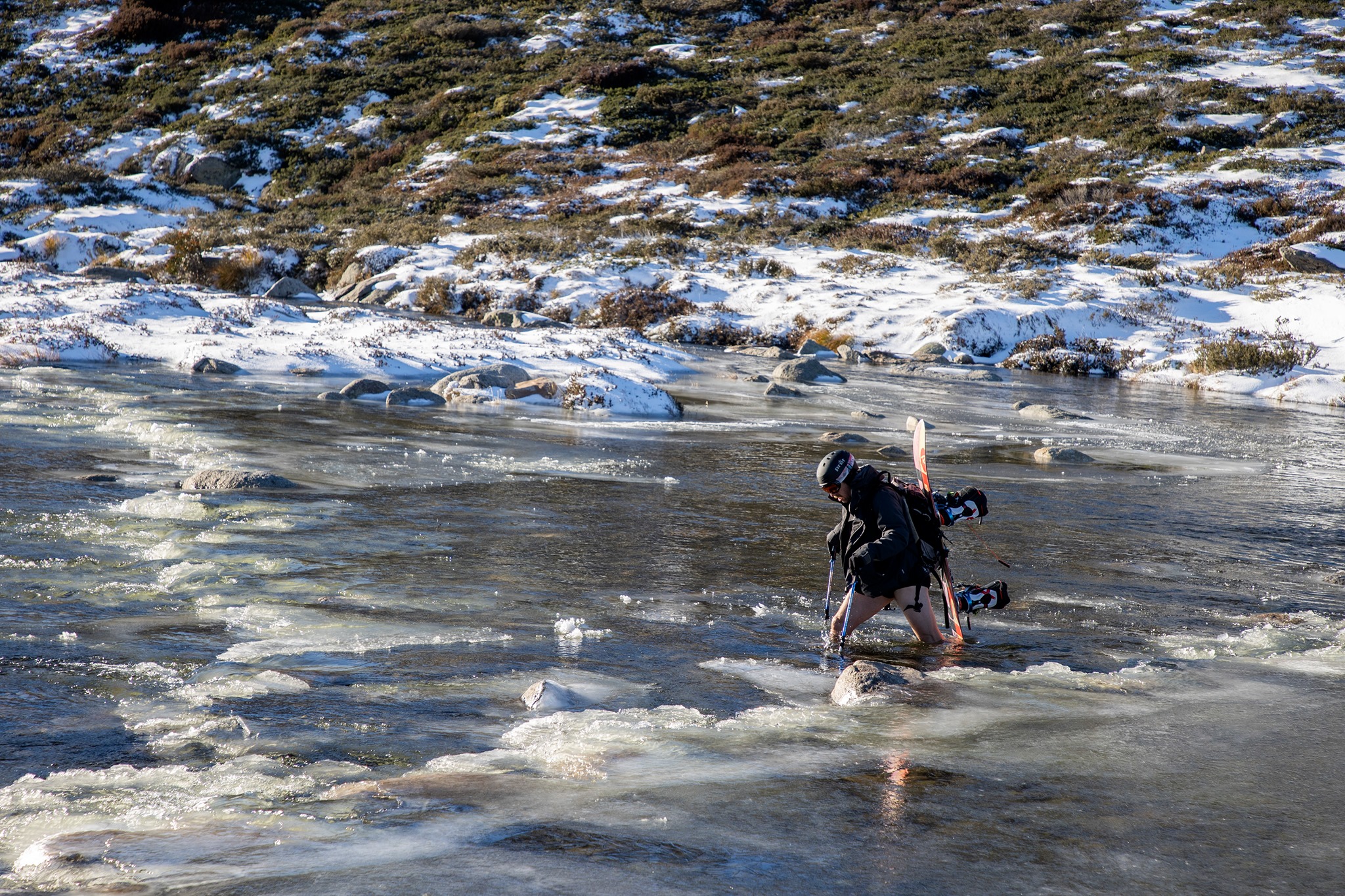 No matter how chilly your toes were as they stuck out the bottom of the doona last night, it's unlikely they were as cold as Jake Sims' feet as he crossed the Snowy River on the weekend.
Yes, that's the actual Snowy River, as in the place that Banjo Paterson's "Man" was from. The crossing point is just down the hill from the tiny NSW ski village of Charlotte Pass, and as many a summer hiker will attest, the water is chilly at the best of times.
But on the weekend?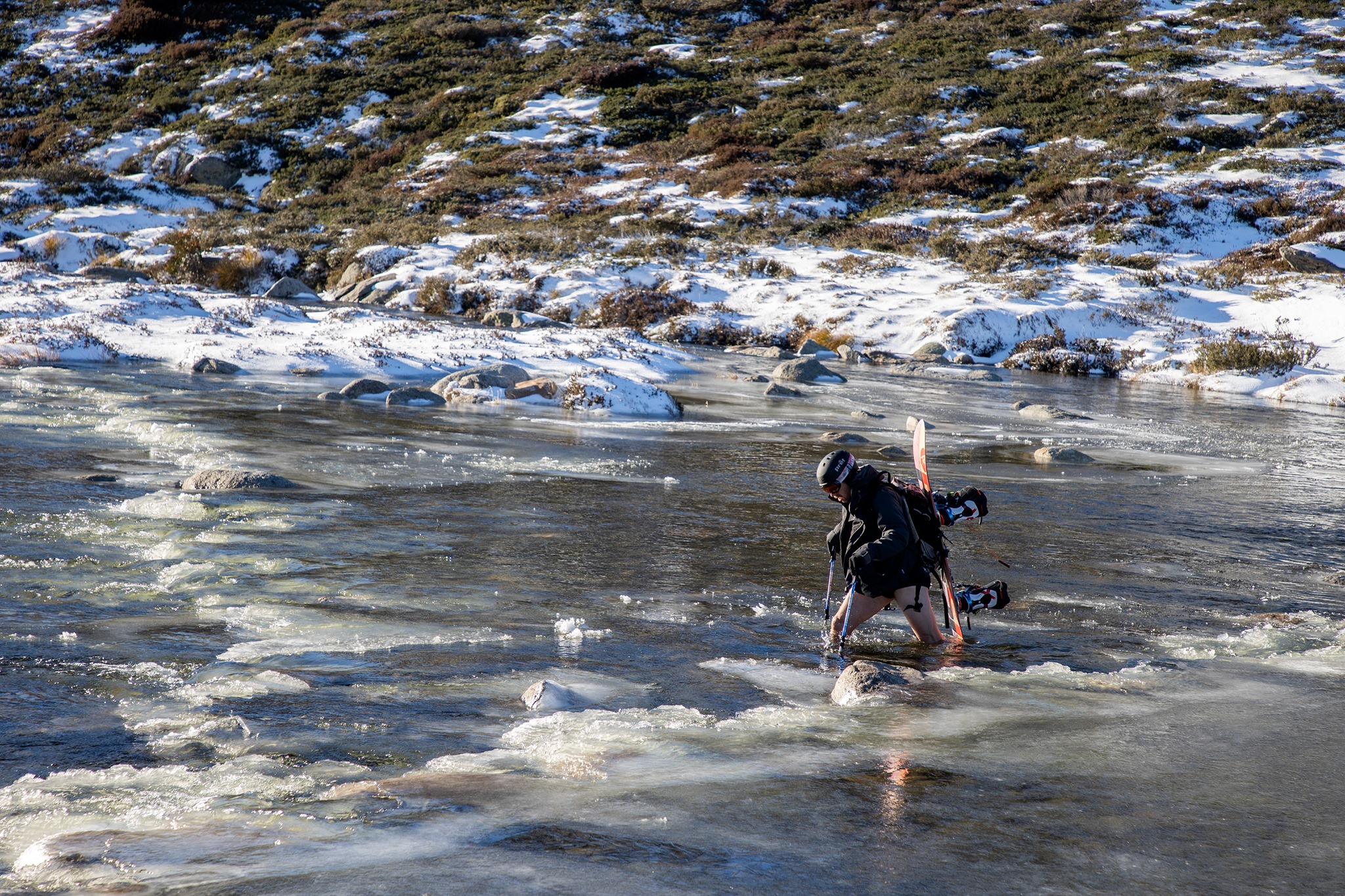 It was brutal. Let's just say that there may have been "movement at the station", but there wasn't too much movement inside poor old Jake's boots after this gutsy effort.
"Crossing the Snowy was easily the worst I've ever crossed it," he said.
"The river was frozen above the rocks and I had to cross underneath them. I cut up my feet pretty bad on the ice, as the rocks underneath even had ice on them. Lesson learned: bring booties next time."
In summary: ouch. But how low did temperatures drop in order for a river as large as the Snowy to partially freeze in May?
The Bureau of Meteorology closed its weather station at Charlotte Pass a few years back, which is a shame as it held the record for Australia's coldest recorded temperature (-23°C in June 1994), and also because it was located just over the hill from this river crossing, so it would have given a good indication of how gold it got on the weekend.
Meanwhile, Jake's feet eventually warmed up, and he and his mate Erryn Reeder got some amazing snowboarding action around the Blue Lake area - not far from Mt Kosciuszko.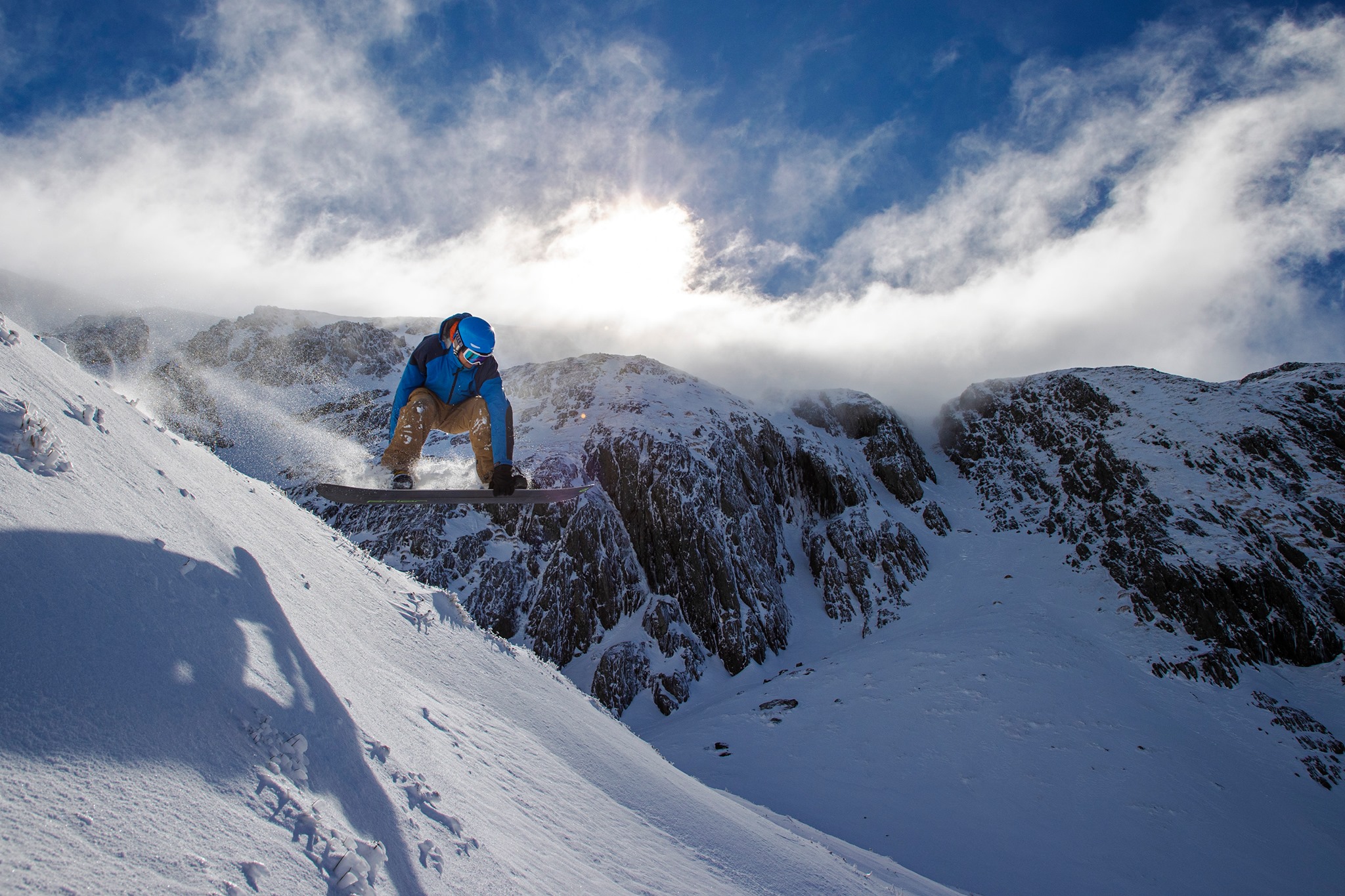 Image: An incredible image for May in Australia. Source: Jake Sims, who you can find as australian_backcountry on Instagram.
In back country snow sports, they talk about "earning your turns", which means hiking up the hill rather than being transported up by a ski lift.
With the frigid river crossing thrown in, you'd have to say these fellas earned their turns even more than usual.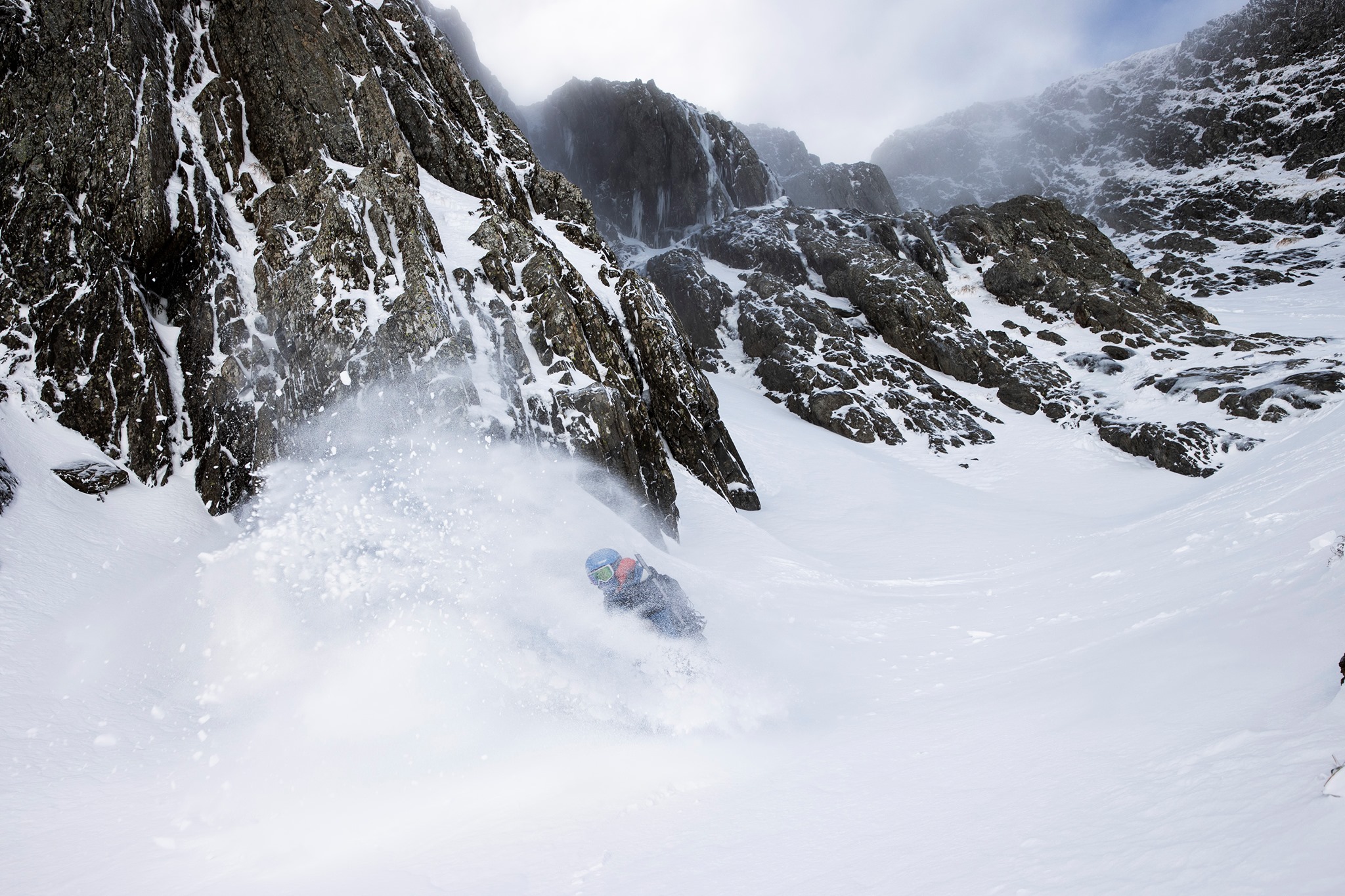 Image: Yes, this was actually Aussie powder snow in May. Source: For regular Australian backcountry adventures this winter, follow Erryn Reeder and Jake Sims (australian_backcountry) on Instagram.
Note to media: You are welcome to republish text from the above news article as direct quotes from Weatherzone. When doing so, please reference
www.weatherzone.com.au
in the credit.