Anthony Sharwood, 12 Nov 2021, 4:25 AM UTC
This is how much rain fell in Australia this week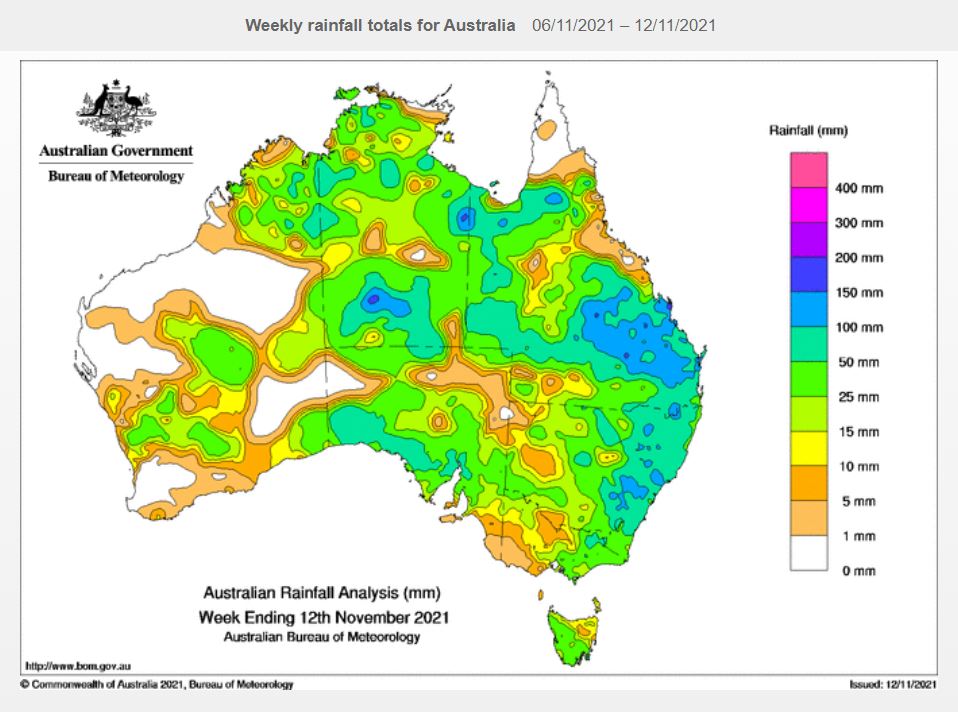 This graphic says it all: as predicted earlier this week, it rained across virtually the whole of Australia over the last seven days.
And not just light rain, but significant totals in many areas, as you can see on the map below.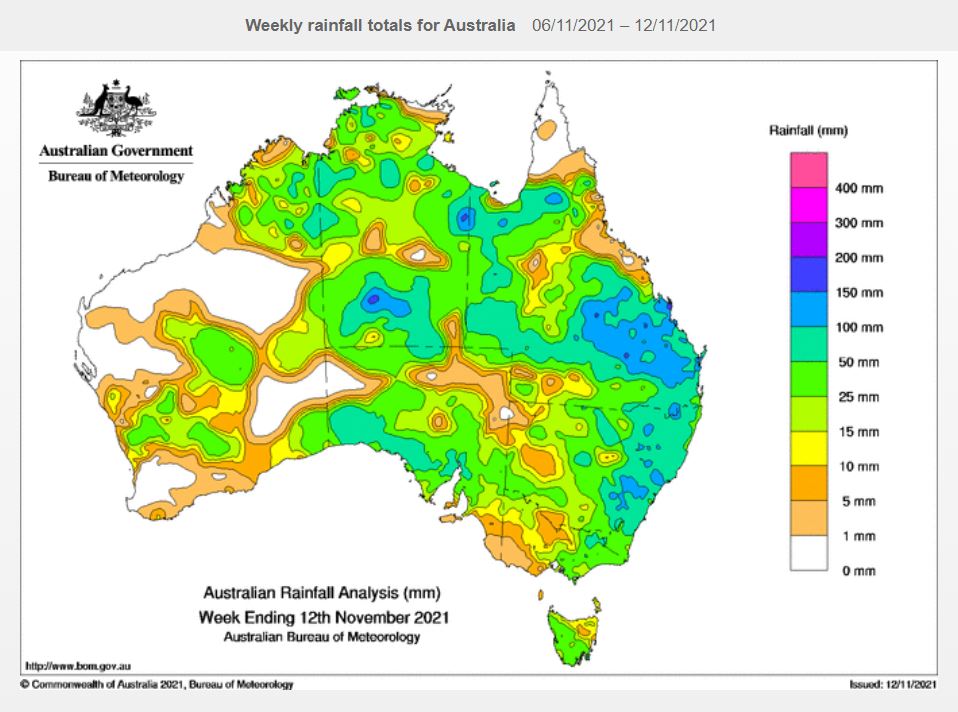 Image: The Red Centre was the Blue Centre this week. Source: BoM.
Note the blue and dark blue areas, indicating regions which received between 100 mm and 200 mm of rain.
One such area was southeast Queensland, which has been experiencing a rainfall deficiency in recent months, and where rain was much needed.
Another notable blueish blob was in central Australia close to Alice Springs.
The deluge that transformed the Red Centre was probably the story of a very wet week.
During the five days ending at 9am on Thursday, Alice Springs Airport received 153.4mm of rain. This is around five months' worth of rain for this time of year.
The soaking also included 100.2mm in 24 hours, which was the heaviest daily rain in 21 years at Alice Springs.
Alice Springs has now had an incredible 196.2 mm for the month of November to date, and we're not even halfway through.
If you look at the map below, you can see what was predicted back on November 8 by the ECMWF model. You'd have to say they got it pretty bang on, including the dry zones in Western Australia.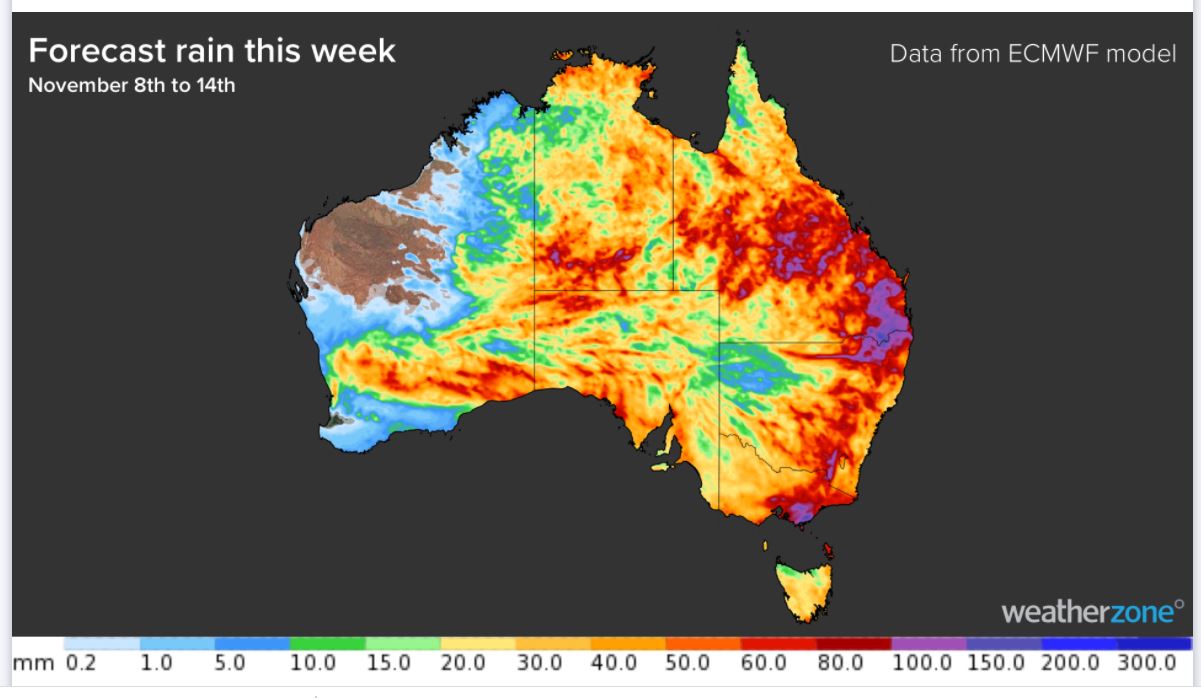 The weekend should see a drying trend in all but southeast Australia, where an injection of cold air will combine with remnant moisture from this week's low pressure system to trigger widespread showers and highland snow.
Note to media: You are welcome to republish text from the above news article as direct quotes from Weatherzone. When doing so, please reference
www.weatherzone.com.au
in the credit.