Ben Domensino, 08 Nov 2021, 2:41 AM UTC
Wet week for most of Australia, with flooding likely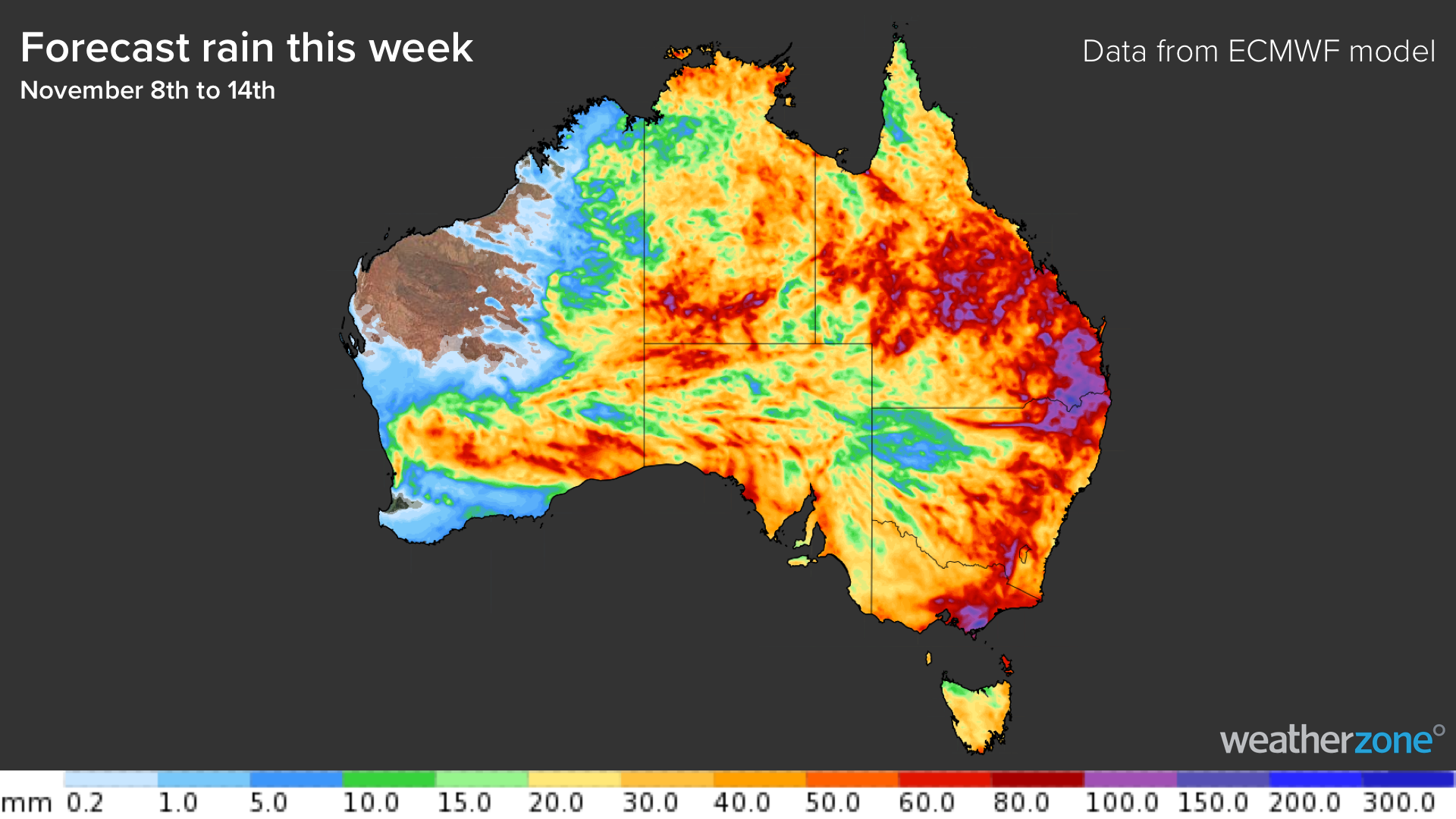 Substantial rain will fall over part of every Australian state and territory this week, with flooding and severe thunderstorms likely in several states.
A large mass of humid air will interact with two transient low pressure system and several low pressure troughs to trigger a nation-wide deluge across Australia this week.
There is good agreement between forecast models that this is going to be a widespread rain event. There is also good consensus that the rain will be heavy enough to cause flooding in some areas.
However, this is going to be a dynamic weather event. Exactly where and how much rain ends up falling will be determined by the position and strength of low pressure systems that are yet to develop.
So, while we know that it is going to rain over a huge area of Australia this week, location-specific forecast details may jump around a bit as the week unfolds.
The map below shows how much rain one computer model is predicting during each day this week and for the week as a whole. This is a good guide to generally where and how much rain could fall over the next seven days.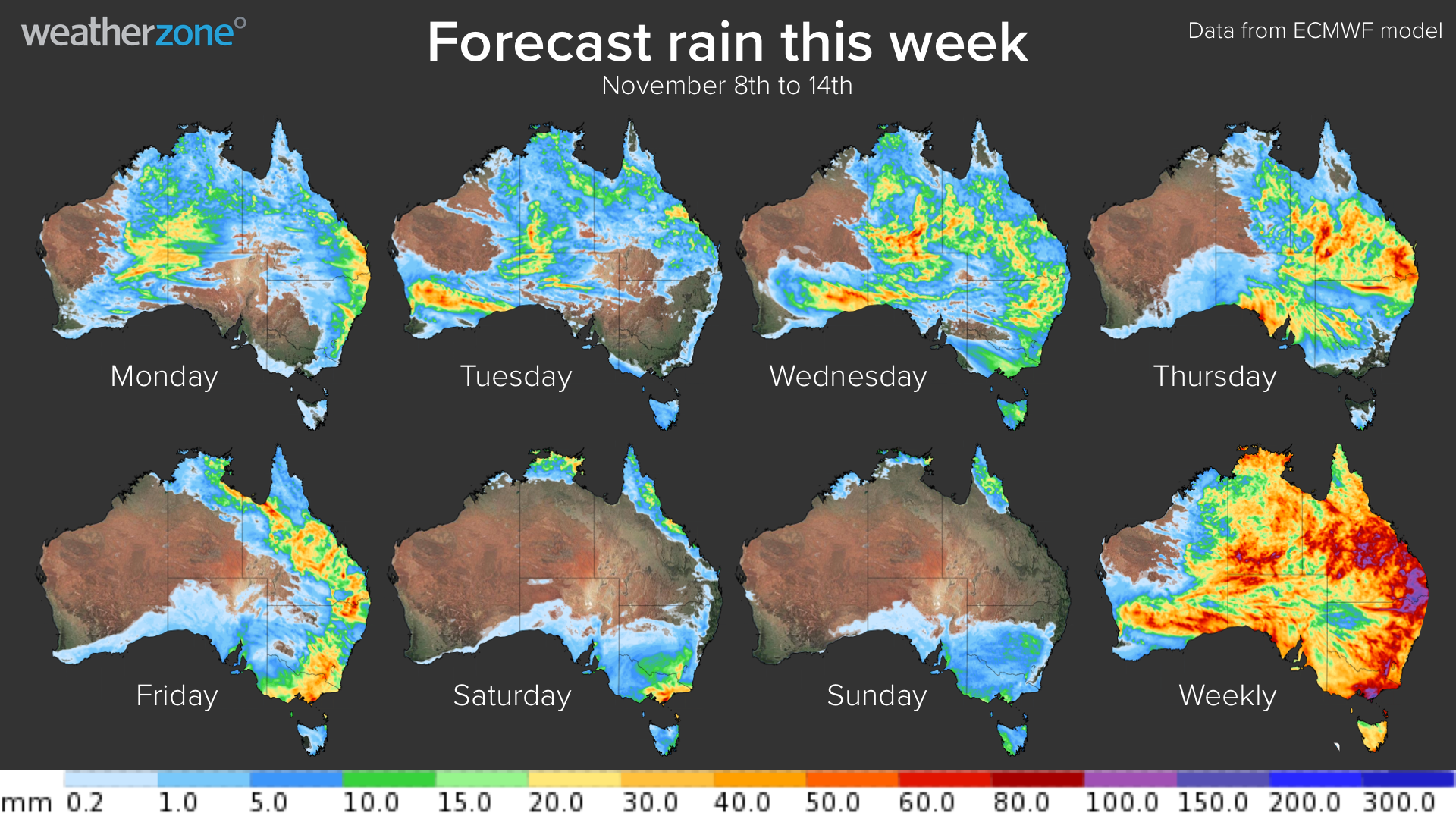 What's causing the rain?
While it's not uncommon to see widespread and heavy rain in Australia during late spring, this week's deluge is being supercharged by three separate climate drives coinciding:
A negative Indian Ocean Dipole (IOD) is causing moisture-laden air to travel towards Australia from the northwest.
A developing La Niña is driving airborne moisture and unusually warm water across the Pacific Ocean, towards Australia.
A positive Southern Annular Mode (SAM) is helping to push humid air across Australia from the east.
These climate drives have collectively caused a huge mass of moisture-laden air to sit above Australia, which will fuel rain throughout the week.
Drier weather will finally return to most of the country from the weekend as the low pressure systems move away from Australia.
Note to media: You are welcome to republish text from the above news article as direct quotes from Weatherzone. When doing so, please reference
www.weatherzone.com.au
in the credit.