Anthony Sharwood, 06 May 2022, 5:55 AM UTC
Mainland snow finally makes an appearance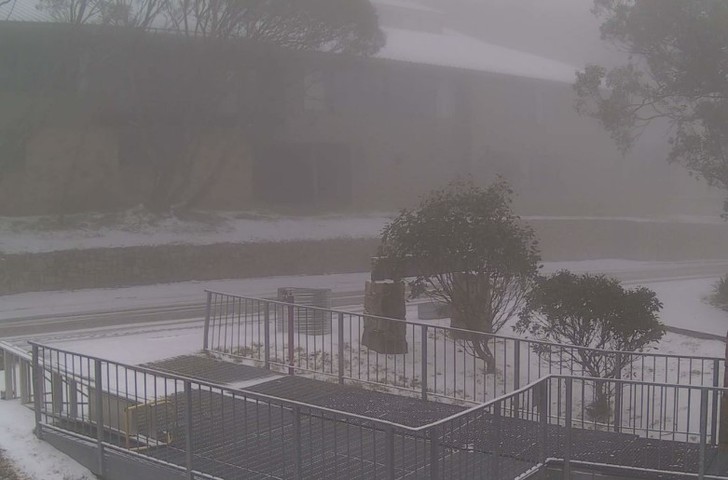 Snow has finally started to fall in earnest in the alpine regions of Victoria and New South Wales, more than 24 hours after a frigid airmass moved northwards over the area.
This was never going to be a huge snowfall, with an expected accumulation of 5 to 15 centimetres at higher altitudes, as we wrote on Tuesday. It now appears likely that totals will be at the lower end of that range.
But snow-lovers are still excited to see the flakes falling, as they have been in Victorian ski resorts this Friday afternoon.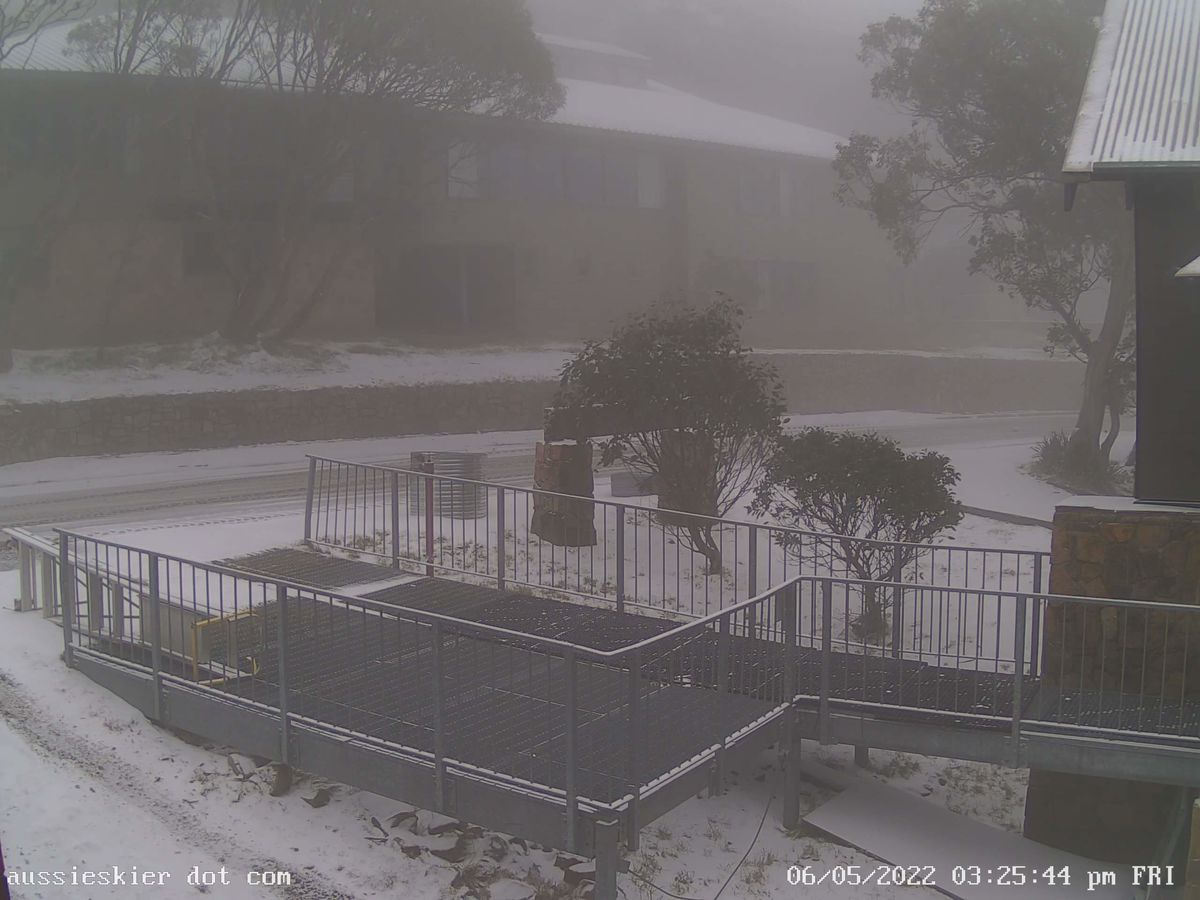 Image: A live cam on Friday afternoon at Mt Buller, Vic. Source: Aussieskier.com.
Snow flurries will likely increase overnight and into tomorrow. Indeed, Saturday has looked like the snowiest day of this system for a couple of days now, as strengthening winds swirling around the low pressure system near Tasmania deliver a little more moisture to the mainland alpine region.
If the 5 to 15 centimetres predicted earlier this week is going to come to fruition, Saturday is the day.
Meanwhile in Tasmania, decent snow fell overnight in areas like the Central Plateau, although it soon turned to slush as temps warmed above zero in the easterly flow that dragged in slightly warmer Tasman Sea air.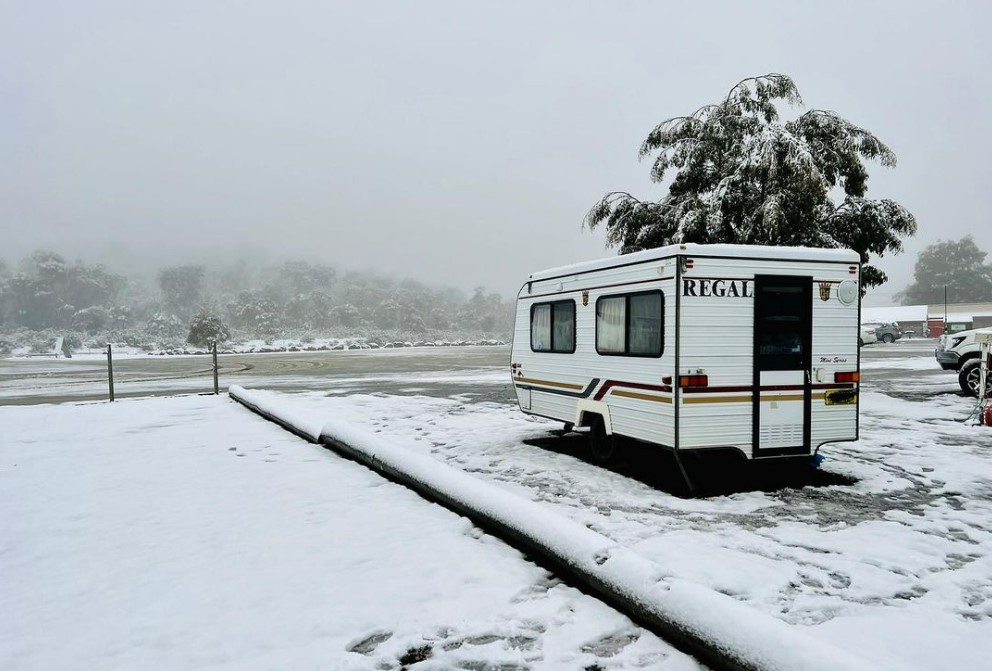 Image: Hope the van had heating! Source: @Twodogsandacravan via Instagram.
Do May snowfalls point towards a good ski season?
There's no data that indicates a strong correlation between autumn snowfalls and consistent snowfalls going forward into winter.
It's also worth noting that May snow usually melts before the official start of the ski season on the June long weekend, so it's not like you're getting a head start building on a good base of snow.
For example, the heavy mid-May 2021 snow around Mt Kosciuszko in the image below was pretty much all gone by June.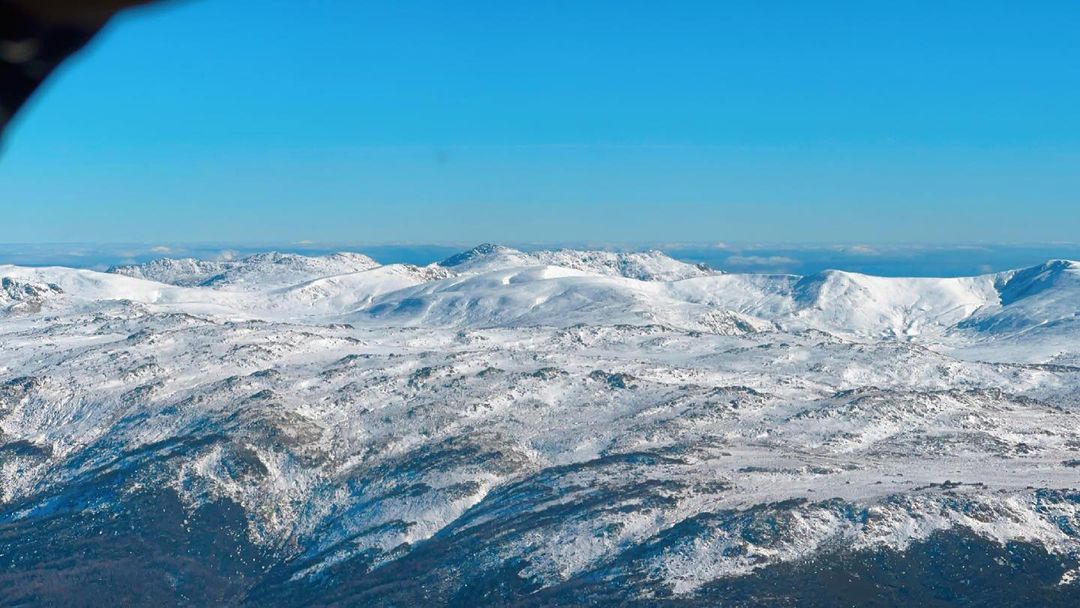 Image: There in May, gone by June. Source: @snowymountainshelicopters via Instagram
However, if heavy snow falls right at the end of May, the situation changes. We're showing our age here, but an extremely heavy snowfall (by the standards of any month) coated the Australian Alps with around a metre of snow in the year 2000.
That was the same storm that brought snow to an NRL game in Canberra, with enough falling in the resorts to form a solid base that provided great early June skiing.
So the snow currently falling will be more of an appetite-whetter than anything else. But it doesn't hurt to dream of plenty more on the horizon.
Note to media: You are welcome to republish text from the above news article as direct quotes from Weatherzone. When doing so, please reference
www.weatherzone.com.au
in the credit.