Yoska Hernandez, 06 Aug 2022, 4:40 AM UTC
Another taste of a wild winter for WA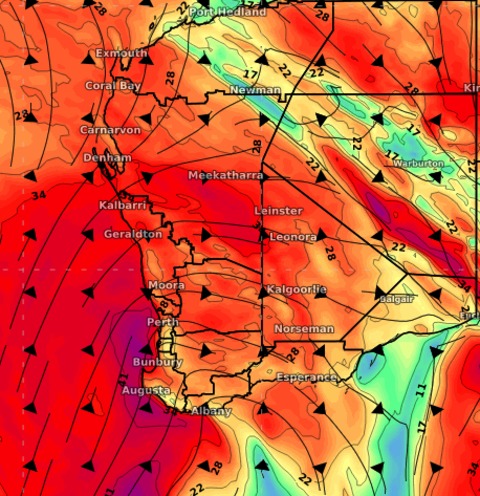 WA has been battered by wild weather this week, with blustery winds, squally showers and large waves as main protagonists, in one of the strongest weather events that has hit the state so far this year. We wrote about this here, here and here.
But even if things look to have ease over the country's west, winter wants to let us know that the wintry and wild weather for WA has not yet ended. Another significant weather event (not as bad and prolonged as the previous one) is set to hit WA once again from Monday 8th to Wednesday 10th. The main culprits this time will be a cold front and a subsequent trough linked to a wide low-pressure in the Southern Ocean.
What can we expect? Potentially damaging winds (possibly exceeding 90km/h over most exposed coastal areas) will start blowing early on Monday across southwest WA as the cold front pushes through (Figure 1). Areas of heavy rain and thunderstorms may develop with this front in the morning and afternoon. A secondary trough following the front will drive further showers, storms and bring about a freezing day to WA's southwest on Tuesday 9th.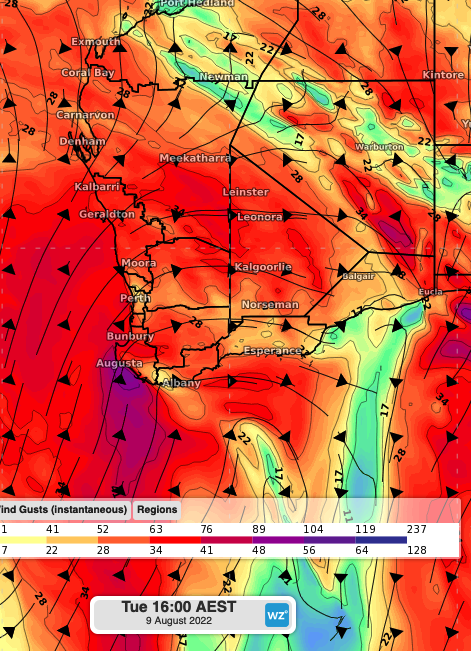 Figure 1. Forecast wind gust speed and direction at 2:30pm AWST on Tuesday 9th, according to the ACCESS-G model.
Significant wave heights will break the 4 metres mark on Monday 8th late morning, peaking at 6-7m during Tuesday 9th (Figure 2). Although these waves won't be as serious as the previous registered early-to-mid week (you can read more about this here), they might add some further coastal erosion to the already eroded beaches.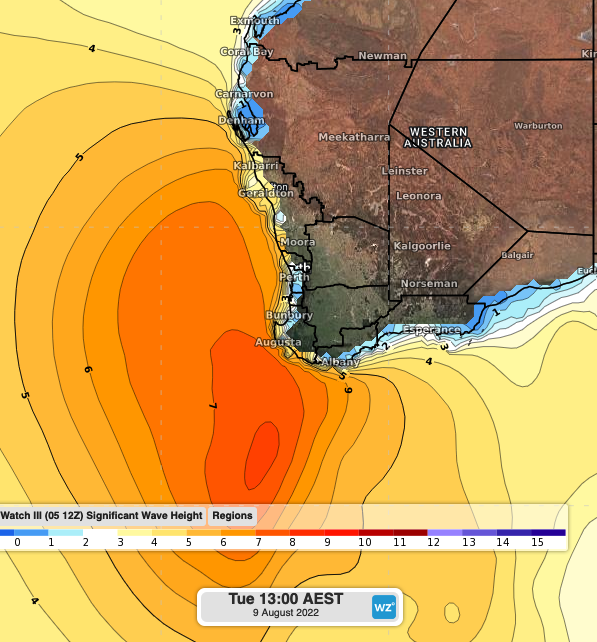 Figure 2. Forecast significant wave height on Tuesday 9th at 11:30 a.m AWST.
On Wednesday 10th showers and strong winds will contract to southern parts of WA as the low-pressure system continues its path to the east and high pressure builds over western parts of the state. Waves will gradually ease on Wednesday 10th, with significant wave heights expected to be below 5 metres across southern areas by the end of the day.
Note to media: You are welcome to republish text from the above news article as direct quotes from Weatherzone. When doing so, please reference
www.weatherzone.com.au
in the credit.