Anthony Sharwood, 26 Nov 2021, 4:27 AM UTC
Wettest November on record at Canberra Airport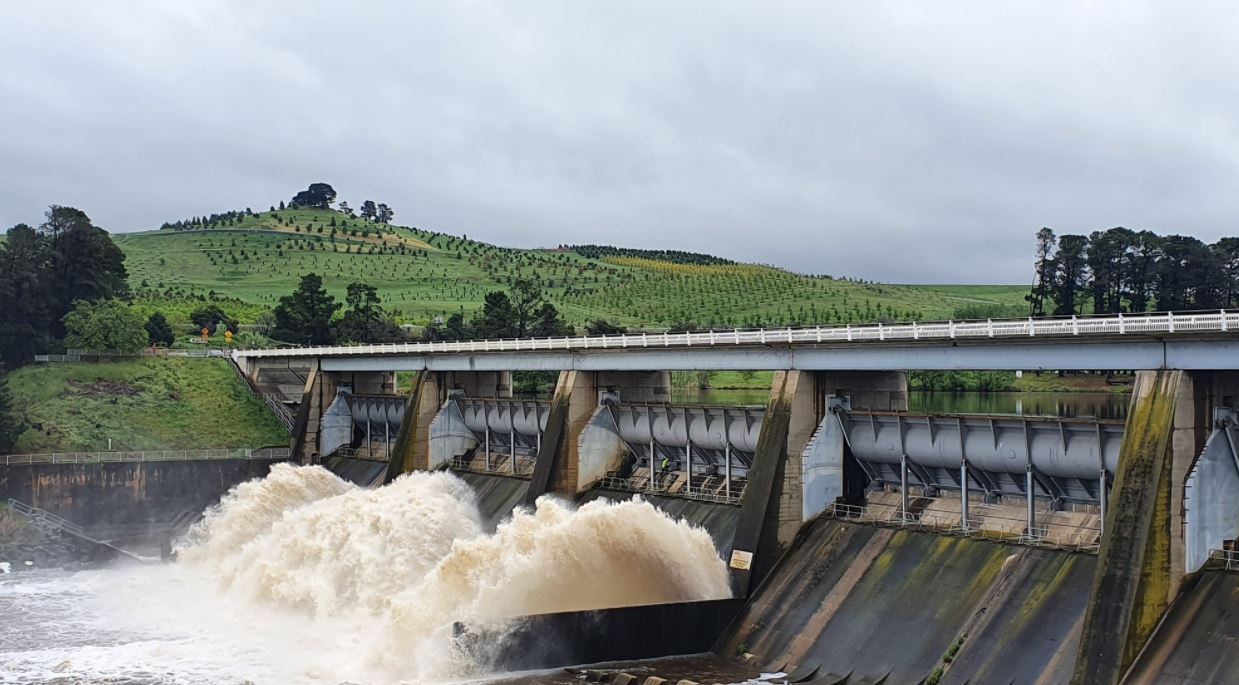 Canberra has had an exceptionally wet year, and the trend has continued with the wettest November on record at Canberra Airport, which serves as the city's "official" weather station.
Just as Observatory Hill (at the southern end of the Sydney Harbour Bridge) serves as the weather station for which data is recorded as "Sydney" (despite there being numerous other stations across the Sydney metro area), Canberra Airport defaults as just "Canberra".
So how much rain has fallen?
To 9am this morning, Canberra had recorded 147.8 mm at the airport, which beat the old mark of 138.2 in 1995.
Another 2.2 mm of rain had landed in the gauge by 3pm Friday as we write this story, which means the national capital has racked up 150 mm and counting for this very soggy month to date.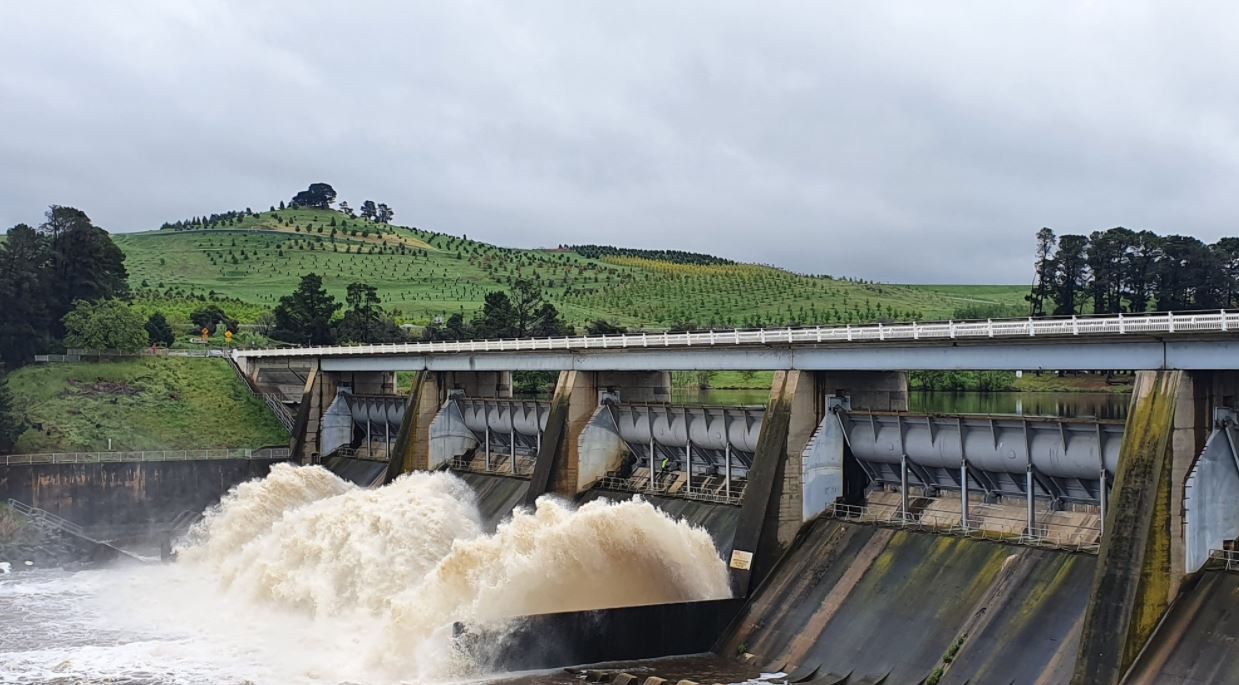 Image: Image: Water gushing out of Scrivener Dam on Canberra's Lake Burley Griffin. Source: Adam Shirley.
It's worth noting that there have been heavier November totals recorded in the past at other stations in the city, some of which are now out of use.
152mm was recorded at Canberra Forestry in 1961.
177mm collected in the gauge at Canberra (Acton) in 1924.
191mm was the total at Canberra (Duntroon), also in 1924.
But as far as the airport goes, where records have been kept since 1939, this is as wet as a November gets.
How is the year as a whole looking rainfall-wise in Canberra?
In a word, it has been wet!
We embedded a similar graph to the one below in a recent story on Canberra's damp November, and it's worth re-posting the updated graph.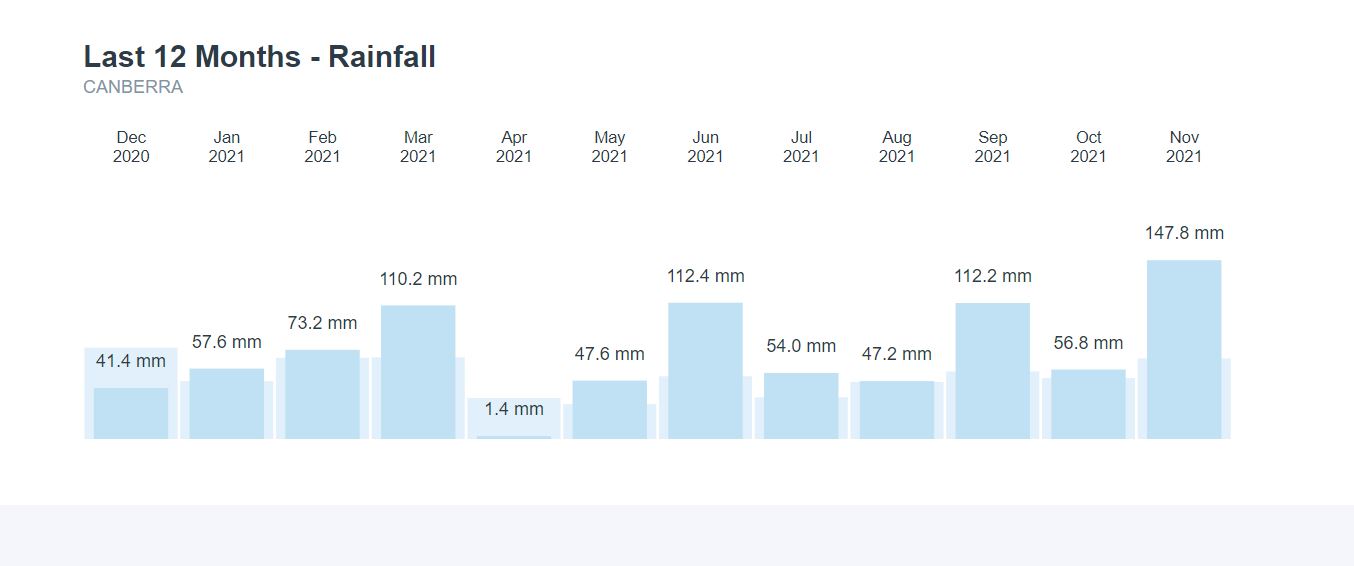 As you can see, every month except April has seen a decent drop. Indeed, April was the only month so far this year whose total rainfall was below the long-term monthly average.
Canberra has also been cool today. At the time of writing this story it was 13.7°C, with a highest Friday temperature so far of 14.3°C at 9:28 am.
Indeed, Canbera looks extremely likely to notch up its coolest November (in terms of average maximum temperatures) since 1992. You of course tend to get cooler average temps in rainy months, and we'll confirm this statistic in a week or so.
The good news is that after further rain and showers this afternoon and evening, Canberra should only see a possible light shower or two on Saturday, with a drying trend for a couple of days after that.
READ MORE (FROM OUR OCTOBER ARCHIVE): CANBERRA IS LOOKING RIDICULOUSLY GREEN RIGHT NOW