Ben Domensino, 20 Oct 2021, 3:33 AM UTC
Warning for giant hail in QLD and NSW on Wednesday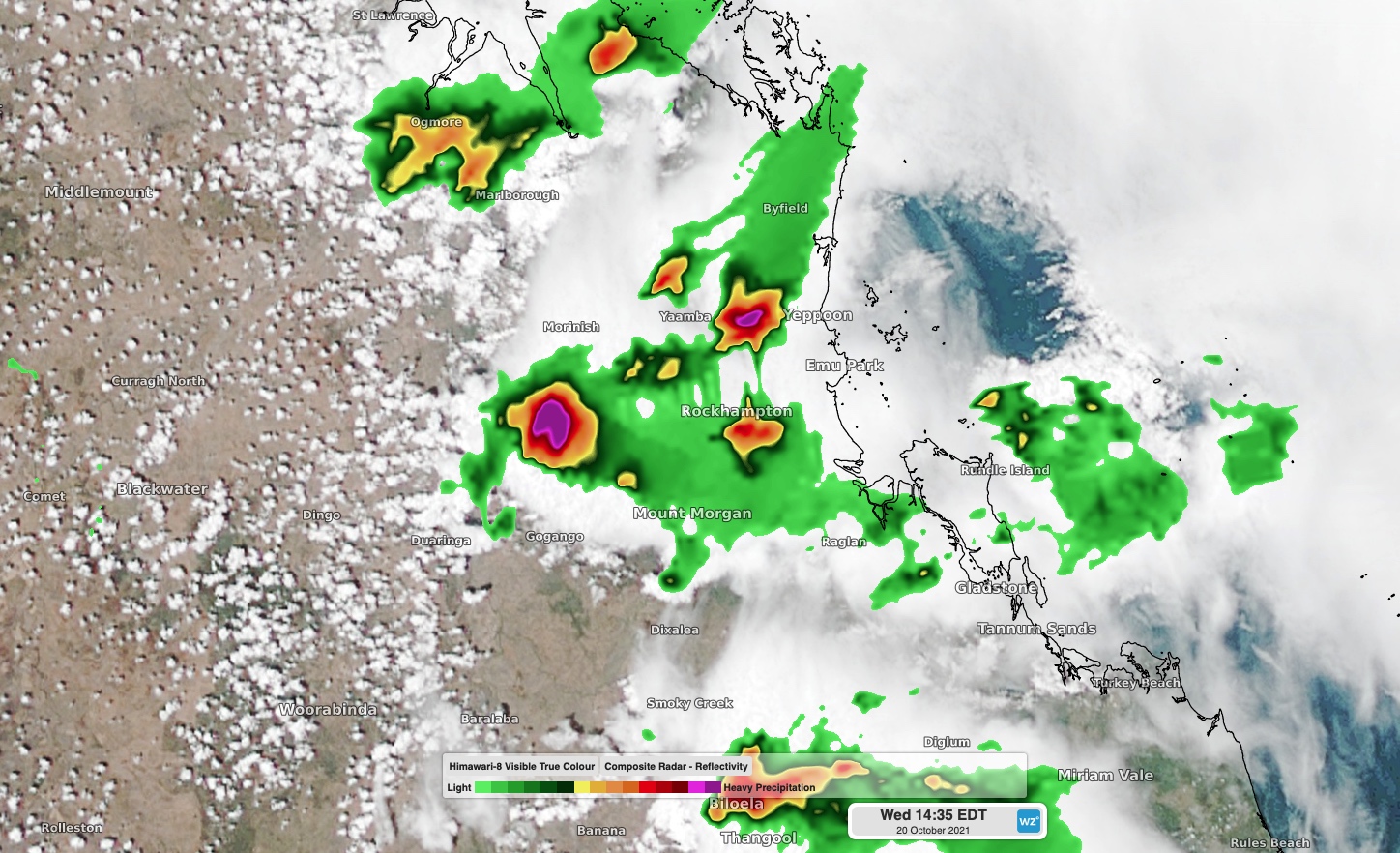 One day after record-breaking hail fell near Mackay, more supercell thunderstorms are again assaulting parts of central Queensland and northern NSW today.
An outbreak of intense thunderstorms over central Queensland on Tuesday afternoon saw 16-centimeter hailstones smashing into the ground at Yalboroo, to the north of Mackay.
The image below shows some of the monstrous hail that fell from one of Tuesday's thunderstorms.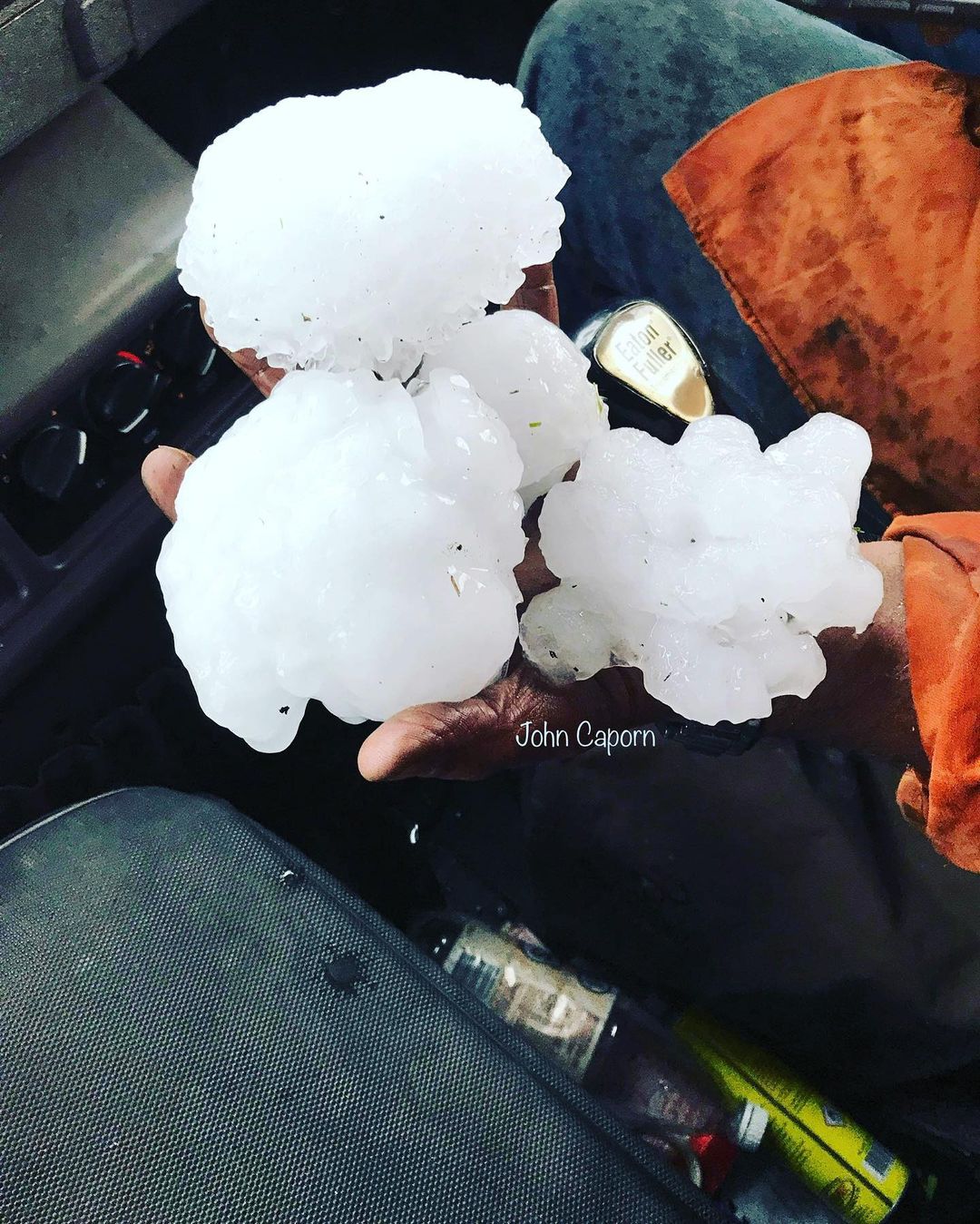 Image: Giant hail at Yalboroo, Queensland on Tuesday, October 19, 2021. Source: @samyj_412 / Instagram
The same mixture of abundant moisture and prolific instability that created Tuesday's storms is again triggering supercells in eastern Australia today.
The animation below shows intense thunderstorm cells developing over Queensland's Capricornia district on Wednesday afternoon. At least one of these storms is a supercell, which has triggered a warning for heavy rain, giant hail and destructive winds.
Severe storm warnings were also issued in parts of southeast Queensland and northeast NSW on Wednesday afternoon, including a warning for destructive winds, giant hail and heavy rain near Coffs Harbour.
Anyone living in central and southeast Queensland and northeast NSW could see severe thunderstorms this afternoon or evening. Be sure to check the latest warnings in your area over the coming hours.