Ben Domensino, 19 Oct 2021, 9:51 AM UTC
Record-breaking hail hits central Queensland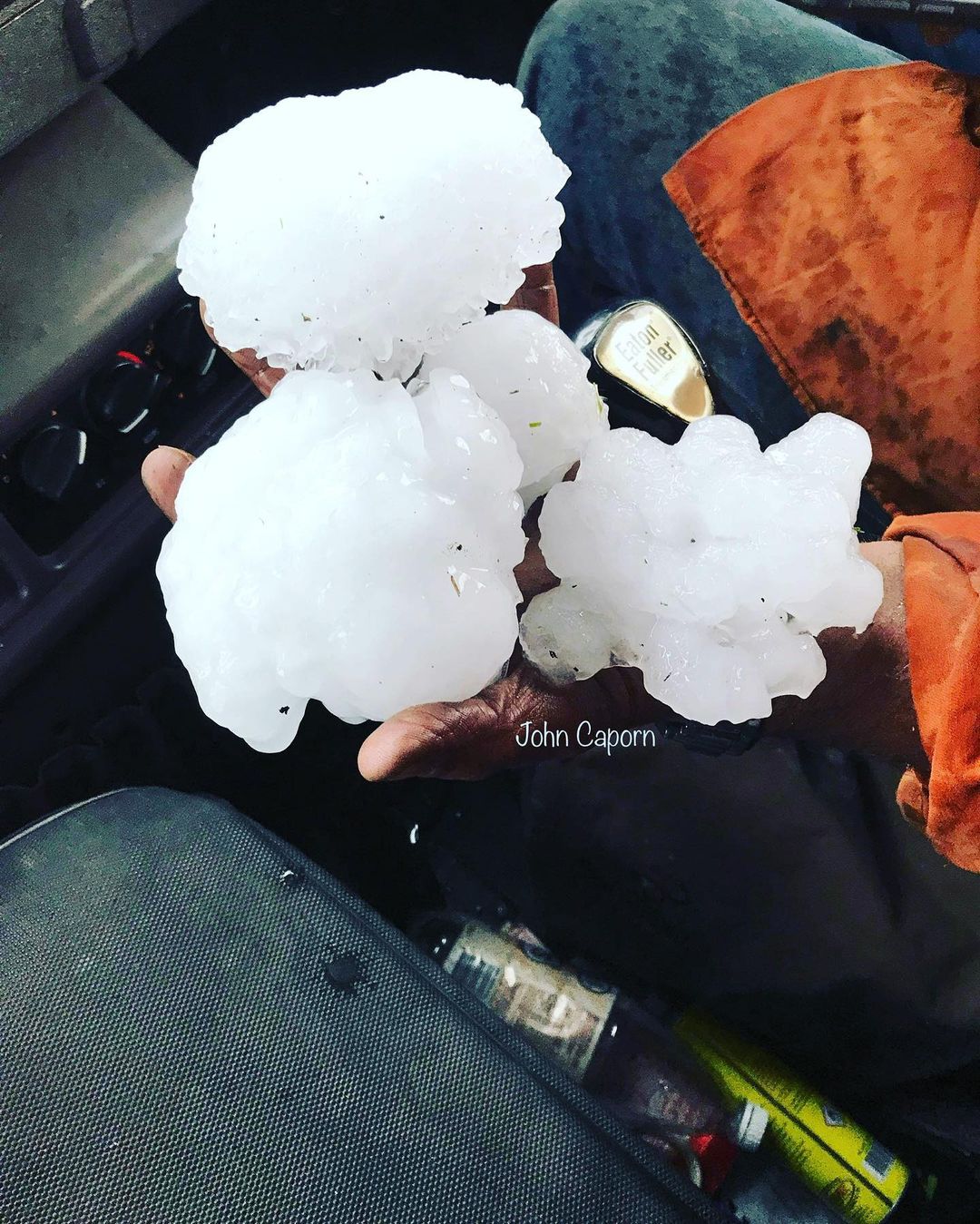 Monstrous hailstones measuring 16 centimetres in diameter fell to the ground in central Queensland on Tuesday, likely setting a new Australian record for hail size.
The giant hail fell at Yalboroo, located to the north of Mackay, as a supercell thunderstorm passed over the region shortly after lunchtime on Tuesday.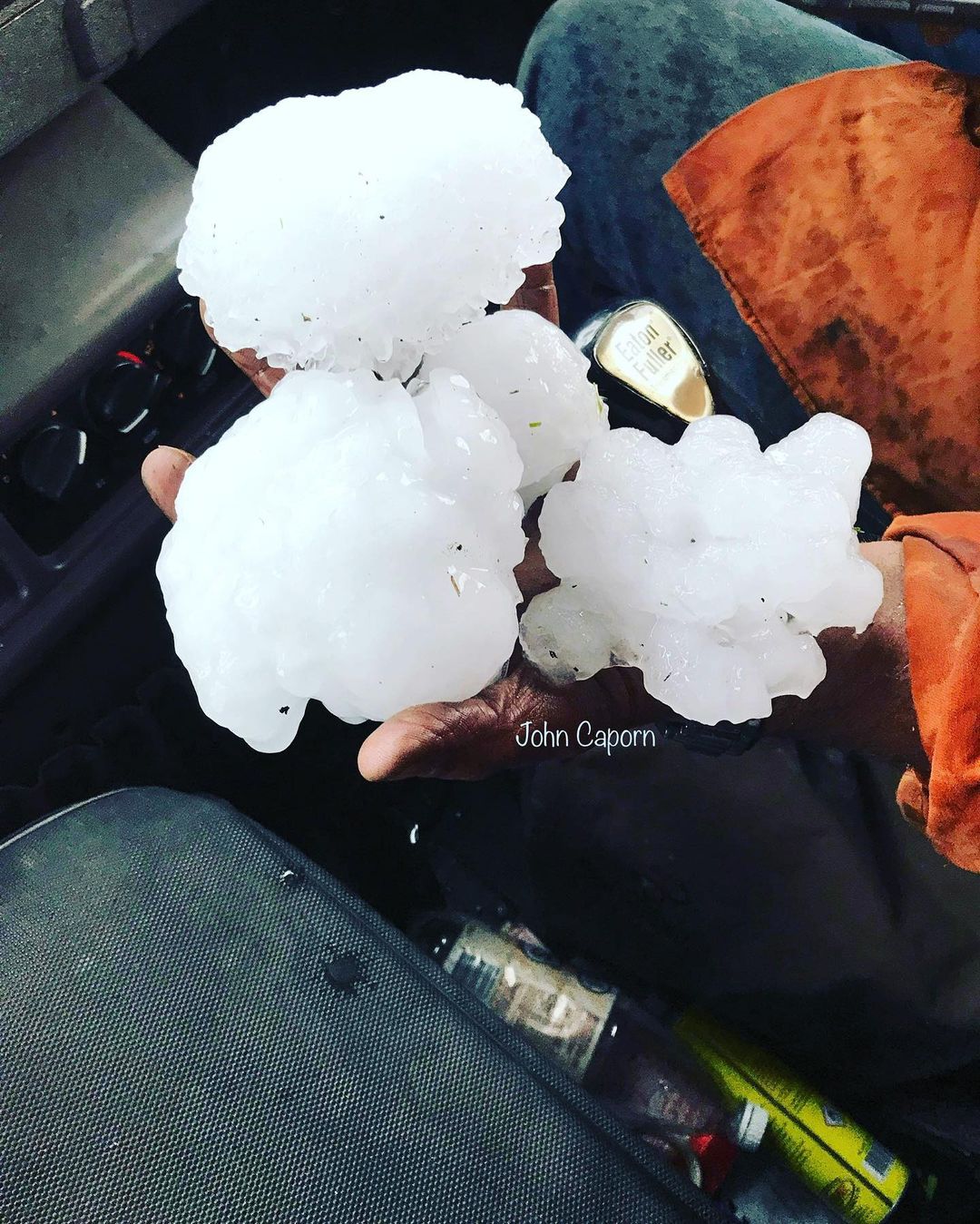 Image: Some of the hail that fell in Yalboroo, QLD on Tuesday afternoon. Source: @samyj_412 / Instagram
While the storm didn't look overly impressive on radar, and appeared to only cause relatively light rain at times, it produced the type of hailstones that are rarely seen anywhere in the world.
The Bureau of Meteorology has confirmed that some of the hailstones in Yalboroo on Tuesday afternoon measured at least 16 centimetres in diameter. This is larger than anything previously officially documented in Australia, beating the old record of around 14 centimetres from Kempsey, NSW back in 1999.
Update: giant hailstones in excess of 16 centimetres have been observed in Yalboroo, north of Mackay in Central Queensland.

— Bureau of Meteorology, Australia (@BOM_au) October 19, 2021
It's worth pointing out that hail is notoriously underreported and difficult to measure reliably, so larger hailstones may have fallen and melted elsewhere in Australia without being documented.
For perspective, an Australian $100 note is 15.8 centimetres wide, while an iPhone 12 Pro Max measures 16.1 centimetres in height.
The storm that produced Tuesday's 16-centimetre hailstones would have had a strong and sustained updraft that was able to keep the hail suspended in the air while it continued to grow. The longer hail stays airborne, the larger it can get.
But while this is likely a new Australian record, it's not a world record.
A hailstone measuring 20.3 centimetres in diameter fell from an intense supercell thunderstorm in Vivan, South Dakota, USA, back on July 23, 2010. A similar sized hailstone was measured indirectly during a thunderstorm in Villa Carlos Paz, Argentina on February 8, 2018.