Anthony Sharwood, 19 Mar 2021, 1:56 AM UTC
The coming weather charts are totally off the charts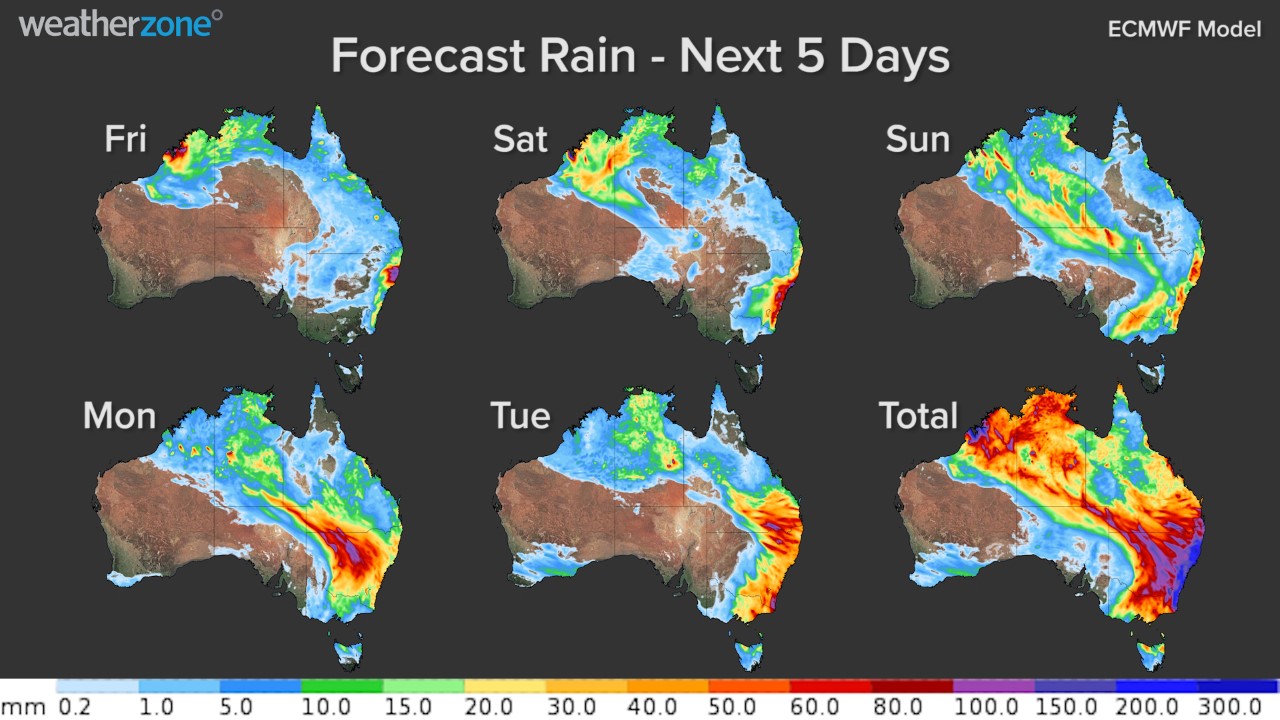 You don't often see weather charts that look like this.
The maps depicting the forecast rainfall across Australia for the next five days show significant accumulations of rain likely across approximately two thirds of the Australian continent, as well as northern Tasmania.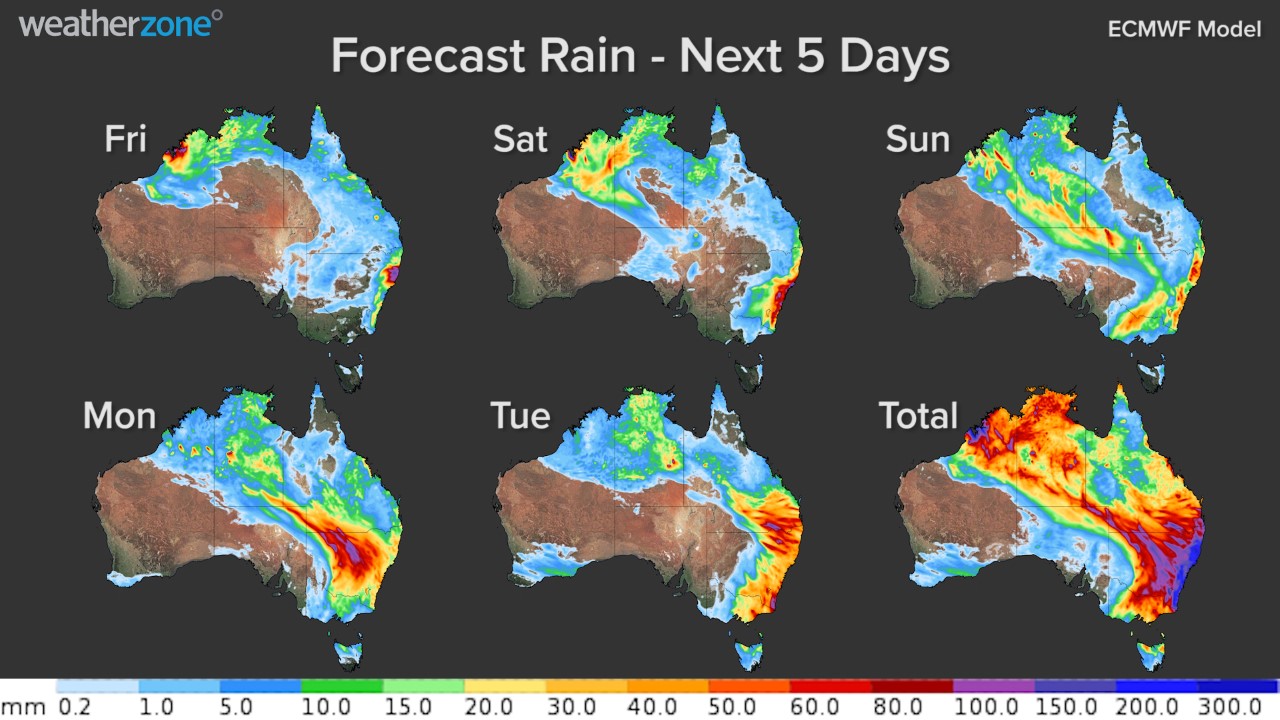 This has already been an exceptionally wet week across parts of eastern Australia, especially in areas of New South Wales and Queensland.
As we've told you, the NSW Mid North Coast was inundated on Thursday, and it is currently copping another drenching on Friday.
The rain also crossed the ranges midweek, delivering the highest daily total in five years to Walgett in the NSW Central West (65 mm), and the heaviest for four years in nearby Dubbo (also 65 mm).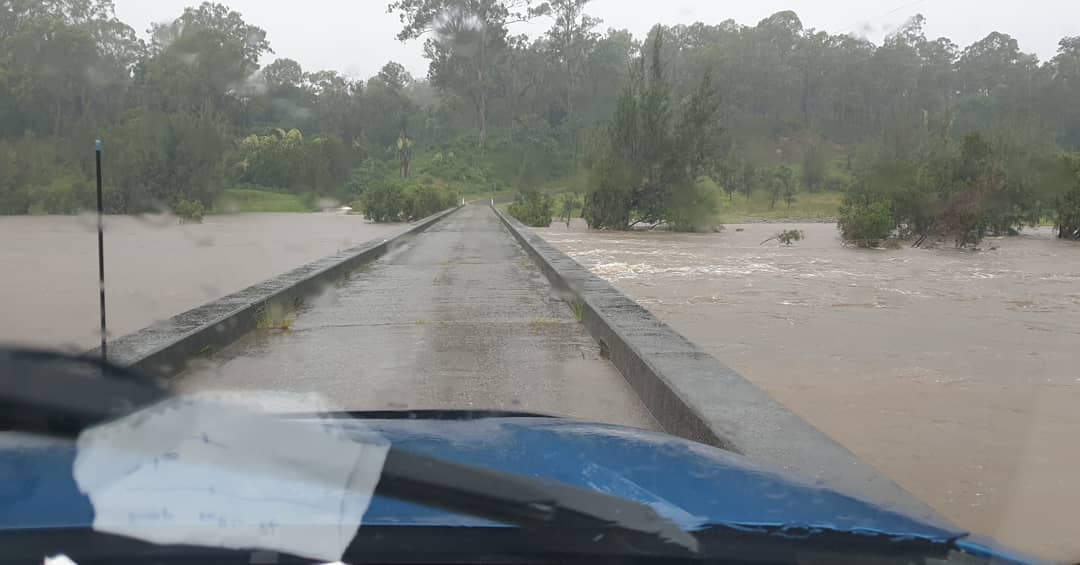 Image: Better get across the Temagog Bridge near Kempsey, NSW, while you can. Source: @_theovanbussel_ on Instagram.
The large mass of rain-bearing cloud currently over the NSW Mid North Coast should drift south to Sydney on Saturday with 50 to 100 mm possible across the metropolitan area over the weekend, likely heaviest on Saturday.
But later in the weekend and into the new week, the rain looks likely to sweep across a broad swathe of the country, from Central Australia to far North Queensland, to the Top End and all the way down to Tassie.
As mentioned, it's quite rare for such a large chunk of the country to be facing moderate to heavy rainfall in the same weather event. So what's happening?
"Over the last few days we have seen moisture-laden winds feeding into an upper-level trough over eastern Australia. This caused substantial rain in parts of Queensland and NSW," Weatherzone meteorologist Ben Domensino explains.
"From this weekend, we are going to see another upper-level trough become elongated across Australia from the northwest to southeast. This orientation will allow a renewed burst of moisture to travel down across Australia from the tropics and lead to widespread rain.
"It's impressive to see these back-to-back upper-level features interacting with so much moisture over the Australian continent."
There will likely be numerous flood warnings in place, and we'll keep you updated. You can also check the Bureau of Meteorology's official warnings page here.
Note to media: You are welcome to republish text from the above news article as direct quotes from Weatherzone. When doing so, please reference
www.weatherzone.com.au
in the credit.