Anthony Sharwood, 01 Dec 2021, 10:32 PM UTC
Sun out, but danger far from over after second Qld floodwaters death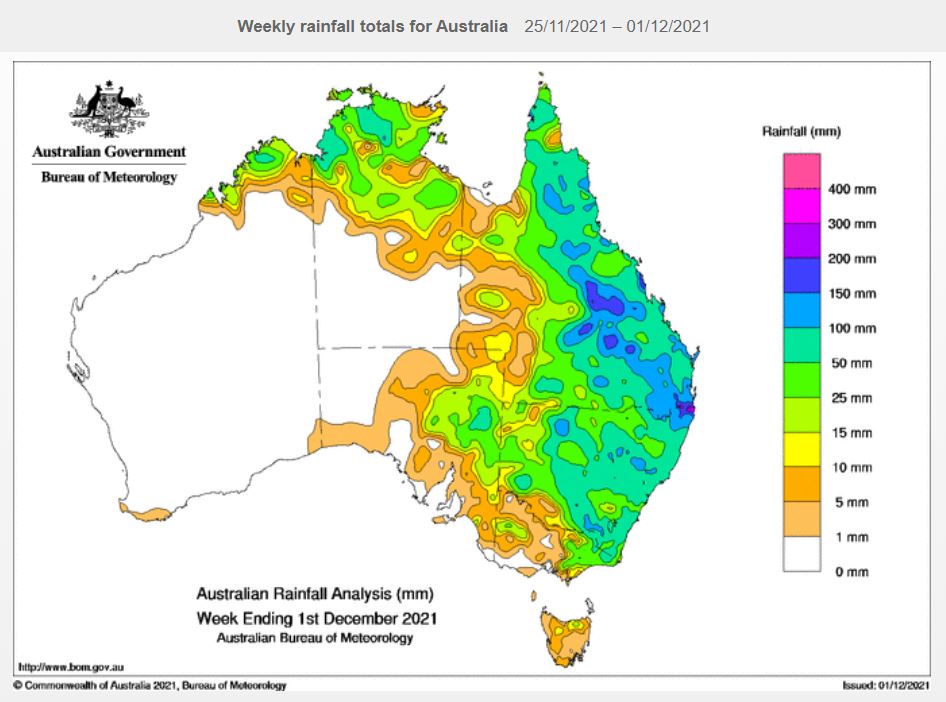 A decade after its name became etched in every Australian's mind as a place of terror and tragedy, Queensland's Lockyer Valley is again a focal point of Queensland's flood threat.
A total of 33 people died in the January 2011 floods, 16 of them in Lockyer Valley, which lies between Toowoomba and Ipswich in southeast Queensland, and late on Wednesday night people were being urged to evacuate low-lying parts of the town of Grantham, which was at the heart of that 2011 tragedy.
Two people have tragically died in the recent Queensland flooding, the latest a man who drowned after floodwaters swept his car off a causeway at Yalangur, north of Toowoomba. Police said the victim was a 73-year-old man from Roma.
As we told you yesterday, the heaviest rain in SE Qld this week fell on Tuesday into Wednesday morning, with more than 100 mm in some areas. That rain fell on ground which was already saturated from recent rain.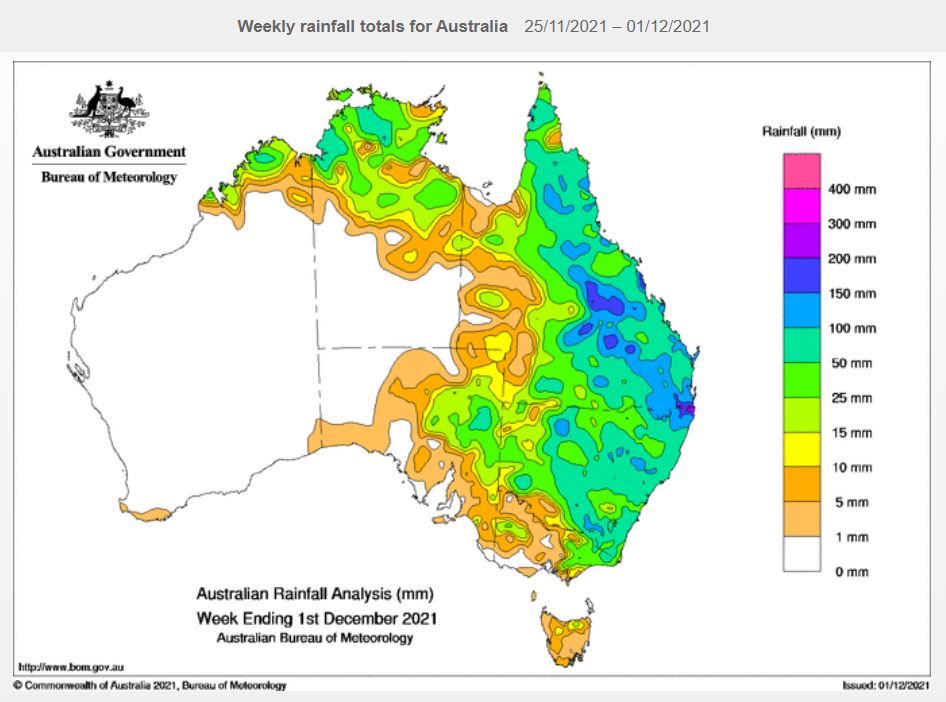 Image: As you can see, the week's heaviest rain was in SE Qld. Source: BoM.
Dramatic images emerged from the town of Inglewood, where local shopkeeper Gwenda Mould, in typically understated Queensland style, said they "only" had about four or five inches of water in the shop.
"We got most of the stock up off the floor. Floor is covered in mud. That will be the biggest job: getting the mud out without wetting the rest of the stock," she said.
But while residents of some towns are already entering the mopping up stage as flood waters recede, the danger is far from over elsewhere.
Major flood warnings remain in place for numerous rivers in southeast Queensland and you should check our warnings page here.
Meanwhile emergency authorities in NSW and Queensland have doubled-down on their advice to drivers in flood-prone areas. Using the slogan of, "If it's flooded, forget it", the strong message from the SES is that:
The major cause of death during floods is from people entering or travelling through floodwater. This includes driving, riding and walking through floodwater and children playing in floodwater.
Floodwater may be deeper or faster flowing than it appears and contain hidden snags or debris.
Floodwater may contain chemicals, raw sewage, snakes, spiders and much more that could cause illness and even death.
Roads and surfaces underneath floodwater often wash away, and may not be visible from the surface.
Meanwhile, Southeast and Central Queensland is now free from the steady rain which brought on this round of flooding. Much-needed sunny weather should prevail in most areas today, however there is still the chance of showers and thunderstorms, most likely this afternoon.
Note to media: You are welcome to republish text from the above news article as direct quotes from Weatherzone. When doing so, please reference
www.weatherzone.com.au
in the credit.