Joel Pippard, 14 May 2022, 2:41 AM UTC
Summery night during the descent into winter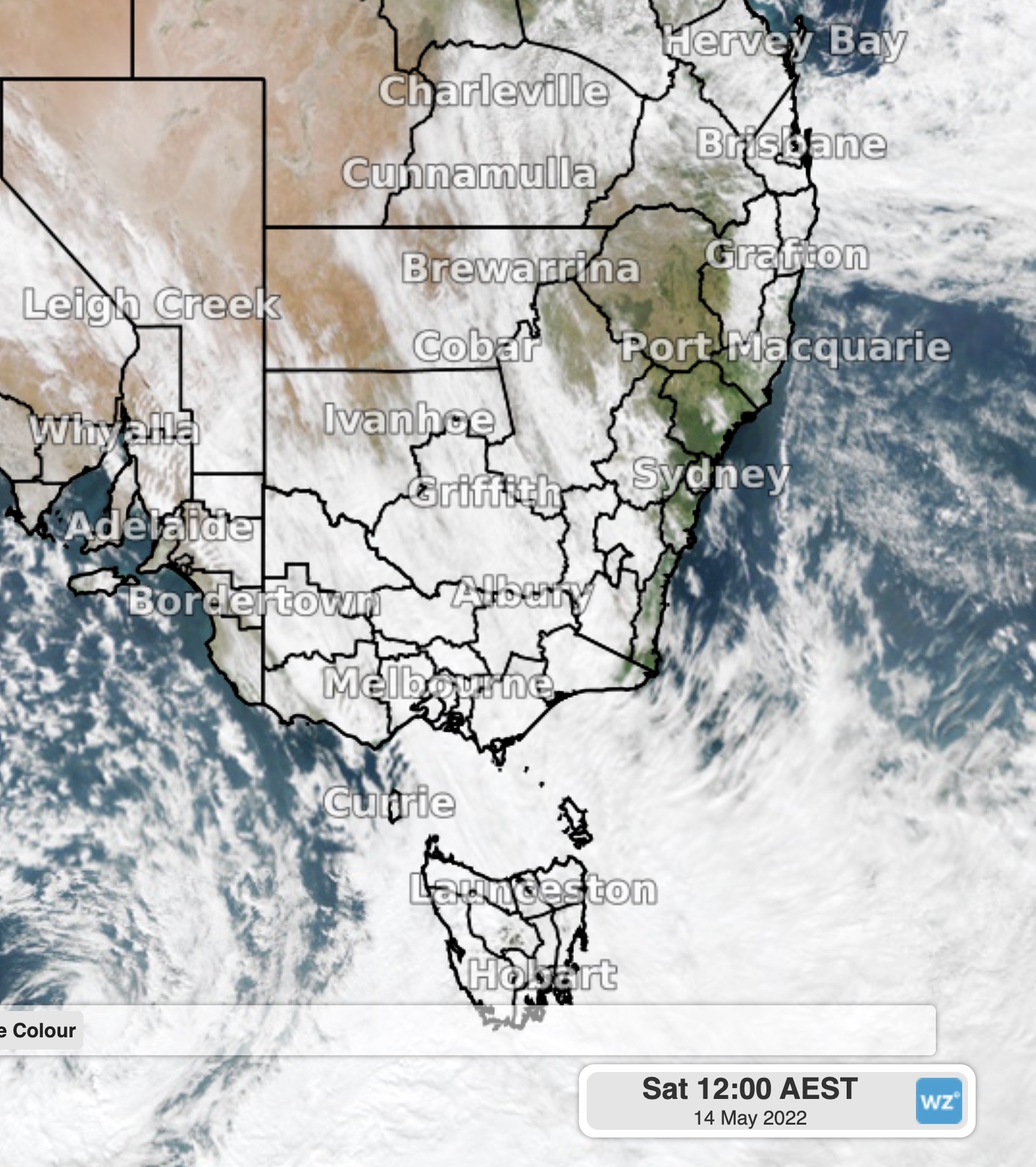 Despite only being two-and-a-half weeks from the start of winter, parts of the southeast have had a record-breaking hot night more typically seen in the heart of summer.
In NSW, Yamba sweated through its hottest May night in 112 years of records, staying above 22.1°C all night. In comparison, this would still be a whole degree above average even if it had occurred in January. Other record-breakers were 18.6°C in Tocal (51-year history) and 9.5°C in the ACT's Mount Ginni (17-year history). In Victoria, Warrnambool had their hottest May night in 48 years, with the mercury staying above 15.0°C.
Unfortunately, some of the warmest temperatures (relative to average) occurred over the Australian Alpine region. Australia's highest weather station Thredbo Top Station stayed above 7°C all night, to bring their hottest May night for 44 years. Similar feats were also recorded in Perisher Valley (6.8°C), Mount Hotham (7.9°C), Mount Buller (8.6°C), and Falls Creek (8.4°C). All these major resorts had their warmest May nights in 20 to 30 years, meaning no natural snow is anywhere on the ground in the Australian mainland anymore.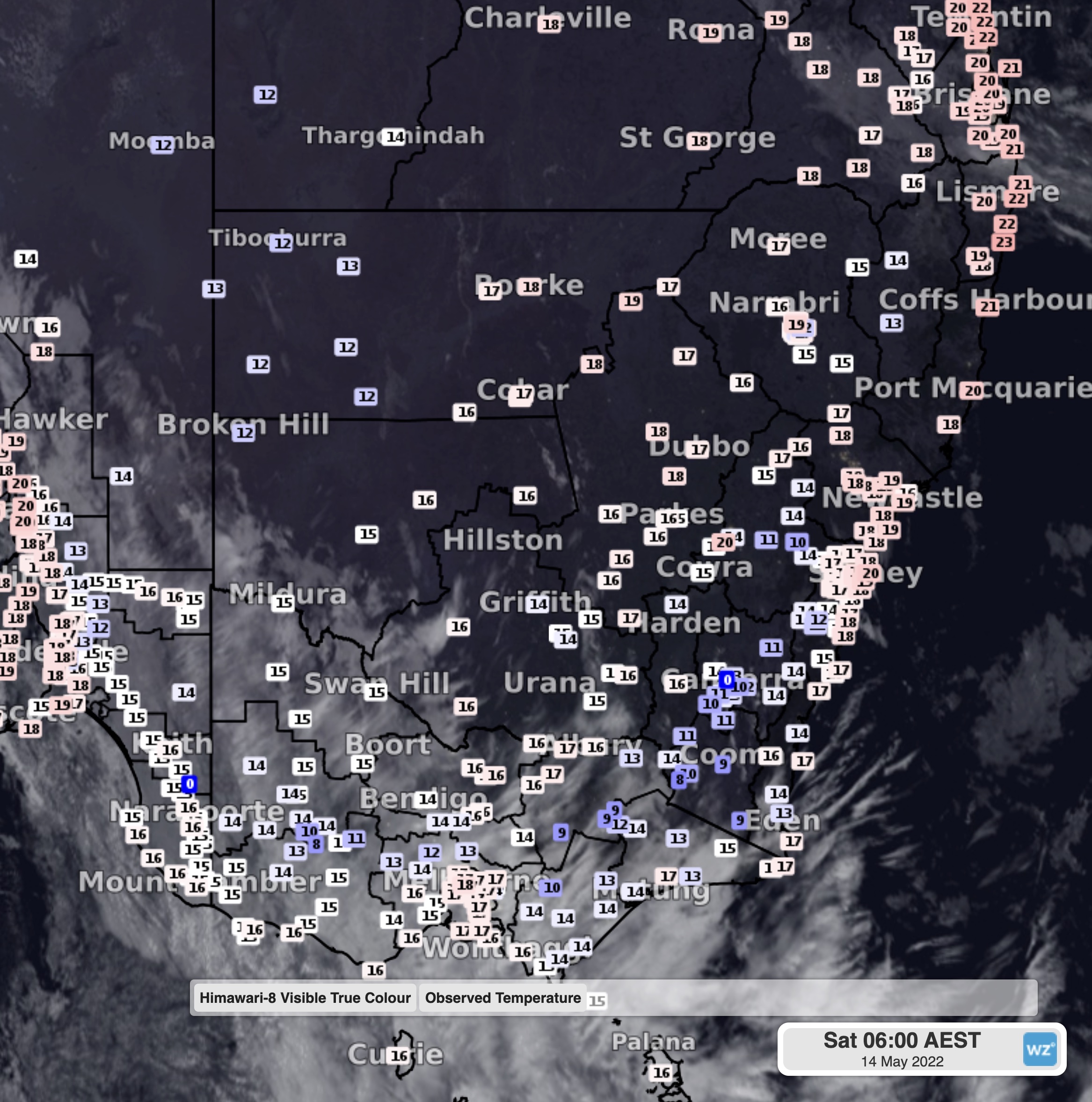 Image: Temperatures and satellite image at 6am EST Saturday
This warm burst of weather has been brought on by the combination of two atmospheric rivers converging with a warm airmass. The rivers have bought an overabundance of cloud helping to trap the heat close to the ground, just like a blanket. A trough and front crossing the south has also led to some strong winds over the Alps (Thredbo has gusted to 107km/h this morning), helping to mix up the atmosphere and prevent a cooling inversion from forming near the surface.
While both atmospheric rivers are starting to track east this weekend, another warm night is on the cards for Sunday and into Monday, as the cloud crosses NSW and Queensland. If chilly weather is more of your preference, cooler mornings are expected from mid-week, as dry and cold air drifts over the southeast.
Note to media: You are welcome to republish text from the above news article as direct quotes from Weatherzone. When doing so, please reference
www.weatherzone.com.au
in the credit.