Ben Domensino, 16 Mar 2022, 3:14 AM UTC
MJO imminent for Australian region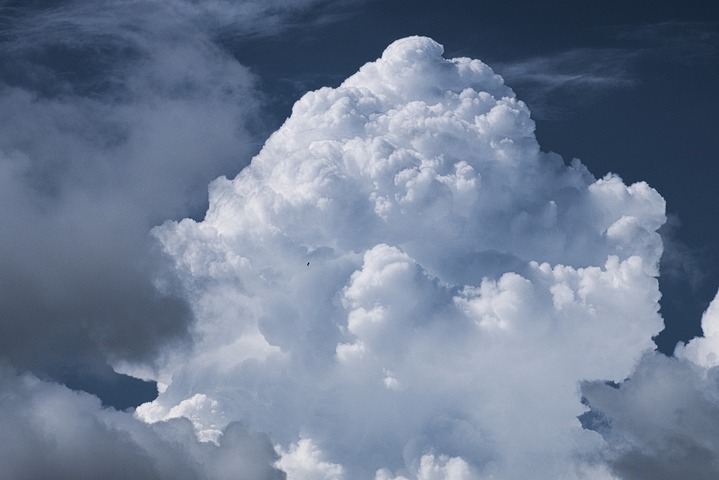 Parts of northern Australia could see a wet end to March as the Madden-Julian Oscillation (MJO) moves through the Australian region.
The MJO is a pulse of increased cloudiness and rainfall that travels around the world near the equator every 30-60 days.
The MJO has been weak and indiscernible in recent weeks, meaning it has little influence on the weather. However, it is forecast to strengthen and move into the Australian region over the coming week and possibly linger until mid-April.
When the MJO is near Australia, it increases the likelihood of rain, thunderstorms and tropical cyclones in our region.
At this stage, it's too early to know exactly how this pulse of the MJO will affect Australia, including where and when any tropical cyclones will develop. However, the map below shows the increasing likelihood of rainfall over a large area of northern and eastern Australia during the next fortnight.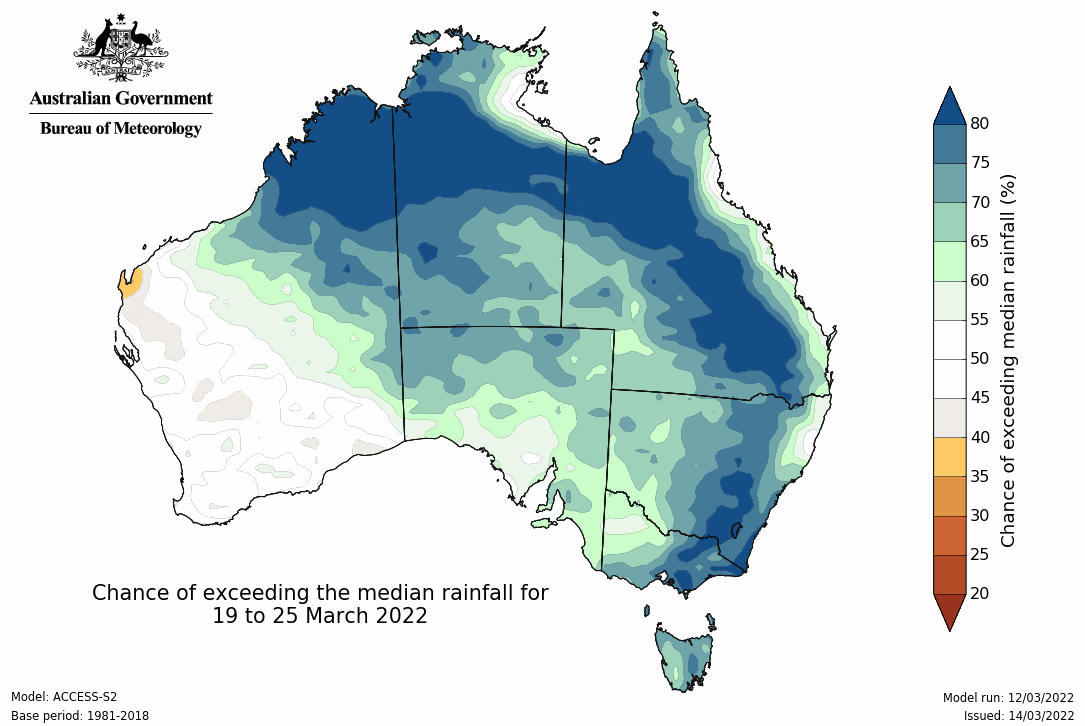 Image: Probability of exceeding the median rainfall during the fortnight ending on March 25, 2022. Source: Bureau of Meteorology.
The strong signal of above-average rainfall in the map above is partially being caused by the impending MJO. It is also being influenced by the ongoing La Niña in the Pacific Ocean, which has regained strength in the last fortnight and is likely to persist until at least late-autumn.
The map above shows the rainfall outlook from the Bureau of Meteorology's ACCESS-S seasonal forecast model, which is a good guide for general rainfall trends. However, more discreet details about where and when rain will fall will become available over the coming weeks as we move into the range of higher-resolution numerical weather prediction models.
Note to media: You are welcome to republish text from the above news article as direct quotes from Weatherzone. When doing so, please reference
www.weatherzone.com.au
in the credit.