Ashleigh Lange, 20 Jul 2021, 6:08 AM UTC
Windy weather to impact NSW port operations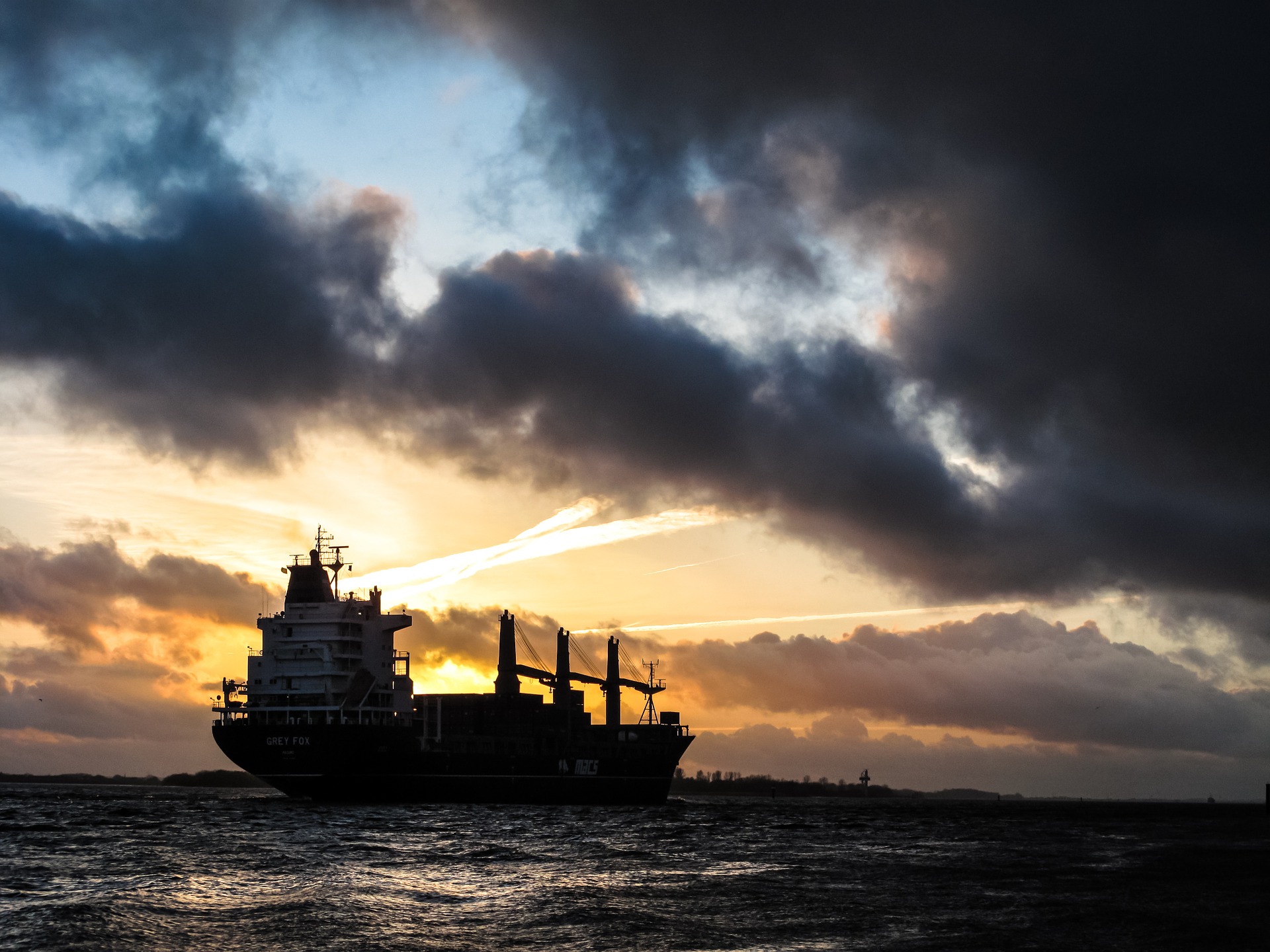 Australian ports are exposed to extreme weather events that can halt productivity and compromise the safety of port personnel. Ships and ports are on a very tight schedule and delays due to weather can cost thousands of dollars per day.
Shipping is one of Australia's largest sectors, in fact more than 95 percent of Australian exports are transported by sea.
That's a huge amount although it is not a surprise when you think about it, as most of Australia's exports are heavy commodities such as iron ore, which are too heavy and expensive to transport via planes.
Australia is an island with an extensive coastline extending in excess of 35,000 kilometres in length, facilitating a substantial maritime sector worth an estimated annual revenue of $6.88 billion.
The maritime sector operates in a globalised shipping network, as well as across local markets including fishing and aquaculture, tourism, and patrol and rescue operations.
How does the weather impact port operations?
The process of navigating a ship through volatile waters and through a small port is a challenge. For this reason, a trained pilot jumps on the ship outside of the port or harbor and manoeuvers the vessel through the challenging waters.
Large waves, high tides, strong and gusty winds and low visibility can make the pilot's job very difficult.
As if navigating through the port isn't difficult enough, unloading containers from the ship can be a laborious task, particularly when the weather is adverse.
Unloading all the containers from a ship can take up to 3 days, especially when the ports are unloading bulk carriers and container ships with up to 10,000 containers.
The cranes that lift the containers off the ship and stack them can be over 73 metres high, with a boom that reaches 105 metres in the air at full height (figure 1). You can see why strong winds and adverse weather are a huge issue for port operation.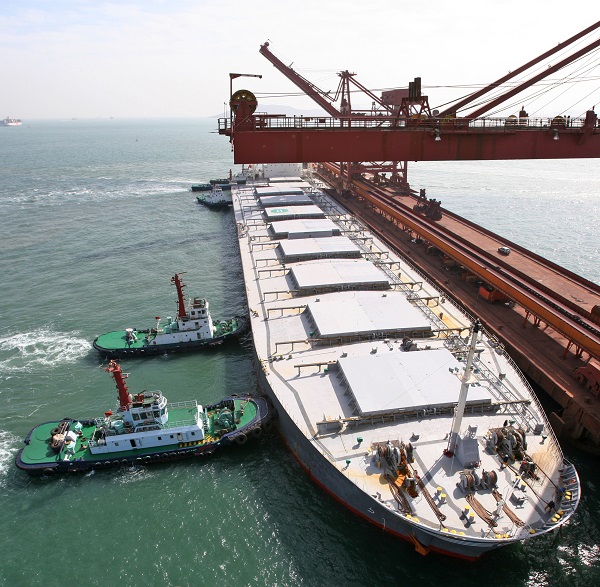 Figure 1: Cranes taking off containers from a bulk carrier docked at a port.
Bulk carrier ships are huge, they can be up to 350 metres long and up to 45 metres in height.
Weather impacts all aspects of port operations affecting arrival, cargo transfer and storage.
What weather events can cause the most problems at ports?
High winds mean that crane operations need to be suspended and in extreme winds the crane needs to be taken down. Strong winds can also move the ship off the platform.
Lightning is of course hazardous to port staff and crane operations need to be managed specifically when lightning is within 20km.
Fog can cause poor visibility which is a safety issue and slows down productivity.
Rain can also be an issue as it slows efficiency due to the unpredictability of wind and reduced visibility.
Strong winds forecast this week for southern Australian ports.
In NSW, sustained southwesterly winds are likely to exceed 25 knots (46 km/h) on Wednesday as a low-pressure trough extends into NSW waters. The strongest winds are expected during daylight hours on Wednesday, however winds above 20 knots (37 km/h) are still a possibility between 3am to 7pm.
On Wednesday there is a slight risk of thunderstorms during the morning, which may increase wind gusts further. While the winds are likely to ease on Thursday, they are forecast to pick up again on Sunday. At this stage there is a high chance of sustained northwesterly winds exceeding 20 knots (37 km/h) on Sunday.
A low-pressure system and a number of cold fronts are also likely to bring days of strong winds for SA and VIC ports from Thursday right through the weekend.
For more information, please contact us at business@weatherzone.com.au.