Joel Pippard, 25 Jun 2022, 2:32 AM UTC
Why are winds in Tassie so different?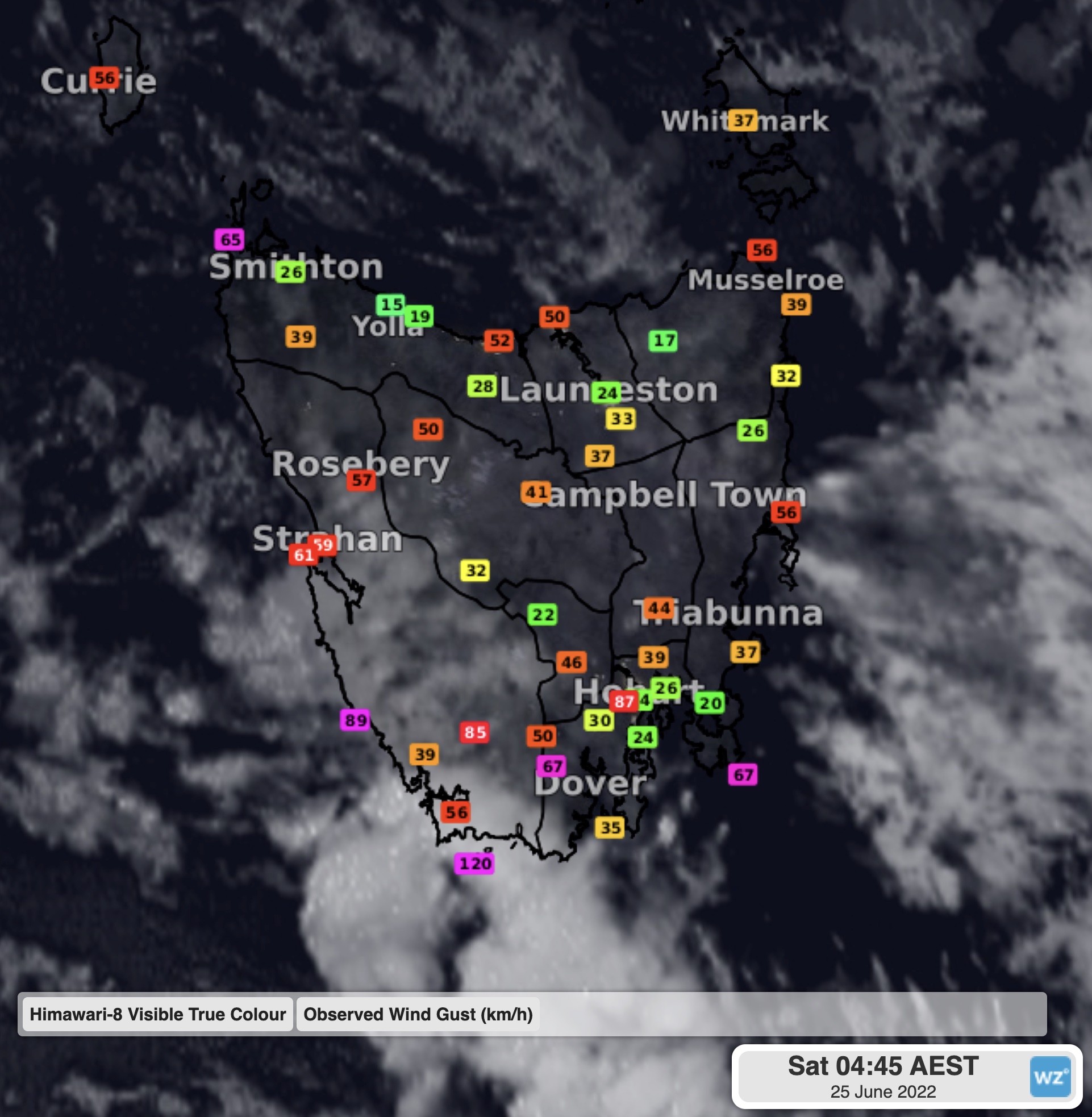 Tasmania is a notoriously cold and windy place in winter, but it can seem odd that some places only see a steady breeze while others are in a howling gale.
Overnight into this morning, a cold front swept over the state, delivering wind gusts of 139km/h to Maatsuyker Island Lighthouse, equivalent to the winds in a Category 2 tropical cyclone. Other powerful winds of 107km/h were recorded at Mount Wellington, 104km/h at Scotts Peak Dam, and 96km/h at Mount Read.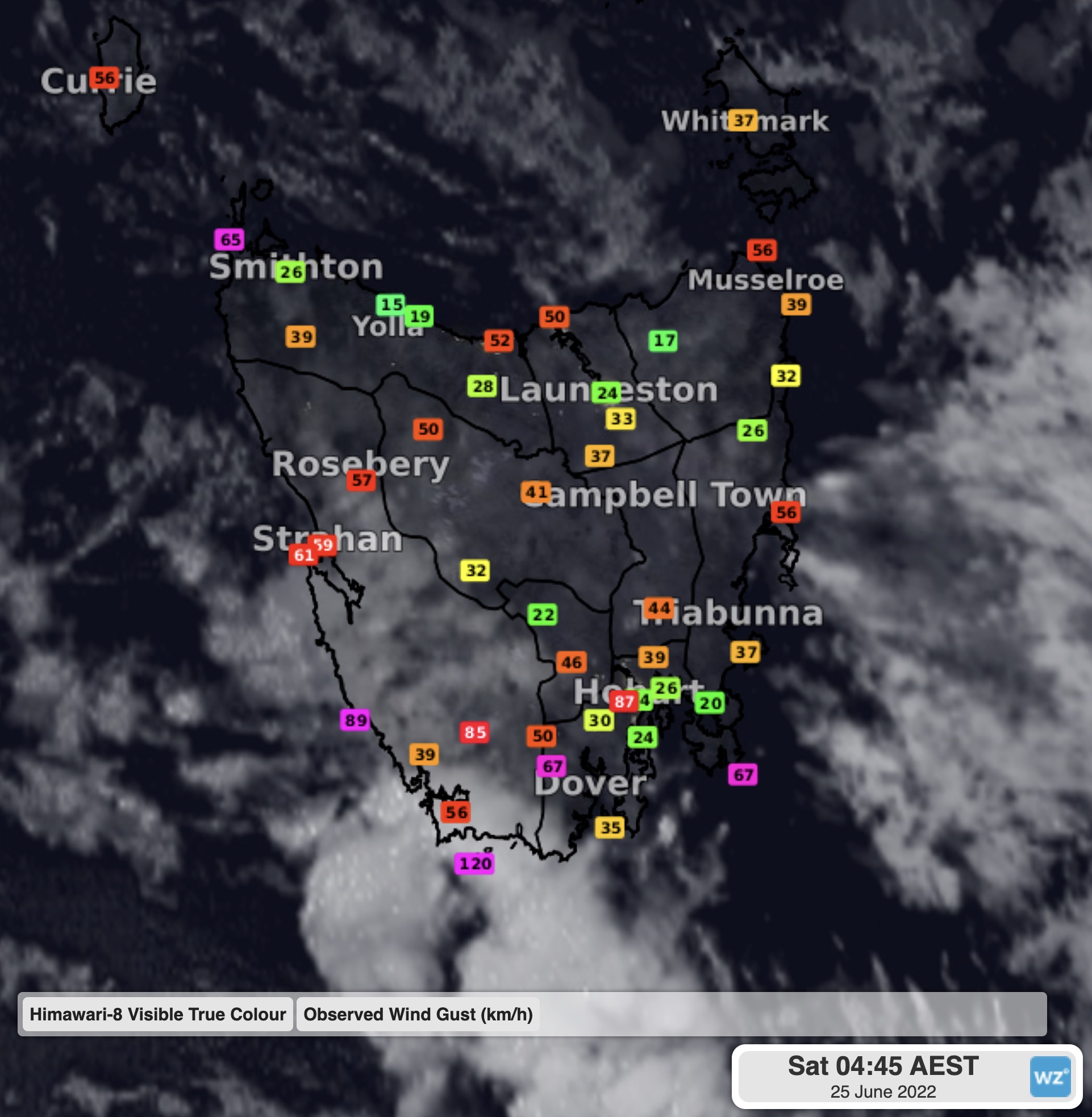 Image: Wind gusts (km/h) early on Saturday morning with the windiest in red and purple and the calmest in green
However, at the same time as these cyclone-strength winds, some of the most populous locations in Tasmania, including Hobart, Launceston, Devonport, and the east coast, were gusting below 50km/h all night. Why is there such a difference?
Firstly, winds are often much stronger the higher up you travel within the troposphere. At lower altitudes, this is mainly due to the wind not having to bump into trees, buildings and mountains that slow it down. For the same reason, winds are often much stronger over the open ocean, since water and waves are less 'bumpy' than the land.
Another common reason why one place may be windier than another is a wind tunnel effect. This occurs when air cannot get passed some barrier but has a small passage it can pass through. Like flowing water through a hose, the air rushes through the area in can get through, making the wind much faster than it otherwise would be if there were no barriers.
Conversely, some areas are well protected by these natural barriers. Hobart is a good example of this, where the settlement became a city due to it being advantageously close to the water but protected by Mount Wellington from the strong cold fronts and waves that batter the Tasmanian coast every year.
So, if you hear of 100+km/h gusts in Tasmania, they will almost always occur in a small handful of places in the state, including all of those mentioned above. It is far more uncommon to see those kinds of winds in the populated areas that are often built in protected locations.
Note to media: You are welcome to republish text from the above news article as direct quotes from Weatherzone. When doing so, please reference
www.weatherzone.com.au
in the credit.