Ashleigh Lange, 14 Sep 2023, 4:56 AM UTC
When will the northern wet season start?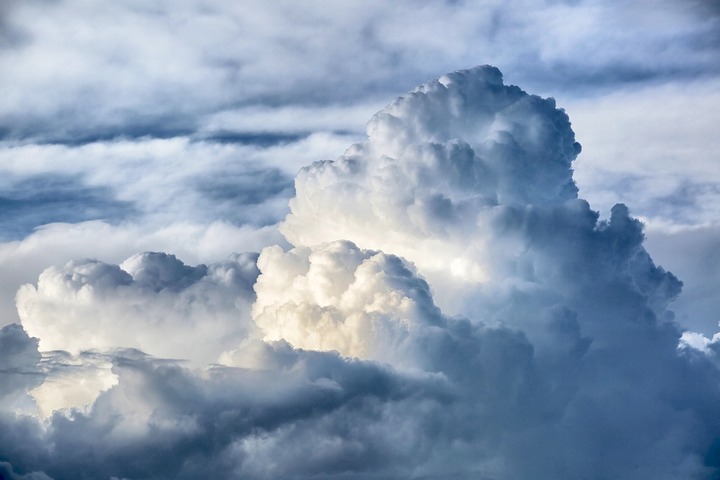 Northern Australia's wet season is about to begin, with relentless humidity and heat, regular storm activity, monsoonal rains, and possible cyclone activity on the horizon. So, when will this year's wet season arrive?
Northern Australia's wet season officially runs from October to April. The first few months are called the build-up, when moisture builds in the atmosphere, causing showers and thunderstorms to become more frequent over the northern tropics.
Rain then becomes more frequent and heavier with the arrival of the monsoon, which typically happens around late-December.
The first rainfall of the season that is sufficient to stimulate plant growth is referred to as the 'northern rainfall onset'. This is defined as the date when 50 mm or more rainfall has accumulated after September 1.
In a normal year, the northern rainfall onset typically occurs in parts of coastal Qld and the NT's Western Top End around late October or early November, before spreading to other areas of Australia's tropics in the following weeks.
However, the El Niño–Southern Oscillation (ENSO) is responsible for the northern rainfall variability. This spring, climate models suggest that El Niño will develop and continue to influence Australia's weather until at least early 2024. During El Niño periods, the rainfall onset usually is late typically 2-6 weeks later than La Niña years.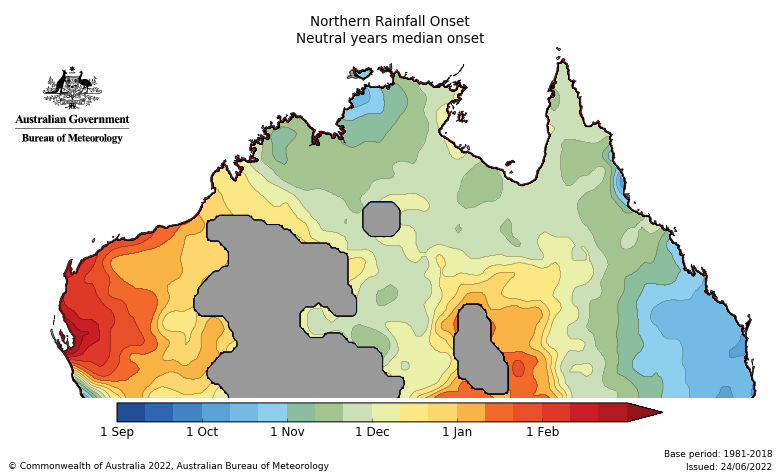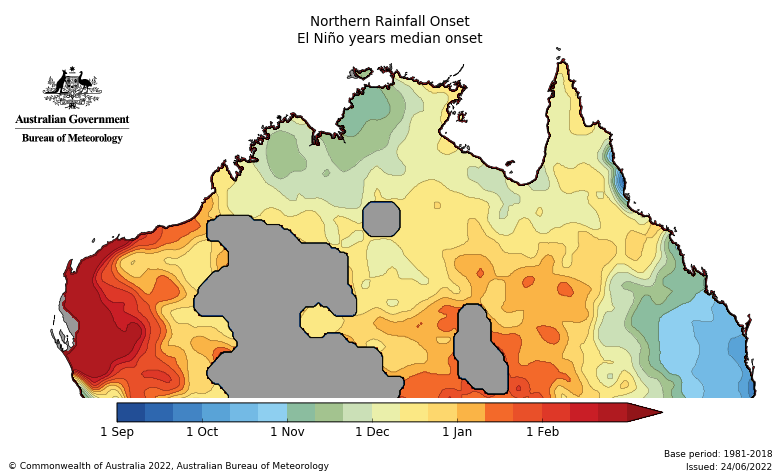 Images: Average northern rainfall onset dates in normal (top) and El Niño years (bottom). Source: Bureau of Meteorology.
The northern rainfall onset is expected to occur later than normal this season across parts of WA.
The map below shows that the northern rainfall during El Niño years tends to be drier than average between October and December, particularly for parts of the Top End, NT and QLD.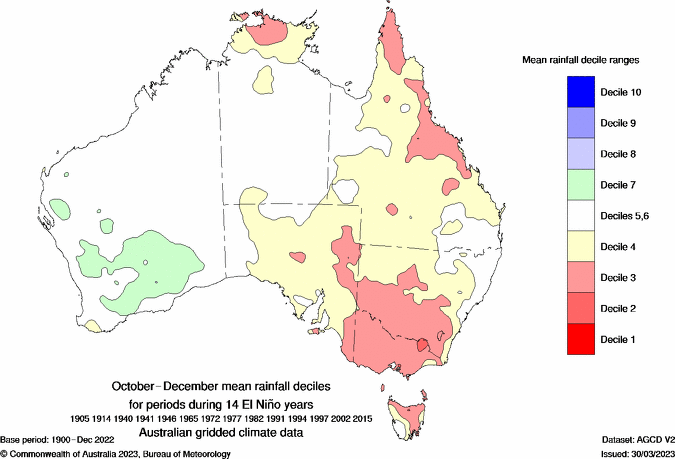 Image: Mean rainfall deciles between October and December during 14 Niño years. Source: Bureau of Meteorology.
The potential late arrival of the monsoon means that rainfall should be well-below average during the first half of the wet season, but close to average in the latter half.
During El Niño year northern Australia typically observes below average cyclone activity during the season. This can also reduce the heavy rainfall and flooding that typically occur with these systems. Research has shown that Queensland is half as likely to see tropical cyclones during El Niño compared to neutral years.
Note to media: You are welcome to republish text from the above news article as direct quotes from Weatherzone. When doing so, please reference
www.weatherzone.com.au
in the credit.