Aline Ribeiro, 23 Apr 2022, 3:48 AM UTC
Wave of cold air coming to Western Australia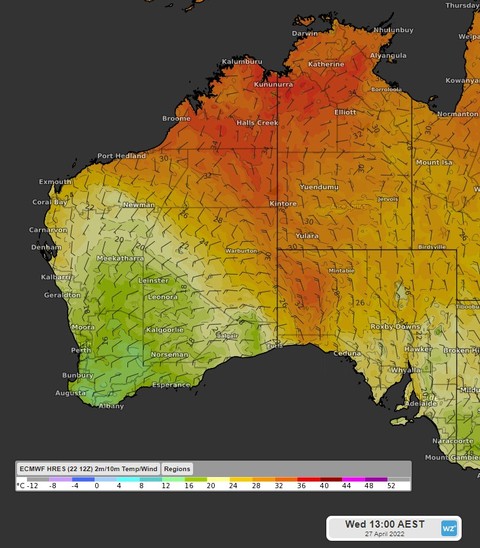 While conditions will be wonderfully warm over Western Australia this long weekend, a strong cold front will bring a taste of winter from Tuesday.
Daylight temperatures should hover around the high 20s and low 30s over most of the region this ANZAC Day long weekend over much of the state. This warm airmass will linger over the region until Monday 25th, with predominantly northerly winds.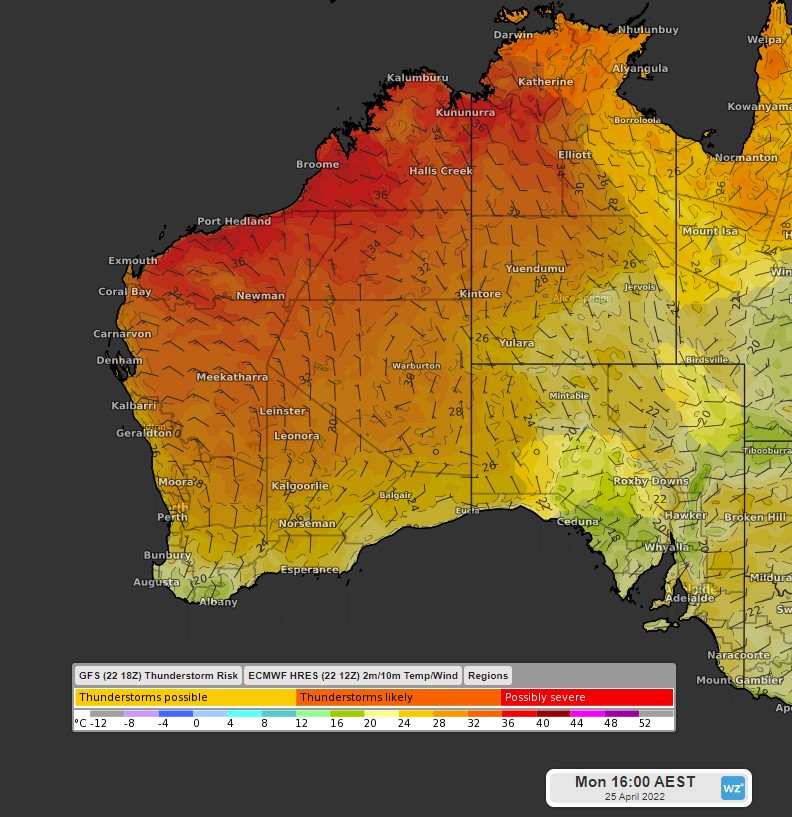 2m/10m Temperature/Wind at 4pm on Monday 25th (ECMWF 12Z)
Early on Tuesday 26th, these conditions will change as a cold front crosses the region ahead of a cooler airmass. This front will bring increased cloud cover, showers and thunderstorms for much of the west and south of the state.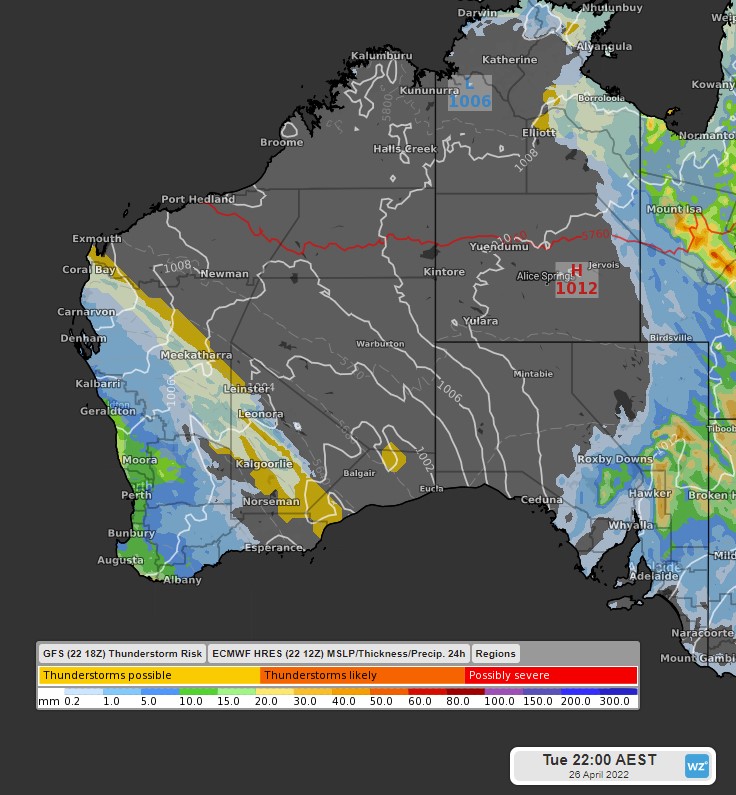 MSLP/Precipitation 24h on Tuesday 26th (ECMWF 12Z)
This change is expected to become significantly cooler, as even colder air moves into WA on Wednesday 27th. Daylight temperatures should drop to the high teens. Additionally, southerly winds will dominate, making temperatures feel colder than actual.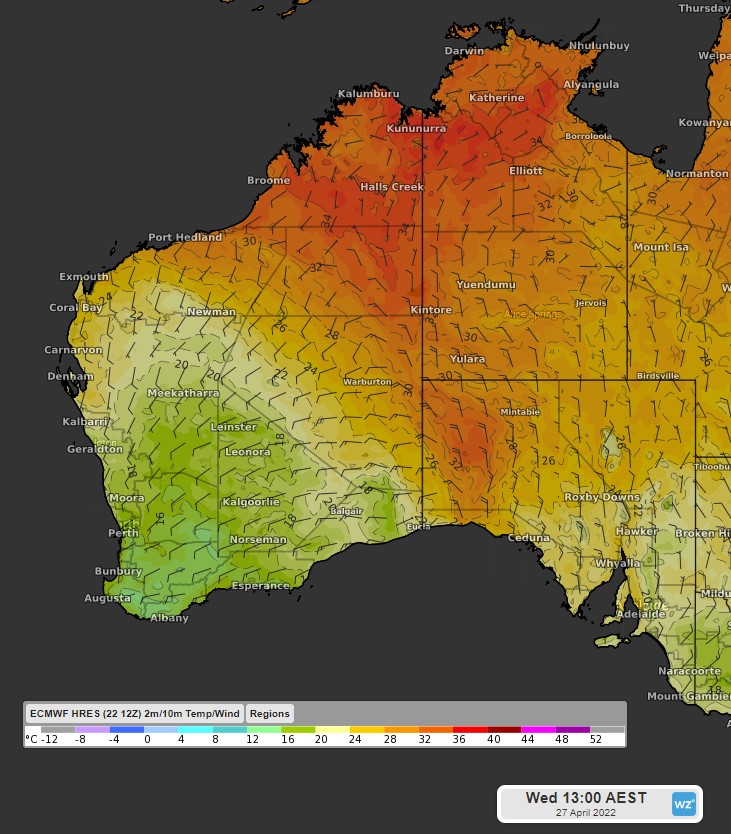 2m/10m Temperature/Wind at 4pm on Wednesday 27th (ECMWF 12Z)
Temperatures should keep below average until Saturday 30th for most of WA, with the cooler airmass expected to linger over the region.
Note to media: You are welcome to republish text from the above news article as direct quotes from Weatherzone. When doing so, please reference
www.weatherzone.com.au
in the credit.