Ben Domensino, 17 Aug 2020, 11:45 AM UTC
Warragamba Dam at capacity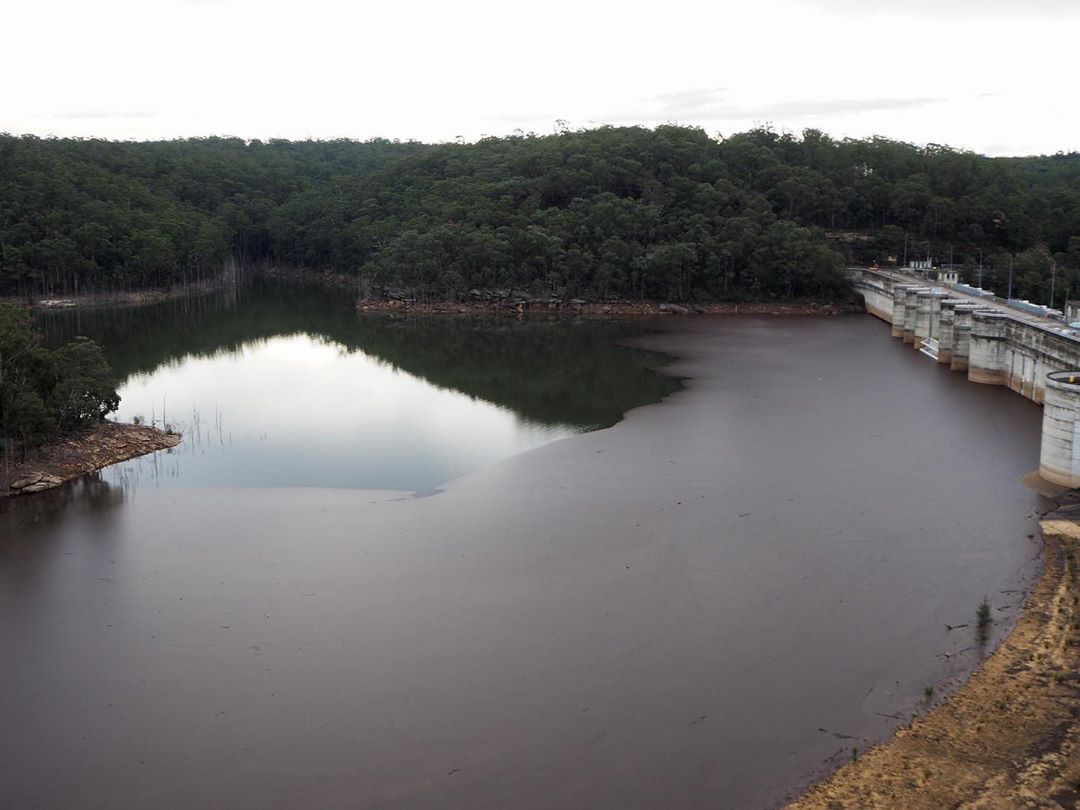 Sydney's main drinking water reservoir, Warragamba Dam, has reached 100 percent of its capacity after being less than half full in February.
On Monday, 2.027 gigalitres of water was being held in Lake Burragorang by Warragamba Dam. This is more than four times the volume of Sydney Harbour and the maximum capacity for the dam, which is one of the largest domestic water supply dams in the world.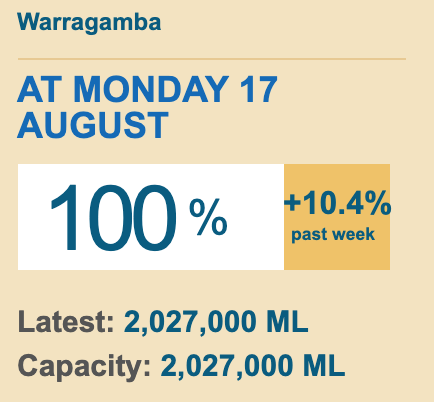 Image: Warragamba Dam's storage level on Monday 17 August. Source: Water NSW
This has been an amazing turnaround from the beginning of 2020, when Lake Burragorang was sitting at less than half of its current volume following years of below-average rainfall in NSW.
Warragamba Dam dipped close to 40 percent of its capacity at the beginning of February. By the end of that month, it had shot up to 82.5 percent following Sydney's wettest four-day period in 30 years. This boost was followed up by more above-average rain in March and July, bringing the dam's level to 100 percent at the start of this week.
Fortunately, the brimming dam will ensure plenty of drinking water for the greater Sydney region in the foreseeable future. However, it's a double-edged sword because there is also a heightened risk of flooding downstream of Warragamba Dam during the second half of this year.
Note to media: You are welcome to republish text from the above news article as direct quotes from Weatherzone. When doing so, please reference
www.weatherzone.com.au
in the credit.