Ben Domensino, 29 Nov 2021, 10:51 PM UTC
Two days of flooding rain in QLD, NSW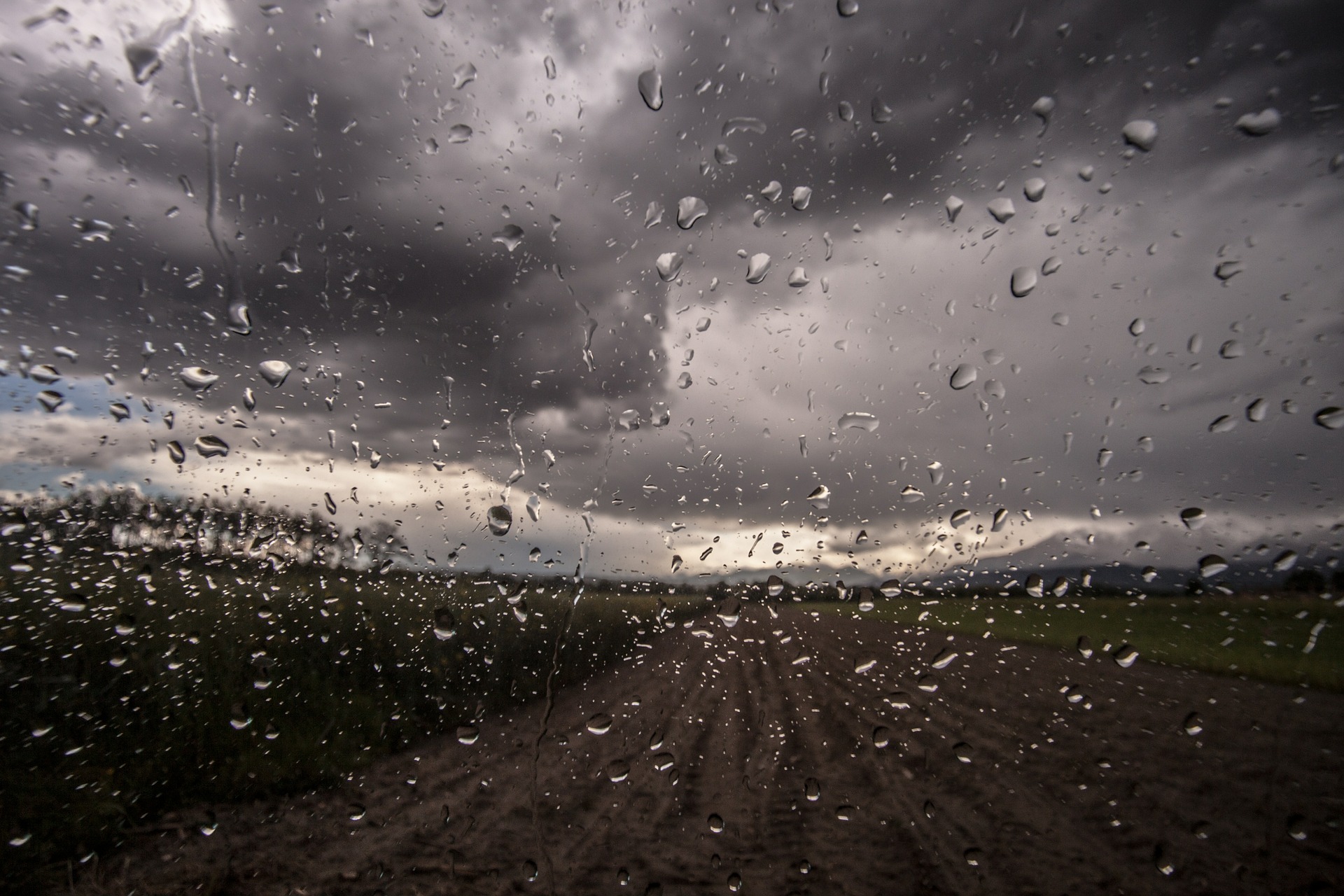 A dangerous mix of sustained heavy rain and severe thunderstorms will cause more flooding in parts of QLD and northern NSW during the next 48 hours.
The interaction between a surface-based low pressure trough, a large mass of moisture-laden air and an upper-level pool of cold air will produce heavy rain and storms between central QLD and northeast NSW on Tuesday and Wednesday.
This system will create a corridor of heavy rain and severe storms from QLD's Central Highlands and Coalfields district down to the Northern Tablelands in NSW. This wet and stormy weather will target areas of both states that are already experiencing flooding from recent rain. This means that catchments are saturated and primed for further flooding.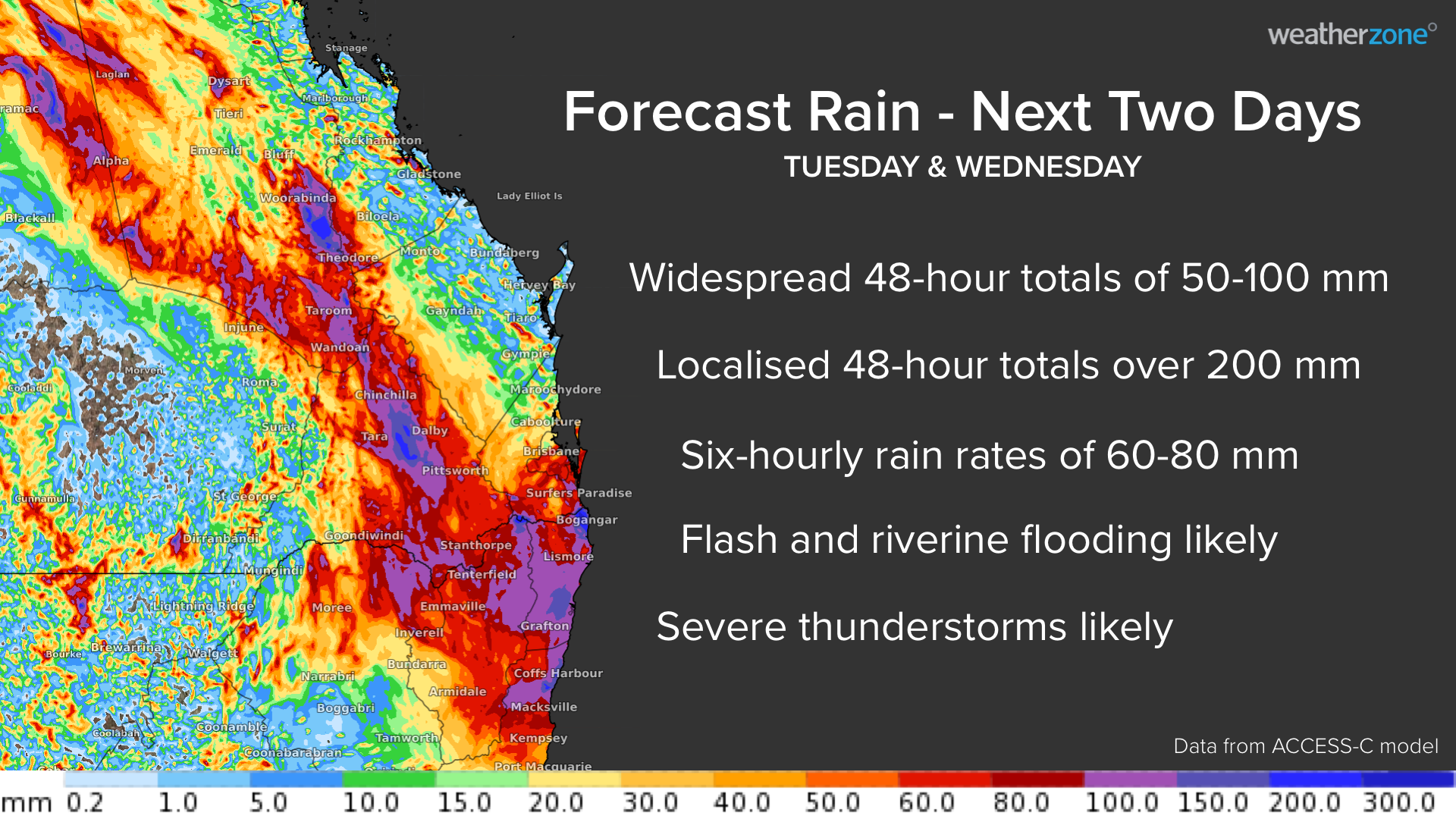 As of 9am AEDT on Tuesday, severe weather warnings were in place for flash flooding in the following areas:
The Darling Downs and Granite Belt and parts of Central Highlands and Coalfields, Central West and Maranoa and Warrego Forecast Districts in QLD
Parts of North West Slopes and Plains and Northern Tablelands Forecast Districts in NSW
Numerous flood warnings and flood watches are also currently in effect across both states, with some rivers experiencing moderate to major flooding before this next bout of rain arrives.
This month's exceptionally wet weather in eastern Australia is being underpinned by an active pulse of the Madden Julian Oscillation (MJO), combined with the background influence of three wet-phase climate drivers:
La Niña in the Pacific Ocean
A weakly negative Indian Ocean Dipole (IOD) pattern in the Indian Ocean
A positive Southern Annular Mode (SAM) to the south of Australia
Some places in eastern Australia have had their wettest November on record as a result of this month's rain-inducing setup.
Note to media: You are welcome to republish text from the above news article as direct quotes from Weatherzone. When doing so, please reference
www.weatherzone.com.au
in the credit.