Ben Domensino, 18 Dec 2018, 12:41 AM UTC
Tropical Cyclone Owen's rainfall legacy
Ex-Tropical Cyclone Owen is still spinning away off the central coast of Queensland, more than two weeks after it first formed in the Coral Sea and days after it broke Australia's December daily rainfall record.
After forming on Sunday 2nd December, Tropical Cyclone Owen spent the next fortnight fluctuating in strength as it ventured across the Coral Sea, meandered around the Gulf of Carpentaria and crossed Cape Yorke Peninsula, twice.
The system's long journey left a trail of broken rainfall records across parts northern Queensland in its wake.
Widespread falls of 200-400mm were recorded over the central and northern tropical coasts of Queensland during the first 17 days of December, with some areas between Cairns and Townsville picking up more than 600mm.
Halifax, located north of Townsville, registered 681mm of rain during the 24 hours to 9am on Sunday December 16th. This was a new Australian daily record for December, smashing the previous record of 593.1mm from Macknade Sugar Mill, Queensland during 1964. It's also more rain than Melbourne usually receives in an entire year. Halifax's running monthly total was up to 1077mm as of 9am today.
Ingham's 485mm on the same day was also its highest daily rainfall total on record during December. Their running monthly total of 875.6mm as of 9am today is also a new December monthly record, beating 792.6mm from 1975.
Townsville Airport's 250mm during the first 18 days of this month makes this already their wettest December in eight years.
Ex-Tropical Cyclone Owen was located about 250km to the east of Mackay on Tuesday morning and is likely to linger off the coast during the next few days. The system may move towards the north and affect the state's North Tropical Coast for the third time in as many weeks, most likely around Friday or the weekend. At this stage, it's unlikely to become a tropical cyclone again and any falls the low pressure system produces will be significantly lighter than the last couple of weeks.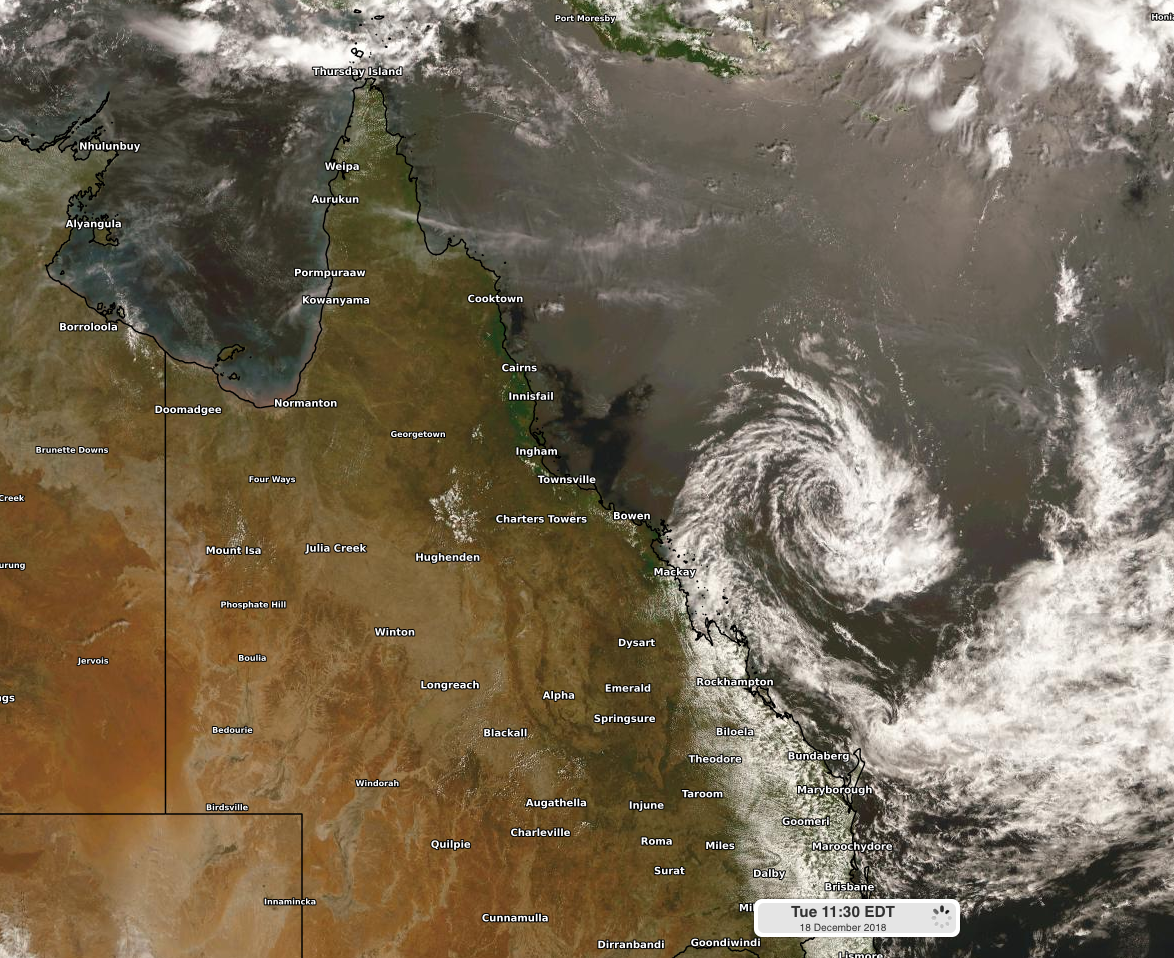 Image: Ex-Tropical Cyclone Owen on Tuesday, December 18th, 2018.
The highest daily rainfall total on record in Australia was 907mm at Crohamhurst in Queensland on February 3rd 1893.
The world record for 24 hours rainfall was 1,825mm (that's 1.825m) at Foc-Foc, La Reunion during January 1966. This whopping total occurred as Tropical Cyclone Denise was moving through the Southern Indian Ocean.
Note to media: You are welcome to republish text from the above news article as direct quotes from Weatherzone. When doing so, please reference
www.weatherzone.com.au
in the credit.