Joel Pippard, 17 Feb 2023, 12:14 AM UTC
Tropical Cyclone Freddy could be headed for the record books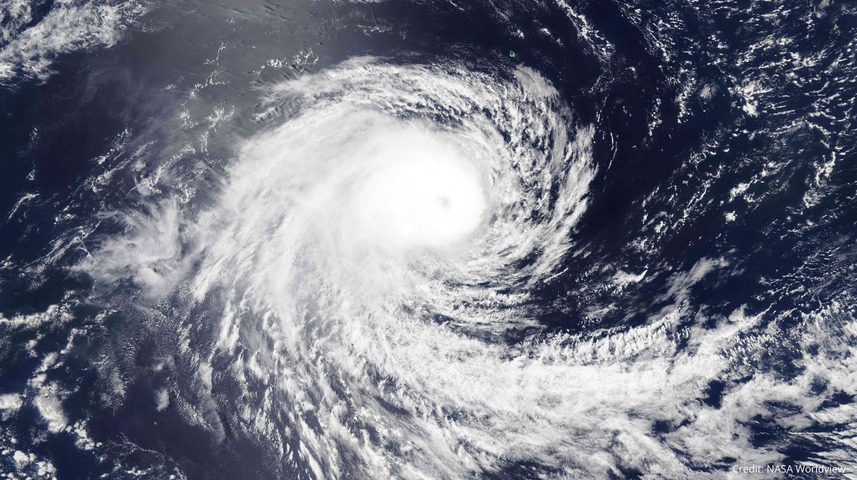 Tropical Cyclone Freddy formed in Australian waters about two weeks ago and is still tracking across the Indian Ocean, putting it on track to challenge two world records.
The tropical low that would become Tropical Cyclone Freddy initially formed late on Saturday February 4, before being upgraded to a category 1 tropical cyclone on Monday, February 6.
Freddy initially moved to the south until it was about 660km northeast of Broome, where it took a turn to the west. While in Australian waters, Freddy posed no threat to the mainland, Christmas or the Cocos (Keeling) Islands, even as it became a category 4 severe tropical cyclone with wind gusts of up to 265km/h. It eventually left Australia's region of responsibility on February 14, as it tracked towards the west across longitude 90 degrees east.
Image: Observed infrared satellite imagery of Tropical Cyclone Freddy over the past week.
Since then, Freddy has undergone several stages of intensification and weakening, typical behaviour for a long-lived tropical cyclone. However, it has never really deviated from its westerly track.
Having already travelled about 4,500km, it is expected to continue tracking westward in the near future and should make landfall over Madagascar and maybe Mozambique in Africa during the next 7-10 days.
Video: Modelled sea level pressure and 500hPa height, showing Tropical Cyclone Freddy moving across the Indian Ocean towards Africa.
If Freddy reaches Mozambique, that would be a total distance of over 9000 km and having lasted for over 20 days. If it reaches mainland Africa, it could take several different tracks, meaning its journey may not be done there.
This puts it on track to challenge two Indian Ocean records for:
Longest-lived tropical cyclone
Furthest travelled tropical cyclone
Both records in the Indian Ocean are currently held by Tropical Cyclone Leon-Eline from February 2000. That system travelled 11,000 kilometres from near Bali to end up in Namibia on Africa's western coast over a 29-day period. TC Freddy is taking a nearly identical track across the entire Indian Ocean, meaning it could challenge this record.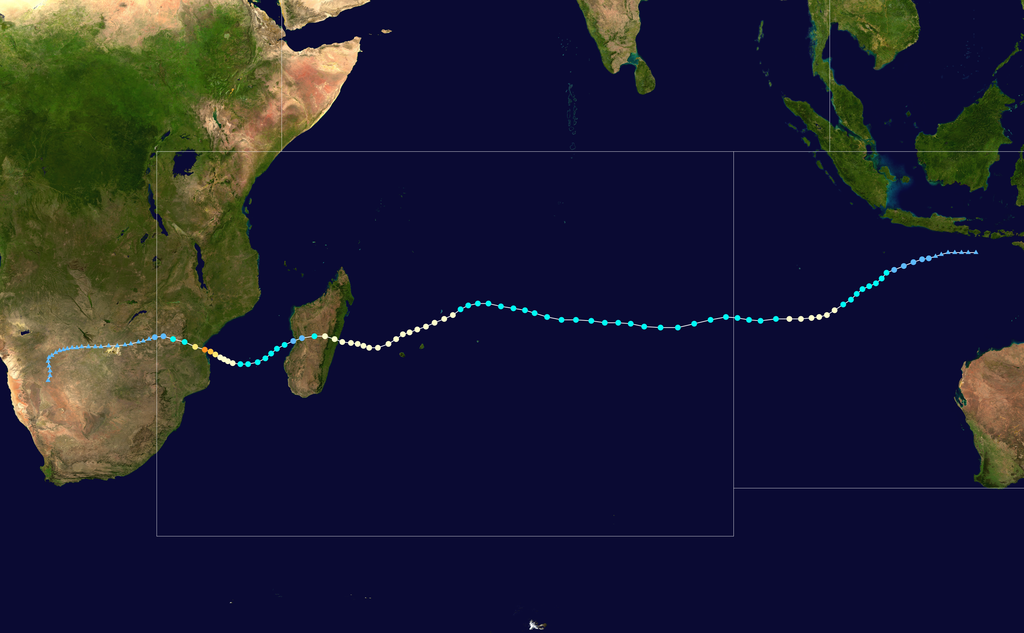 Image: Track map for Tropical Cyclone Leon-Eline in 2000. Source: Supportstorm, Public domain, via Wikimedia Commons
The world-record holder for both distance and time is Hurricane John, which traversed the northern Pacific Ocean for 30 days, travelling 13,180 km. Its track started near Mexico, travelled west past Hawaii, across the International Date Line, and north to approach the Alaskan archipelago of the Aleutian Islands.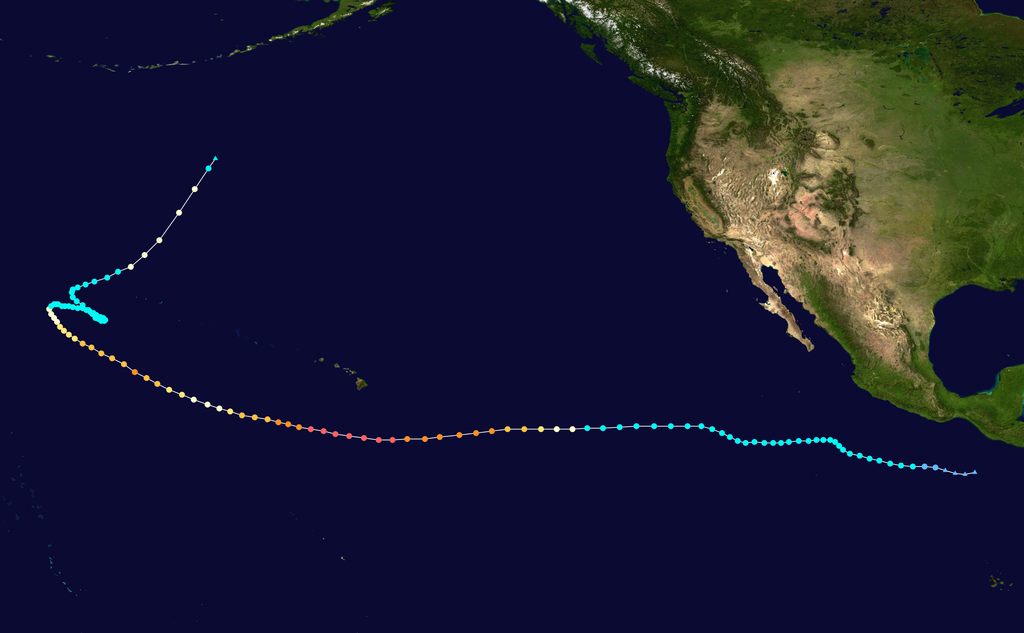 Image: Track map for Hurricane John in 1994. Source: Nilfanion, Public domain, via Wikimedia Commons
While Freddy is less likely to travel as far as John, it could feasibly challenge the world-record for longest-lived tropical cyclone.
The tropical cyclone advisories for Freddy are now being issued by Meteo-France with unofficial tracks also available from the Joint Typhoon Warning Center (JTWC).
You can see all the world-record tropical cyclones here.
Note to media: You are welcome to republish text from the above news article as direct quotes from Weatherzone. When doing so, please reference
www.weatherzone.com.au
in the credit.