Anthony Sharwood, 27 Oct 2021, 3:11 AM UTC
Today's brief storms just a taste of what's in store for South Australia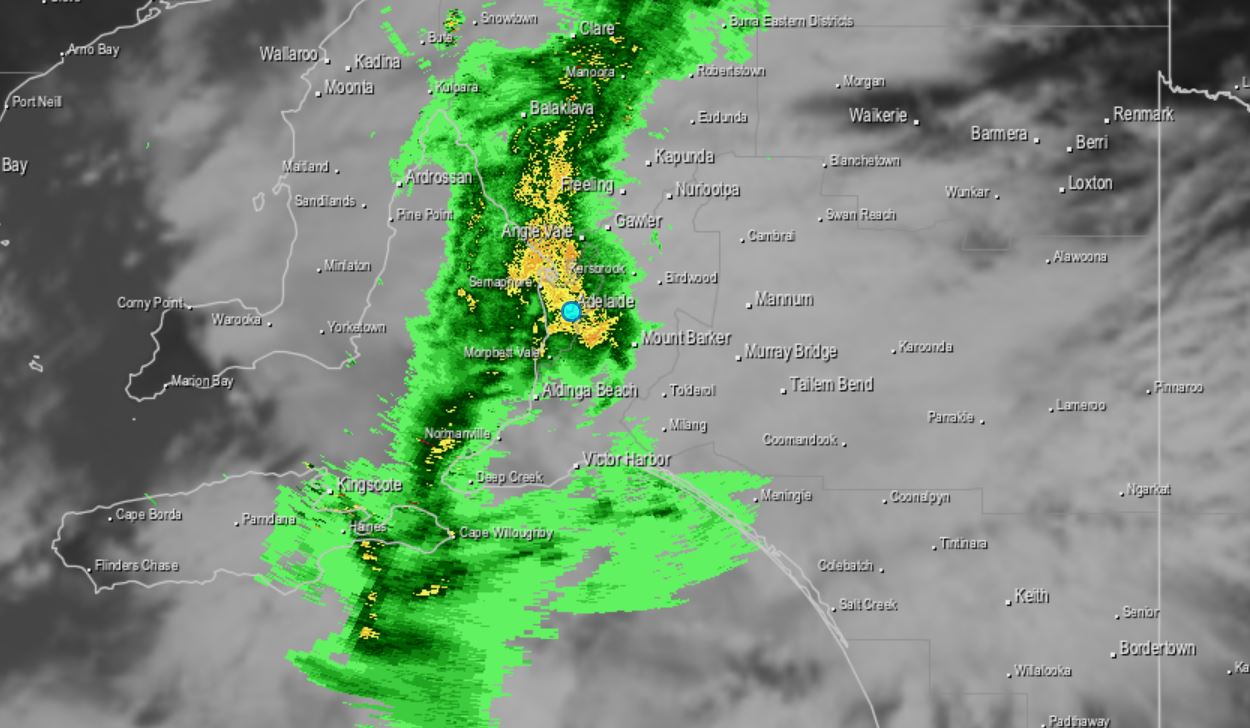 A line of storms has been rushing across southern parts of South Australia today, and is likely just a taste of what's in store for large parts of the state on Thursday.
Temperatures plummeted below 18 degrees around midday in Adelaide (after the mercury had reached 26°C at 9 am today) as storms briefly lashed the city, delivering 1 to 3 mm of rain in most suburbs.
The quick-moving storms, which were associated with a trough, delivered similar or slightly lesser totals of 1-2 mm to the Yorke Peninsula, and as far north as the Flinders district, where Port Augusta registered 1.8 mm in the gauge.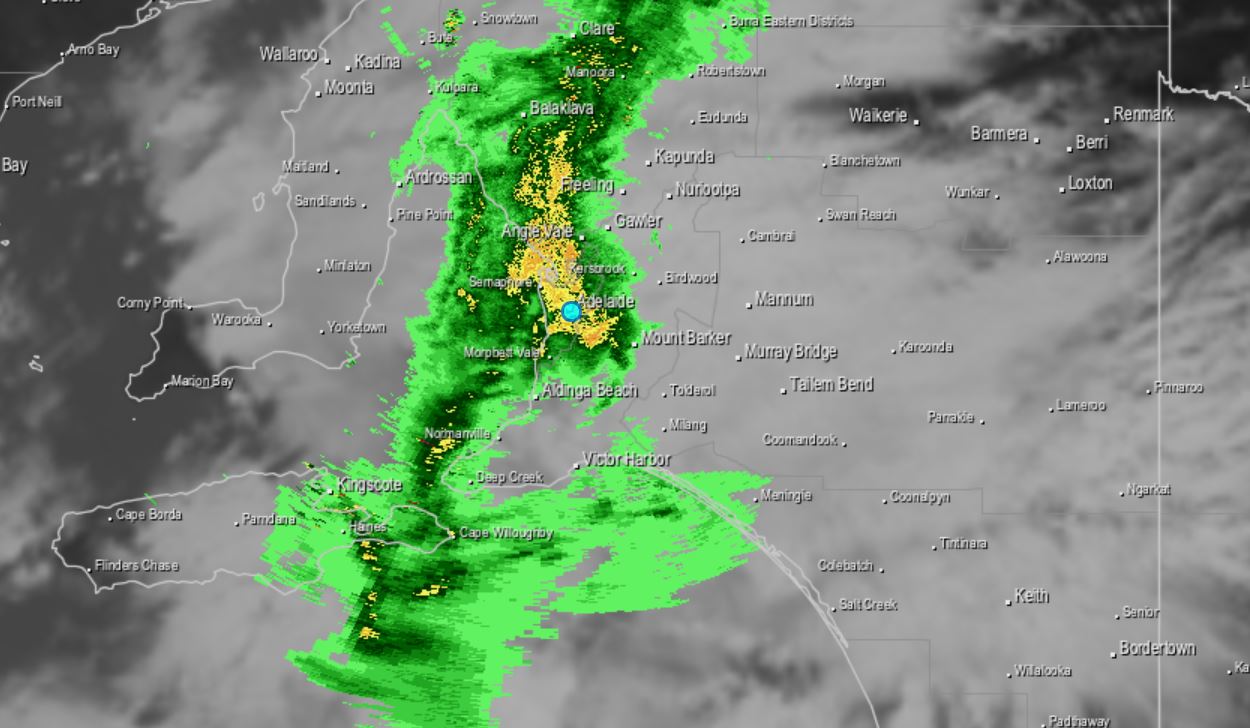 Image: The scene in the Adelaide area around midday Wednesday as fast-moving storms raced through.
Normally we wouldn't get too excited here at Weatherzone about minor totals of a few millimetres, but South Australia has had a pretty dry time of things from the last month of winter through Spring 2021 to date.
Since August 1 (when 12.2 mm was recorded), Adelaide has had only dribs and drabs of rainfall, with just one day with a double-figure rainfall accumulation. That was October 15, when 29.2 mm fell in heavy storms.
It had been bone dry for almost two weeks since that event before today's brief downpour.
Other parts of the state have been similarly parched. Prior to today, Port Augusta had received only 25 mm of rain since August 1. Despite sitting at the head of Spencer Gulf, Port Augusta is a long way north so its climate is arid at the best of times. But it's still running at about half its average rainfall since the start of August.
Even the state's relatively wet SE corner has been drier than usual of late, with Mt Gambier about a quarter down on the usual totals for August, September and October to date.
So could we see some more serious rain tomorrow?
Potentially, yes.
On Thursday, a complex low pressure system will move across the Bight. A cold front and a low pressure trough linked to that complex low will bring another round of rain, thunderstorms and potentially damaging winds to SA.
Scattered-to-widespread thunderstorms are a strong chance over the Flinders, NE Pastoral and Riverland districts, and are also a pretty decent chance for the Mid North, Yorke Peninsula, Adelaide, the Mt Lofty Ranges and Murraylands. Elsewhere in the state, storms are less likely but still a distinct possibility.
Storms bring a high chance of wind gusts exceeding 90km/h, and the possibility of gusts exceeding 120km/h, so please stay up to date with the latest warnings on our Warnings page here.
As for Adelaide, Thursday's shower and storm activity will quite likely see higher rainfall accumulations than today, with up to 15 mm possible, and perhaps even more if storms strike the city. We'll keep you posted.