Chris Matthews, 05 Dec 2021, 3:42 AM UTC
Thunderstorms bring more rain to flood-affected northern NSW and southern Queensland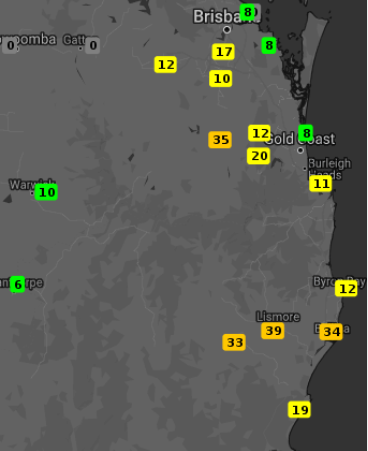 The summer thunderstorms keep rolling through parts of northern NSW and southern Queensland.
Multiple cells formed on a frontal system as it moved along the NSW coast and into Queensland, affecting Brisbane just before 9pm. These storms generated tens of thousands of lightning strikes, with several severe weather warnings issued in both NSW and Queensland.
Some rainfall totals include: Beaudesert with 35mm and Yeppoon with 48mm (not on the map), in NSW Lismore reported 39mm.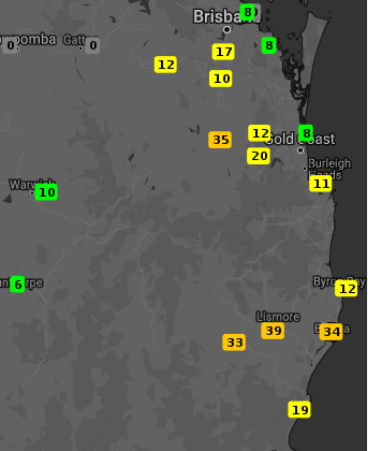 Some rainfall totals to 9am Sunday 5/12/2021
Further thunderstorms can be expected again this afternoon and evening.
These storms may lead to further issuing of both thunderstorm and flood warnings, especially around Brisbane. Including the Bremer river and Warill creeks.
Note to media: You are welcome to republish text from the above news article as direct quotes from Weatherzone. When doing so, please reference
www.weatherzone.com.au
in the credit.