Anthony Sharwood, 21 Apr 2021, 5:12 AM UTC
The thunderous roar of half a metre of Far North Queensland rain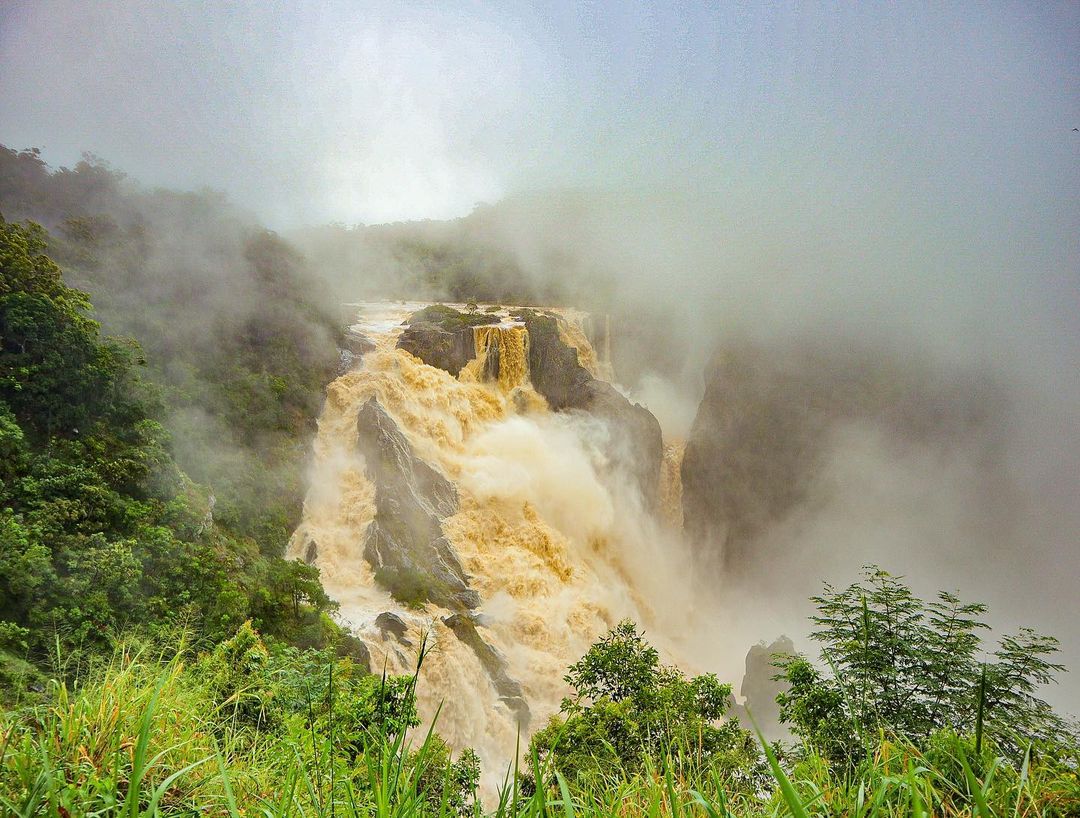 You're lucky there's no volume on this video because Barron Falls, about 40 minutes inland from Cairns on the Atherton Tableland, would give your eardrums a serious pounding.
The falls, which drop a total of 125 metres on the Barron River, are absolutely pumping this week after a deluge of rain in Far North Queensland.
Video: wrgftgh. Source: @aaron_hill85 on Instagram.
Here is a still image of the falls this week.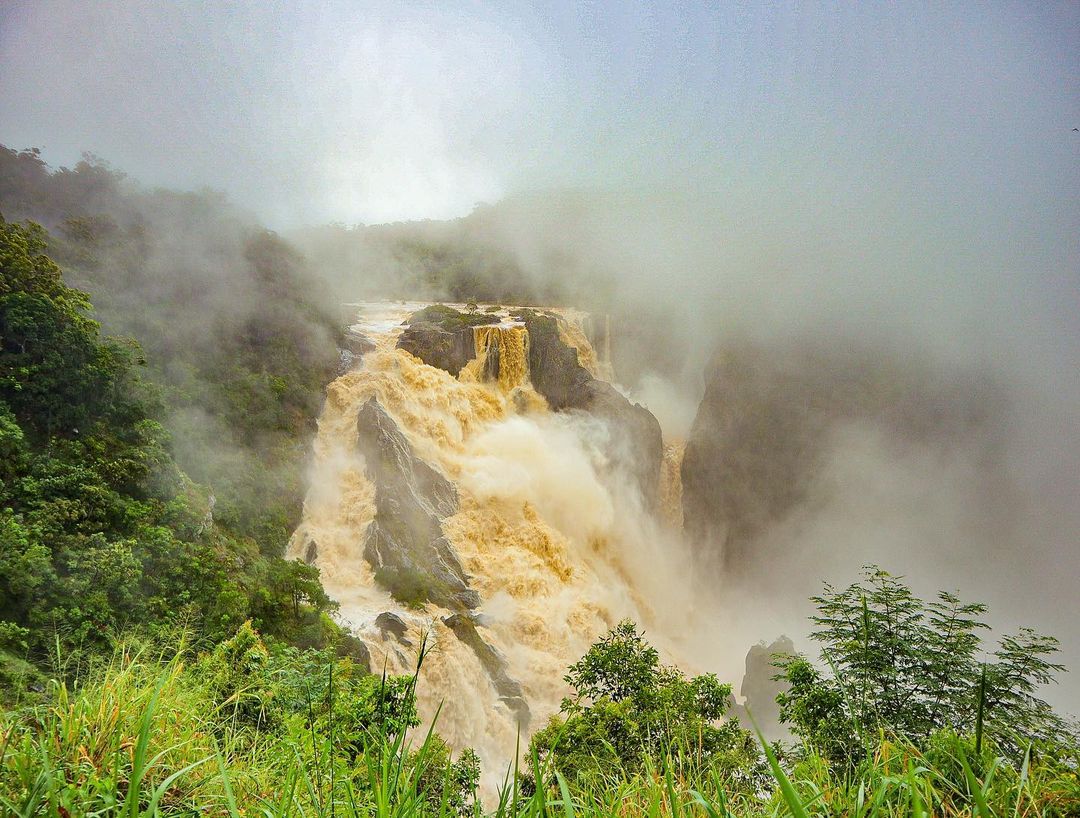 Image: Just like a chocolate milkshake, only dangerous. Source: @Adventureunplanned.
And in case you're wondering what the falls look like when it's not pouring, here you go.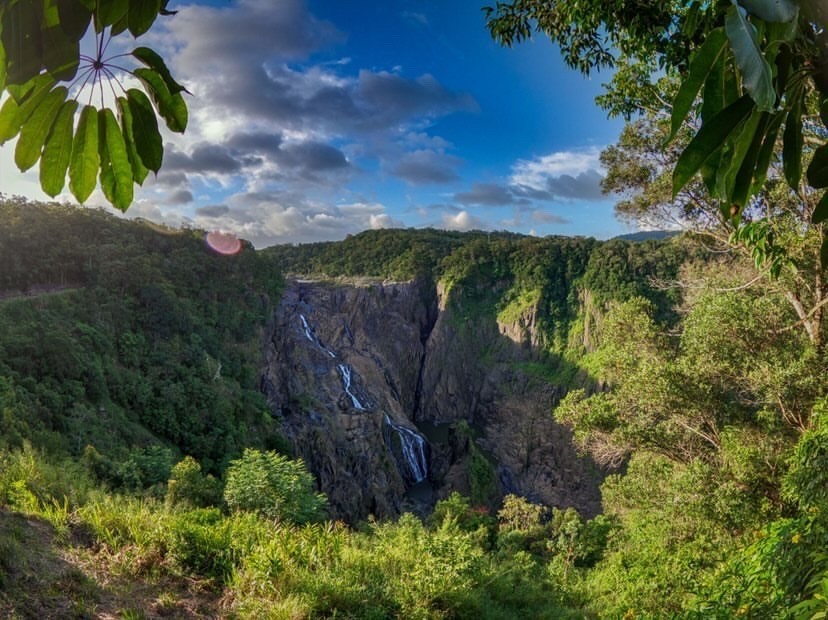 Image: Pretty hard to imagine the entire gorge could fill. Source: @Adventureunplanned.
On Monday, Weatherzone meteorologist Ben Domensino wrote that a month's worth of rain had fallen in parts of north Queensland in a day, and that more was on the way.
He got that right. By Wednesday morning, Cairns had comfortably topped the 500 millimetre mark in three days - the highest three-day total for any month in the city in 27 years.
On average, Cairns receives only 263.8 mm in the month April. Indeed, April is usually when the wet season starts to ease off significantly. Cairns typically sees more than 400 millimeters of rainfall in each of January, February and March, then the drying trend kicks in.
January 2021 was much wetter than normal, with over 600 mm in the gauge. But then February and March had considerably less rain than usual, and the wet season was starting to feel like a bit of a fizzer to locals - especially during a three week dry spell in March where barely a drop was recorded.
A few people were saying, "Gee, it's a bit dry this year," Cairns area resident Kathy told Weatherzone. "But then the humidity started rising and you could feel it coming."
Kathy has lived on the Atherton Tableland and knows Barron Falls well. "You don't see them flow like they are now unless you really get a lot of rain," Kathy said.
For proof, here are the falls back in January 2019 after a very similar amount of rain to this week. This video has sound, and it sounds like a whole squadron of fighter jets. Impressive stuff.
Barron Falls in full flood after relentless rain inundates Far North Queensland. #9News
Suburb beats 118 year flood record: https://t.co/nlNl31R3aX pic.twitter.com/0E2nvH8QAl

— 9News Australia (@9NewsAUS) January 28, 2019
More rain is in forecast for Cairns and nearby parts of Far North Queensland until at least the end of the weekend.
Note to media: You are welcome to republish text from the above news article as direct quotes from Weatherzone. When doing so, please reference
www.weatherzone.com.au
in the credit.