Anthony Sharwood, 22 Dec 2021, 6:47 AM UTC
The once-in-a-generation sight of Lake George brimming with water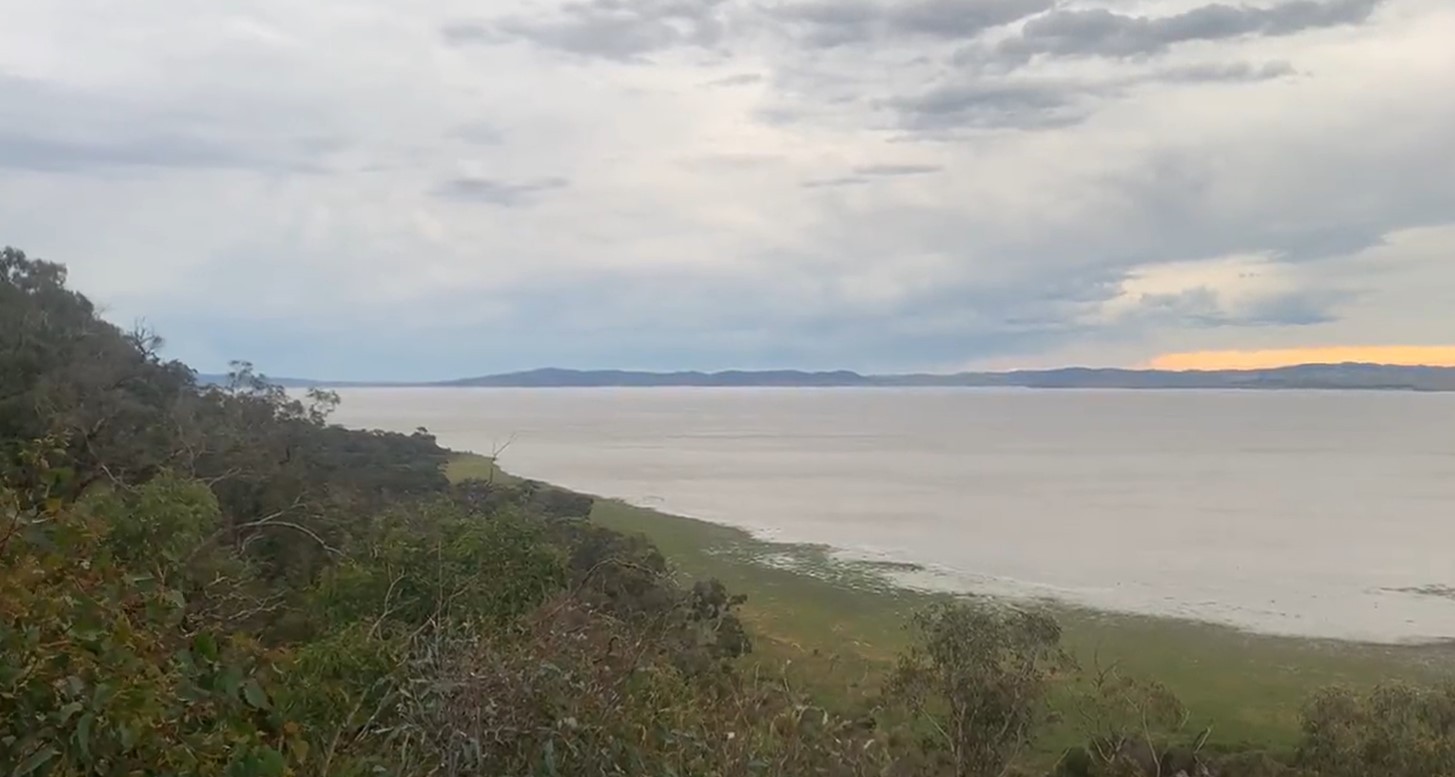 Back in October, we asked whether Lake George could fill for the first time since the 1990s.
The answer is you betcha! Or near enough, anyway.
If you don't know Lake George, it's a large "endorheic" lake on the Federal Highway about halfway between Canberra and Goulburn. "Endorheic" means it occupies a drainage basin with no outflows. So no creeks or rivers flow out of it, and usually, not too much water flows in either on the few smallish creeks that empty into the lake.
For more than two decades, Lake George has been mostly dry. Often, it has been completely parched. It sits in a region about 100 km from the sea, where coastal rain often doesn't make it inland over the ranges, while rain-bearing cloud from the west will often travel no further than the mountains west of Canberra.
But this year, La Niña has changed everything.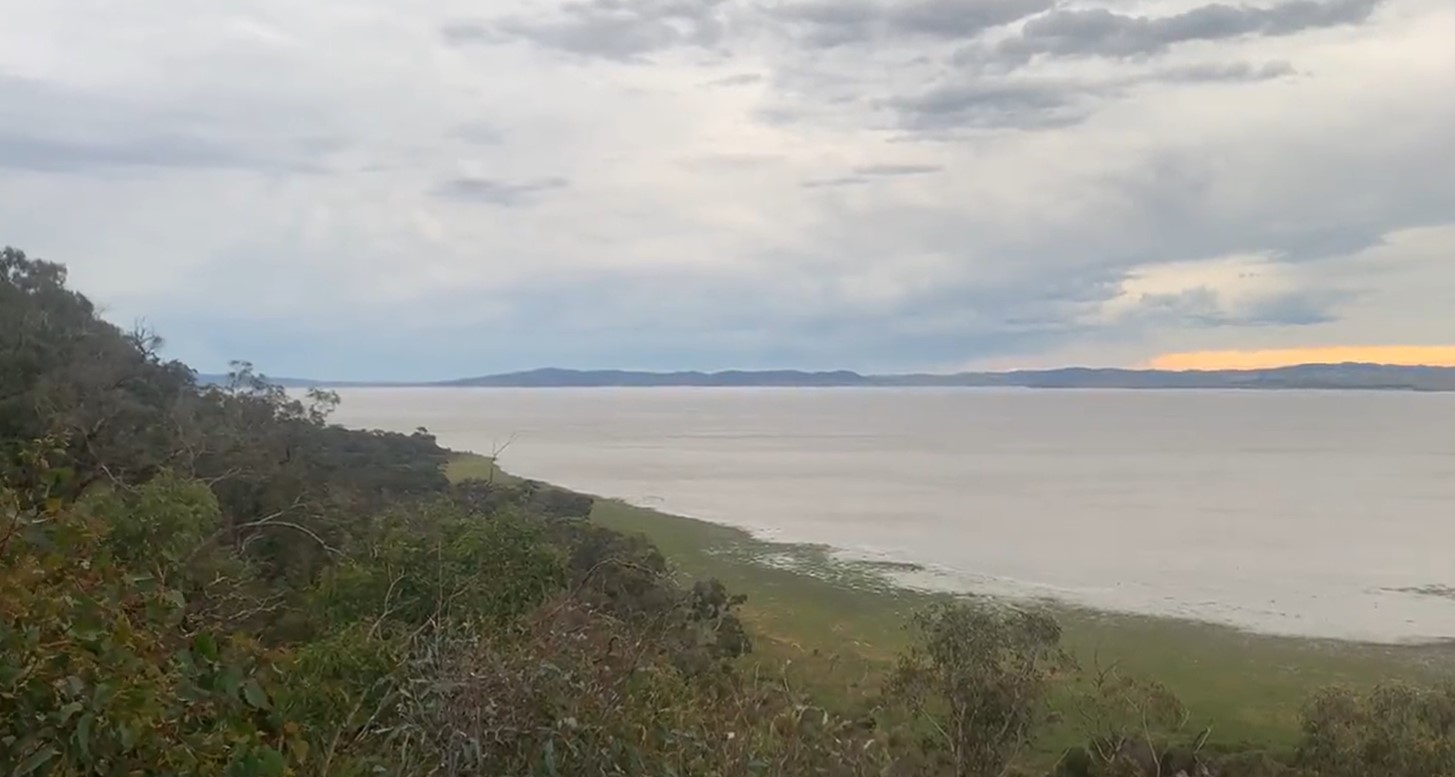 Image: Lake George is actually a lake again. Source: Tim the Yowie Man.
Consistent steady rain for several months has left the water lapping almost up to the Federal Highway, leaving fenceposts that normally serve as sheep paddock boundaries jutting out of the water.
The view from the road is impressive.
#LakeGeorge doing its thing ! #KenBehrens pic.twitter.com/ik3Ql3la0F

— Kim Fitzgerald (@AgentBasil) December 16, 2021
From above, the picture is just as dramatic.
Can't remember the last time I saw Lake George with this much water from this angle. pic.twitter.com/ElpBl5tsSC

— Beth (@zahribeth) December 17, 2021
As we told you in October, Lake George used to fill more regularly back in the day. Possibly this was due to the natural wet and dry cycles, but it's also fairly probable that today's warming climate is a factor in the lake filling less often.
Whatever the case, this year's rainfall at the two closest weather stations to Lake George speaks for itself:
Goulburn Airport has 931.2 mm so far this year (to 9 am December 22). Its annual average is 543.6 mm.
Canberra Airport has had 910.2 mm so far this year (to 9 am December 22). Its annual average is 600.4 mm.
For those who've driven between Sydney and Canberra for years, it's incredible to think that paddle steamers plied the lake's shallow waters in the late 1800s (which are 7.5m deep at the deepest spot). There were once also several guest houses with wharves around the lake's perimeter.
As recently as the 1950s and 1960s, people often sailed and water-skied on the lake. But there's been nothing much in the way of organised aquatic activities since then.
This summer, the lake will definitely have enough water for swimming and sailing. But a strong word of warning: Lake George is treacherous in many ways.
Because it's so shallow, strong winds can quickly whip up huge waves. In 1956, tragedy struck when five cadets from the Royal Military College, Duntroon died in a sailing accident.
There are also no designated swimming spots, and all sorts of obstacles lie on the lake shore. So perhaps, the best idea is to enjoy the view as you drive past.
And if you're on the roads this summer, there's also a nearby natural wetland called Rowes Lagoon, about 10 minutes north of the Lake, just north the village of Collector.
There's a rest area by the highway there, and you can get out and see all sorts of waterbirds which have migrated to an area which, like nearby Lake George, is often bone dry.
Note to media: You are welcome to republish text from the above news article as direct quotes from Weatherzone. When doing so, please reference
www.weatherzone.com.au
in the credit.