Weather News
The 10 greatest weather movies, ranked by awesomeness
Anthony Sharwood, Monday April 26, 2021 - 14:22 EST
Today was The Oscars, so in the spirit of the movies, here they are. The greatest weather movies we can think of - some so bad they're good, some that really are exceptionally good.
10. Geostorm (2017)
So bad it's good. Actually no, it's really not at all good. But with a plot based around climate-controlling satellites attacking the earth, it's so utterly ridiculous, and so filled with crazy weather – from giant hail to frozen waves to giant dust tornadoes – you kind of have to enjoy it, even though by any measure this is a very, very silly movie.
9. Sharknado (2013)
A waterspout sucks sharks out of the ocean and flings them across Los Angeles. Improbable? Try impossible, but so what? To be honest, this is the sort of thing what should have happened years ago, especially in the vicinity of Beverly Hills.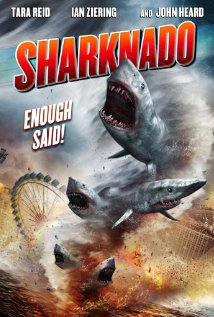 Source: Syfy Films
8. The day after tomorrow (2004)
"Thanks to this movie, everyone now knows how the Gulf Stream works," Weatherzone meteorologist Esteban Abellan points out. He's right. There were some meteorological facts in this "cli sci fi di" movie – a term we just invented which means climate science fiction disaster. There was also a bunch of junk science, but as WZ meteorologist Jess Miskelly adds, "the theme of rapid climate change due to ocean circulation changes is real".
7. The Ice Storm (1997)
The meteorological event in the movie's title serves as both an actual thing happening outside, and as a metaphor for frosty relationships. This drama stars, among others, a teenage Tobey Maguire. Definitely the best weather film where most of the action takes place indoors.
6. The Mist (2007)
Stephen King and dense spooky mist. Enough said. For all the movies with dramatic weather like blizzards and tornadoes, nothing sets a creepy vibe like mist. Strictly meteorologically speaking, fog is actually denser than mist, so the original novella that inspired this movie should probably have been called "The Fog". We'll give Steve a pass.
5. Frozen (2013)
This snow-filled animated fantasy became one of the highest grossing films of all time and featured a song in the top 10 of the Billboard Hot 100. Seriously, can you imagine being able to build an epic snow castle while belting out a chart-topping single? All in a day's work if you're the Snow Queen.
4. Twister (1996)
It had tornadoes, flying cows and Helen Hunt. Apart from popcorn, what more could you possibly want?
3. The Perfect Storm (2000)
Could a cold nor-easter off the US Atlantic coast really hook up with a hurricane and dance a wild, furious weather dance? Well, this film was based on a storm that sort of did that in 1991. Kind of. Anyway who cares, it had George Clooney, Mark Wahlberg, and John C. Reilly, plus an awesome CGI wave at the end. A weather classic.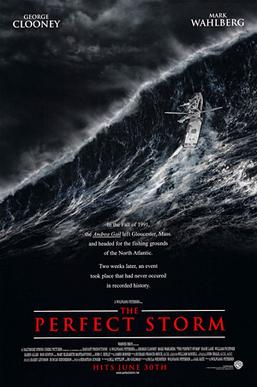 Source: Warner Bros.
2. Fargo (1996)
Fargo was a black comedy crime film which was not necessarily ABOUT the weather. Yet the frozen wastelands of Minnesota could have won an Oscar for best supporting actor. You could literally feel the chill as the bumbling characters stumbled through snowy landscapes, whose pristine whiteness concealed the dark depths of the depraved human soul. Or something. Heck, we're not movie critics. Anyway weather set the film's tone, and the same goes for the three follow-up TV series.
1. Groundhog Day (1993)
This is a tale of two meteorologists called Phil. One, Punxsutawney Phil, is a prognosticating groundhog. The other, Phil Connors, is Bill Murray's magnificently curmudgeonly, disgruntled meteorologist. You know what happens next. We could tell you, but you've all seen the movie so it'd just be like Groundhog Day…
More breaking news
Display Your Local Weather
Display your Local Weather here

automatically each time you visit us:

Rotates through Temperature,
Wind, Humidity and Rain

Use the Search Bar above

to find your Local, and go to the Local page

Click "Set My Local"

button next to the location name
11:41 EST
Parts of southeastern Australia could register their lowest temperature in a couple of years this weekend, with frost likely to extend from Tasmania up to Queensland.
03:15 EST
A series of cold fronts will bring Melbourne's unseasonably warm May to a chilly end.