Ben Domensino, 08 Feb 2022, 1:02 AM UTC
Temperatures see-saw in southeastern Australia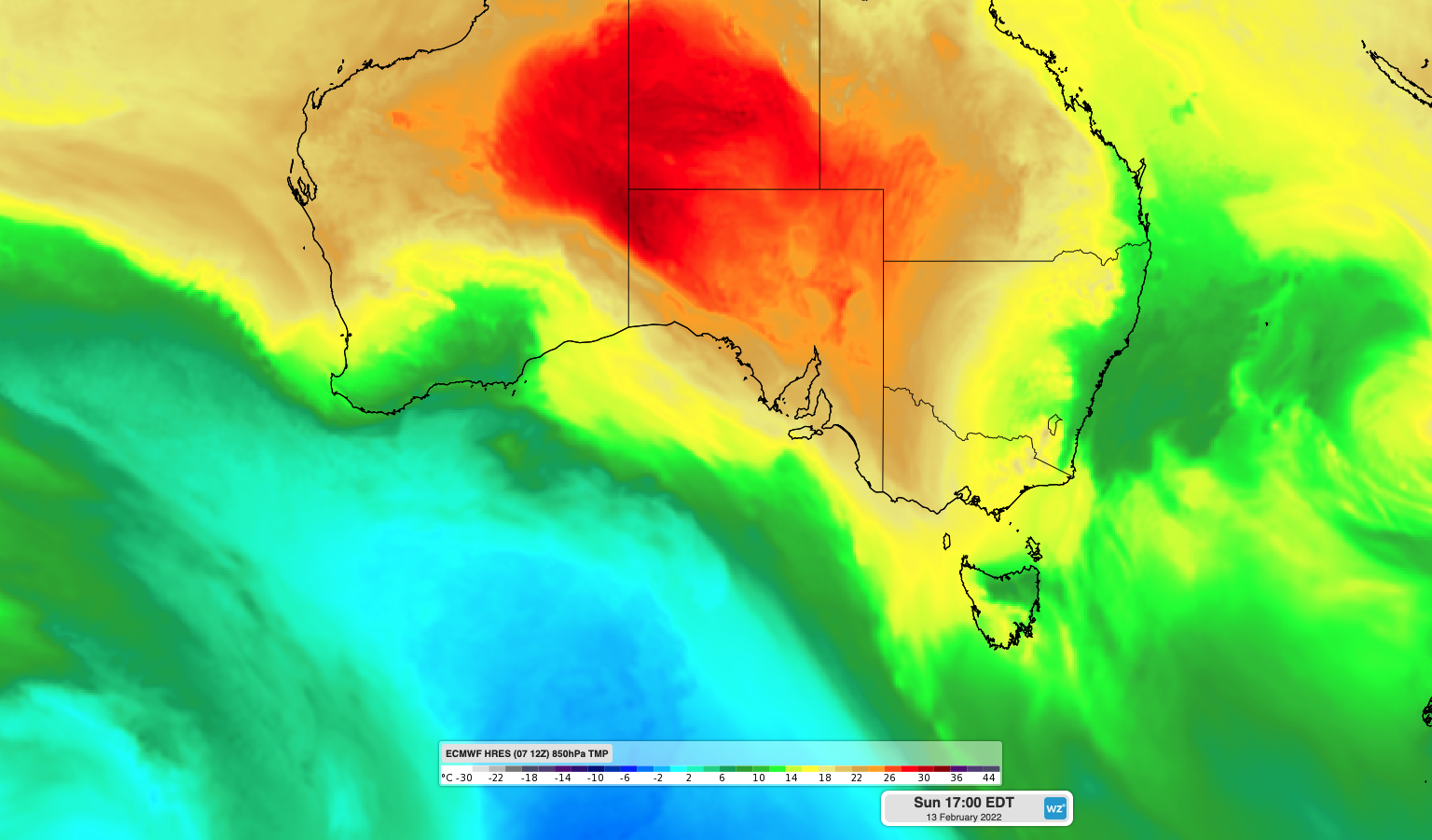 The late-summer temperature see-saw will be in full swing across southern and southeastern Australia this week as we start to edge closer to the beginning of autumn.
A pair of cold fronts passing over southern Australia during the coming week will cause temperatures to flip around by around 10 degrees within one or two days in some areas.
The week has started on a warm note in SA, VIC and TAS, with Melbourne and Adelaide both forecast to reach the low thirties on Tuesday afternoon and Hobart heading for 26ºC on Wednesday.
This warm air will also spread into NSW and the ACT in the middle of the week. After a cool Tuesday morning in the mid-to-high teens in Sydney, Wednesday and Thursday will be noticeably warmer with tops around 31 to 32ºC and minimums climbing back up to the low-twenties.
The map below shows this week's first cold front passing over southern Australia on Tuesday. The front is highlighted by a band of cloud extending up towards SA from a well-defined low pressure system to the south of Australia.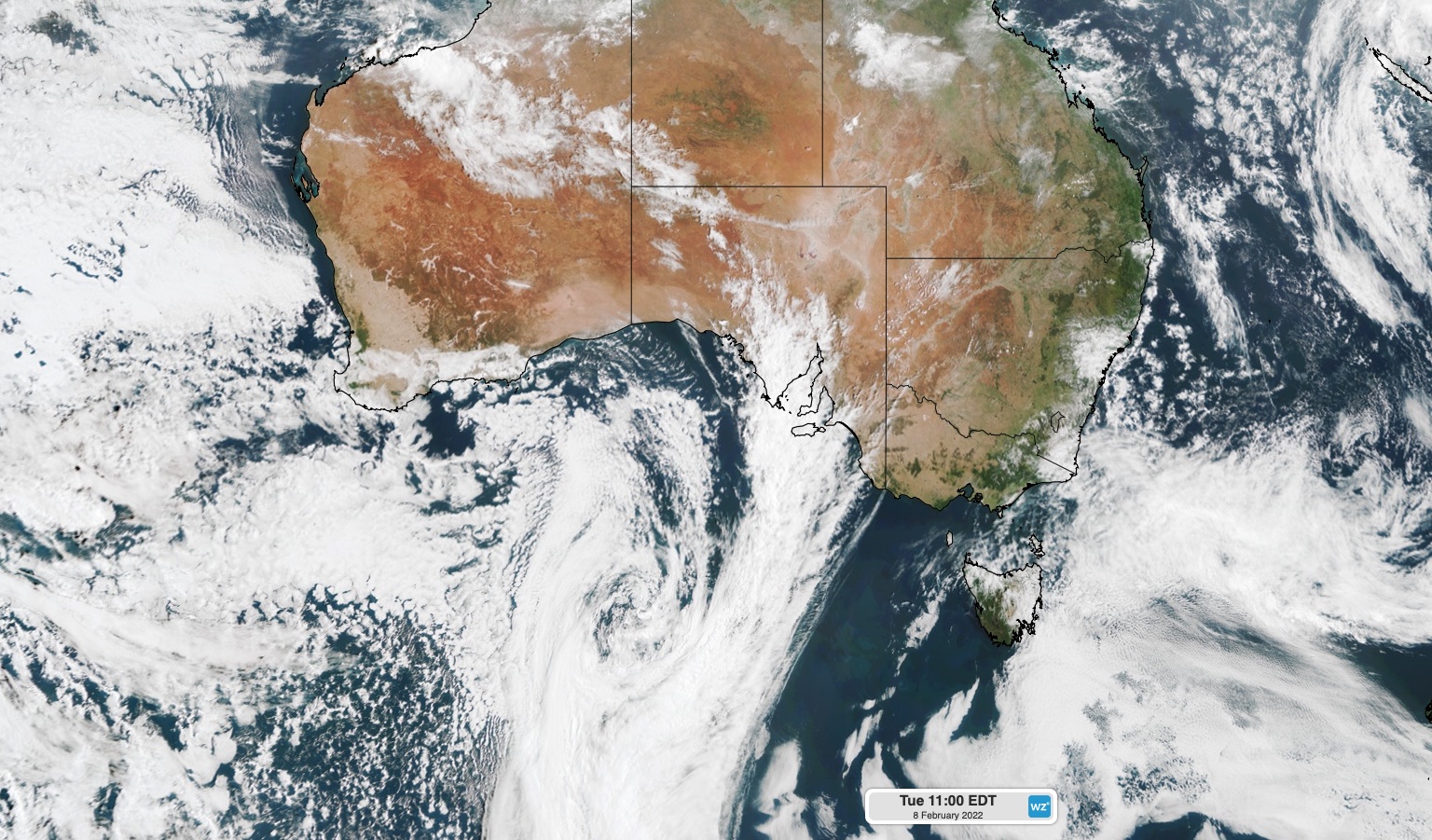 Image: Visible true colour satellite image captured at 11am AEDT on Tuesday.
However, this warmth will be short-lived.
The week's first cold front will sweep over SA on Tuesday and across VIC and TAS on Wednesday, before arriving in Sydney late on Thursday.
This front will drop maximum temperatures back to the low-to-mid twenties in Adelaide, Melbourne, Hobart and Sydney.
Once again, this change in weather will only be short-lived and the next round of heat will arrive in southern Australia by the weekend.
Adelaide and Melbourne should exceed 30ºC on both Saturday and Sunday, possibly reaching around 36 to 37ºC as the heat peaks on Sunday. Hobart could also get close to 30ºC on the weekend.
The video below shows waves of heat moving over southern Australia this week, ahead of two cold fronts.
This week's periodic warm weather will also combine with bursts of blustery winds, which will raise fire danger ratings in some states.
The wind will also increase wind power output during the next few days and again on the weekend. Fortunately, wind speeds should remain below damaging strength at this stage.
Large temperature ranges become more common in southern and southeastern Australia during autumn and spring, as cold fronts interact with warm air originating over Australia's interior.
Note to media: You are welcome to republish text from the above news article as direct quotes from Weatherzone. When doing so, please reference
www.weatherzone.com.au
in the credit.