Ben Domensino, 31 May 2022, 5:42 AM UTC
Sydney's wettest autumn and year-to-date on record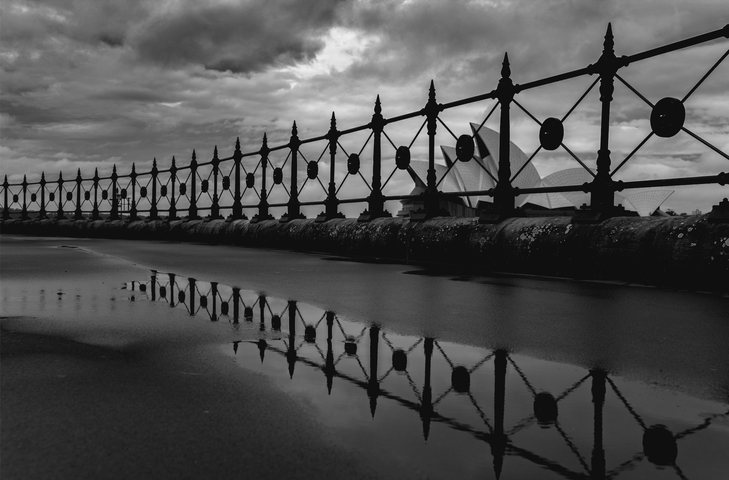 Sydney's wettest year-to-date on record is showing no signs of slowing down, with the city just registering its wettest May since 2003 and its wettest autumn in more than 160 years of records.
The city's main rain gauge at Observatory Hill received 187.2 mm this month. This is 70 mm above the long-term average and the highest May total in 19 years.
This wet May capped off an exceptionally wet autumn. Sydney's 1008.4 mm between March and May is the city's highest autumn total in records dating back to 1859.
This season's prolific rain comfortably beat Sydney's previous autumn record of 881.3 mm from 1870. And, as reported by Tom Saunders from Sky News Weather, this autumn is only the second calendar season on record to produce more than one metre of rain in Sydney, joining 1060.3 mm in the winter of 1950.
Sydney's running annual rainfall up to the end of May has now reached 1530.6 mm. This is Sydney wettest January-to-May period on record, beating 1327.8 mm from the first five months of 1990.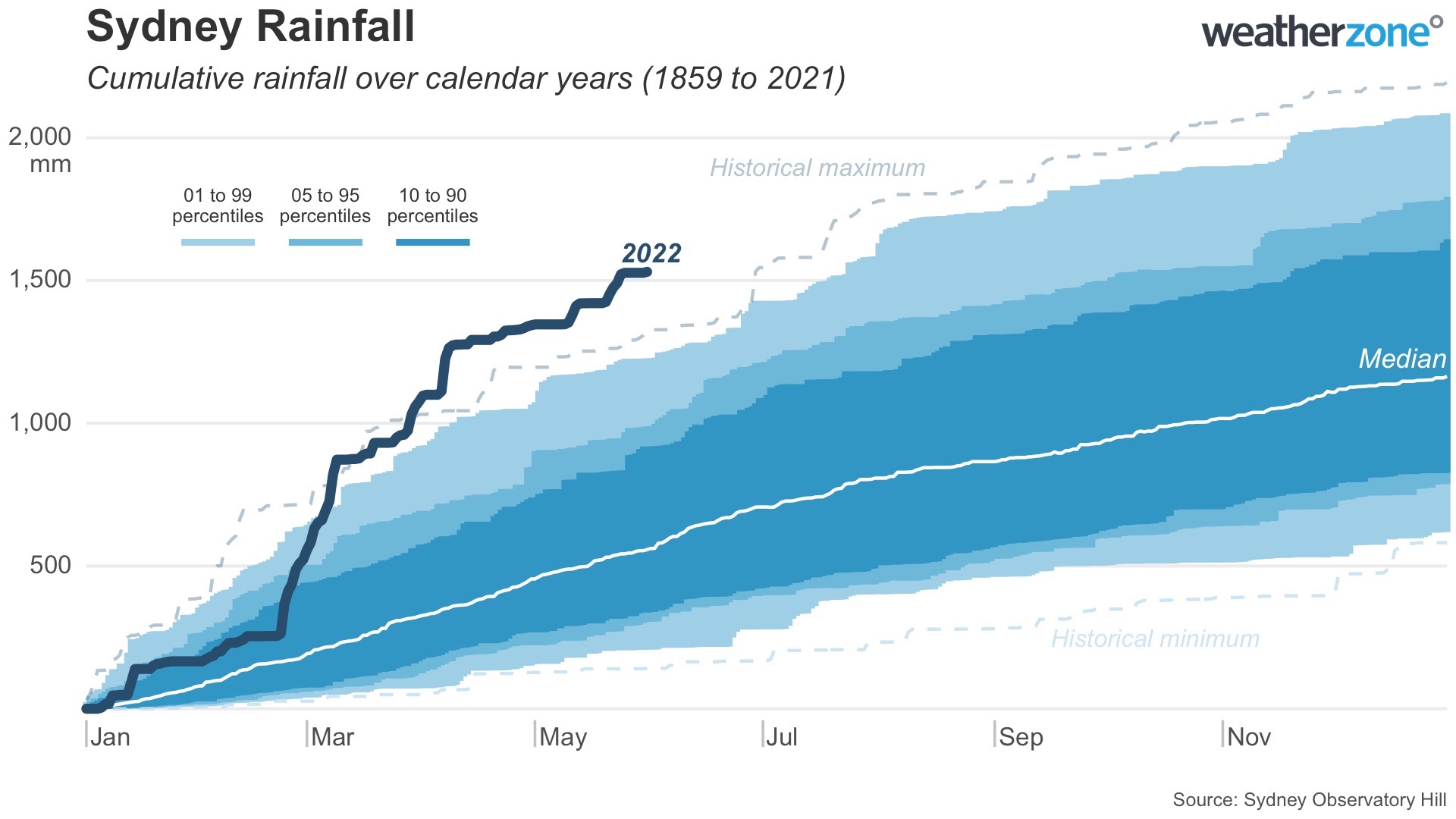 This year's rain saw Sydney reaching its long-term annual average of 1213.4 mm before the middle of April, which was also an unprecedented feat in records dating back to the late 1800s.
So, will 2022 become Sydney's wettest year on record?
Sydney's wettest year on record was 2194.0 mm in 1950.
Sydney needs 663.4 mm between June and December 2022 to match this record.
Sydney's long-term average June-to-December rainfall is 615.3 mm.
Sydney only needs to exceed its June-to-December average by about 50 mm to make 2022 the wettest year on record.
The latest rainfall outlook for Australia points to wetter-than-average weather for most of the country this winter and possibly into spring as well. This wet outlook is underpinned by a lingering La Niña-like pattern in the Pacific Ocean and a developing negative Indian Ocean Dipole in the Indian Ocean.
At this rate, it would be more surprising for 2022 to not become Sydney's wettest year on record.
Note to media: You are welcome to republish text from the above news article as direct quotes from Weatherzone. When doing so, please reference
www.weatherzone.com.au
in the credit.