Ben Domensino, 21 Dec 2021, 5:20 AM UTC
Storm complex takes 2000 km journey across Australia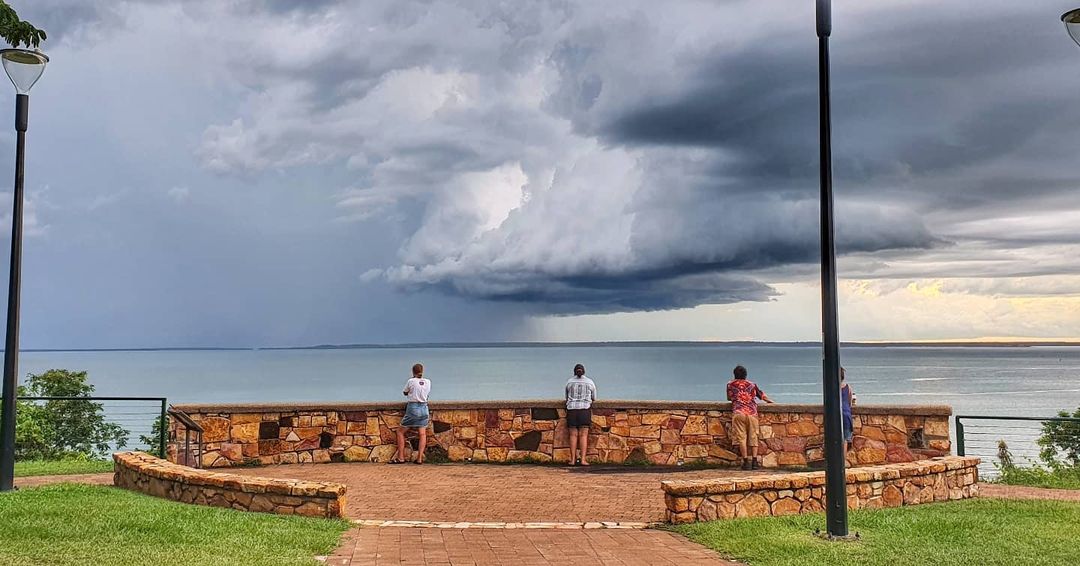 Satellites, lightning sensors and phone cameras have captured the epic journey of a thunderstorm complex that produced around 1 million lightning strikes across nearly 2,000 km of the Australian outback.
A small set of thunderstorms developed over the Simpson Desert on Sunday morning as a low pressure trough passed through central Australia.
At 11am AEST, the storms were near the junction of the SA, NT and QLD borders, causing lightning and rumbles of thunder around Birdsville.
By the middle of the afternoon, added heat from the ground had caused the storms to intensify and become more widespread through western QLD and the NT.
At 5pm AEST, an intense storm produced a wind gust of 109km/h at The Monument Airport in far west QLD. These blustery winds, which were caused by outflow from the approaching thunderstorm, kicked up a wall of dirt that engulfed roads and towns across western QLD the NT's eastern inland.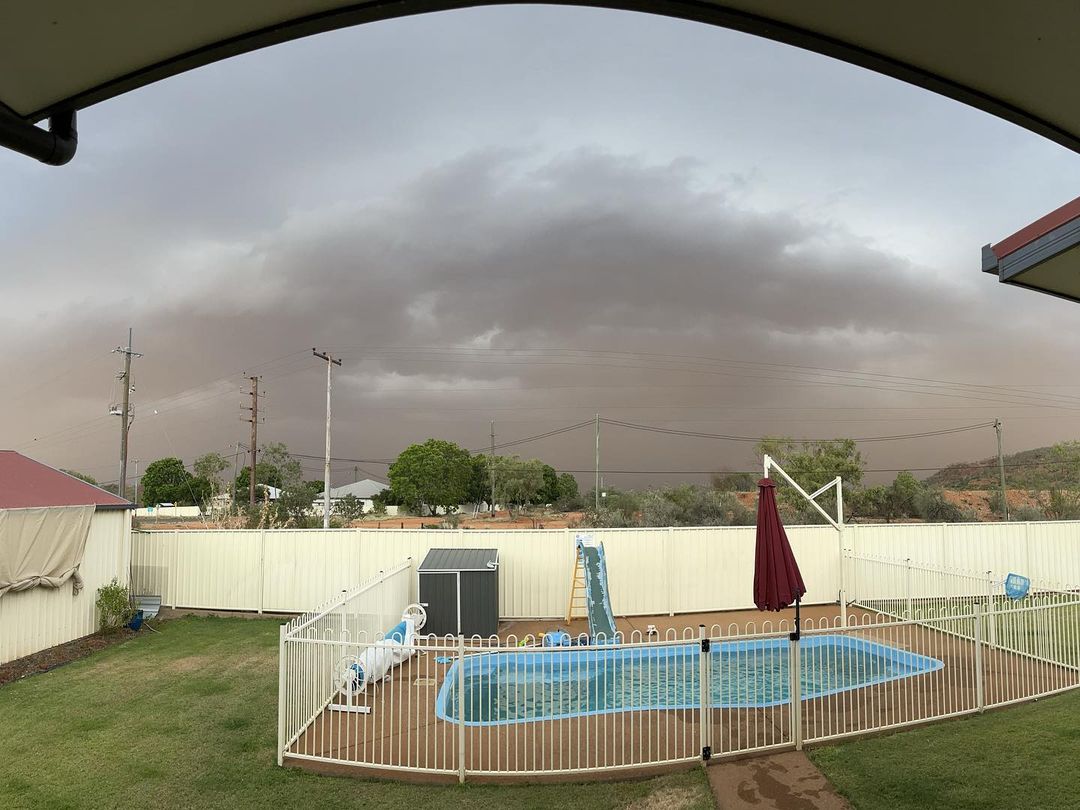 Image: Dust blowing into Mount Isa, QLD on Sunday evening. Source: @mirandagiuliano_ dust / Instagram
As the sun set on Sunday, the thunderstorm complex continued to move towards the north, tracking along the NT/QLD border.
Ealy on Monday morning, a wind gust of 113 km/h was recorded at Centre Island, on the southern coast of the Gulf of Carpentaria, as a severe storm passed through. By this stage the storms had turned towards the left and were becoming organised into a squall line.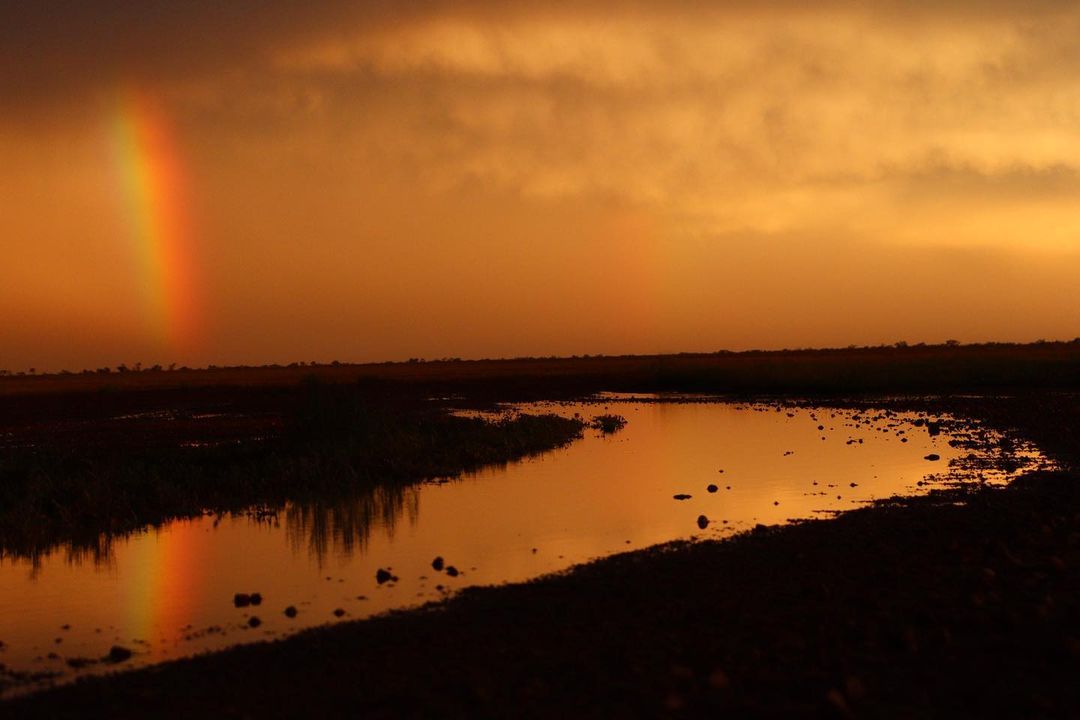 Image: A golden sunset rainbow in Boulia, QLD after the storms. Source: @jacktheringerpics / Instagram
Monday's sunrise revealed a line of dangerous thunderstorm stretching roughly 700 km from the Gulf of Carpentaria across the base of the Top End.
This squall line continued its march towards the north and reached Darwin early on Monday afternoon, dumping 79mm of rain at the airport, including 60mm in 30 minutes.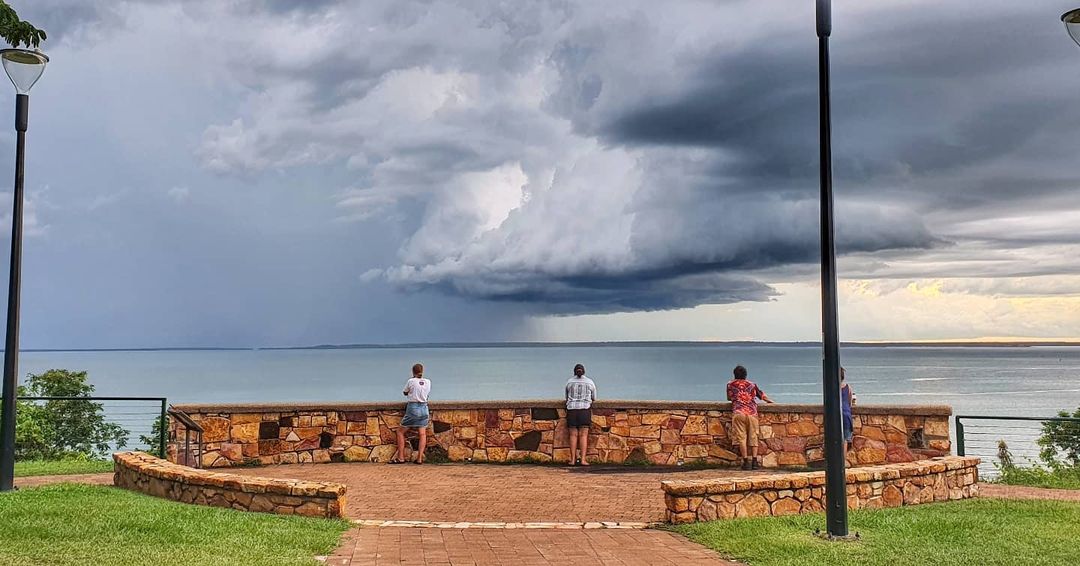 Image: The storms passing through Darwin on Monday, December 20. Source: @tisha_tejaya / Instagram
The line of storms finally pushed off the Top End around 4pm AEST and engulfed Hector the Convector at the Tiwi Islands before heading out across the Timor Sea.
Satellites and lightning sensors continued to detect the storm complex through Monday night and into Tuesday morning as it traversed the Timor Sea and became part of the building monsoon over Indonesia and Timor-Leste.
The journey of the storms has been captured in the video below, which shows combined satellite and lightning observations from 11am AEST on Sunday to 4pm AEST on Monday.
In total, this incredibly long-lasting thunderstorm complex persisted for more than 36 hours and travelled roughly 2,500 kilometers between central Australia and Indonesia.
Note to media: You are welcome to republish text from the above news article as direct quotes from Weatherzone. When doing so, please reference
www.weatherzone.com.au
in the credit.