Ben Domensino, 29 May 2019, 2:49 AM UTC
Some of the best May snow in decades with more on the horizon
Australia's alps have just seen one of their best May snow events in decades and more snow could be looming on the horizon.
A procession of cold fronts tracked across southeastern Australia during the last several days. These systems dragged masses of cold air up from the Southern Ocean, bringing an abrupt end to last week's unseasonable warmth and producing multiple bouts of snow.
The snow started settling on the mainland alps during the weekend and has been falling nearly continuously on some of the more elevated areas since Monday. Snow even settled in parts of central NSW on Monday and is likely to do so again on Wednesday.
The latest surge of cold air was allowing snow to reach low levels in Tasmania, Victoria, NSW and the ACT on Wednesday morning. Snow could be seen on the slopes of Mount Wellington from Hobart's Salamanca Place.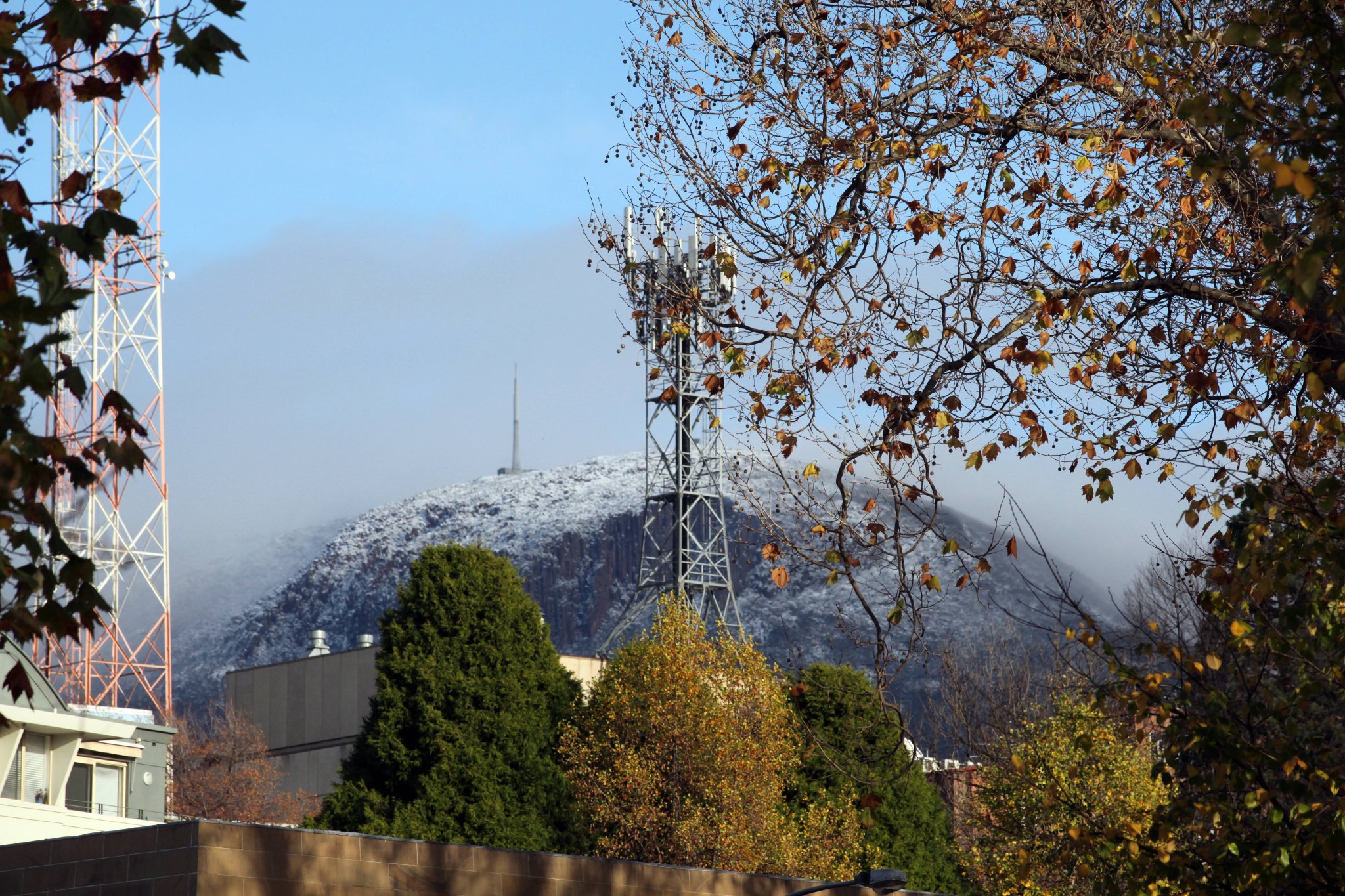 Image: Snow on Mount Wellington, Tasmania on Wednesday morning. Credit: @SurlyDave/Twitter
It's difficult to put a precise figure on how much snow has fallen in the alps since the weekend. Some ski resorts were claiming to have picked up 50-60cm of snow between Sunday and Wednesday morning.
Rain gauges in the alps reveal that more than 100mm of rain has fallen in some areas since 9am on Sunday, with much of this settling as snow on higher terrain. It's likely that some parts of the alps have seen more than half a metre of snow so far during this event, possibly close to one metre.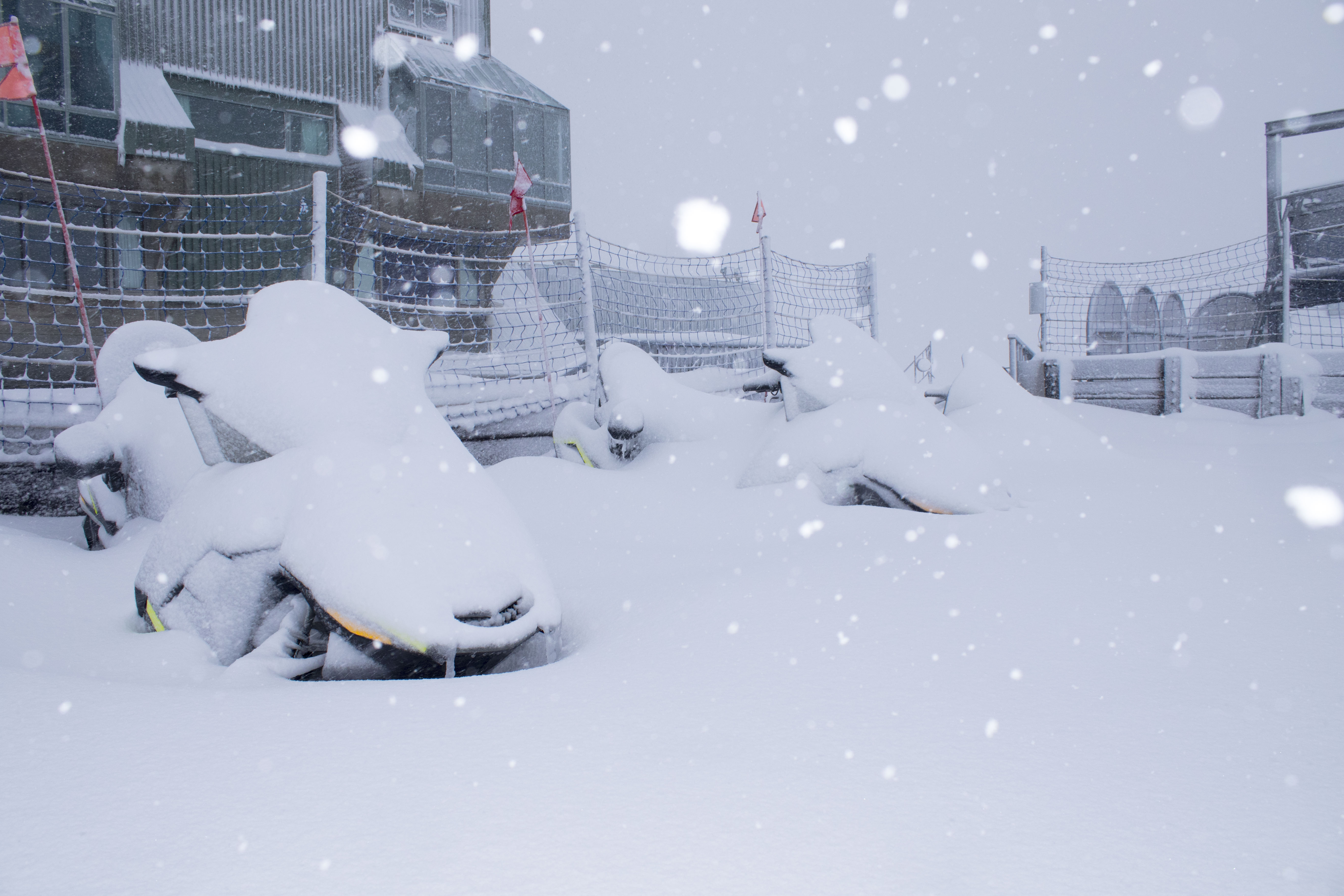 Image: Perisher, NSW on Wednesday. Credit: Perisher
Based on weekly snow depth measurements at Spencers Creek in NSW, which is located between Perisher and Charlotte Pass, this is one of the best May snow events in recent decades. It's likely to be the biggest amount of snow to fall during May since 2000, when more than 70cm fell during the final days of the month. Prior to 2000, the last time more than 50cm of snow was measured at Spencers Creek during May was in 1977.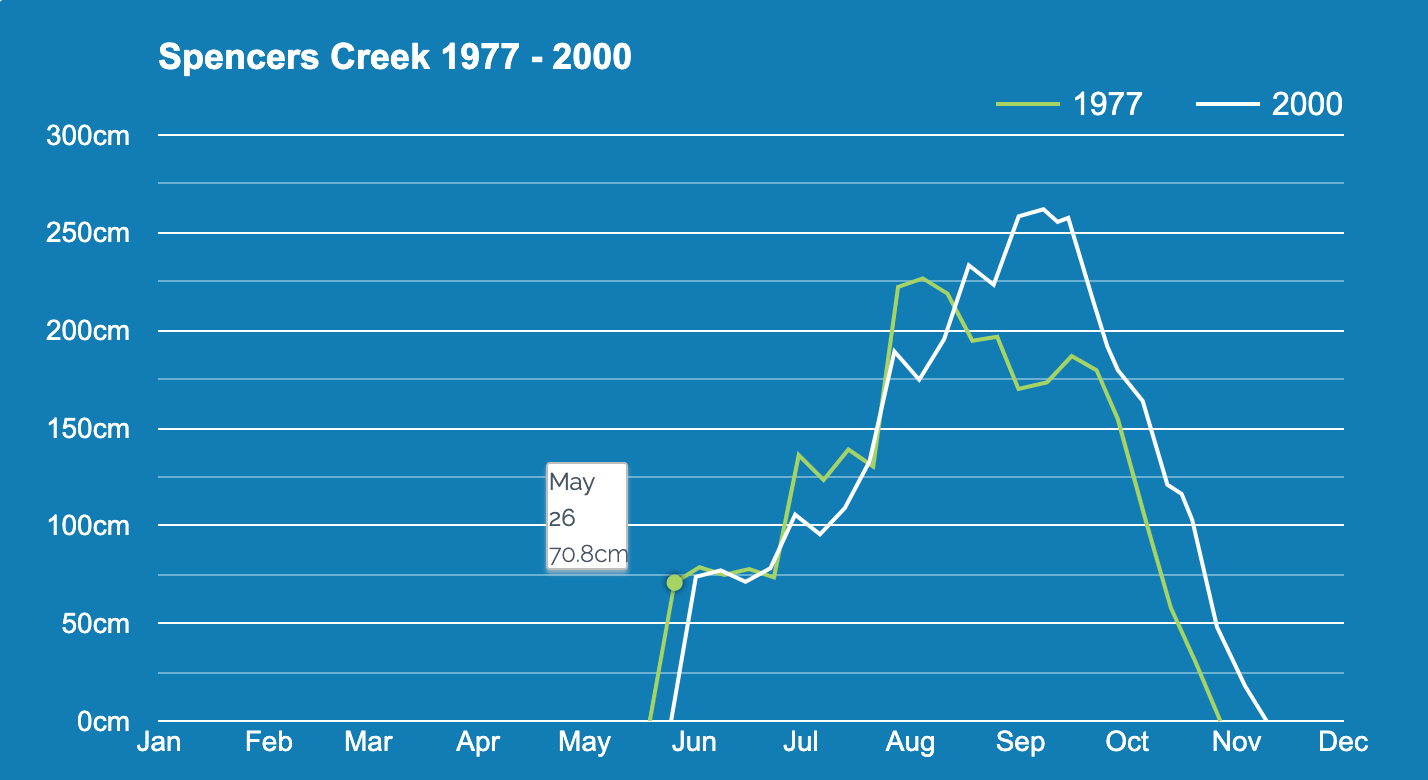 Image: Two of the most recent years to feature big May snow events at Speners Creek. Credit: Snowy Hydro
Snow will ease in the alps during Wednesday afternoon and drier weather will return from Thursday.
Looking ahead, there are indications that another cold front could sweep over southeastern Australia on Sunday or Monday. Some models suggest that this front could be followed by another one or two snow-bearing systems later next week.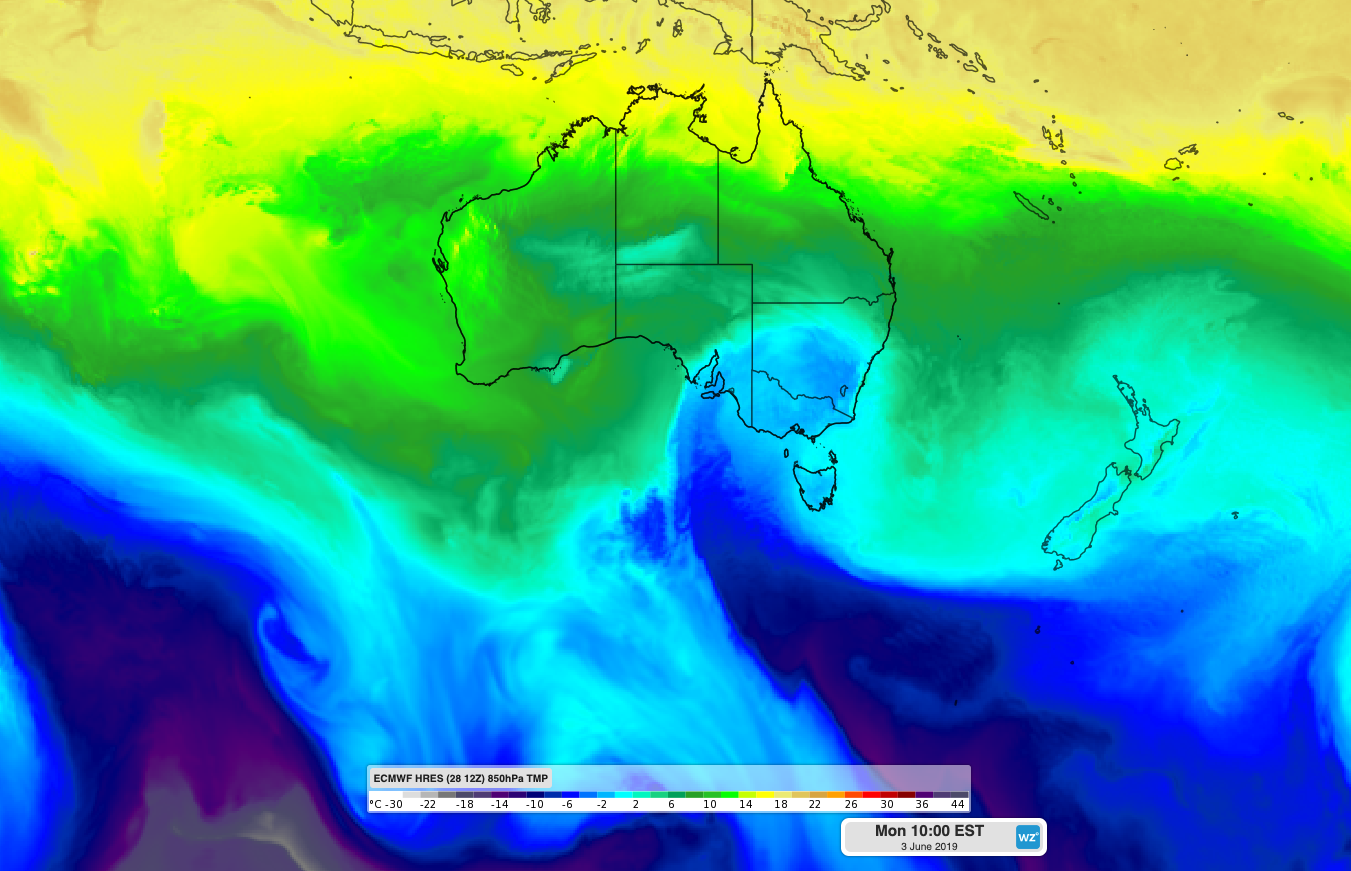 Image: ECMWF-HRES model showing another pool of cold air crossing southeastern Australia on Monday, June 3rd.
While it's too early to know how these systems will unfold, the 2019 ski season should be starting in fantastic form. Most resorts will be opening for the season on the June long weekend, although Perisher and Mount Buller will be opening this weekend to make the most of the early-season snow.
Note to media: You are welcome to republish text from the above news article as direct quotes from Weatherzone. When doing so, please reference
www.weatherzone.com.au
in the credit.