Joel Pippard, 23 Oct 2021, 3:15 AM UTC
Skies spark over northwestern Queensland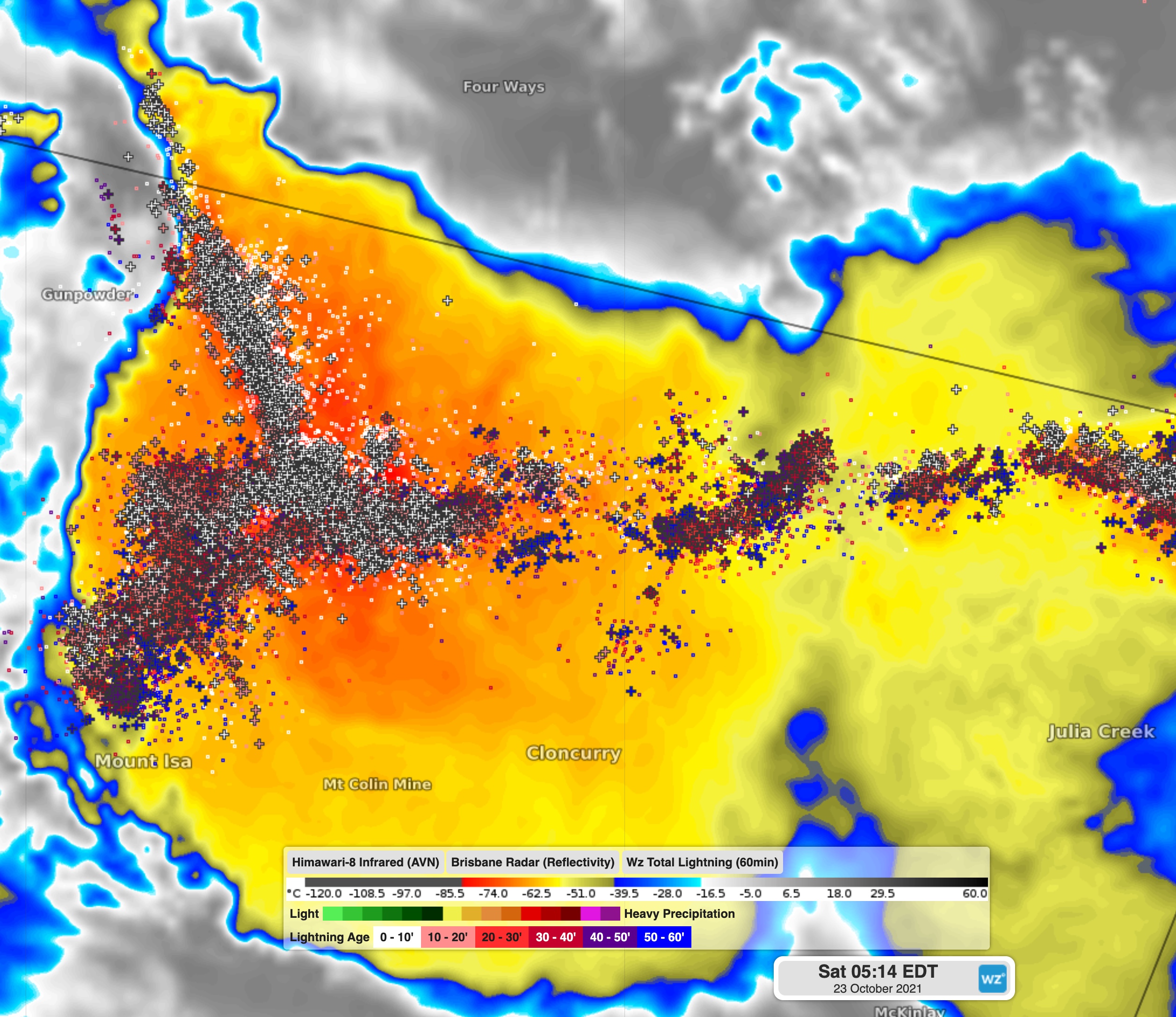 Slow-moving storms have brought very heavy rain to parts of northwestern Queensland this morning, with one location receiving four months' worth of rain in just five hours.
It should come as no surprise that this storm season, and in particular this week, has been particularly active over Queensland and NSW, with tornadoes, record-breaking hail, cyclone strength winds, and torrential downpours all appearing in the headlines.
This instability has made its way up to the normally very hot and dry North West District of QLD this morning.
After multiple troughs converged overhead just after 2:30am this morning, Lake Julius, about 70km north of Mt Isa, was battered by over 5 hours of continuous thunderstorm activity.
In all, 70.2mm fell at the site in the 24 hours to 9am Saturday, with the vast majority of it coming from this morning's thunderstorms. While this site only has a short 8-year history, it obliterated its previous October record of 22.8mm that occurred in 2013. If compared to the long-running (95 years old) Mt Isa site, it would still easily eclipse its October record of 58.4mm set in 1930.
It was quite the light show too, with 50,000 lightning strikes recorded within 50km of the lake, with nearly a quarter of a million strikes within 400km.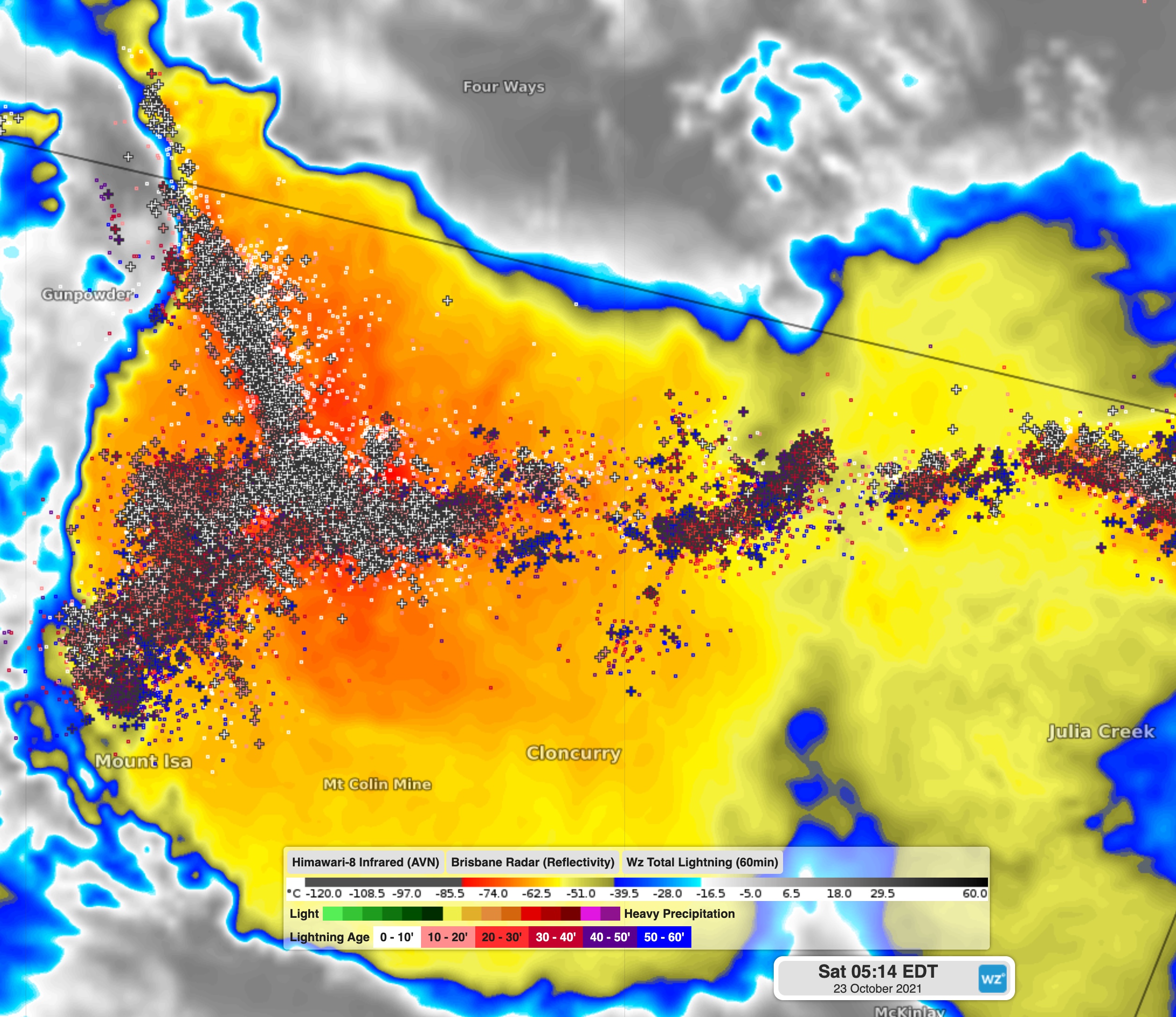 Image: Lightning strikes and infrared satellite over Lake Julius this morning, showing the lines of instability all converging over the area.
These storms also prompted a severe thunderstorm warning to be issued in the early morning for damaging winds and large hail.
Although the storms eased at about 8am Saturday, the trough is still lingering in the area, with thunderstorms expected in the area on Saturday afternoon, Sunday and Monday. This region, along with many others in Queensland are still likely to see severe storms over the next few days, so keep up with the latest warnings here.