Ben Domensino, 06 Dec 2021, 1:53 AM UTC
Show us your best 'shelfies' Australia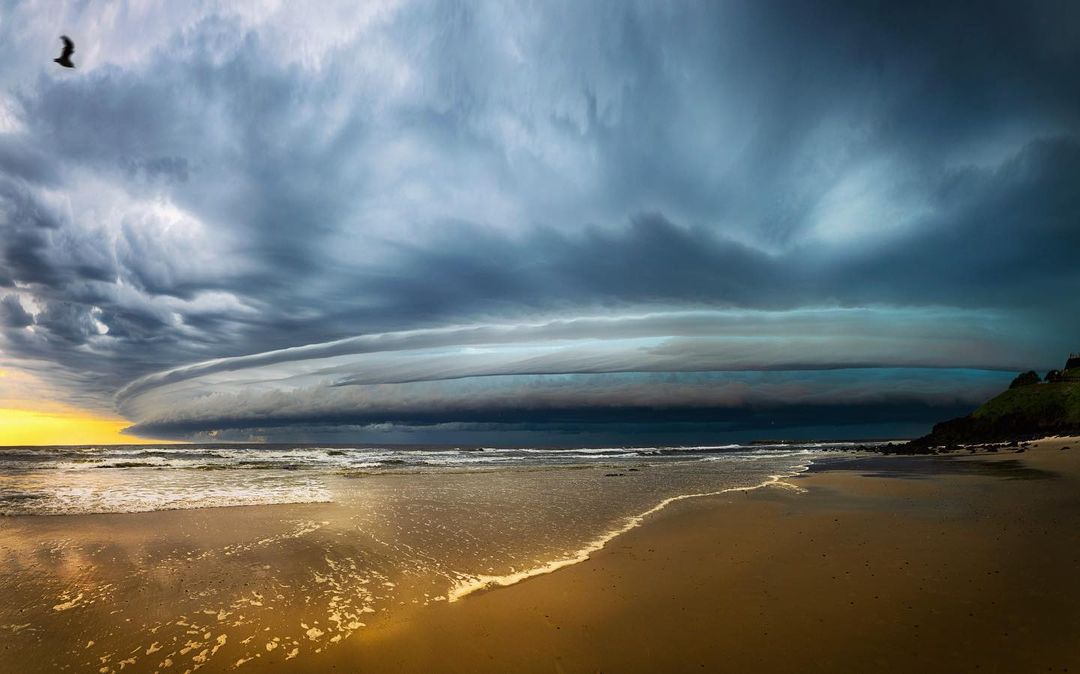 Move over selfies, it's time to see some of Australia's best shelfies.
A flurry of early-summer thunderstorms put on a spectacular show across eastern and southeastern Australia last week.
Among the stunning images captured across the country by Weatherzone's social media community were several shelf clouds.
These shelf cloud photos, or 'shelfies', were captured in several states, including northeast NSW and southern Victoria.
The two images below came from Victoria on Thursday, December 2nd. This ominous shelf cloud developed in a surge of cold, dense air flowing out of an approaching thunderstorm. This shelf cloud appeared orange from some angles because its parent thunderstorm had picked up some dust from northwest Victoria before reaching Melbourne.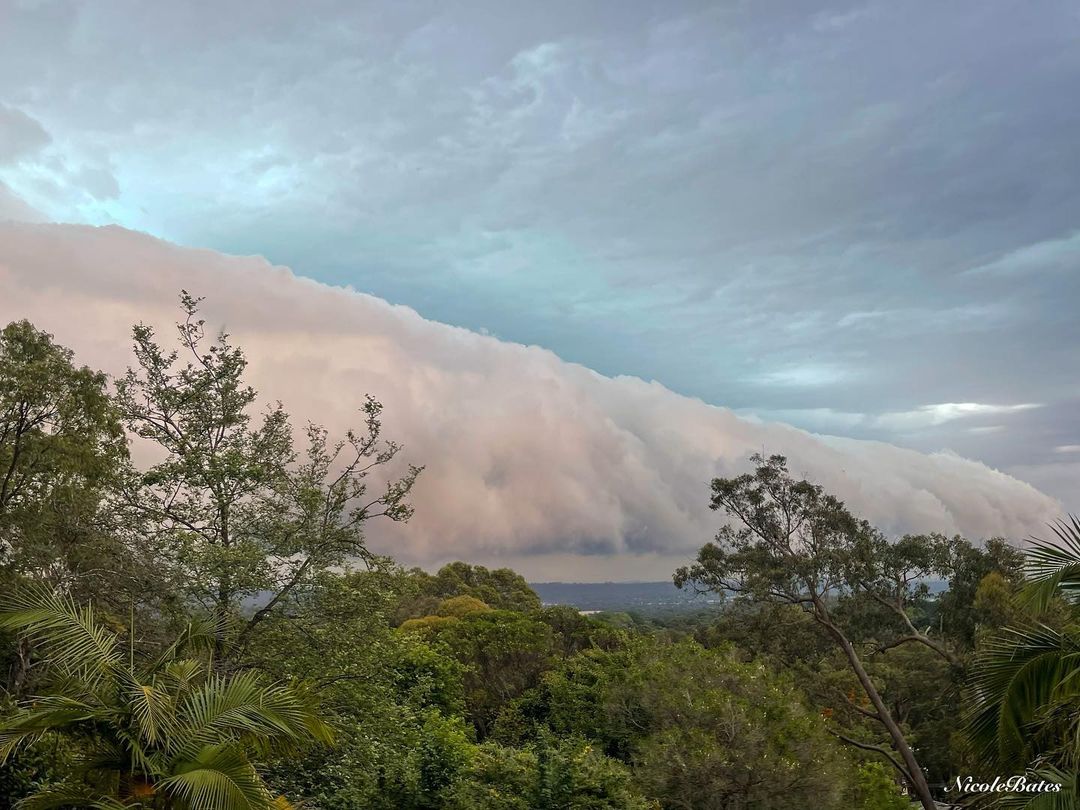 Image: Shelf cloud seen from The Basin, VIC, on Thursday, December 2nd. Source: @eightskies / Instagram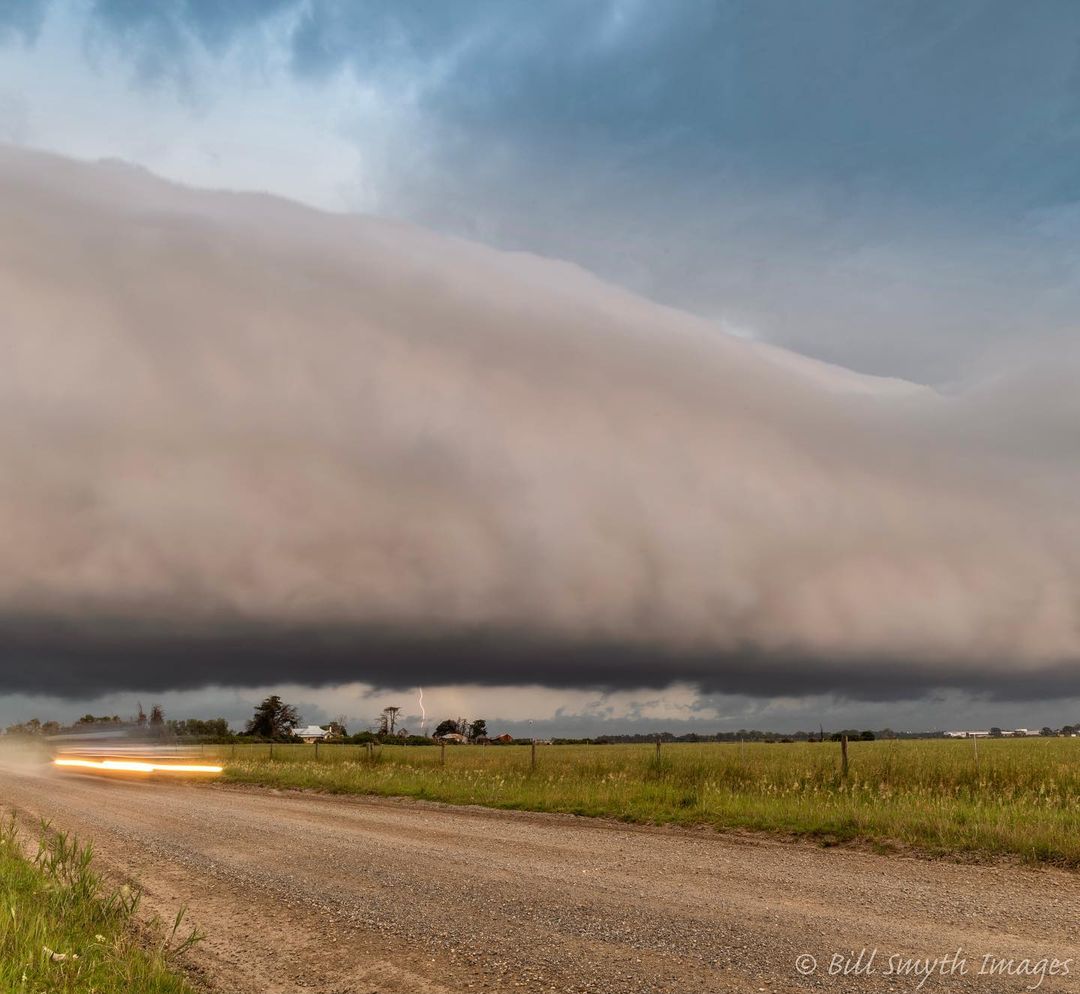 Image: Shelf cloud and lightning at Carrum Downs, VIC, on Thursday, December 2nd. Source: @billsmythimages / Instagram
Two days later, another round of dangerous thunderstorms passed over the far north coast of NSW on Saturday, December 4th. Once again, these storms were preceded by a striking shelf cloud that was produced by outflow ahead of the approaching storm.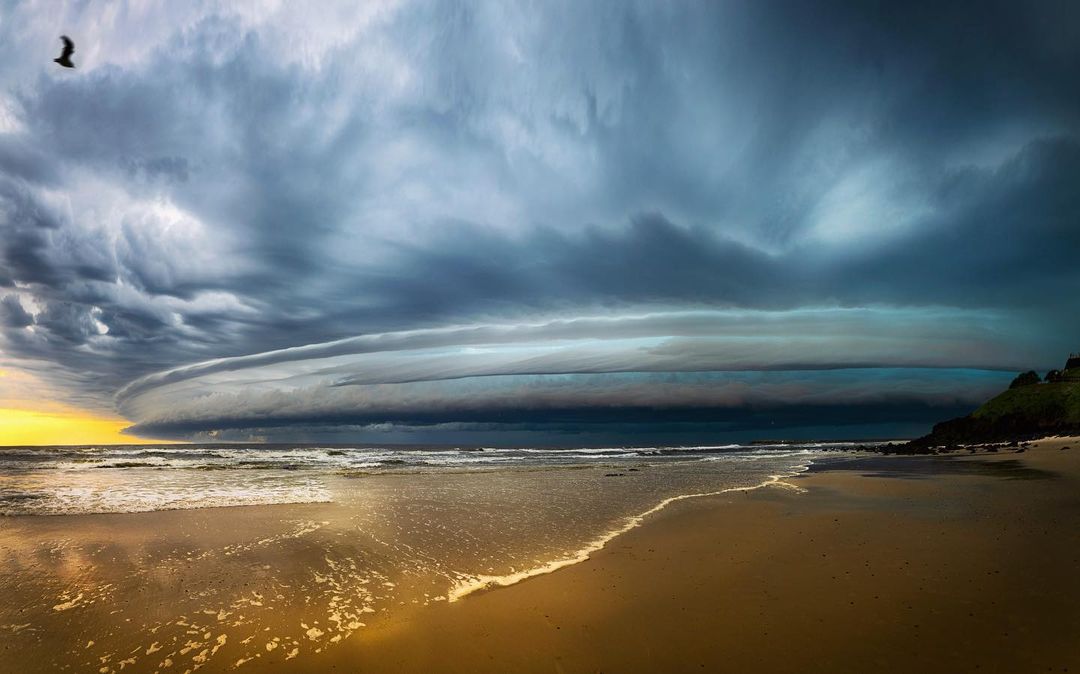 Image: A Lennox Head shelfie, captured on Saturday, December 4th. Source: @thephotos.pm / Instagram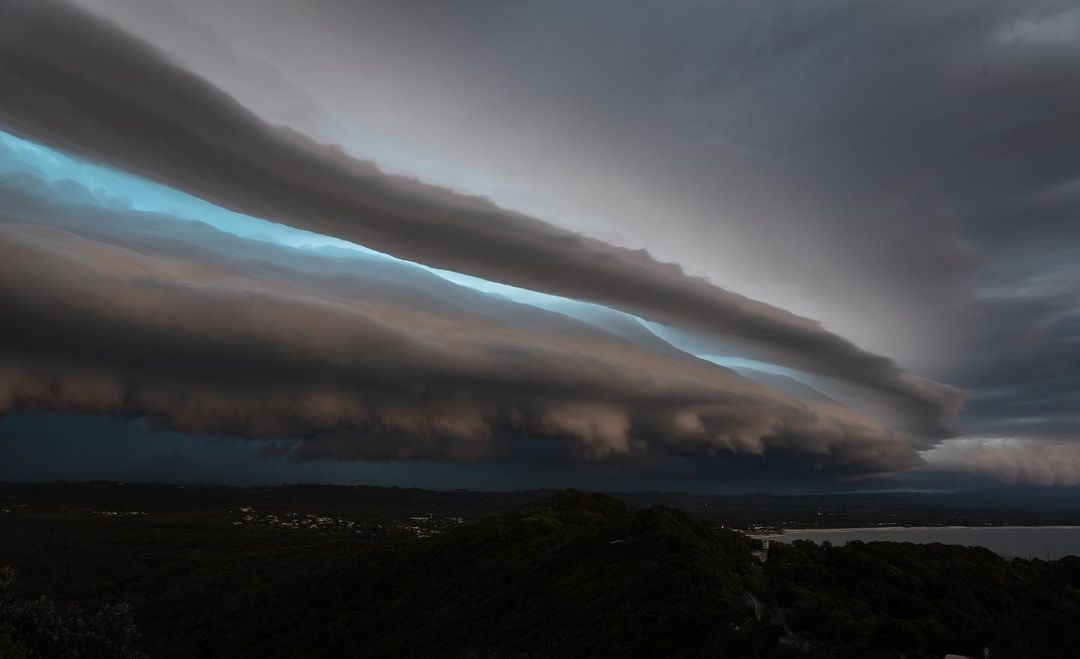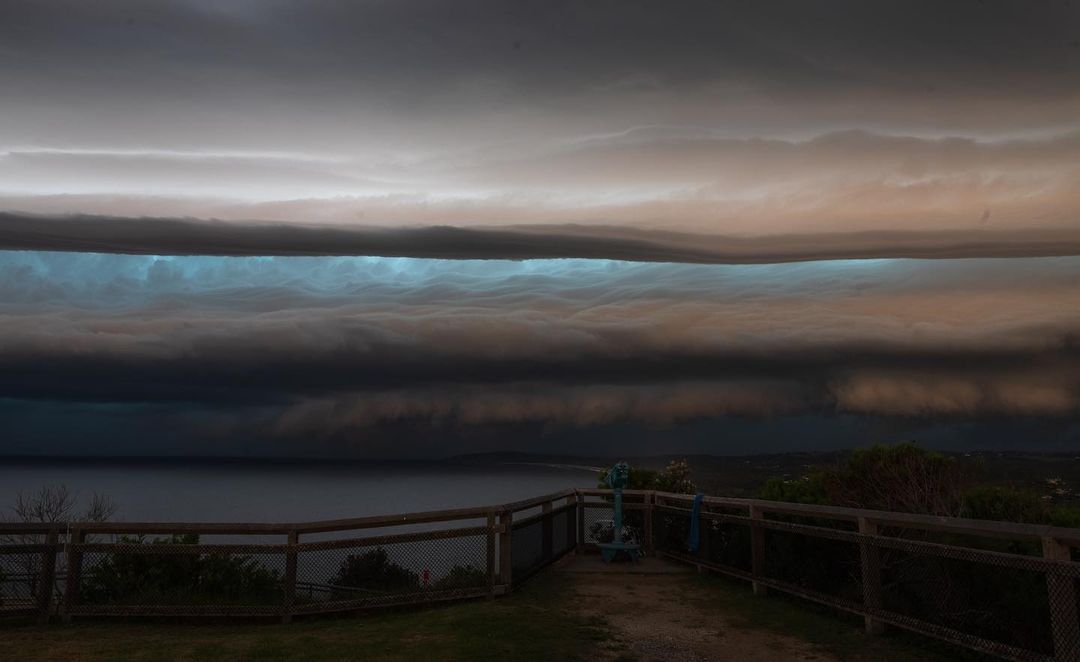 Images: An ominous shelf cloud announces the arrival of a thunderstorm in Byron Bay on Saturday, December 4th. Source: @blairdoering / Instagram
There were also plenty of thunderstorms in Queensland on the weekend, including the one that produced the following striking image at the Gold Coast on Saturday night.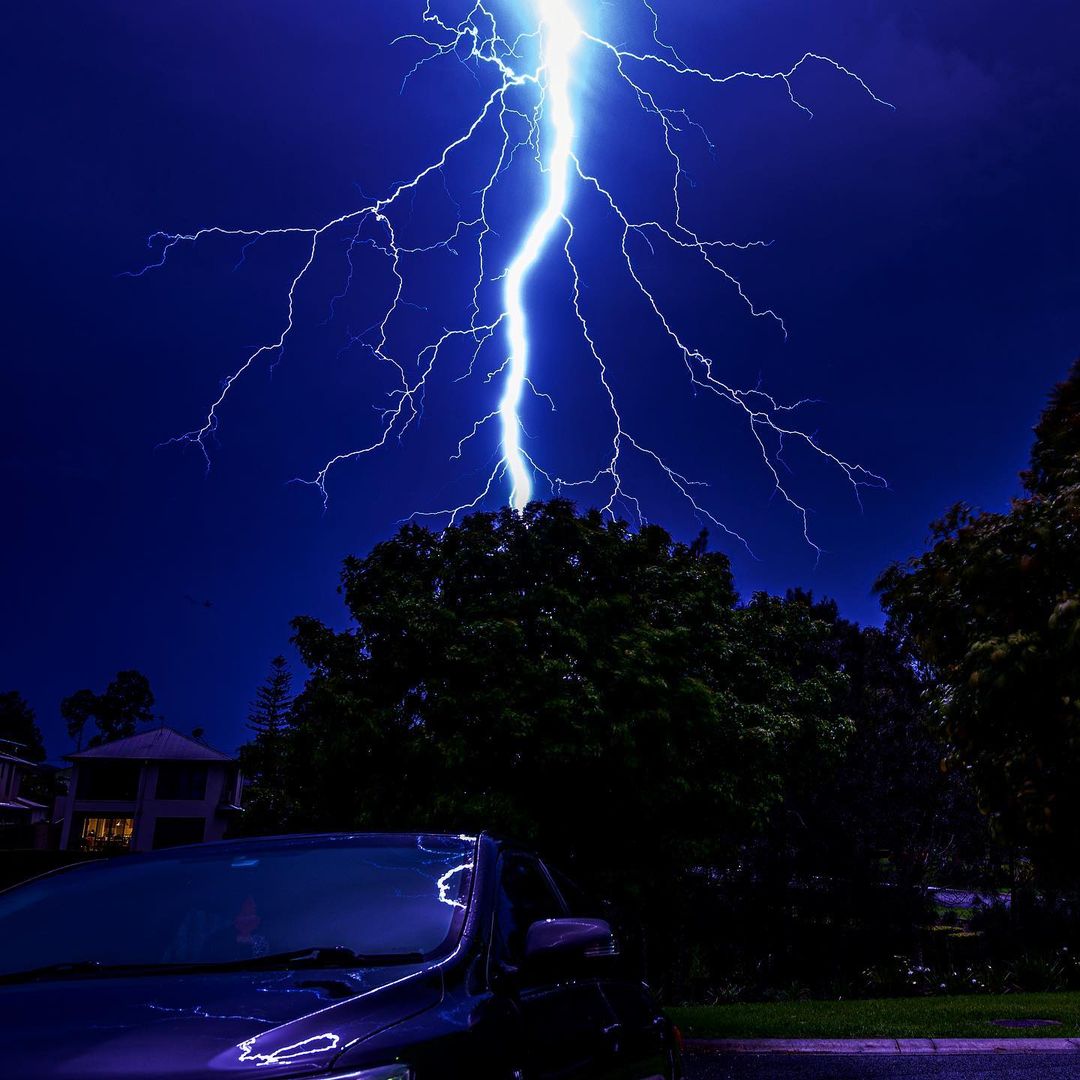 Image: Night time cloud-to-ground lightning strike at the Gold Coast, QLD, on Saturday, December 4th. Source: @ralphmayhew.photography / Instagram
Even after the storms had cleared, the sky continued to put on a captivating show. Those lucky enough to be in around Tregeagle in northeast NSW late on Saturday afternoon were treated to a rare display of lightning and a rainbow at the same time.
Image: Lightning. Rainbow. Sunset. It doesn't get much better than that. Source: @yesitsmorticia / Instagram
If you want to share a photo or video of the weather near your place, you can tag us on social media using #weatherzone or @weatherzone.
Note to media: You are welcome to republish text from the above news article as direct quotes from Weatherzone. When doing so, please reference
www.weatherzone.com.au
in the credit.