Anthony Sharwood, 30 Jun 2022, 6:37 AM UTC
Should I go to the snow this weekend?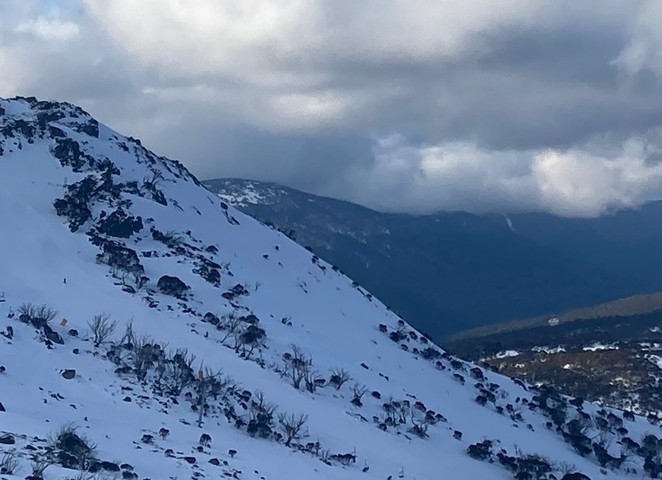 As we enter July, there are two ways of looking at the current season to date.
The first way is to say hey, there's up to a metre of snow on the ground – with an official Snowy Hydro reading of 101.2 cm at Spencers Creek in NSW as of Wednesday. That's a good indication of the depth up high at Perisher, Thredbo and Charlotte Pass. Meanwhile, snow depths at the higher Victorian resorts are in the 50-80 cm range, which is also not bad for the first week of July.
The other approach is the glass half empty view where you say, hmmm, Spencers Creek had 118.3 cm just two weeks ago, so the depth has declined a little. Also it's going to be super busy because it's now school holidays for private and public schools in both NSW and Victoria.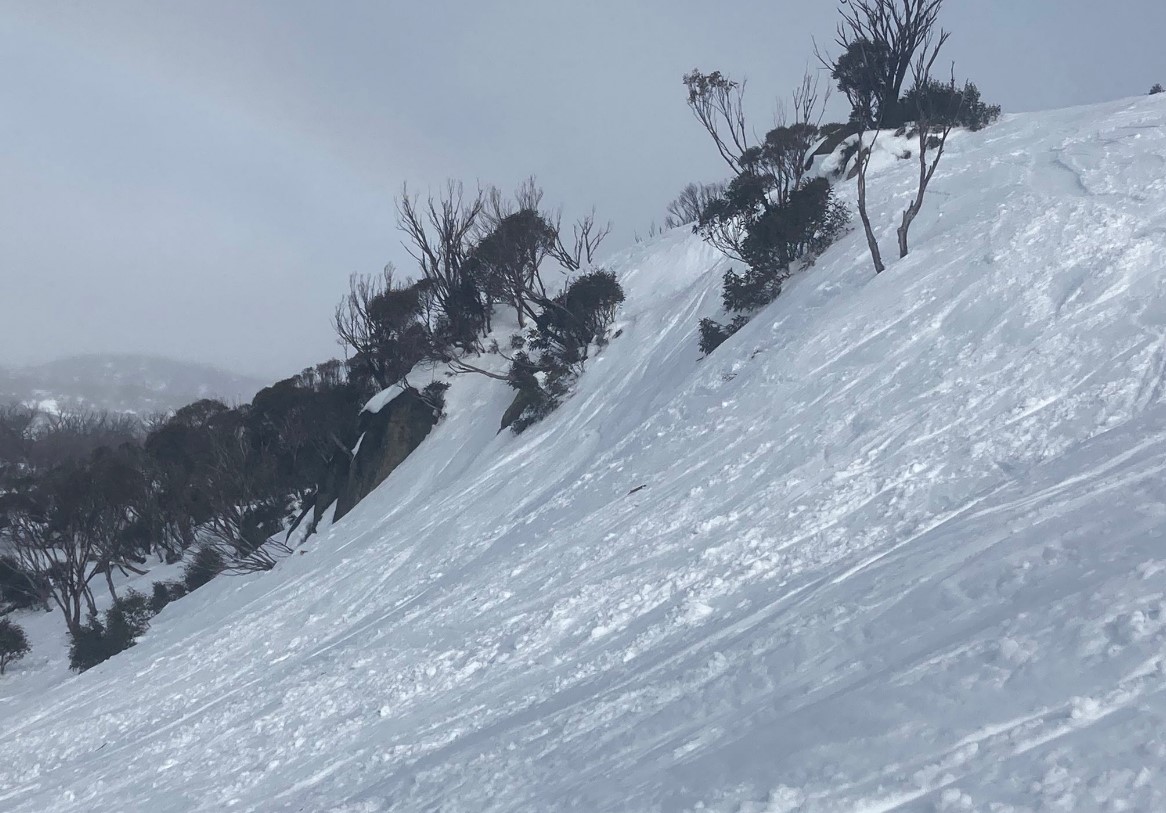 Image: A recent scene captured at Smiggin Holes, part of Perisher resort. Source: Author's pic.
Here at Weatherzone, we're upbeat kind of people, so we'll take the first view and say yep, go to the snow if you can. Don't expect pristine slopes to yourselves with no obstacles, but if you get up early and avoid the worst of the crowds, you'll get a decent slide in.
You may even get a dusting of fresh snow, which would freshen up the snow surface nicely after around 2-5 cm fell in the higher resorts on Wednesday night, as we predicted.
There's a slightly unusual weather pattern around on Friday which could deliver a few centimetres here and there to quite low levels in a southeasterly air flow. It's not your classic cold front – more an upper cold pool which will interact with a trough over the Alps.
Meanwhile here's our quick rundown of current conditions at the resorts: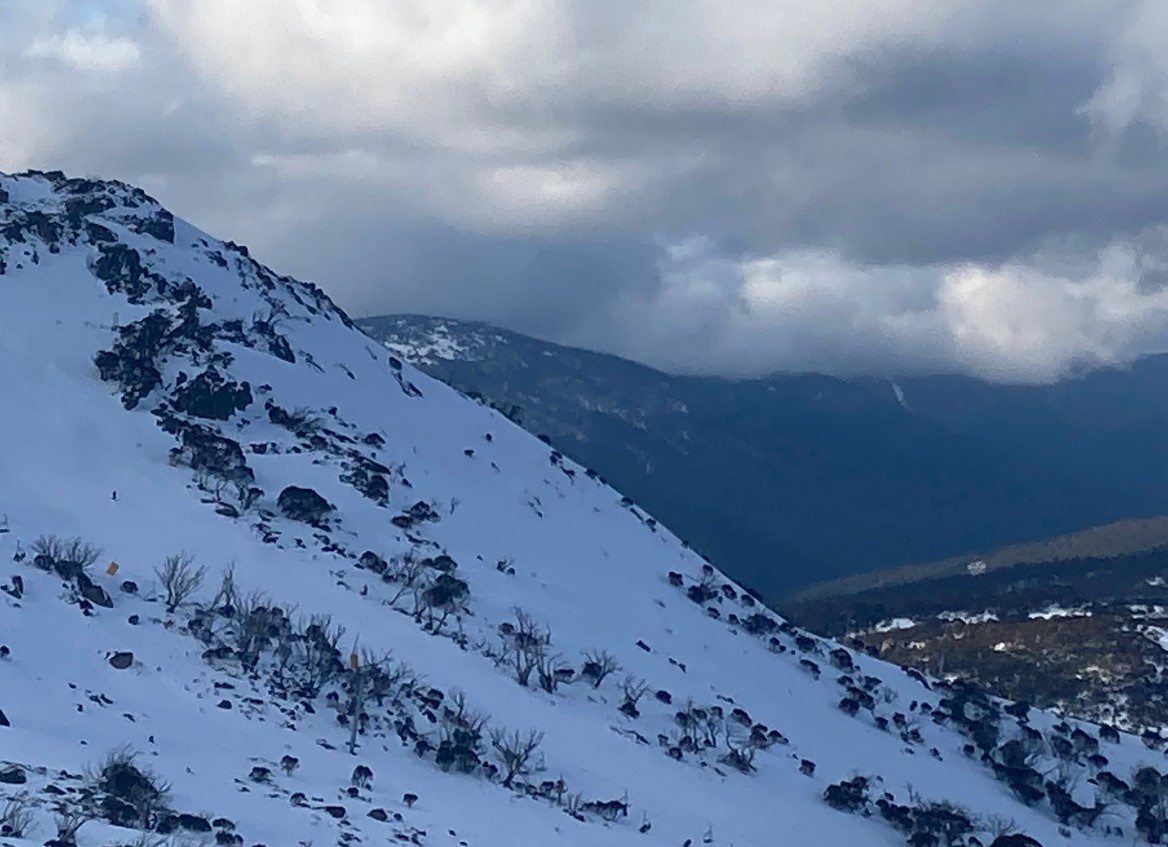 Image: The steep Kamikaze run on Mt Blue Cow at Perisher is not open yet, but most surrounding runs are. Soufce: Author's pic.
NSW
Perisher is running 37 of its 48 lifts as we write this story, but if the weekend turns out to be super busy, expect as many as 46 lifts – with only the North Perisher and Olympic T-Bars yet to crank up for season 2022. Those are always the last two lifts to open. More here.
Thredbo has 11 of its 14 lifts currently turning, with the big news being that Sponars T-Bar opened on Thursday. It requires the most snow of any Thredbo lift, so it's a sign that the cover is in overall decent shape, especially up high. More here.
Charlotte Pass has all five lifts running, and as we mentioned last week, was the first Aussie resort to achieve that. More here.
Lastly, a reminder that Selwyn Snow Resort will not open this season. It was devastated by fires in the Black Summer of 2019/20, and while resort management was hopeful of opening this season (and had even pre-sold tickets), facilities were not completed in time.
VICTORIA
Mt Hotham is looking the pick of the Victorian ski hills. It scored 6 cm of snow on Wednesday night, the most of any Australian resort. Hotham has a base of 76 cm and has all but one of its lifts running. The Orchard area opened this week, which adds a stack of terrain options and also relieves pressure on the busy Heavenly Valley chairlift. More here.
Gotcha, Keogh's and Orchard lifts are now spinning! 🎉🥳 pic.twitter.com/GRZeKEcnIW

— Hotham (@_hotham) June 29, 2022
Mt Baw Baw has the advantage of being the closest resort to Melbourne, but the disadvantage of being Australia's lowest snow resort overall. It has just two of its lifts running and is desperate for a fresh top-up of natural snow. More here.
Mt Buller has taken a bit of a hit from some drizzly rain midweek, but still has a base of 57 cm, which is enough to enable 17 of its 21 lifts to be spinning. More here.
Falls Creek has a base of 75 cm, and like last week, it has all but one of its lifts running. More here.
A #magical day ahead at #FallsCreek. 🙌 Enjoy it! pic.twitter.com/vbquDF7LDl

— Falls Creek Official (@fallsaustralia) June 27, 2022
TASMANIA
Skiing at Mt Mawson and Ben Lomond is officially on hold, with insufficient snow at present.
As for the weather in NSW and Victoria this weekend, it should be a reasonably comfortable couple of days out on the slopes. Winds will be moderate to fresh out of the southeast, which is a slightly unusual direction, and it'll mean the wind is not blowing directly in your face on most chairlifts.
Not a whole lot of fresh snow is on the cards – give or take the chance of light falls on Friday – though there are early indications of a moderate fall towards the end of next week. As always, we invite you to check the Weatherzone snow page for the latest info and forecasts.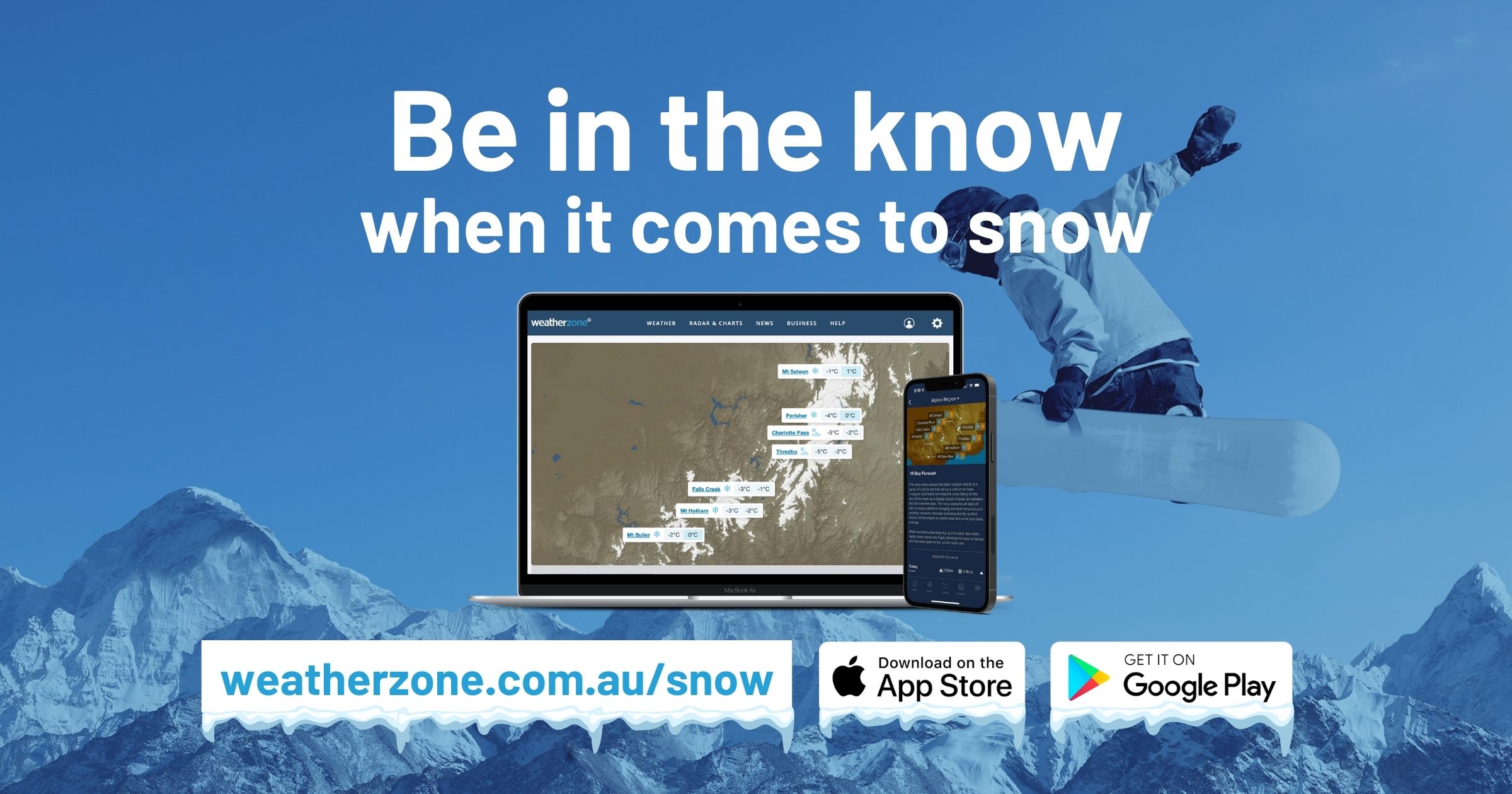 Note to media: You are welcome to republish text from the above news article as direct quotes from Weatherzone. When doing so, please reference
www.weatherzone.com.au
in the credit.