Anthony Sharwood, 23 Jun 2022, 5:54 AM UTC
Should I go to the snow this weekend?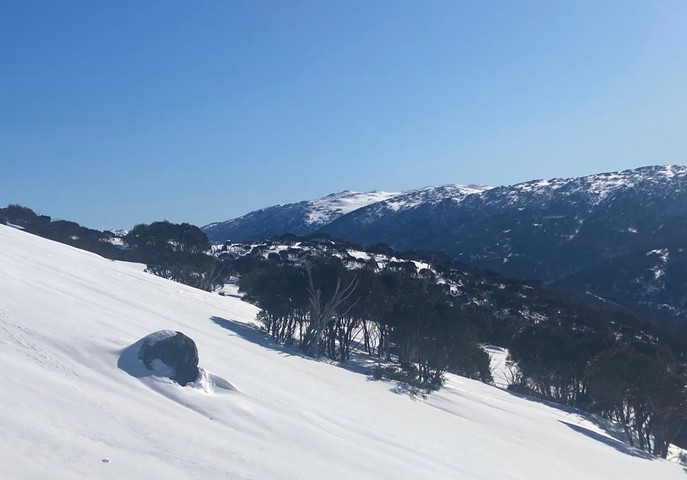 When Australian ski resorts use the words "wintry mix" in their snow reports, it's usually a euphemism for rain mixed with sleet and if you're lucky, a bit of snow.
Well, between Thursday evening and the end of the coming weekend, we are definitely in for a wintry mix in the mountains.
The good news is that Sunday should see a reasonable snowfall, so the precipitation that falls then will definitely be more "wintry" and less "mix". Before then, expect a bit of everything. Also expect strong winds, especially on Friday and Sunday.
All in all, it'll be a weekend for those who don't mind rugging up against the elements. It won't be the greatest weekend of the season, but with a good base still in place from the early June snowfalls, it'll still be well worth a slide, especially for NSW skiers and boarders – Vic school holidays start this weekend so expect some crowds at the Vic resorts.
Let's whip around the states:
NSW
The NSW resorts saw a little rain at lower elevations and some fresh snow up high this week. They're all still reporting a depth of 118.3 cm (the last Snowy Hydro Spencers Creek reading taken on June 15) though in all likelihood, they've lost a good 20 cm or so since then.
Perisher has been running 27 lifts this week in all four resort areas (Blue Cow, Guthega, Smiggins and Perisher) with more looking set to open this weekend, as local folk report trails being groomed around the Interceptor Chairlift.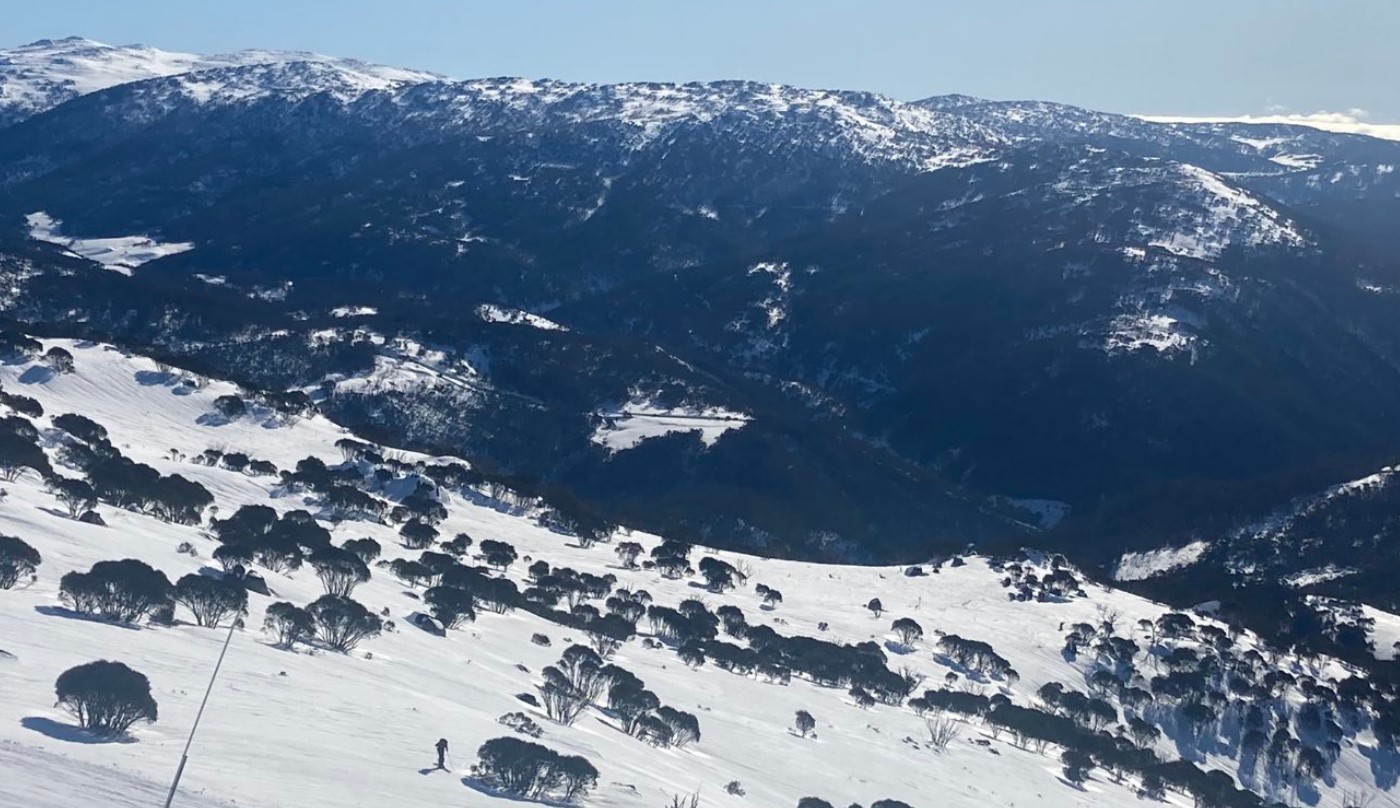 Image: The slopes of Outer Limits run on Mt Blue Cow at Perisher, snapped last weekend by your intrepid reporter.
Thredbo has been running up to eight lifts this week depending on the wind. Its chairlifts can be susceptible to wind closures, so it'll definitely pay to keep an eye on the snow report over the weekend.
Without much fanfare, Charlotte Pass has become the first Aussie ski hill to be fully operational this season, with all five lifts spinning.
Lastly, a reminder that Selwyn Snow Resort will not open this season. It was devastated by fires in the Black Summer of 2019/20, and while resort management was hopeful of opening this season (and had even pre-sold tickets), facilities were not completed in time.
VICTORIA
The lower Victorian resorts have suffered this week, especially Mt Baw Baw, where the average snow depth is down from 55 cm last week to 25 cm after two rain events. They're currently running just two of seven lifts, but this will hopefully improve after Sunday's snowfalls.
Mt Buller has also taken a hit and is now claiming an average natural snow depth (in non-snowmaking areas) of 63 cm. Fourteen lifts are spinning, and this number may drop off by Saturday before possibly increasing again by Monday.
Falls Creek is in better shape with all but one of its lifts (the International Poma) running. When International opens, you know that the hill is looking good, and that may well be the case by Monday, depending how much snow Sunday brings.
Hotham has been running seven of its lifts all week, with local rumours that the Gotcha/Keoghs/Orchard side of the mountain could open for the school holidays. You'll have to check the snow report to find out.
#Sunrise views from #Hotham. The drift T-Bar & Summit Terrain Park now open for Winter 2022. 🙌 pic.twitter.com/T6X6xCRAb7

— Hotham (@_hotham) June 18, 2022
TASMANIA
The club-run ski field of Mt Mawson near Hobart is set to open its rope tows this weekend, although it has been hit pretty hard by rain this week and the 30 cm snow base has probably taken a pretty heavy hit since the website's most recent update on Tuesday. Keep checking the site to be sure it will open.
As for Ben Lomond near Launceston, the website of Tasmania's only commercial ski resort sadly reports: "The snow we had last week has washed away and we are only left with patches of snow. No lifts will be operating this coming weekend 24-27th unless significant snow comes."
Here's hoping that the coming snow on Sunday is indeed significant. Be sure to check the Weatherzone snow page regularly for updates. At this stage, we're tipping 5 to 10 cm of fresh stuff, but there is always the chance of a little more.
We've also got our eye on a system due around Thursday next week which has some solid snow potential for both Tasmania and the mainland.
Note to media: You are welcome to republish text from the above news article as direct quotes from Weatherzone. When doing so, please reference
www.weatherzone.com.au
in the credit.