Ben Domensino, 17 Oct 2018, 3:35 AM UTC
Royal storms not unwelcome in Dubbo
Rain and thunderstorms that disrupted Meghan and Harry's royal visit to Dubbo on Wednesday weren't all bad news.
A mass of thunderstorms sweeping over the Central West Slopes and Plains of NSW on Wednesday seemed to gravitate towards Dubbo in the early afternoon. These storms disrupted one of the town's most highly anticipated events in recent memory - a visit by the Duke and Duchess of Sussex, Harry and Meghan.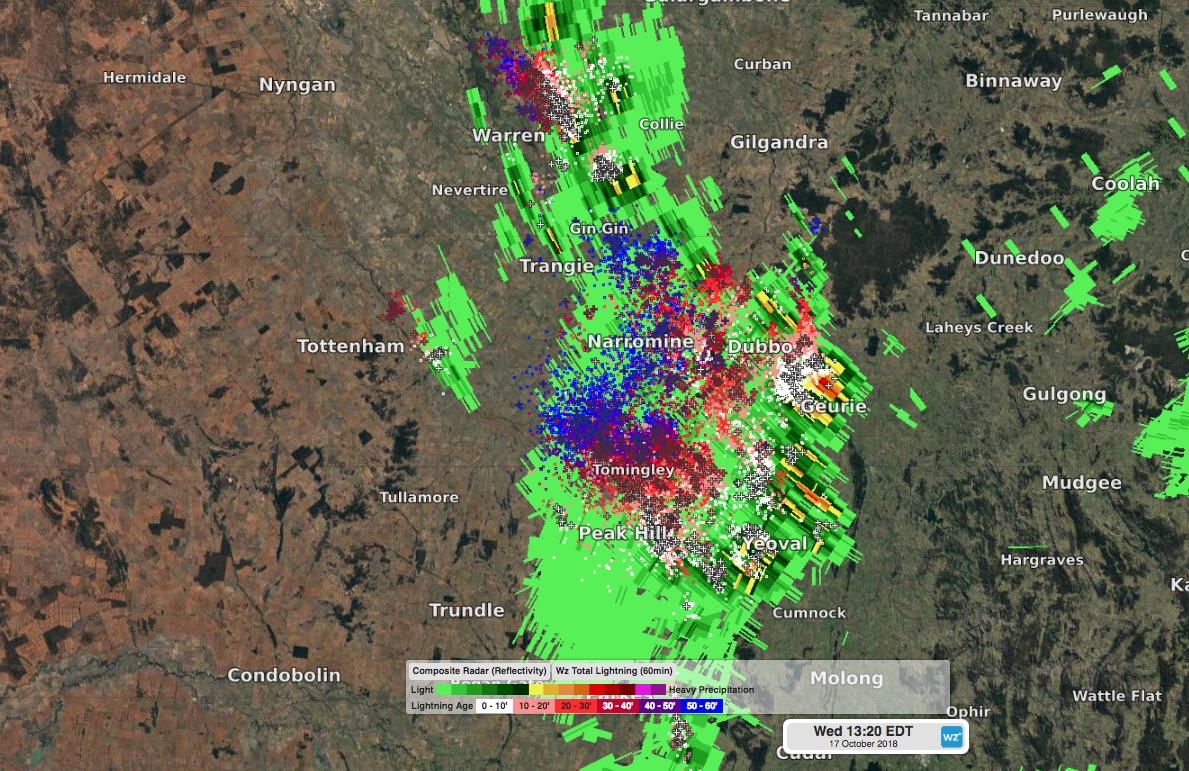 But while rain may have dampened proceedings during the royal visit to the country, it's probably the best present Meghan and Harry could have brought with them while visiting the drought-affected city.
Prior to October, Dubbo had only received 118mm of rain during the first nine months of 2018. This was their driest January to September period on record, with data stretching back to 1870.
As of 2pm on Wednesday, Dubbo had already received 78mm so far during October, making this its wettest calendar month in a year and the second wettest October since 2005.
Fortunately, Wednesday's storms didn't bring severe weather or frequent lightning strikes to Dubbo. However, more intense weather wasn't too far away. A private weather station at Tomingley, about 50km to the southwest of Dubbo, received 19mm of rain in 10 minutes early on Wednesday afternoon.
One of the more noticable effects of the storm in Dubbo was a 10 degree temperature drop in less than an hour shorly after midday.
On a day where a visiting duke and duchess brought joy to the crowds in Dubbo, welcome rain also gave the city's residents and farmers something to smile about.
Note to media: You are welcome to republish text from the above news article as direct quotes from Weatherzone. When doing so, please reference
www.weatherzone.com.au
in the credit.