Ben Domensino, 16 Oct 2018, 2:48 AM UTC
Roll cloud and mammatus on show in southern Australia
Rain, thunderstorms and odd clouds have swept across South Australia and Victoria during the last 24 hours.
The passage of a low pressure system and cold front brought the best rain in a couple of months and wind gusts above 100km/h to parts of South Australia on Monday. Once this rain had cleared, a roll cloud was spotted in Goolwa, near Victor Harbour, as the sun was sinking towards the horizon on Monday evening.

Image: Roll cloud over Goolwa, SA on Monday. Photo - Alexander and Jeremy
This thin tube-like cloud is called a volutus cloud, which is a new term that was only added to the World Meteorological Organization's International Cloud Atlas in 2017.
The roll cloud formed on the back edge of a broader cloud mass that was producing thunderstorms near the South Australia-Victoria border at the time. As this cloud moved further east, showers and thunderstorms swept across western Victoria on Monday night. A rain gauge at Mount William collected 8mm of rain from these storms, which was its second heaviest fall so far this spring.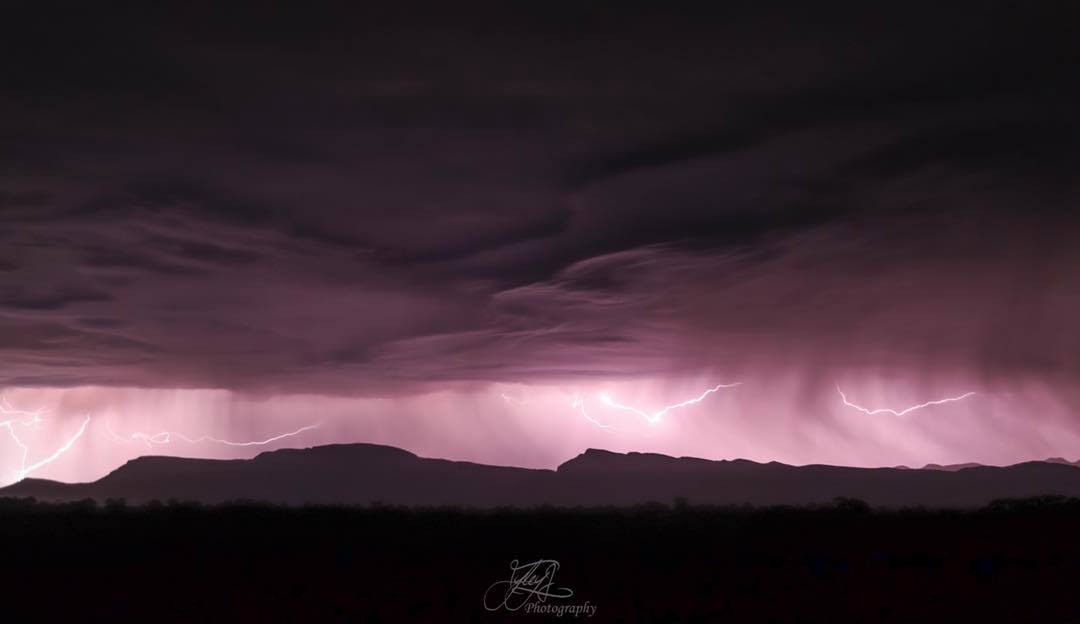 Image: Storms over Mt William, Vic on Monday night. Photo: Alyce Jessica.
Following Monday night's rain, some areas of southern Victoria were treated to a rare spectacle of mammatus clouds early on Tuesday morning. These pouch-like clouds sometimes occur when cold air sinking through the atmosphere dips below the base of a cloud, which can happen in the wake of storms.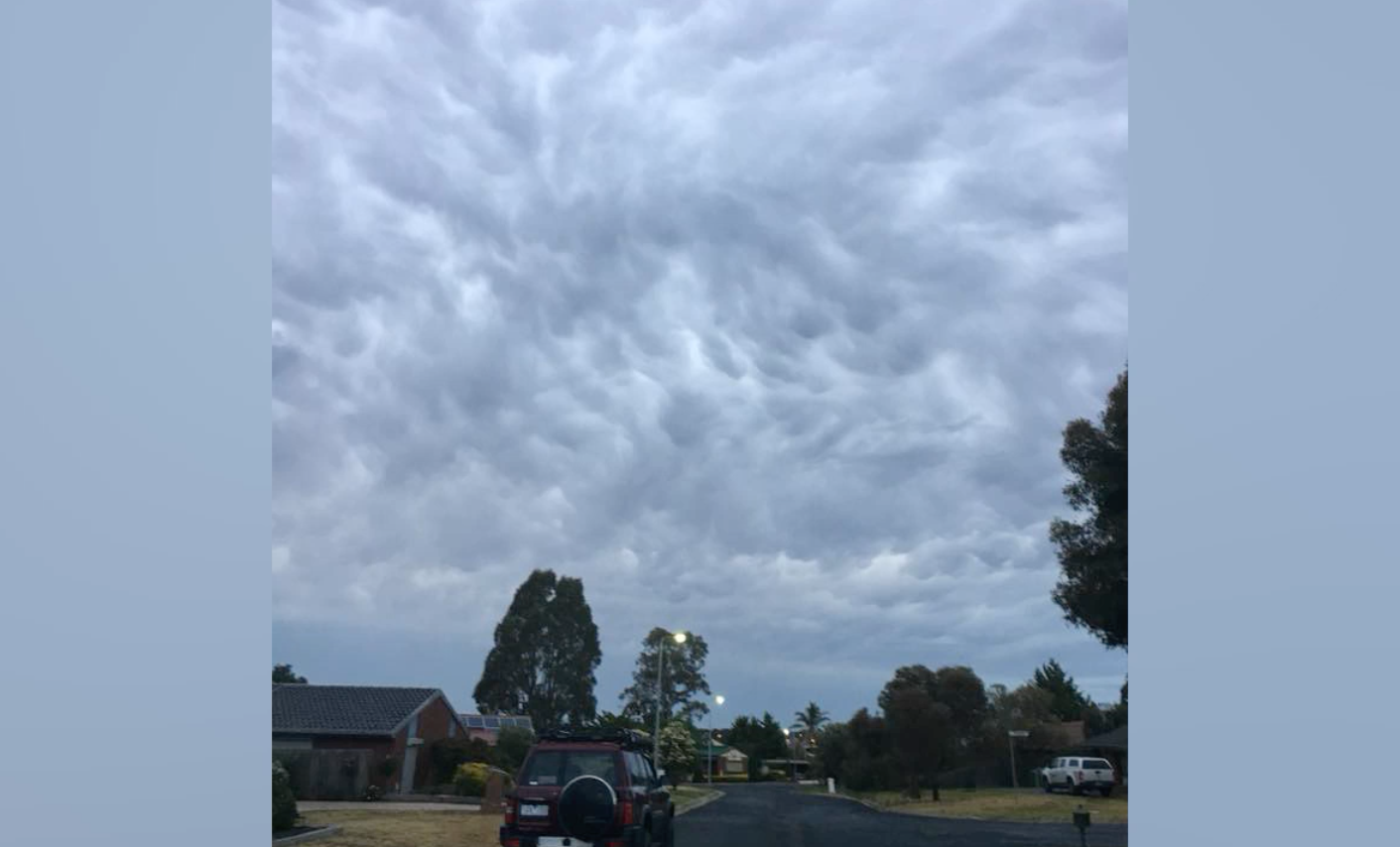 Image: Mammatus clouds over Bacchus Marsh on Tuesday morning. Photo: Barry Cook
The low and front will move further east during the next couple of days, causing showers and storms to spread across Victoria and NSW, with showers also affecting Tasmania. A trough extending further north will also produce storms in Queensland, the NT and WA on Wednesday. These systems will no doubt cause some more interesting clouds, so keep an eye out and your camera handy.
Note to media: You are welcome to republish text from the above news article as direct quotes from Weatherzone. When doing so, please reference
www.weatherzone.com.au
in the credit.