Anthony Sharwood, 25 Mar 2022, 12:36 AM UTC
Record dry spell continues in western Tasmania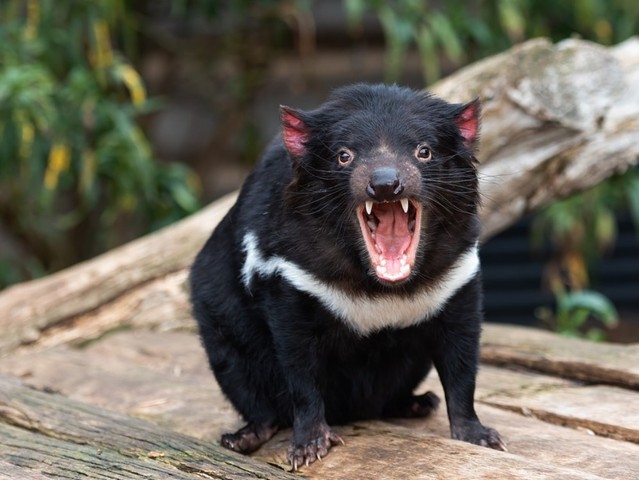 While relentless rain drenches Australia's east coast, spare a part for a corner of the country which has been extremely dry by its usually soggy standards.
Western Tasmania is Australia's wettest region outside the tropics. For example:
Mount Read, an 1123 m peak near Zeehan in Tasmania's west, has an annual average rainfall of 3700.2 mm.
That's more than Innisfail in far north Queensland which receives 3547.7 mm annually on average.
Western Tassie usually receives heavy rainfall year-round, due to moisture-laden Southern Ocean weather systems slamming its coastline and nearby ranges. These systems circulate the globe from east to west in the region sailors call the "roaring forties", unimpeded by any landmass for thousands of kilometres.
But the last few months have been exceptionally dry. The warmer months are the slightly drier time of year in western Tassie, but this summer was something else.
Check out the Bureau of Meteorology's Australian rainfall deficiency map for the summer of 2021/22. As you can see from the image below, the far SW corner of Tassie had its lowest rainfall on record. Most of the western third of the state was not far behind.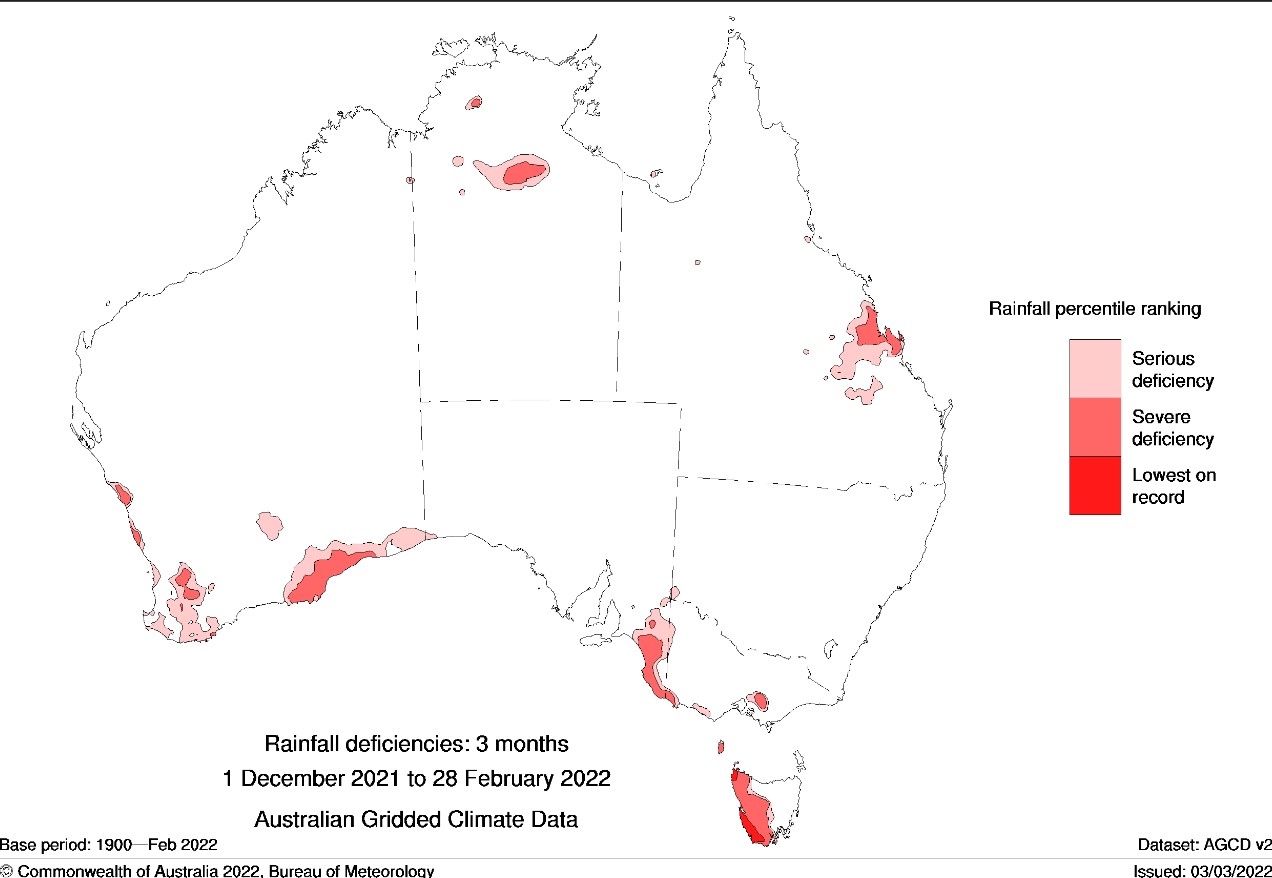 Image: King Island and parts of SE South Australia also had a dry summer for similar reasons. Source: BoM.
In the Bureau of Meteorology's seasonal summary of the Tasmanian summer of 2021-22, it noted that:
It was the fourth driest and fifth warmest on record in 122 years of record.
Summer rainfall was 42% below average for Tasmania overall and the driest since 1980-81.
Most of western Tasmania had summer totals in the driest 10% of records.
We thought we'd illustrate the dryness further with some graphs from the Weatherzone site. These are a great way to take a quick snapshot of recent rainfall in your nearest town or suburb.
Firstly, here's Strahan, the well-known coastal town about halfway up Tassie's west coast. Strahan is wet. It receives 1533.6 mm annually. Summer is the drier time of year, but the last few months have been extra dry.
Indeed nearby Lake Margaret Power Station had its driest summer in 76 years of records.

Now here's the data for Scott's Peak Dam in the state's southwest. Similar story.

The state's northwest was dry too. Below is the data for Smithton, which is actually the westernmost town on Tasmania north, or Bass Strait, coast.
Summers tend to be much drier in Tassie's NW corner than the remote SW corner. Even so, this summer was significantly drier than usual. Indeed King Island Airport had its driest summer in 47 years of records.

Key question: Why the dry?
Weatherzone meteorologist Joel Pippard has a quick explanation:
"La Niña has a strong correlation with a Positive Southern Annular Mode, which typically increases the amount of high pressure near Australia and keeps cold fronts further south. While this increases the rain over the east coast in summer, it decreases rainfall over western TAS.
"This summer has had a nearly continuous spell of a Positive SAM, apart from a few days in early February."
You can see the effects of a positive SAM depicted well in the BoM graphic below.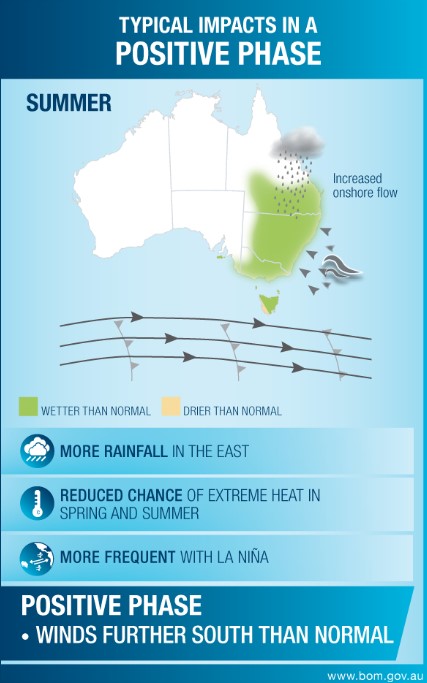 For the record, Hobart and Launceston and other parts of eastern Tasmania also had reasonably dry summers. For example Hobart's summer rainfall was 71% of the long-term average.
There was one extreme rainfall event in Tasmania over summer, when the rural locality of Gray (population about 70) in the state's northeast recorded 281.8 mm in a day on January 7. But that event was an outlier in what has been a fairly prolonged dry spell over much of the state.
In terms of current weather, most of Tasmania looks to remain dry for the next few days until at least the start of the new week.
Note to media: You are welcome to republish text from the above news article as direct quotes from Weatherzone. When doing so, please reference
www.weatherzone.com.au
in the credit.