Joel Pippard, 27 Sep 2020, 1:50 AM UTC
Record-breaking freeze in Queensland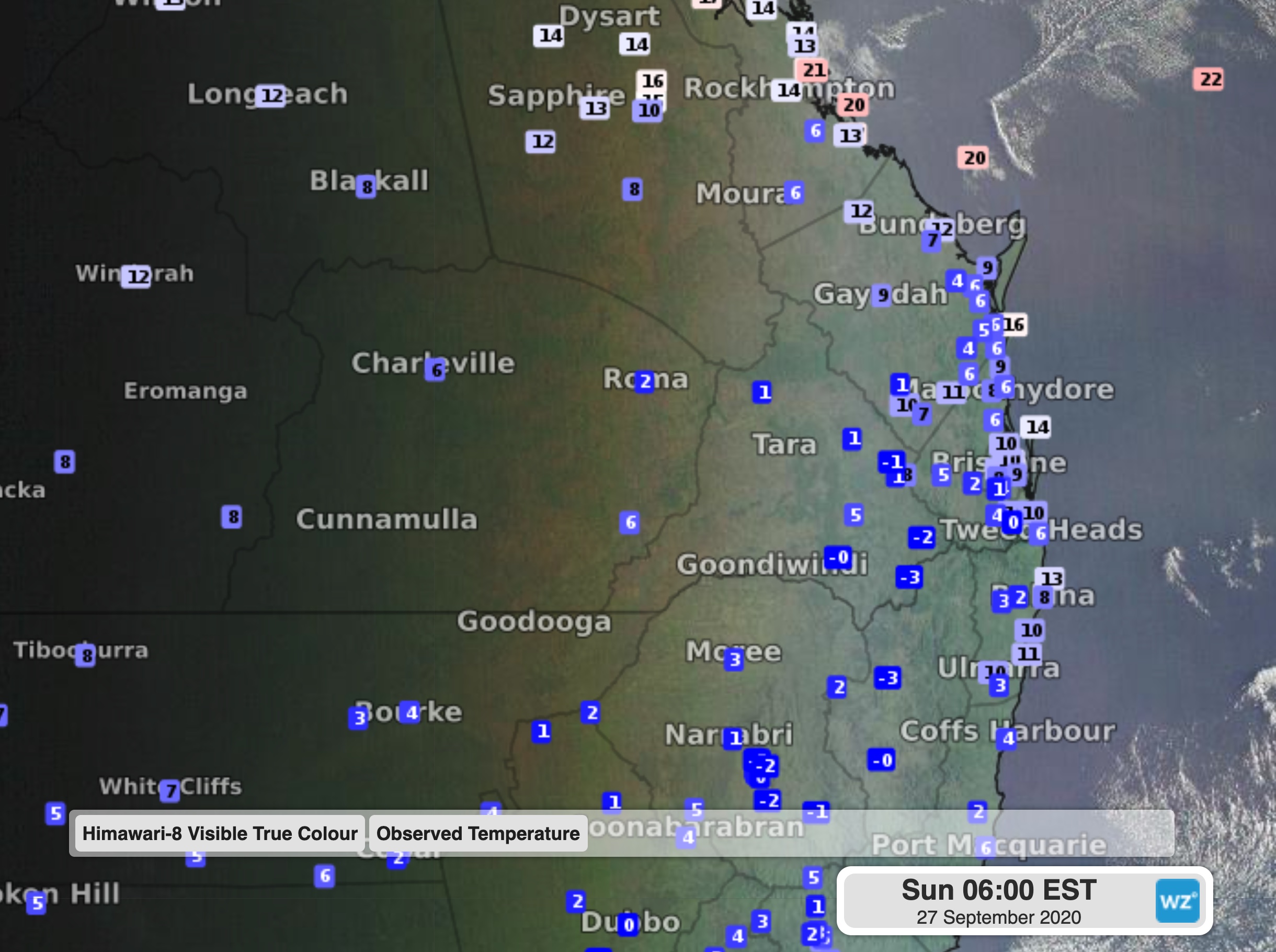 Much of southern Queensland has woken up to a very chilly start, with temperatures not seen this late in spring in several decades.
Applethorpe fell to a mind-numbing -3.8 degrees this morning. This is the coldest temperature recorded in all of Queensland this late in spring since 1984.
Oakey also plunged into freezing territory, recording -2.1 degrees this morning, its coldest temperature this late in spring in 36 years. Likewise, Warwick hit -2.1 degrees, its coldest late spring temperature in 26 years of records.
The chill was also felt as far east as the beaches, with the Gold Coast recording its coldest late spring temperature in 28 years of records and its 2nd coldest of all spring on record, dropping down to 8.0 degrees. Brisbane Airport also followed suit, dropping to a brisk 7.0 degrees, its coldest temperature this late in spring in 26 years.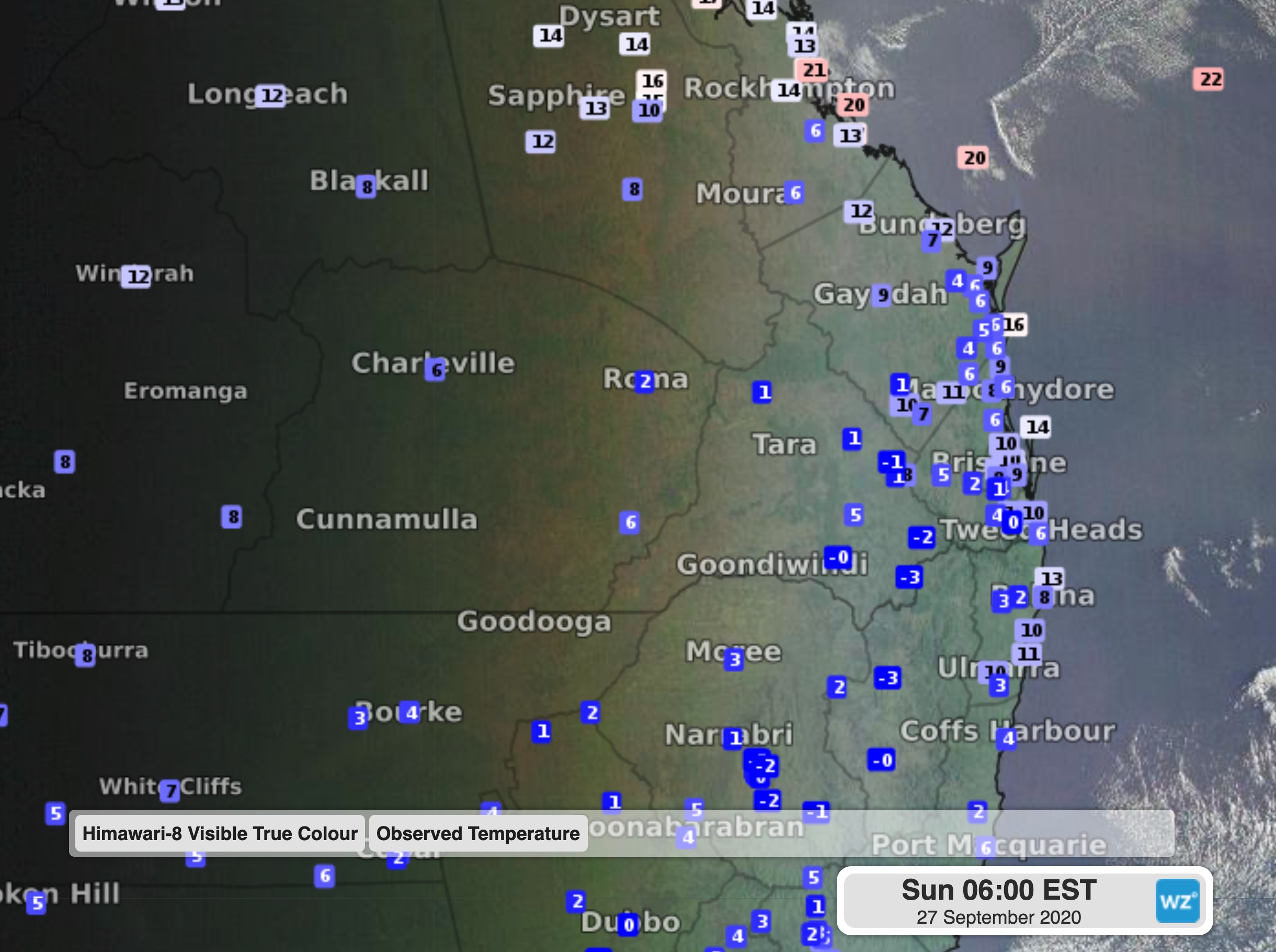 Image: Very chilly temperatures over Queensland this morning
The big freeze was brought on by cold and bone-dry air lingering over the region. At 11:20am, Brisbane Airport's humidity was only 9%, despite having warmed up to 22 degrees, representing a dew-point temperature of -12.5 degrees.
While the dry air will linger over inland parts, daily seabreezes this week will help raise humidity, and therefore morning temperatures each day this week.
Note to media: You are welcome to republish text from the above news article as direct quotes from Weatherzone. When doing so, please reference
www.weatherzone.com.au
in the credit.