Anthony Sharwood, 08 Apr 2022, 1:04 AM UTC
Rain in ALL NSW forecast districts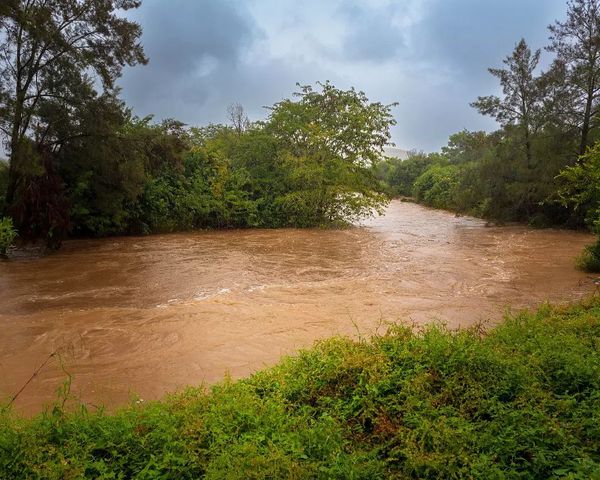 With all the focus on Sydney and nearby areas, it's worth noting that this week's NSW rain has been a very widespread event.
Indeed in the 24 hours to 9 am Friday, rain was recorded in every single one of the 17 official Bureau of Meteorology NSW forecast districts (which for the record include the ACT).
It's not often you'll see this. Typically, one weather system is not large enough to deliver rain to all districts in a state which is approximately one-and-a-half times the size of France.
Even when you have two simultaneous active systems (such as a front moving in from the west and a low causing rain the east), it's unlikely that at least one weather station in every single district will record rain.
But that's what happened overnight.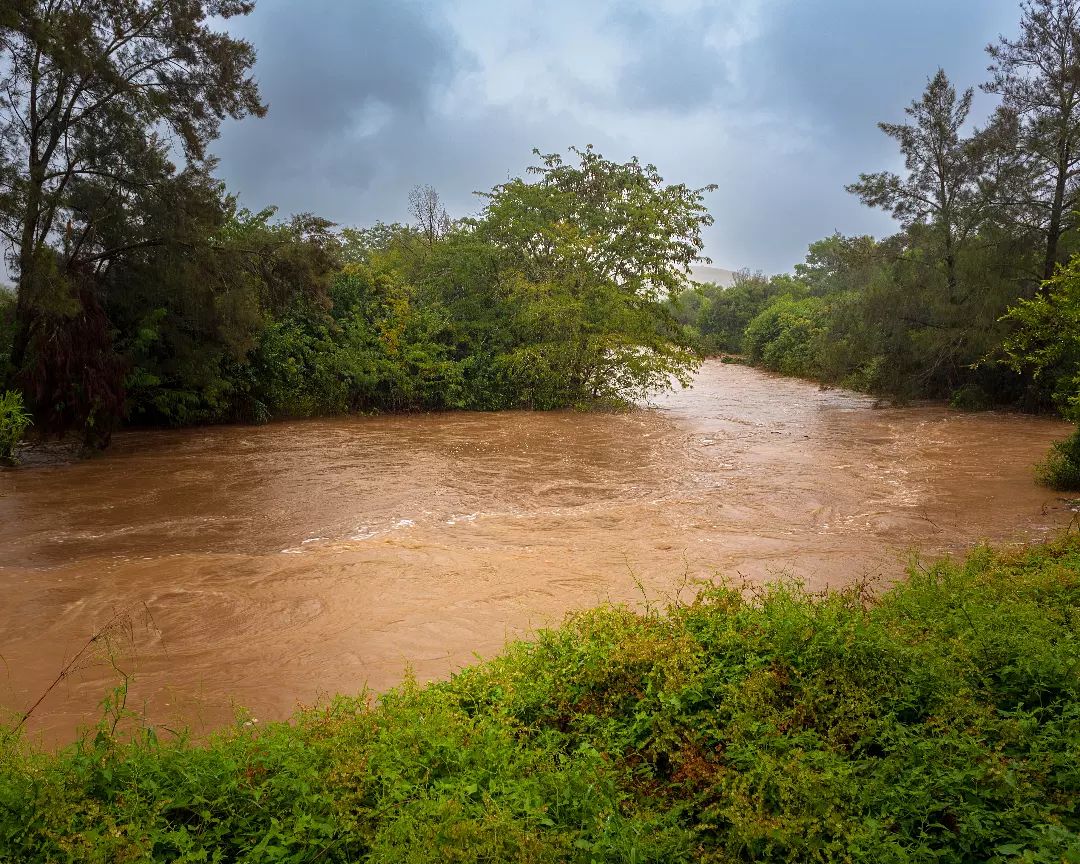 Image: Stonequarry Ck near Picton, just SW of Sydney, on Thursday April 7. Image: @stephenhirwin vis Instagram.
Rain was obviously heaviest on the coast and nearby ranges, with readings topping 50 mm in parts of the Illawarra, Hunter and Sydney metro districts. But lighter falls were also recorded out west, including:
Mt Hope (Lower Western, 2.8 mm)
Brewarrina (Upper Western, 35 mm)
Why was rain so widespread?
As Weatherzone meteorologist Joel Pippard explains, "The upper level low is situated over the southern inland of NSW, with an upper trough extending through the north and into Queensland".
You can see both features clearly in the Friday morning synoptic chart below. The combination of the two troughs created perfect conditions for a good statewide soaking (although it should be mentioned that the westernmost parts of the Upper and Lower Western districts missed out entirely).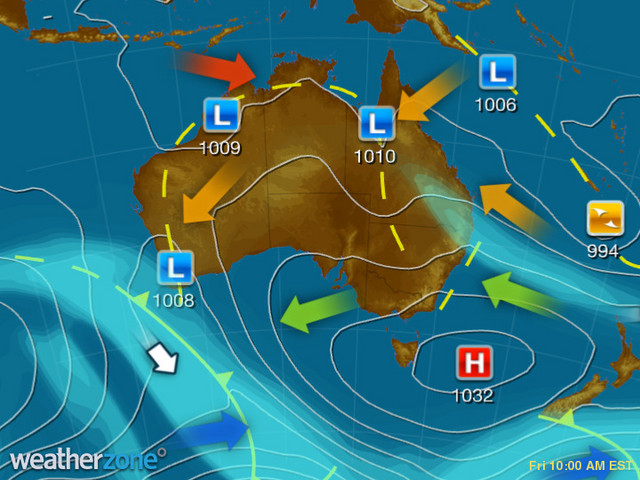 What's ahead for today and the weekend?
As we write this story on Friday morning, the heaviest showers are concentrated in southern and central parts of New South Wales, which you can see on this radar image taken just before 11 am.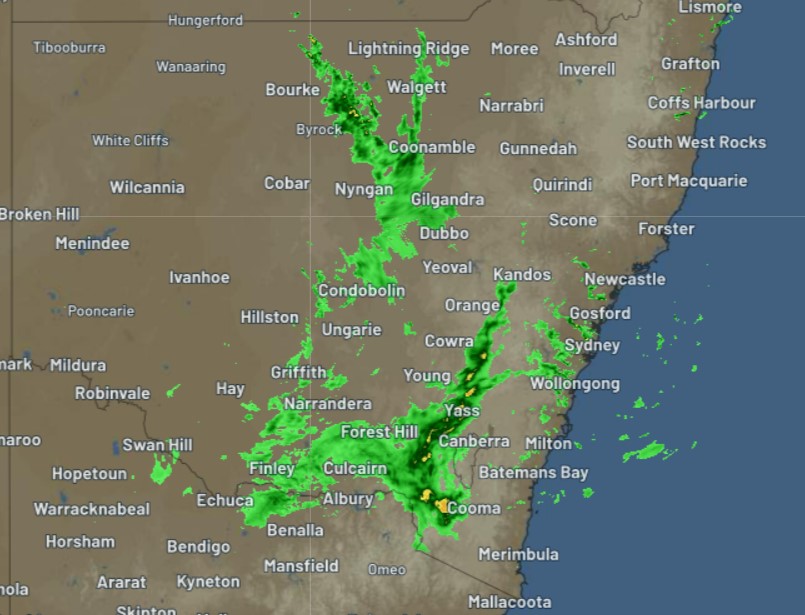 Showers will continue in those districts today, gradually dissipating over the weekend. A few showers will stick around in virtually all coastal districts throughout the weekend, with the exception of the far south coast which may just sneak in a rare dry day on Sunday.
Meanwhile, numerous flood watches remain in place for NSW rivers. Please check the latest on our warnings page here.
Note to media: You are welcome to republish text from the above news article as direct quotes from Weatherzone. When doing so, please reference
www.weatherzone.com.au
in the credit.