Andrew Schmidt, 02 Jul 2022, 8:20 AM UTC
Rain deluges smash Illawarra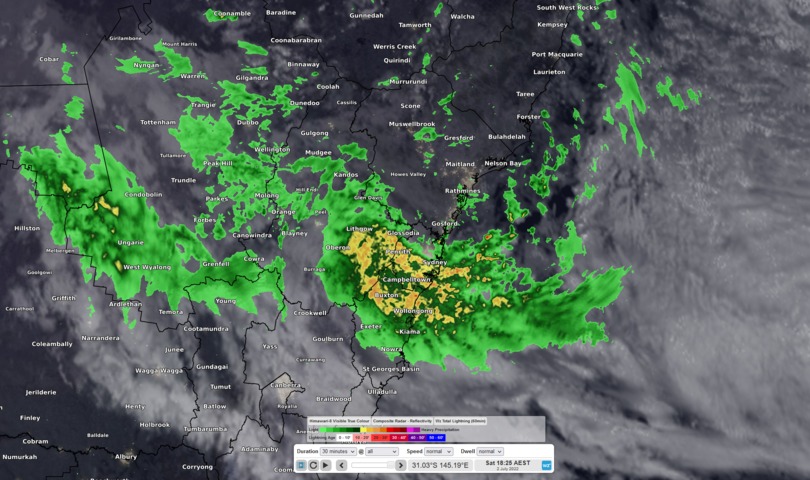 Over 100mm of rain has already been dumped over Illawarra, as the wet weather settles in for days to come.
A coastal trough lingering off the east coast and a deepening low pressure system is drawing intense moisture into eastern Australia, with areas around Illawarra expecting the worst of the rain.
To say that some July's rainfall averages have been surpassed is an understatement. Just two days into the month, and in the 24 hours to 9am today, Shellharbour (NSW) had reported 3.2x its average July rainfall, with a staggering 193mm falling into the rain gauge. Other nearby locations included:
Albion Park: 172mm – 3.1x its monthly average

Beaumont: 161mm – 1.6x average

Nowra: 126mm – 1.9x average
Are we getting close to the end of this event?
Unfortunately, this is just the beginning. The rain will shift slightly north tomorrow, with 100-150mm expected around Sydney over the next 24 hours and 100-200mm forecast for Illawarra, which has already copped a significant drenching.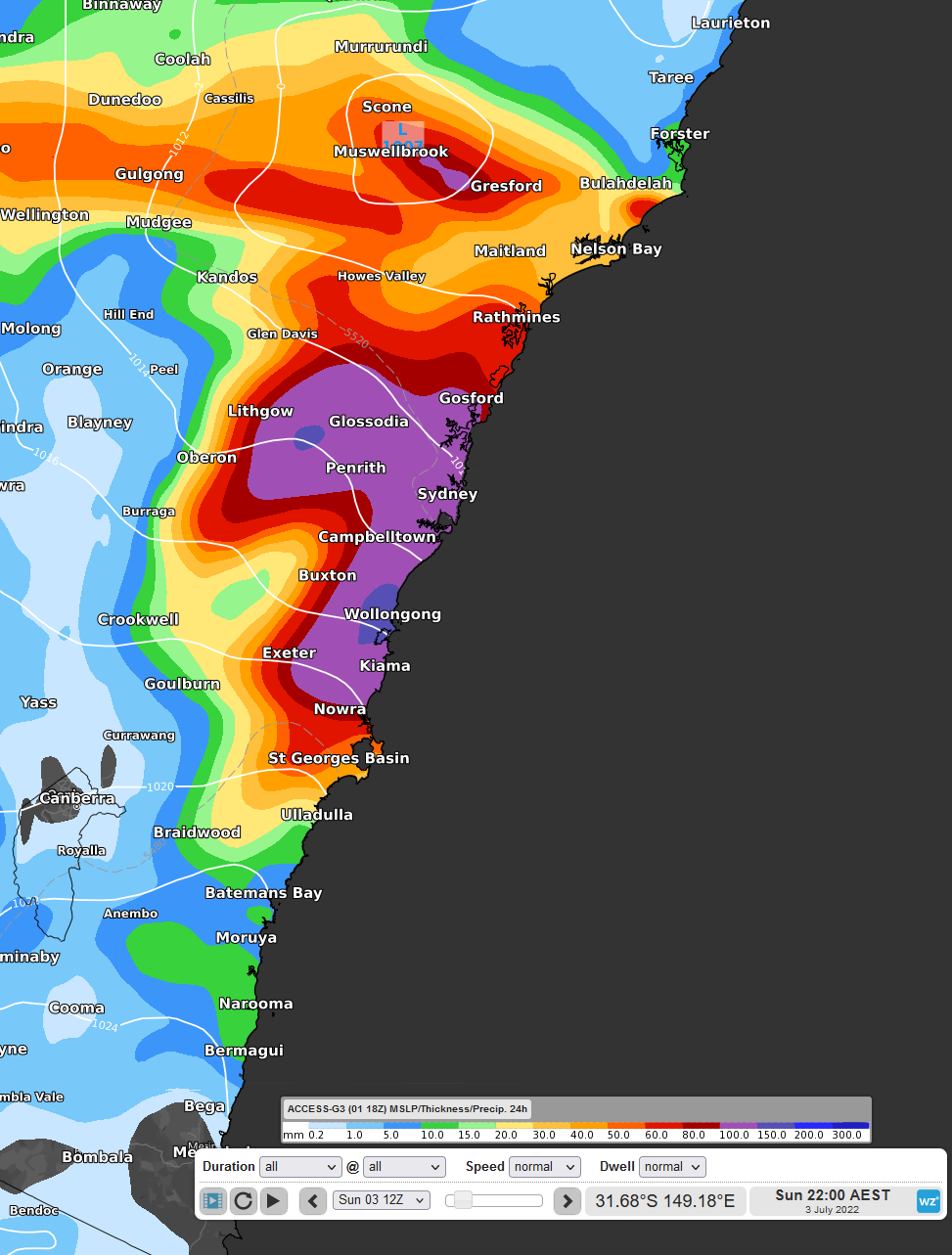 24-hr rainfall to 10pm Sunday using ACC-G model
Tomorrow, we can see that the rain is still very concentrated over Sydney and the Illawarra area, with cities further north starting to see increased rainfall.
The continual downpour over the same areas is leading to oversaturation, increasing water runoff and bringing the risk of major flooding.
When should this all start to ease?
Even after the wet weekend, the very slow-moving trough and low will see Monday receiving yet another 100-200mm over 24 hours.
Tuesday, while still looking very showery will be much less intense as the trough and low pressure shift further east. A high should then build, settling the weather by the middle to end of next week.
Note to media: You are welcome to republish text from the above news article as direct quotes from Weatherzone. When doing so, please reference
www.weatherzone.com.au
in the credit.