Andrew Schmidt, 15 May 2022, 4:02 AM UTC
Rain band to return to Western Australia
Parts of WA's Pilbara region are set to receive another drenching, only days after receiving unseasonable May rainfall.
The Pilbara region is again at the centre of attention, with more rain and storms expected for the area on Tuesday and Wednesday. WA's interior should also see its fair share of wet weather, with several models agreeing that the rain will push further inland, although rainfall amounts do differ.
Similar to the setup we talked about in our previous article, a trough and an associated cloud band will draw tropical moisture into the state. Simultaneously, we will also see a low-pressure trough push in from the southwest, bringing showers and possible storms to even more of WA.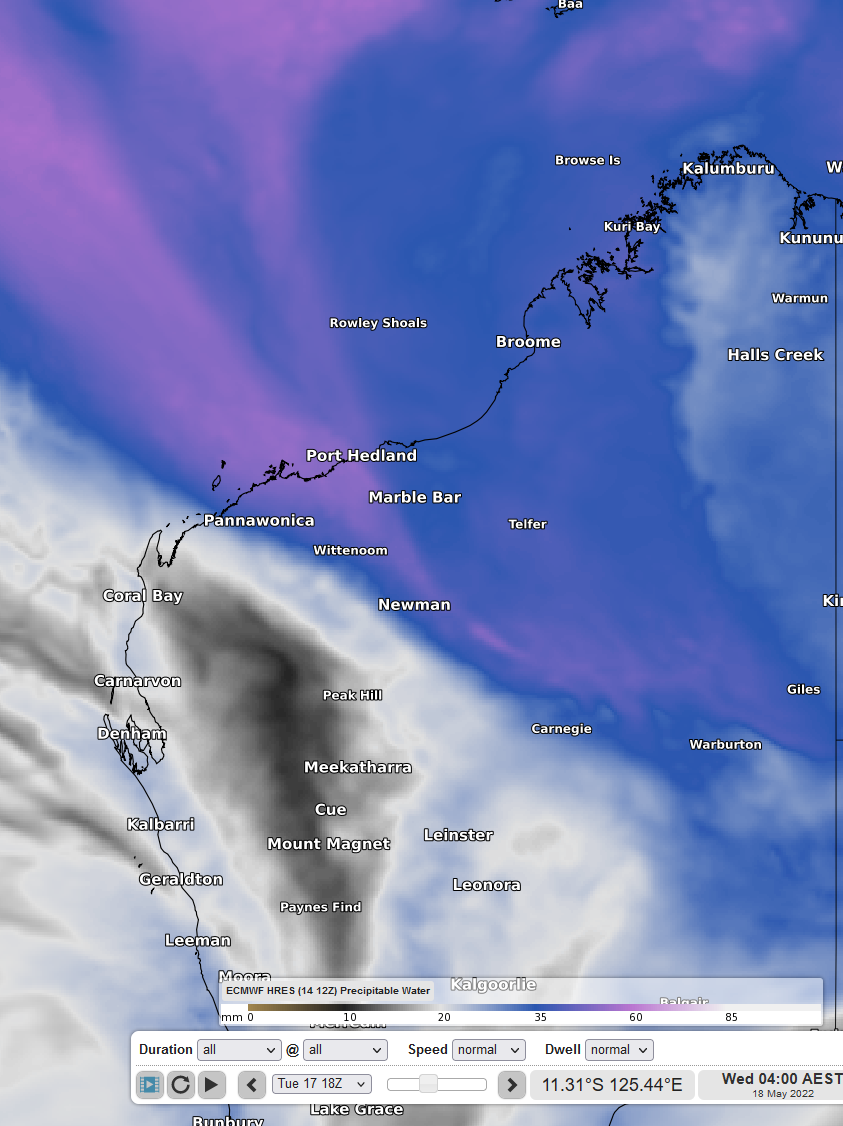 Image 1: Tropical moisture (blue and pink) being pulled into WA. *Precipitable water at Wed 18th 04:00 AEST using ECMWF model.
The state will be relatively dry until Tuesday, courtesy of a high-pressure system currently making its way over WA. This system will then shift east, making way for this low-pressure trough and rain band. The Pilbara region is in the firing line for some of the larger rainfall totals, with models suggesting 50-100mm over the two-day period, and some isolated falls exceeding 100mm. Such large falls will bring the risk of flooding to the northwest, and even further into the interior.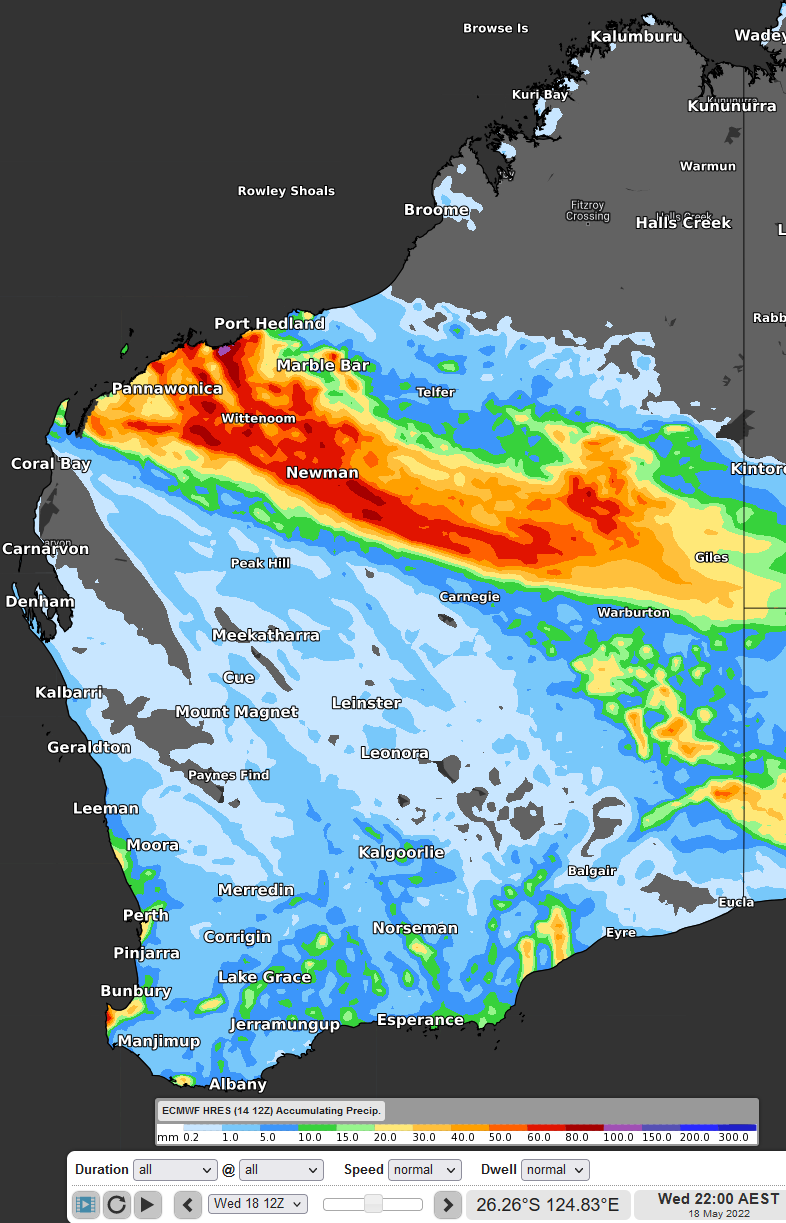 Image 2: Accumulated Precipitation to Wed 18th 22:00 AEST using ECMWF model
The focus then shifts away from WA's Pilbara after Wednesday, where we should see this moisture-laden cloud band continue to bring showers to the interior late next week.
Note to media: You are welcome to republish text from the above news article as direct quotes from Weatherzone. When doing so, please reference
www.weatherzone.com.au
in the credit.