Thomas Hough, 23 Jan 2022, 3:34 AM UTC
Rain approaching the east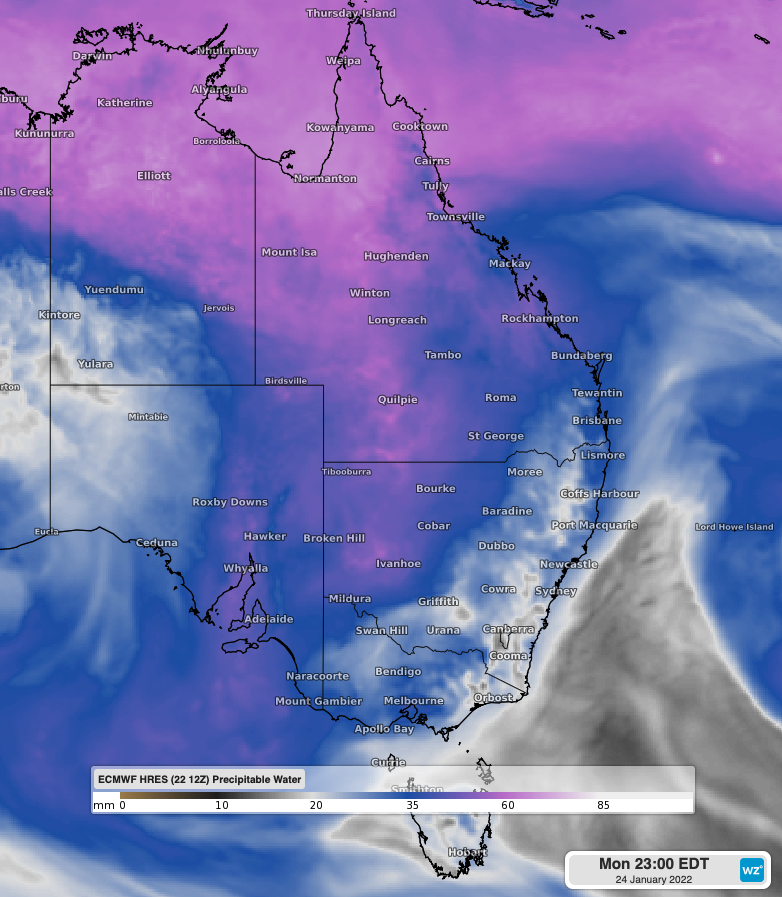 A lot of focus has been on South Australia and its record-breaking rainfall recently, however parts of the Northern Territory, and Queensland have also received some decent falls, with more to come.
A stream of moisture currently over South Australia will slowly edge east over the next few days, with the associated heavy rainfall also making its way east to NSW and QLD.
In the image below you can see the feed of moisture from the tropics extending across South Australia and into the Bight. The record-breaking rainfall that has occurred over the state is due to this tropical influx and will be responsible for the heavy rain coming further east. If you missed the stories on this SA's rainfall you can find them here and here.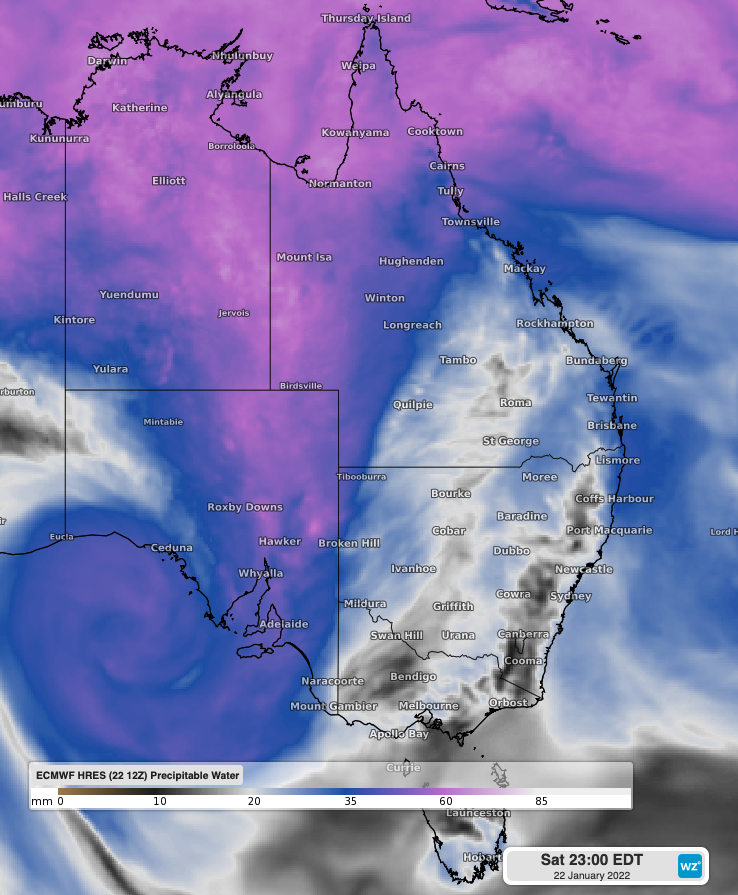 Precipitable water over South Australia as forecast by ECMWF on Saturday 22nd January at 11pm EDT
In this second image (below) you can see the eastward shift, and broadening of this stream of moisture, with a noticeable increase over western NSW and central QLD.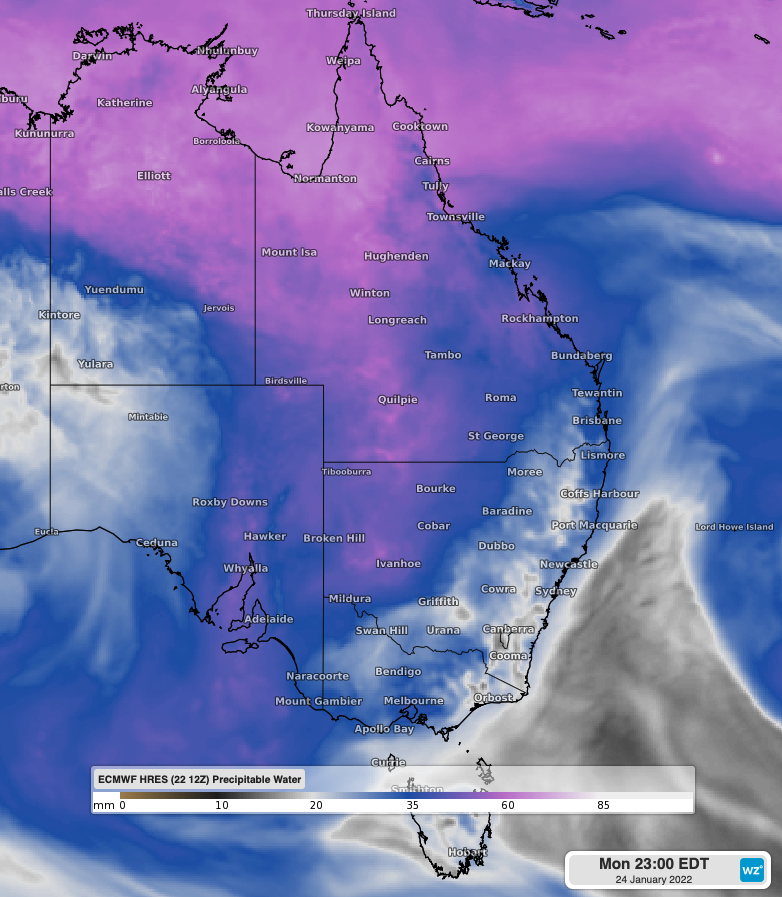 Precipitable water over the eastern states as forecast by ECMWF on Monday 24th January at 11pm EDT
Whilst heavy rain has already fallen over parts of western QLD, the most significant rainfall will move further over the state and western NSW into Monday 24th. Widespread falls of 25-50mm are expected over western QLD and to a lesser extent northwestern NSW on Monday 24th, with localized falls of 40-80mm over southwestern QLD.
By Tuesday the heaviest rain should be over central QLD, with rainfall totals from now until 11pm EDT Tuesday totaling 40-80mm over western QLD and 30-60mm over central QLD and northwestern NSW, with more localised falls of 50-100mm, most likely over southwestern QLD.
Accumulated rainfall to 11pm EDT Tuesday 25th using ECMWF Sat 12Z
Rain, showers and thunderstorms are likely to continue across large parts of QLD and NSW, as well as the, SA and northern WA over the next week. This rain will likely be falling on already saturated ground, increasing the risk of flooding in days to come.
Note to media: You are welcome to republish text from the above news article as direct quotes from Weatherzone. When doing so, please reference
www.weatherzone.com.au
in the credit.