Ben Domensino, 03 Dec 2021, 1:09 AM UTC
Rain and storms on the horizon for northern and eastern Australia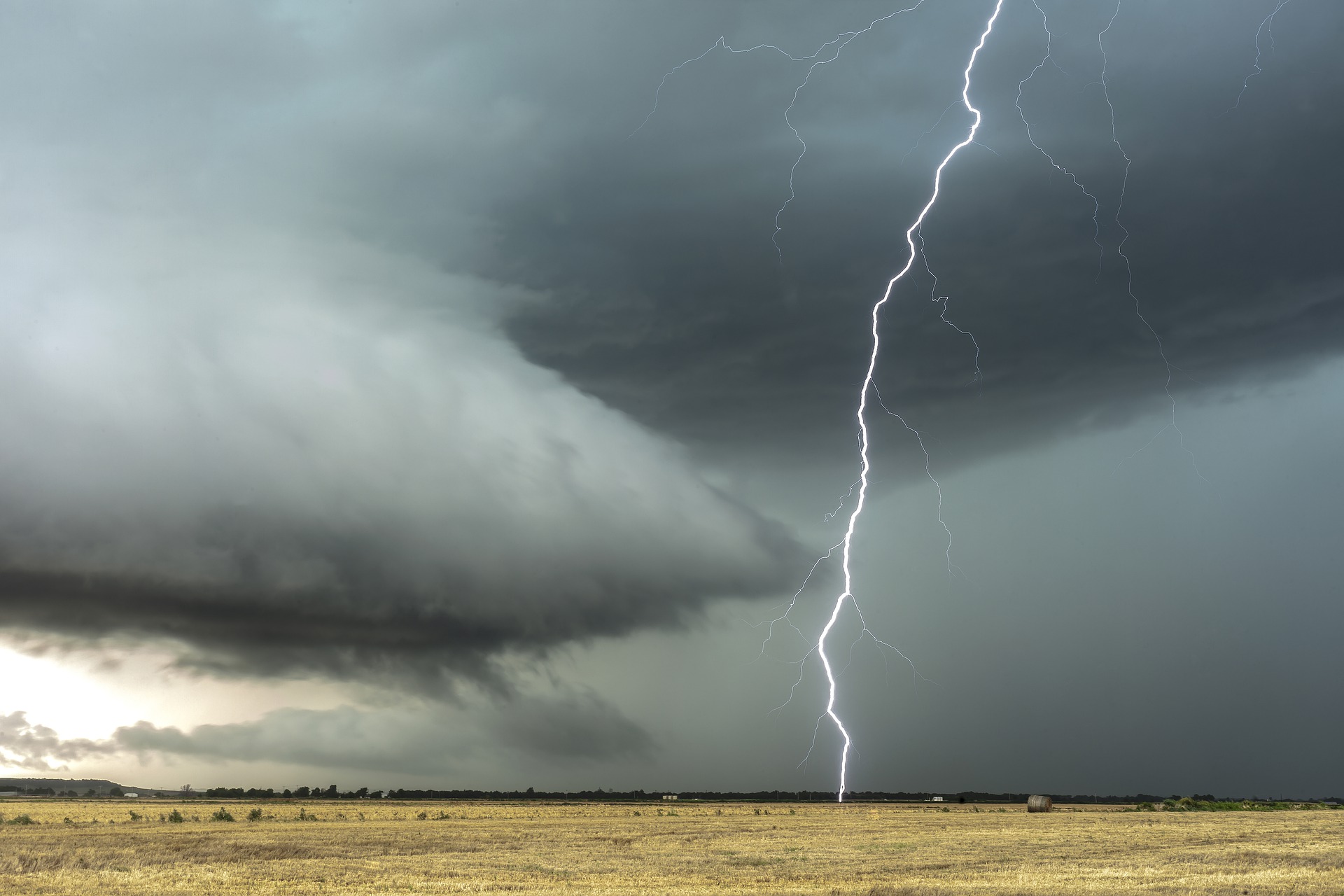 Another round of wet and stormy weather is on the way for northern and eastern Australia next week.
Sea surface temperatures to the north and east of Australia are unusually warm for this time of year. These balmy waters are enhancing evaporation and increasing the amount of moisture in the atmosphere.
Over the next week, a series of upper-level troughs passing over the Australian region will help convert some of this moisture-laden air into rain and thunderstorms.
The animation below shows a composite computer model forecast of precipitable water, and the height of the 500 hPa level in the atmosphere. Precipitable water is a measure of how much moisture is available in the atmosphere, while the 500 hPa height reveals were upper-level regions of cold air are located, which is associated with instability that produces rain and storms.
The animation above shows upper-level troughs moving over Australia from the south, causing moisture to become concentrated across northern and eastern Australia next week.
This setup will cause several days of rain and thunderstorms across northern and eastern Australia from Monday through to late next week.
The map below shows how much rain one computer model is predicting during the next seven days, although much of this will fall from Monday onwards.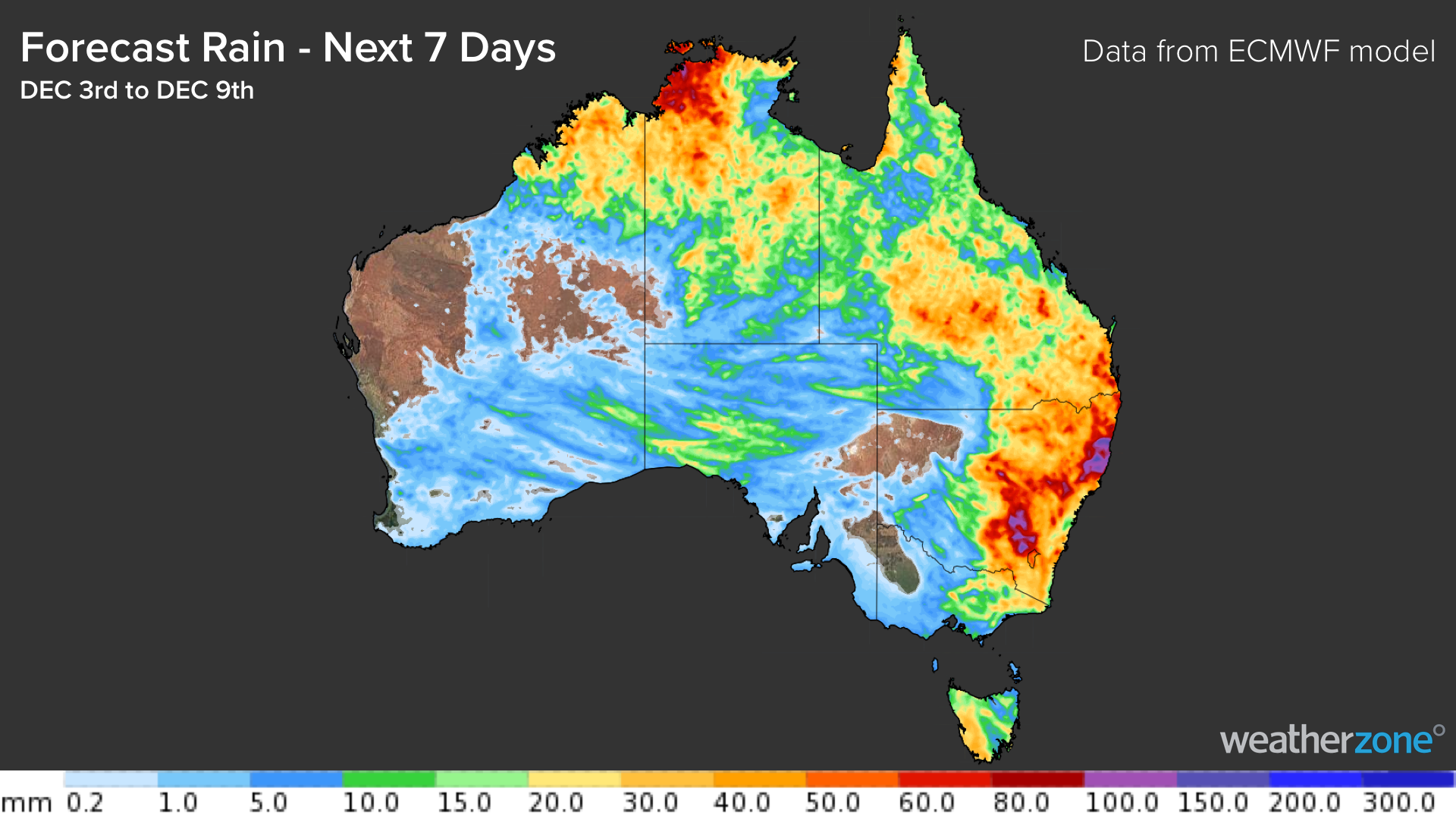 Image: Forecast accumulated rain during the seven days from December 3 to December 9, according to the ECMWF model.
Due to the convective nature of next week's stormy weather, rainfall will be hit and miss and totals are likely to vary quite a lot from place to place. Some areas could receive more than 50mm, while others will miss out altogether.
Check the latest forecasts and warnings in your area for the most up-to-date information as this weather unfolds.
Note to media: You are welcome to republish text from the above news article as direct quotes from Weatherzone. When doing so, please reference
www.weatherzone.com.au
in the credit.