By Gail Burke, 03 Feb 2018, 1:04 AM UTC
Queensland weather: Towns record coldest February day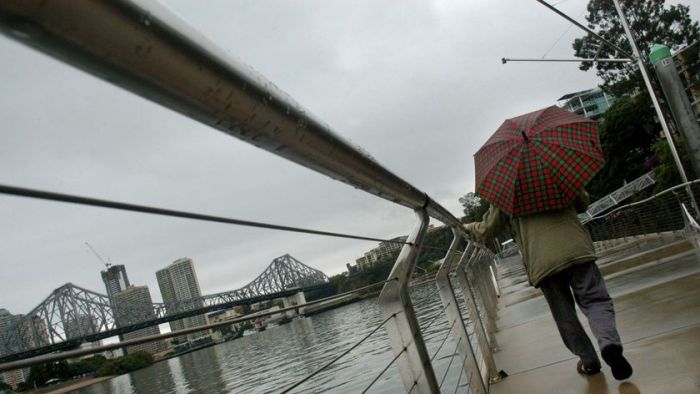 Source: ABC
After weeks of hot weather, many towns in south-east Queensland have experienced their coldest February day on record with temperatures resembling winter maximums. On Friday, Applethorpe, near the New South Wales border, reached a maximum of 15 degrees Celsius while Toowoomba climbed to just 15.4C, Warwick 16.9C, and Kingaroy 17.7C. Bureau of Meteorology Forecaster Michael Paech said Archerfield, west of Brisbane, managed only 21C and Coolangatta on the Gold Coast 21.6C. "These are the coldest February days that we've ever experienced in those places and some of those records date back quite some time," he said. "The Stanthorpe record dates back to 1938 when we started taking records there and Toowoomba, that record goes back to 1931." Applethorpe fruit shop owner John Lancuba said it was overcast and drizzly in the Granite Belt town all day yesterday. "It was not much different to winter," he said. "It was our show day and I'd say it affected the turnout. "It's 16C at the moment and I think it'll get to 19C ... I think it was 12C this morning, so pretty fresh." Mr Paech said a thick cloud band and cold southerly winds had fuelled the unusually cool February start, and the chilly conditions are expected to linger for a bit longer. Today Brisbane and Ipswich will head towards 22C, while further west, Roma is forecast to reach a maximum of 20C, and Saint George and Charleville tops of 22C. "We have a lot of cloud cover due to an upper trough and a lot of moisture in the air over really most of the southern half of Queensland," he said. "So we're not really getting much sunshine through the southern half and we've also got some very cool to cold southerly winds underneath that. "And really we're looking for similar things today and even tomorrow we see the colder temperatures move a little bit further north, so impacting around the Capricornia district, for tomorrow," he said. The Bureau is forecasting Toowoomba will today reach a maximum of 17C, Warwick 21C and Kingaroy 19C.
Note to media: You are welcome to republish text from the above news article as direct quotes from Weatherzone. When doing so, please reference
www.weatherzone.com.au
in the credit.