Brett Dutschke, 23 Oct 2021, 6:13 AM UTC
Promising signs of SA dry spell coming to an end
Much of South Australia has had little or no rain during the past week or so, making some farmers nervous, but they shouldn't have to wait too much longer.
There are promising signs of rain arriving late in the week, potentially a soaking in some areas with help from some tropical moisture linking up with a low-pressure trough.
The rainfall, between next Wednesday and Friday, looks like being so widespread that virtually all of the agricultural area should get some.
This would be great news on Yorke Peninsula and in the Mid North, Mallee and Riverland where it's been noticeably dry lately.
Kadina has only received 16mm so far this spring, less than 25 percent of its seasonal average and its driest season to date in 15 years.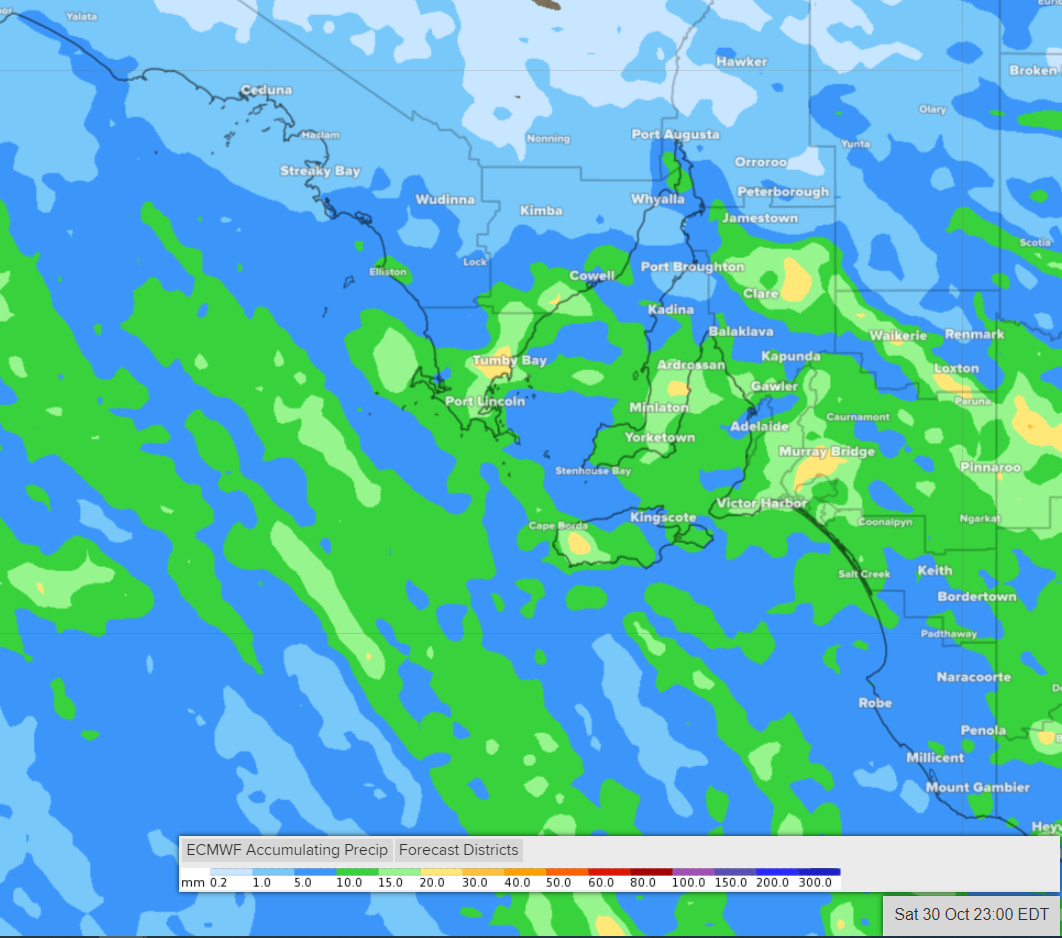 Image: how the distribution of the coming rainfall might look like (accumulated rainfall between Wednesday 27th and Saturday 30th from ECMWF model)
This amount of rainfall (widespread 5-15mm with some areas gaining up to 15-30mm) would generally be welcomed given the long dry spells so far this season. Of course, rain is typically most beneficial if it falls steadily but some of this is likely to come down in intense thunderstorms.
In the meantime, hot, dry, dusty winds are likely on Tuesday and Wednesday, mainly affecting the west of the state.
Despite this less than favourable weather, some rain would better than none in SA after the recent dry spells.